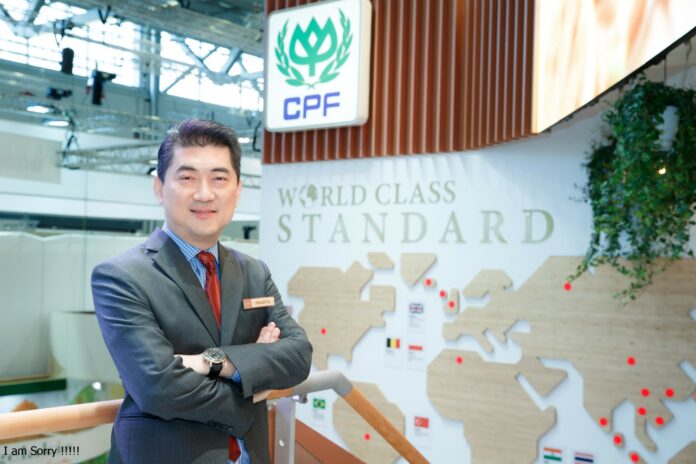 Charoen Pokphand Foods has implemented stronger health and safety measures throughout its supply chain to ensure highest standard of food safety for consumers.
CPF's CEO Prasit Boondoungprasert said the company has prioritized on Food Safety Management System in compliance to the Codex Alimentarius, or "Food Code", which is a series of standards, guidelines and codes adopted by from World Health Organization (WHO), and Food and Agriculture Organization of the United Nations (FAO) to protect consumer health.
These standards and practices are put into actions throughout CPF's food processing plant in line with Good Manufacturing Practice (GMP) and Hazard Analysis Critical Control Point (HACCP).
Those stringent health and safety measures have been implemented as a single-standard practice through the company's all business units, including feed, livestock farm, processed food, logistic network, warehouse and office. This helps guarantee the company's product quality and traceability.
Mr. Prasit pointed that the measures also focus on all employees and food workers in the processing line. To ensure highest safety, the company increased number of shuttle buses to service employees from their residents to manufacturing plants. Moreover, the company also extends lunch time to facilitate social distancing practice as well as increases health checkpoints and alcohol for hand spray areas. Particularly, there will have health checkpoints with Thermoscan are set in every entrance of an operational site as a precaution against COVID-19. The employees are required to wear gloves and masks all the time.
The company also provides up-to-date information and useful advice in accordance to the guideline of the department of disease control for employees who work at home.
In addition, the company has launched a video, which presenting internationally recognized food safety standard operation and the robotic instillation in the production line to reduce human touch on foods. The video is available on YouTube channel via attached link.
"CPF strives to made tasty, safety and quality food products with one of the best-in-class standard in the food industry to build consumer confidence. Moreover, we will maintain our operations safety to ensure food supply without any disruptions," he said.
The company also pledges support to medical staffs during the outbreak by delivered food products without charge to public hospitals, doctor, nurse, medical staffs, and their families who are working in frontline.