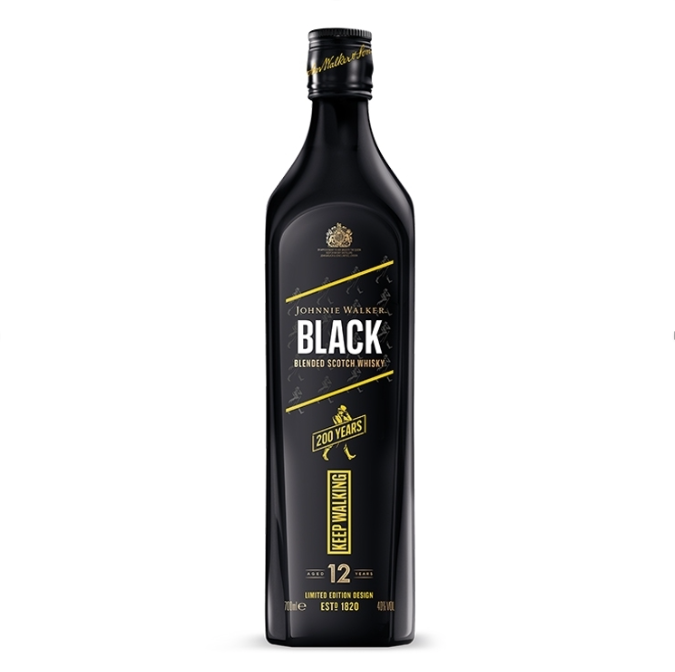 Johnnie Walker, the world's No. 1 Scotch Whisky brand selling over 100 million bottles annually in about 200 countries across the globe (IWSR 2019), recently launched '200 Year Limited Edition' – special bottles inspired by fashion industry. Marking the anniversary, Alpha Industries,a global clothing manufacturer, designed the 200-year commemorative emblem and new covers the bottles front for Johnnie Walker's two award-winning iconic blends, i.e. Johnnie Walker Red Label and Johnnie Walker Black Label.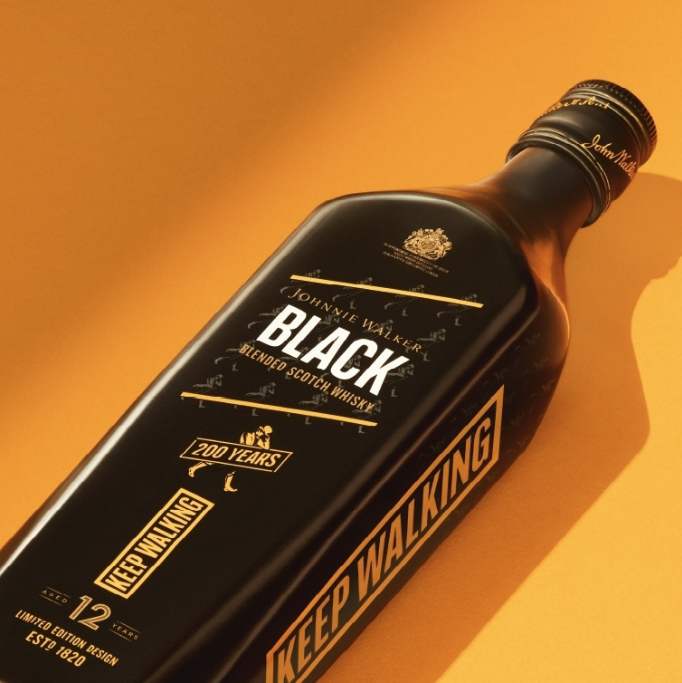 Smart, luxury and modern, the 200 Year Limited Edition bottles designed by Alpha Industries are released in limited number, making them ideal gifts for whisky connoisseurs and drinkers with open, imaginative and adventurous minds.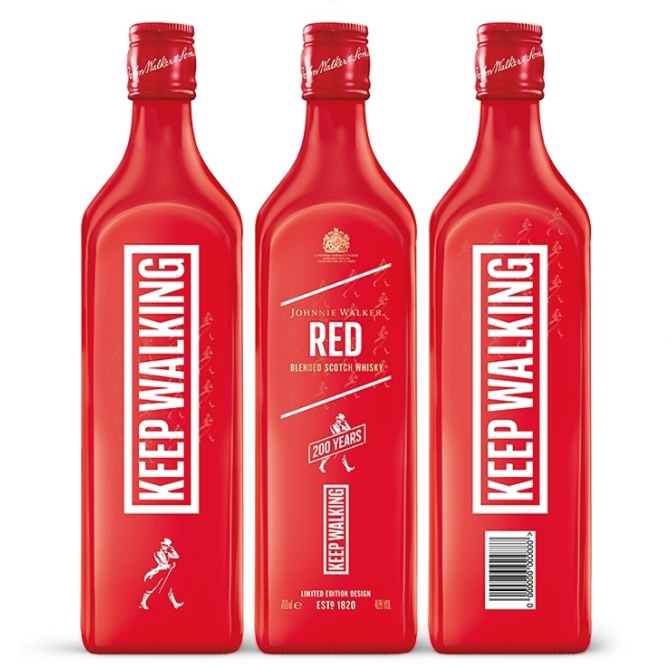 "We are presenting the limited editions to commemorate the 200 years of legacy of Jonnie Walker, and to continue to communicate with our millennials," Jarinee Wongkamthong, Marketing Director, said.
Up to 35 malt and grain whiskies from all over Scotland go into Johnnie Walker Red Label. Sweet smoke crackles with sparks of cinnamon, honey cascades over fresh fruit while pepper bursts through crisp apple. In 2019, Johnnie Walker Red Label won Gold medal from San Francisco World Spirits Competition 2019, one of the oldest spirit competitions in the world and is hugely respected in the industry receiving over 2,000 entries each year. The blend also won numerous globally recognized awards, including Gold award from the International Wine and Spirit Competition 2019.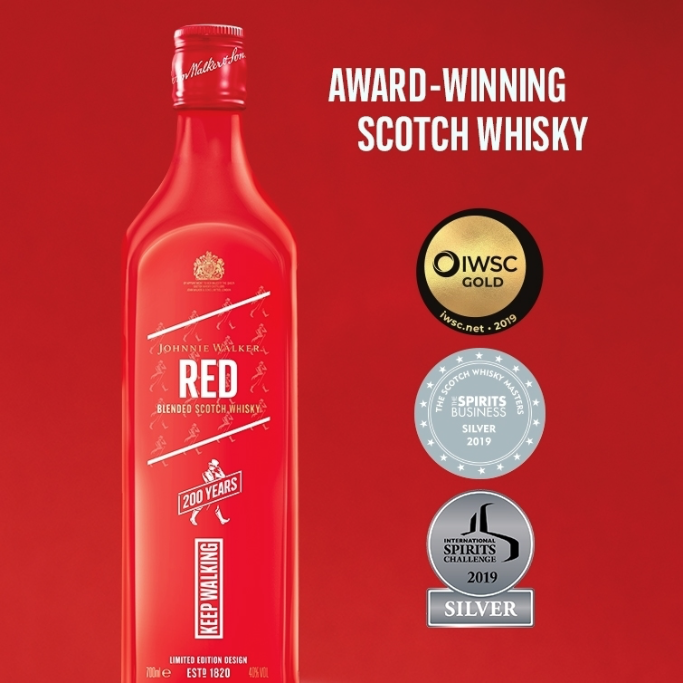 Another iconic blend from the House of Walker is Johnnie Walker Black Label Aged 12 Years Blended Scotch Whisky, a rich, smooth Scotch whisky made using only single malt and grain whiskies that have each spent 12 years in a cask growing into a vibrant body of flavour. The result is deep layers of sweet fruit, spice and vanilla – all wrapped in a cloak of smoke. The blend won numerous Gold from various competitions, including The San Francisco World Spirits Competition, International Spirit Challenge and Scotch Whisky Masters in 2019.
Throughout 200 years, Johnnie Walker is revered as the purveyor and the revolutionizer of the whisky industry since its inception in 1820 by John Walker. As a young man, John used the money earned from his family's farming business to open a grocery store. Many stores at that time sold their own recipe of single malts, which often times, yielded inconsistent tastes. To keep his products consistent and stable, John opted for blending technique instead to create his unique and consistent whiskies.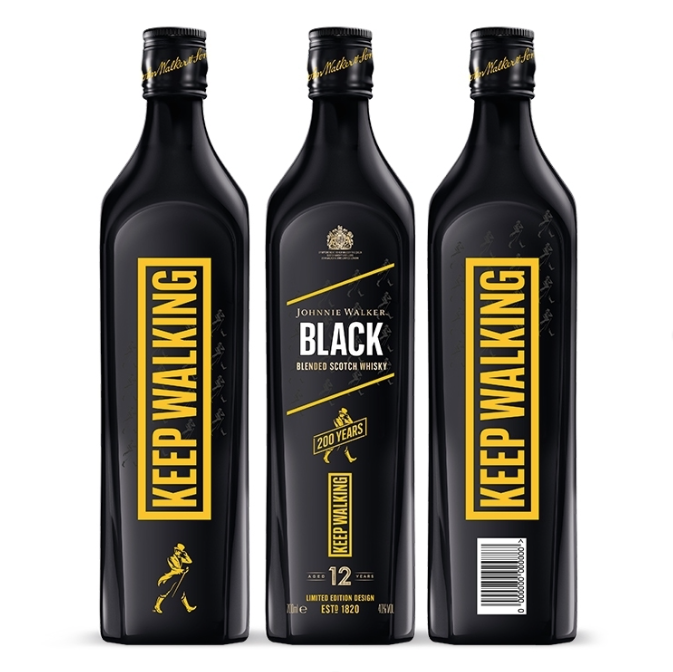 John Walker's descendants that inherited his business continue to keep improving the recipes and blending technique of Johnnie Walker whiskies. It was in 1909 when Johnnie Walker Red Label and Johnnie Walker Black Label were concocted, with the iconic Striding Man on the side of the bottles. The trademark becomes Johnnie Walker's iconic symbol that reflects the "Keep Walking" philosophy of the brand and inspires people around the world to think positively and never stop moving forward.
The 200-year anniversary celebration shows Johnnie Walker's determination to keep creating innovations for each of its blend to offer new experiences to the patrons that same way it did when the first batch of Johnnie Walker blended whisky was made, and never stop improving the quality according to the "Keep Walking" philosophy. Stay tuned at www.johnniewalker.com.
# # #
ABOUT DIAGEO MOËT HENNESSY (THAILAND) LTD.
Diageo Moët Hennessy (Thailand) Ltd (DMHT) is the leading importer and distributor of premium wines and spirits in Thailand. Responsible corporate citizenship is a key element of DMHT's business philosophy. DMHT strives to ensure its business and products appropriately balance the company's commitment to act responsibly and the right to trade freely. This commitment is reflected in its corporate ethics and governance, relations with employees, customers, consumers, suppliers and communities, as well as health and safety policies and environmental policies.
DMHT is committed to good corporate citizenship and responsible alcohol consumption. DMHT's global corporate citizenship report and Asia Pacific citizenship report can be found and downloaded at www.diageo.com.
Diageo Moet Hennessy (Thailand) is the leading importer and distributor of world-leading premium alcohol products. You can visit www.DIAGEO.com for more info. Being part of good corporate governance, DMHT takes responsible drinking seriously. To find out more about responsible drinking, please visit www.DRINKiQ.com