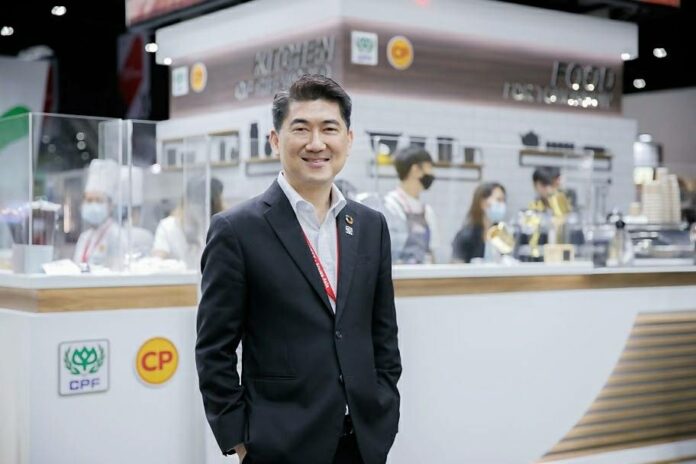 Charoen Pokphand Foods PCL (CP Foods) has been listed in the Dow Jones Sustainability Indices (DJSI) Emerging Markets 2020, marking the sixth consecutive year. This reflects its status as responsible food producer that incorporate environment, social and governance (ESG) aspects in all aspects of the business.
Mr. Prasit Boondoungprasert, Chief Executive Officer at CP Foods, said being a regular member of the DJSI is an exceptional achievement. CP Foods, as responsible food producer, is fully committed to delivering safe foods from eco-friendly operations to ensure food security of consumers worldwide.
Jointly developed by S&P Dow Jones Indices and SAM, DJSI is one of the most prestigious global benchmarks for corporate sustainability. Over 3,500 publicly traded companies in 61 industries across the world were invited to participate in SAM's Corporate Sustainability Assessment (CSA), covering economic, social and environmental dimensions.
In this year, the company has received outstanding scores in the area of Human Rights, Health and Nutrition, Innovation Management and Etc. Mr. Prasit explained that the company has conducted Human Rights Due Diligence Process, which is implemented every three years, to analyze and assess risks and impacts on human rights across business activities. Moreover, the company is focusing on developing and delivering 'nutritious and safe foods for consumers. As a result, over 30% of CP Foods' new product development (NPD) in this year is healthy food products.
"CP Foods has been listed on this prestigious sustainability index for the sixth consecutive year. It shows that we have attained world-class standard for sustainability, which is a crucial factor for a sustainable business growth," said Mr. Prasit.
CP Foods has integrated Sustainable Development Goals (SDGs) into sustainability practices based on its three pillars of sustainability strategy, which are "Food Security, Self-Sufficient Society and Balance of Nature". The sustainable practice helps CP Foods to promptly adapt itself to any change in an agile business environment.
Particularly during the time of COVID-19, with impacts for any changes rapidly such as New Normal and digital society, Mr. Prasit pointed that the company has played it's part in delivering safe and high quality food products to people in Thailand and other 16 countries that the company invests. Moreover, CP Foods implements the highest measures for health and safety throughout its supply chain to make sure that both its employees and consumers are safe from the pandemic.
"All of CP Foods' employees have put so much efforts and working tirelessly on multiple initiatives to shape a sustainable world. Every one of us is proud of this achievement and the contributions that they have made for the country and the whole society." he said, adding that CP Foods will always strive to operate its business in a sustainable way to improve the quality of life for all people and creating balance of nature.