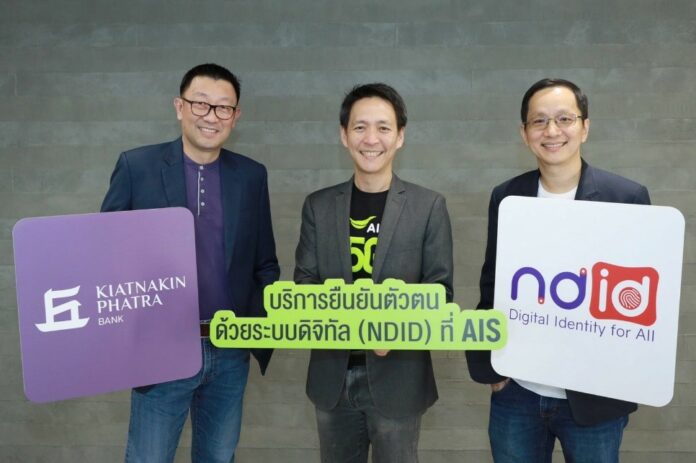 – AIS has partnered with National Digital ID Company Limited (NDID), the creator of a platform to verify digital ID, to be the first mobile network provider to launch online ID self-verification. This uses biometric data verification from physical identity data to validate and verify ID to international standards, including the standards of the Electronic Transactions Development Agency (Public Organization).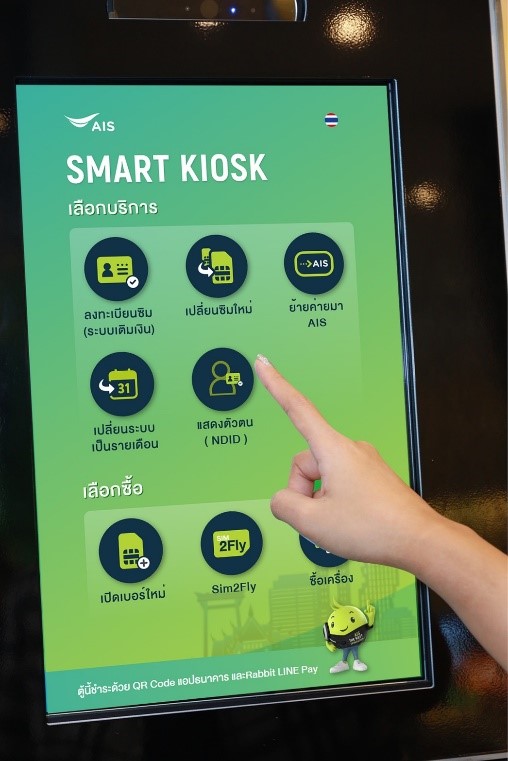 – To kick off, AIS has joined with Kiatnakin Phatra Bank Plc. (KKPB). It will be the first financial institution allowing customers to digitally verify themselves to open a deposit account, with no need to travel to a bank branch. This service is part of a joint trial and development of innovation with new technology supporting financial services of the Bank of Thailand. (Regulatory Sandbox)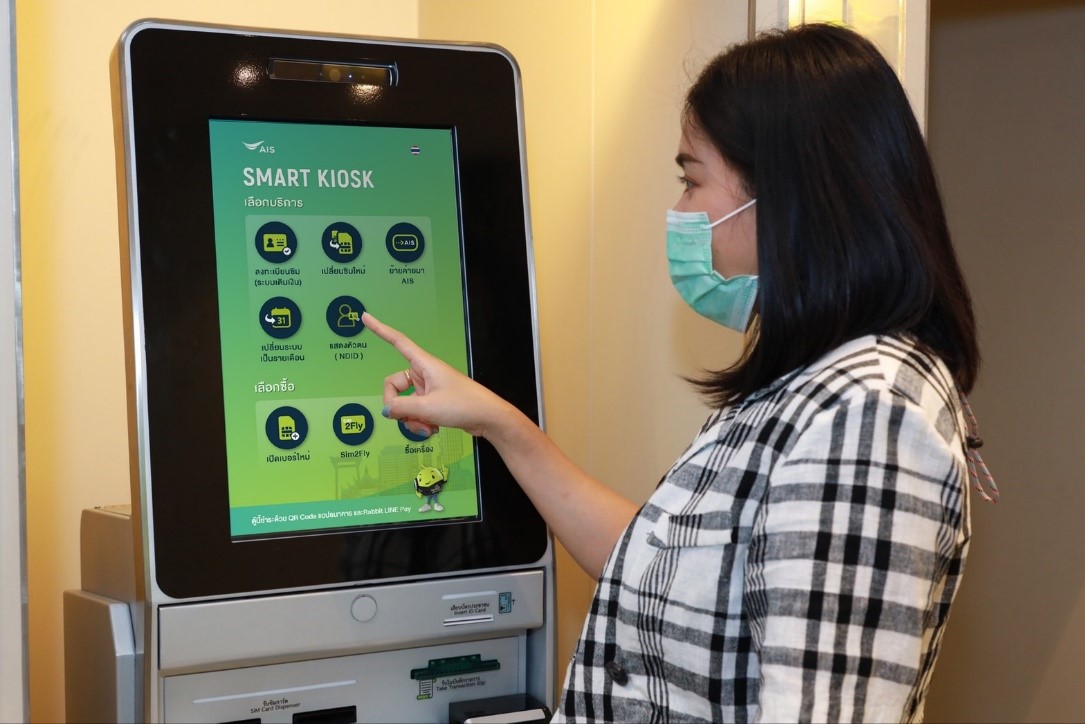 – The service is open to customers from every mobile network, and any Thai person who must verify themselves digitally for any transaction in both state or private sector, such as opening a deposit account, investment in mutual fund or purchasing life insurance. This is done through AIS channels starting with AIS Smart Kiosks @AIS shop, at all branches nationwide. Next year this will be expanded to every branch of Telewiz, and participating branches of AIS Buddy.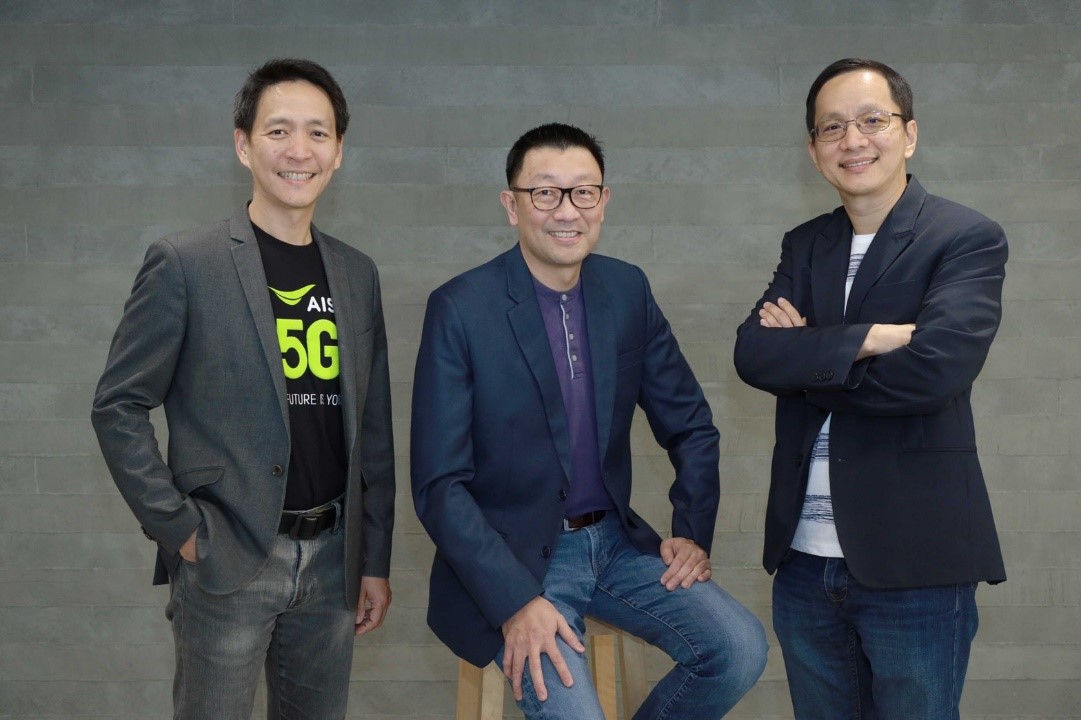 Mr.Pratthana Leelapanang, Chief Consumer Business Officer at Advanced Info Service Plc. (AIS) noted, "Digital services have become popular in the financial sector and have shown continuous growth, which is a good sign for expanding the digital economy. Giving the public the opportunity for self-verification in the online world, or the correct National Digital ID with security standards, is the crucial factor. AIS is a Digital Life Service Provider, which provides the services of both Digital Infrastructure and comprehensive Digital Services with channels within easy access for any Thai person nationwide. We are thus primed to provide the service of online ID self–verification and be the first mobile network to be an identity provider, to increase opportunities, convenience and access to all categories of financial services for Thai people at every level. Meanwhile, we are adding to the growth of the country's digital economy. We are delighted to be collaborating with National Digital ID Company Limited (NDID) and Kiatnakin Phatra Bank Plc. to launch this service together, before expanding our collaboration to other financial institutions."
Mr.Boonsun Prasitsumrit, Chief Executive Officer of National Digital ID Co., Ltd. (NDID) said, "Digital transactions are currently growing rapidly. The first step to confidence in digital transactions for both the end user and the service provider is confidence that the individual conducting the transaction is in fact that person. NDID is a central platform for digital self-validation and verification, with members from many sectors providing services causing an exchange of data. NDID is delighted that Advanced Info Service Plc. is graciously providing the service of self-validation and verification through AIS Kiosks. These will increase channels accessing digital self-verification, which will continuously develop and expand the scope for serving customers through NDID's digital self-verification. NDID sincerely hopes that this cooperation between AIS, KKP and NDID will benefit the general public and promote the growth of digital transactions in Thailand."
Mr.Philip Chen Chong Tan, President of Kiatnakin Phatra Bank, commented, "In the banking industry, confidence in transaction security is critical. Traditionally, the bank required a process of strict verification at the branch before an account could be opened. But now, we are pleased that Kiatnakin Phatra Bank has teamed up with AIS, whose service network has great coverage, and NDID, whose ID verification platform has international-class security. This has given our customers alternatives when opening an account at Kiatnakin Phatra Bank, without requiring a trip to the bank. The customer only has to bring their ID card for verification at AIS Smart Kiosks nationwide, and the bank can verify and validate the customer's ID. This development will make future online transactions quicker and more convenient, while retaining high security standards. This will reduce costs massively for the whole country and drive the digital economy to the next level."
AIS online self-verification service starts today and is free at AIS counters nationwide. For more details see www.ais.co.th/ndid