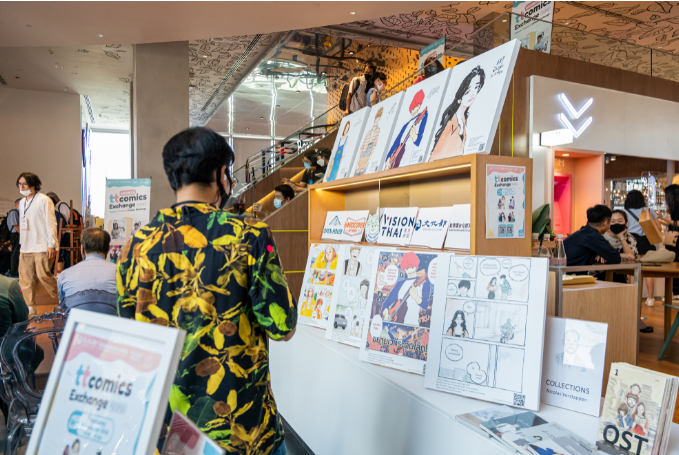 The first-ever event "Taiwan-Thailand Comics Exchange Event – ttcomics" which was held at a popular literary bookstore, Open House Bookshop bby Hardcover at Central Embassy on the 26th November, 2020. The event was held and organized by Taipei Economic and Cultural Office in Thailand and Chinese media, VISION THAI. Attendees included one of the most famous Thai cartoonists, Munin Saiprasart and Art Jeeno, alongside Taiwanese cartoonists, Ruan Guang-Min, the winner of Golden Comic: Awards and Connection, and Hom Weng, leading to valuable discussions. Also present at the scene were Munin Saiprasart and Art Jeeno, joined by Taiwan's cartoonist Ruan Guang-Min and Hom Weng. The event was greatly popular, bringing cartoonists, scholars, comic fans, and the Thai Comics Association all together in a full house. There were both Thai and foreigners including Dr. Lee Ying Yuan, Taiwan's representative to Thailand from Taipei Economic and Cultural Office In Thailand, Mr. Niwat Tharaphan, President of Thai Cartoon  Association, Mr. Sakda Saeeow, Vice President of Thai Cartoon Association, Mr. Sylvain Bano, Director of Alliance Française, Mr. Nicolas Verstappen, a professor and specialist of Comics Industry, Head of Goethe-Institute Library and Information Center, Association Director of PUBAT, a specialist and professor from Rangsit University and other cartoonists. There were many cartoon fans attending the event as well.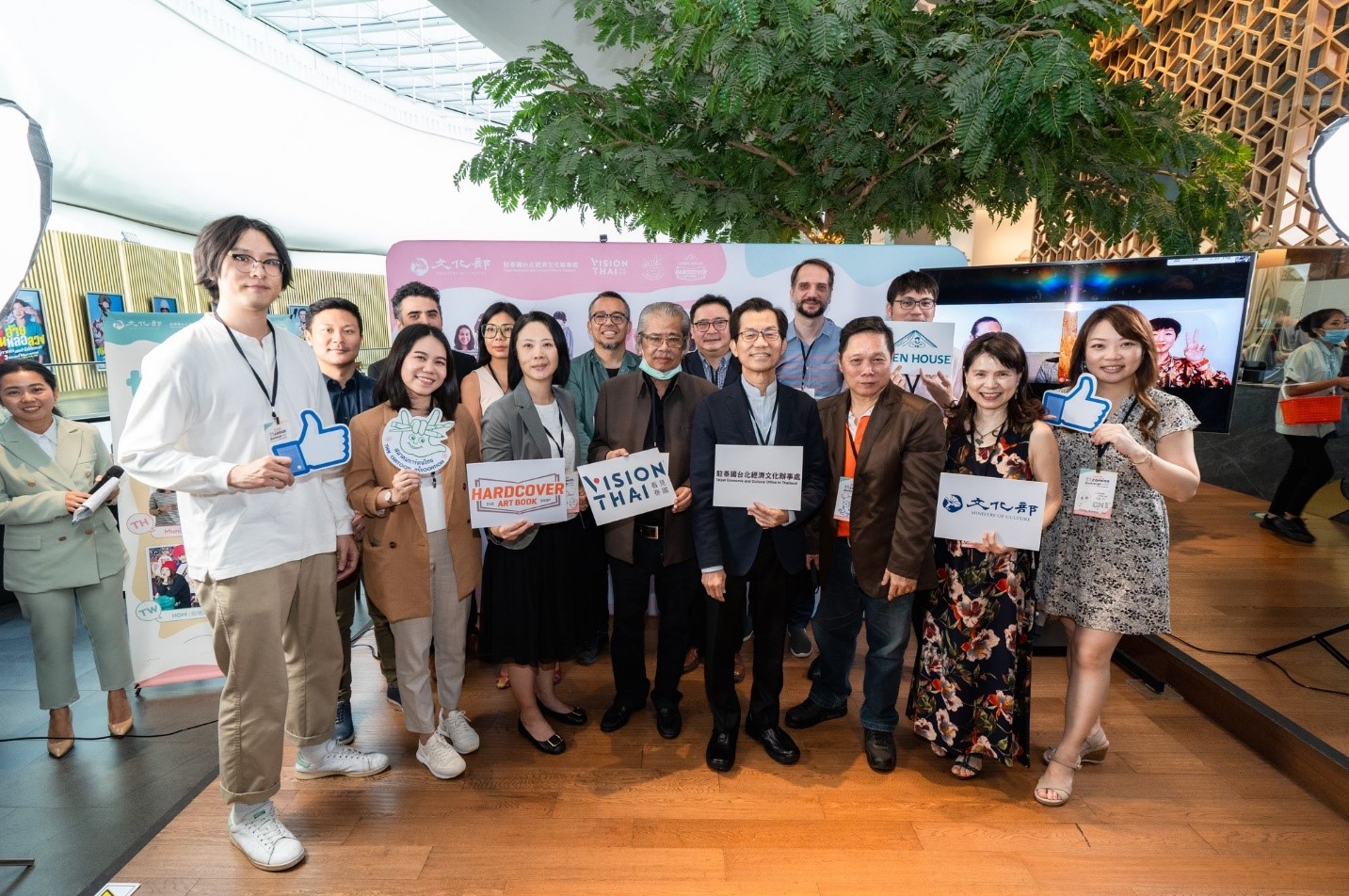 During the event, Dr. Lee Ying Yuan, a Taiwan's representative to Thailand from Taipei Economic and Cultural Office in Thailand, remarked during the opening ceremony that "Taiwan's Ministry of Culture has given great importance to the comics industry. Besides given their best support in the creation of cartoons, they also plan to establish a national comics museum and sincerely hope that this collaboration with Thailand will be the beginning of more international collaborations in the future. Not only Thailand, but also Taiwan, Thailand, France, and Germany. The four cartoonists have drawn a special cartoon portrait of Dr. Lee Ying Yuan, Taiwan's representative to Thailand.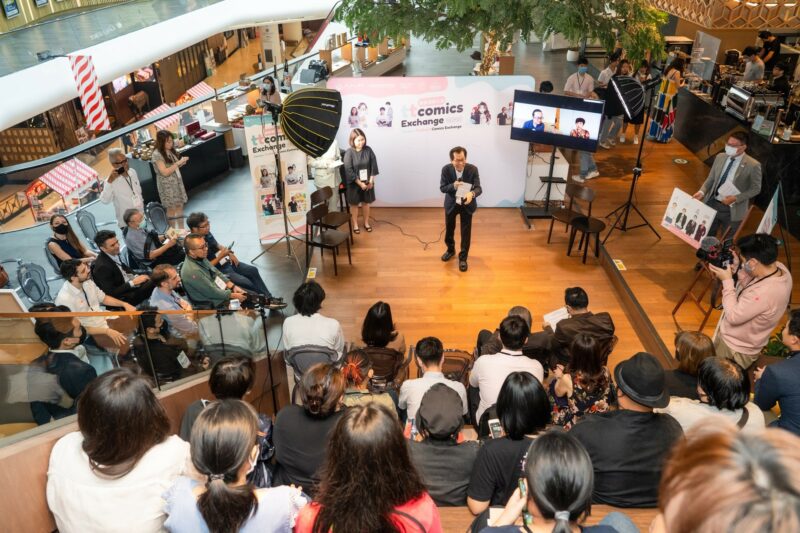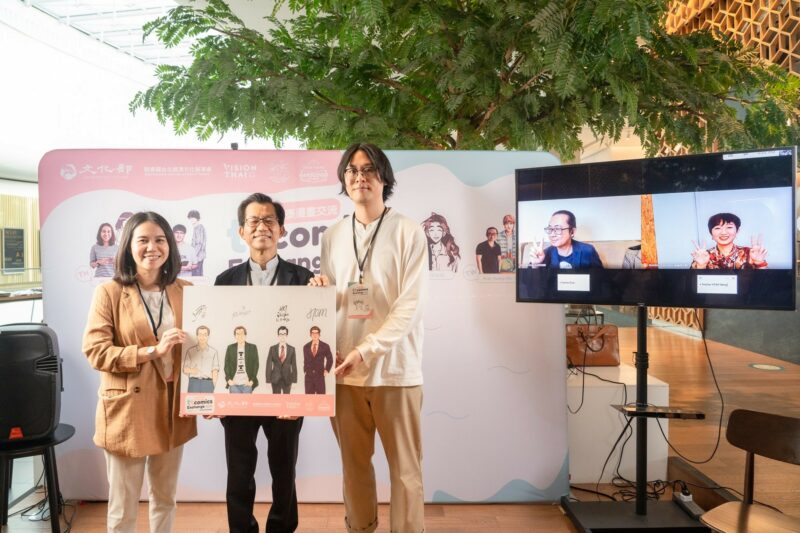 Taiwan's soft power is well-known world-wide while Thailand's culture and creative industry are growing and blooming. The comics industry in particular is a platform reflective of today's societal scene. With modern people's reading habits evolving and changing, cartoon publication has also broken out of its traditional printed comics. At the event, ttcomics broke free from traditional frameworks and unfolded in a cross-nation, cross-culture, and cross-platform fashion by inviting Taiwanese and Thai cartoonists to co-create comics online. By taking elements from both cultures and each side taking their protagonists through an adventure in their homeland, the cartoonists create a brand-new and cross-culture comics work. Taiwanese cartoonist Ruang Guang-Min's character Jun-Long from Yong-Jiu Grocery Store and Thai cartoonist Munin Saiprasart's same-name character; through their brushstrokes. Taiwanese cartoonist Hom Weng' Doya and Thai cartoonist Art Jeeno's comic characters, Peach, are traveled to Taiwan and Thailand by each cartoonists' brushstrokes.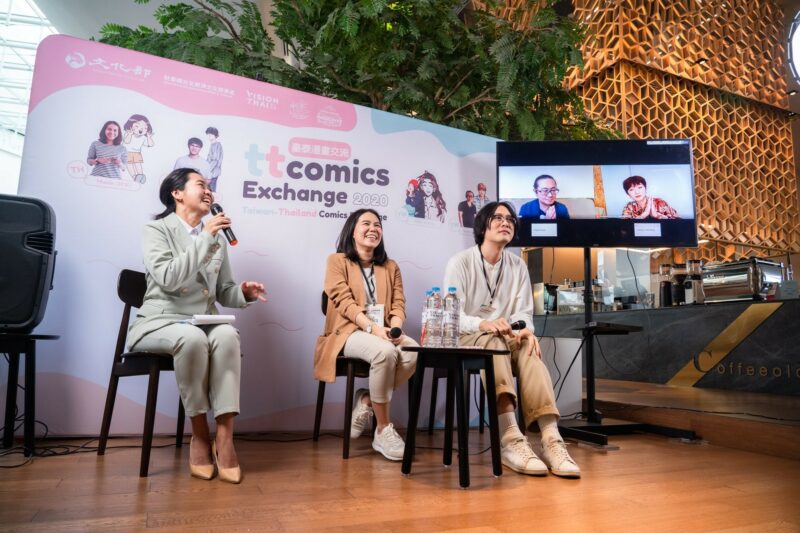 This exchange of experiences between Taiwanese and Thai cartoonists (ttcomics) is considered the first-ever activity that focuses mainly on cartoonists. This happened by disseminating research on the Thai comics industry, creating the collaborative comics between Taiwanese and Thai cartoonists, and the event was held at the Open House Bookshop by Hardcover. In this event, famous cartoonists from both Taiwan and Thailand were invited to share their experiences by transcending the language and cultural barriers. This event makes it more open up, more diverse, and opportunities for collaboration between Taiwanese and Thai cartoonists. The artwork of ttcomics which already published as an online exhibition is available in three languages such as Thai, English, and Chinese. The audiences can catch up with the rest of the story here. Please visit the website for more stories: https://ttcomics.visionthai.net