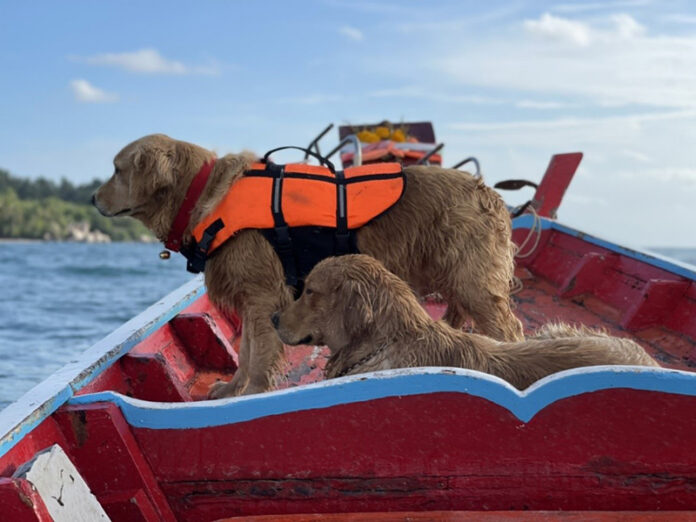 When referring to "Koh Tao", you think of beautiful beaches, clear water, coral reefs, and scuba diving. The island is acclaimed as one of the world's famous diving destinations. Each year, hundreds of thousands of international tourists travel to the island.
Yet Koh Tao has another story that is extremely captivating – the story of two golden retriever dogs named Money, a 2-year old mother dog, and Fanta, her 9-month old son.
Money and Fanta are celebrities. Young hipsters who visit Koh Tao are eager to meet them. Not only are they cute and healthy dogs, both they also possess "Green hearts". Money and Fanta's stories have been continuously covered by many Thai celebrities and bloggers as well-trained dogs who show their love for nature by collecting marine debris.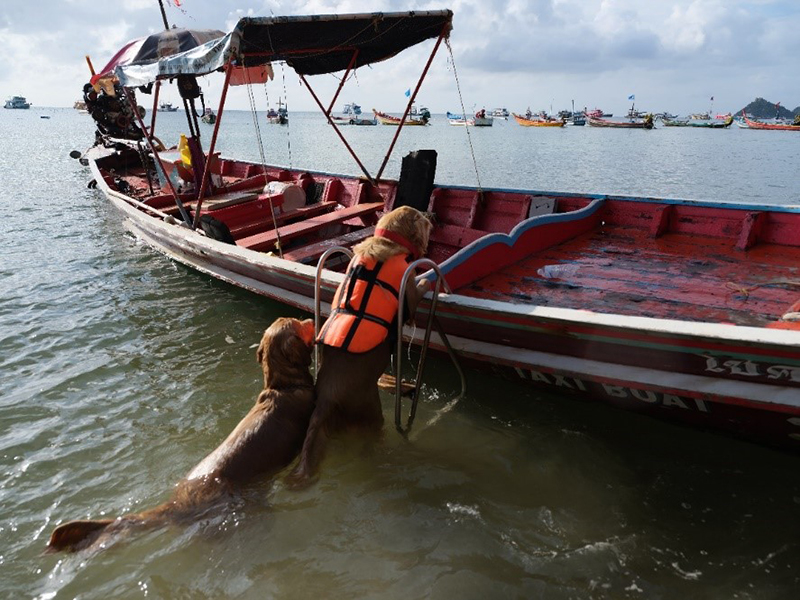 Mr. Bunthin Daenthaisong (Uncle Chai), the owner of Money and Fanta, said the mother-son duo became known among local and international tourists after a group of youngsters hired for a boat ride with the two dogs tagging along. "Money and Fanta started to sail with me since they were young. In the beginning, the mother, Money, was just 3 months old and now both of them are used to sailing," said Uncle Chai.
Tourists enjoy spending time with Money and Fanta and always post photos of them on social media channels thus, ensuring popularity of the duo.
The most impressive thing about both dogs is that they are trained to collect  marine debris. When the owner throws a bottle or branches into the sea, Money and Fanta would jump off to collect that debris. If Money and Fanta spot any marine debris, such as bamboo or bottles, they would jump from the boat and swim to collect the. They are truly 'green-hearted dogs' who truly love nature, according to Uncle Chai.
This story enabled Uncle Chai to earn more income amidst the COVID-19 crisis, compared to other small tourist boat drivers on Koh Tao, thanks to Money and Fanta.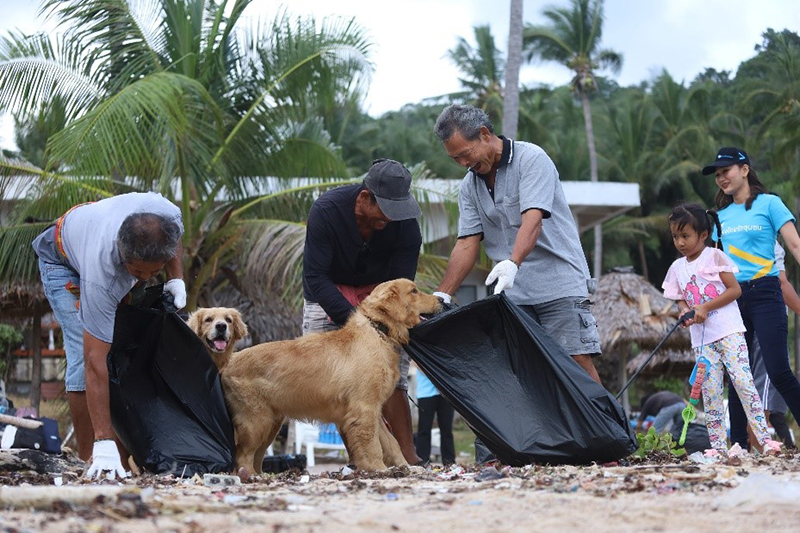 "Koh Tao is currently affected by COVID-19 because tourists are unable to visit due to the national lock-down policy. Before the pandemic, many foreign tourists visited the island for diving and stayed more than a week but after COVID-19, there were no foreigners at all. Only groups of Thai visitors came during the holidays for only 2-3 days. As a result, the situation created a huge impact on small tourist boat drivers in Koh Tao as they lacked the income to survive and to take care of their families."
The upside of COVID-19 in Koh Tao is the respite provided to nature  and the resulting restoration of Koh Tao's natural beauty and clear waters, ideal for snorkeling and diving. Highlights of the famous tourist spots in Koh Tao include Nang Yuan Pinnacle, Mango Bay, Hin Wong Pinnacle, Aow Leuk, Japanese Gardens, and Shark Island.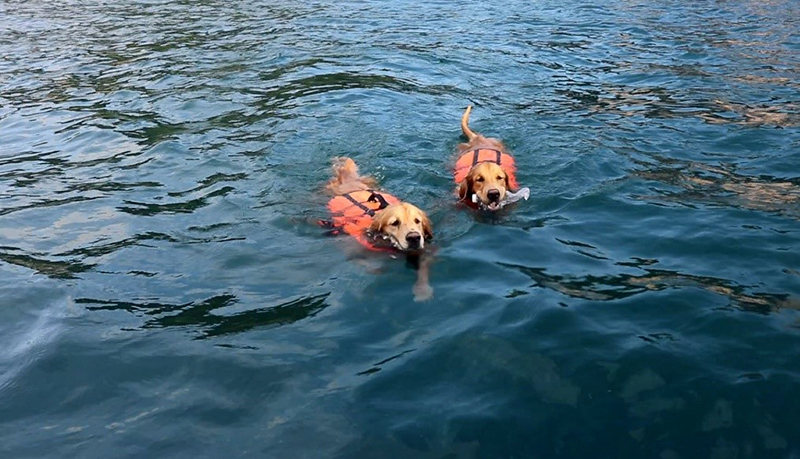 Since October 2020, "Koh Tao Better Together", a crowdfunding campaign amongst BIOFIN, UNDP Thailand, Krungthai Bank, Raks Thai Foundation, and Koh Tao sub-district municipality, has been ongoing to raise money to support a group of small tourist boat drivers in Koh Tao under the 'cash for work' modality for the duration of three months. Recently, a Big Cleaning Day has been organized through the campaign in preparation for an expected return of tourists.