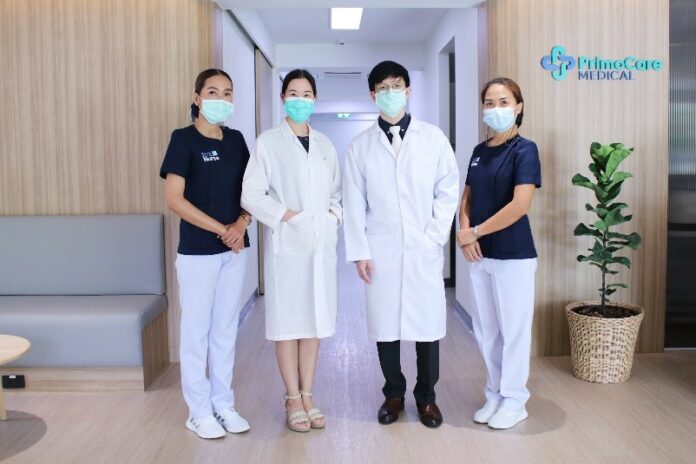 BGrimm is ready to drive change within the healthcare industry with the opening of the PrimoCare Medical's flagship clinic, launched this past February at the White House, located on the premises of B.Grimm's headquarters on Krungthep Kreetha Road.
"PrimoCare's services include primary care for general illnesses, along with screenings for chronic diseases like diabetes, high blood pressure, high cholesterol, and allergies. The clinic also has services such as mental health consultations with psychologists, rehabilitative therapies with physiotherapists, nutritional therapy, along with lifestyle advice for the individual, and annual medical check-ups," said Dr. Harald Link, Chairman of B.Grimm.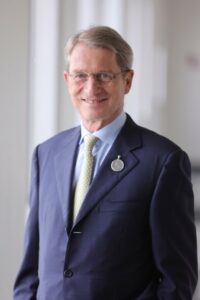 PrimoCare's point of difference is that it puts patients at the center of services, by thinking of their needs first and foremost. Through doing this, PrimoCare is able to provide services such as check-ups and care for minor ailments, lessening the need for patients to visit large hospitals which are more suited to treat complex illnesses.
PrimoCare can be described as 'a clinic close to home' – easily accessible, convenient, quick, attentive and approachable. In the event that a patient has a severe condition or needs to be seen by a specialist, PrimoCare can expedite the patient to the nearest hospital, or the patient's hospital of choice, accompanied by patient information shared with the latest technology for the best quality care.
"B.Grimm invested in this business because we believe that good health begins with knowing how to take care of your total well-being. We are focused on continual care in the prevention of illness and in caring for chronic diseases such as diabetes. We would like to transform the current healthcare approach in Thailand by helping people to build on their knowledge of preventing illness, so that Thais can live longer and healthier lives," said Dr. Link.
"The launch of PrimoCare as a clinic 'close to home' can be likened to having your own personal doctor that you can consult with on a multitude of health topics for the whole family — someone who can take care of you continuously, see to all the various aspects of your health, with a reasonable price-point that makes consulting a doctor more affordable, and therefore, accessible," he added.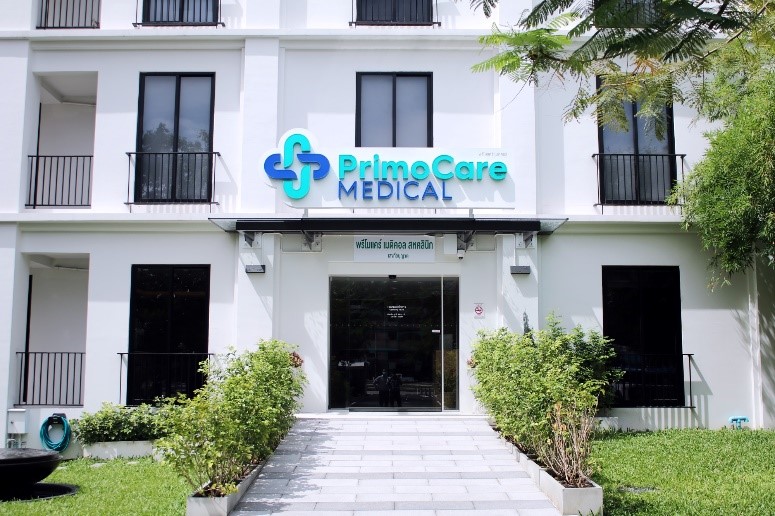 B.Grimm's foray into the healthcare industry is nothing new. B.Grimm's solid foundation began 143 years ago, with the opening of a European pharmacy called 'Siam Dispensary' during the reign of King Rama V. Siam Dispensary was eventually appointed by the king as the court's 'Royal Dispensary'.
PrimoCare Medical also reflects B.Grimm's own values of Pioneering Spirit, Positivity, Partnership, and Professionalism, with its aim to help improve Thai society and lives in all ways. Encompassing the key values of Partnership and Professionalism, doctors have been selected for their expertise and the level of quality of their service. B.Grimm has also partnered with various hospitals, in bringing our value of partnership for the betterment of society.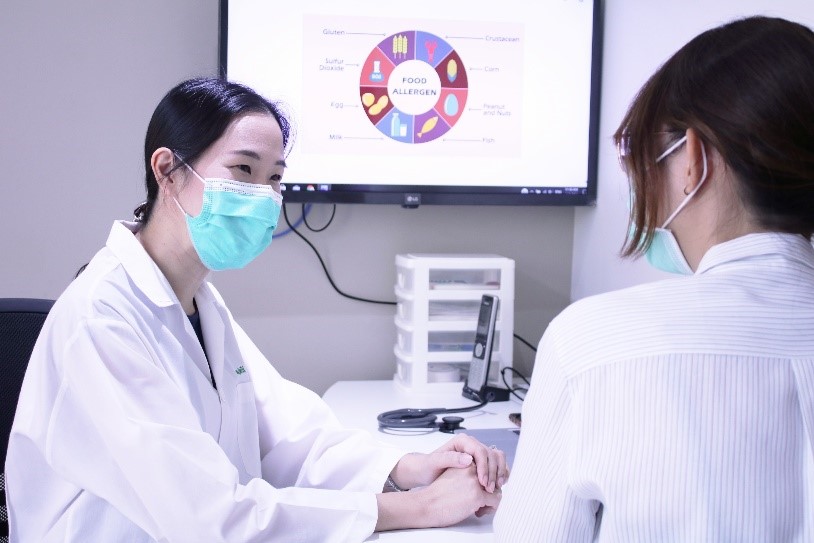 Mr. Nicholas Chabanier, President of B.Grimm Healthcare, said that, "PrimoCare Medical clinic plans to open another 3-5 branches in Bangkok this year. The long-term vision is to increase accessibility to PrimoCare Medical's services by expanding to community-centric areas such as housing developments, apartments, offices and shopping centers throughout Bangkok and other provinces. We are also open to partnerships with other medical providers, and partners in other fields."
PrimoCare Medical Clinic is currently open for business at the White House, at the B.Grimm headquarters on Krungthep Kreetha Road. The clinic provides consultations for any health ailments along with medical examinations for general disease, and screenings for risk markers of chronic diseases including cancer, conducted by a team of doctors and nurses, from Monday to Friday, 8am – 6pm.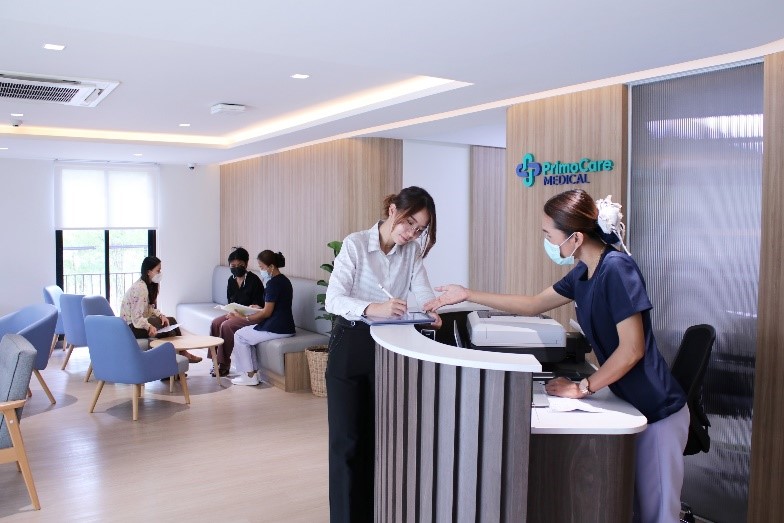 Mental health therapy with psychologists is available every Tuesday and Thursday from 8am to 12pm, while physical therapy is available every Wednesday and Friday from 8am to 6pm. The clinic also has nutritional therapy, along with other various modules of consultation to help improve other aspects of health, including individualized consultations, vaccination services and annual medical check-ups.