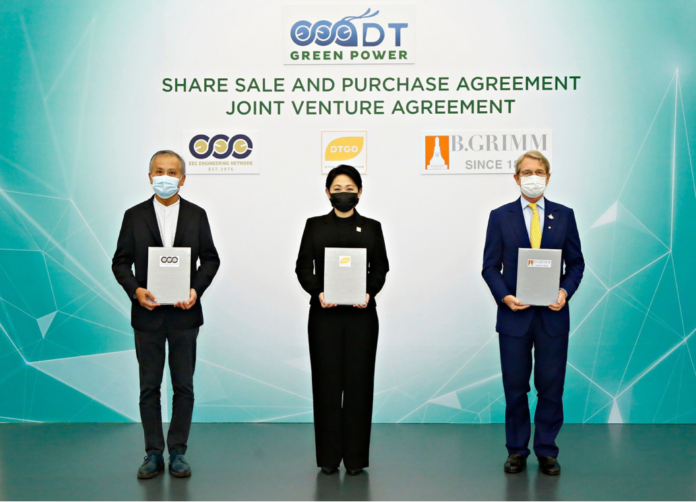 17 May 2021, Bangkok – B.Grimm Joint Venture Holding Company Limited (B.Grimm) has taken a stake in the joint venture EEC-DT Green Power Company Limited (EEC-DT) to jointly develop eco-friendly utility systems internationally. B.Grimm has bought shares from the existing shareholders in EEC-DT, namely DTGO Corporation Limited (DTGO), EEC Engineering Network Co., Ltd., and Dr. Naree Phinyawatana. Shareholdings after the acquisition of this 30% stake are DTGO with 37%, B.Grimm Joint Venture Holding Company Limited with 30%, EEC Engineering Network with 25%, Dr. Naree Phinyawatana with 8%.
Dr. Harald Link, Chairman of B.Grimm, highlighted B.Grimm's upcoming collaboration with EEC-DT as a vital step towards ensuring the sustainable development of Thailand: "B.Grimm is very pleased to partner with EEC-DT, who is the leader in engineering design and project development, to co-develop the Central District Utility System, an innovative concept that has not existed before in Thailand. This collaboration aims to develop future Smart City projects that provide healthy environments, energy efficiency, and convenience to consumers, marking a significant step in elevating the quality of life for the benefit of Thai society."
Dr. Link further emphasized this project as a reminder of B.Grimm's commitment to digital innovation in tandem with its corporate philosophy: "Our collaboration with EEC-DT aligns perfectly with B.Grimm's growth strategy centered on digital technology and innovation. The project's potential to encourage sustainable growth mirrors B.Grimm's corporate philosophy to 'Do business with compassion for the development of civilisation in harmony with nature'. B.Grimm's industrial business epitomizes this philosophy by offering healthy and energy-efficient living solution comprising sustainable power generation, power optimization, energy-saving insulated facades, and highly-efficient air-conditioning and lighting systems. This is complemented by B.Grimm's healthy indoor environment offering, which consists of a built-in pathogen removal system for PM2.5 and virus particles, a biometric access control system, and an IoT-based building management system. Together, these overarching solutions serve both building owners and tenants, allowing them to save on electricity fees while benefiting from a secure, hygienic environment, and ultimately reducing the carbon footprint of urban buildings."
"Personally, I have a longstanding relationship with EEC and DTGO, which we believe will serve as an excellent foundation for our partnership and driver of future success. We are confident in this new joint venture, and we are committed to doing our utmost in ensuring a highly successful future together."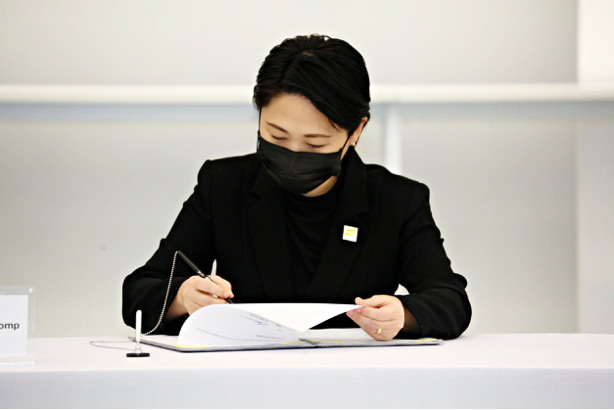 Mrs. Thippaporn Ahriyavraromp, Founder & Chairman – Chairman of the Executive Committee of DTGO, said: "DTGO is honored to partner with B.Grimm, with its expertise in developing public utilities and international energy. B.Grimm aligns with the strategy and corporate philosophy of DTGO and EEC Engineering Network Co., Ltd. Our synergy with EECDT is to work together to make our world livable and sustainable so we can pass it on to future generations. This collaboration between the three partners is an important step in working together to solve growing and intensifying global challenges, especially environmental issues such as climate change and global warming. Creating clean energy to make people quality of life better and more happier benefits the nation and the world, which is the ultimate goal.
"DTGO's main business is property development, which plays a key role in overcoming ecosystem, environmental, climate change, and global warming challenges and creating clean energy. Collaborating with a strong partner like B.Grimm Group, with its expertise in utility and energy development, will play a critical role in driving solutions for climate change and global warming. The collaboration will achieve larger-scale, more impactful action such as the development of megaprojects and smart cities, setting up wastewater and waste treatment systems, as well as developing clean energy and alternative energy for various property projects and other projects in the future, bringing unprecedented innovations in Thailand. This is an important way to improve quality of life for all and to help resolve issues to make this world more livable, not just for humankind but for nature and all life on earth. This approach is in line with DTGO's concept of 'Adding Value in Everything We Do' to benefit people, communities, and society at large, making Thailand and the world more livable and happier for all life."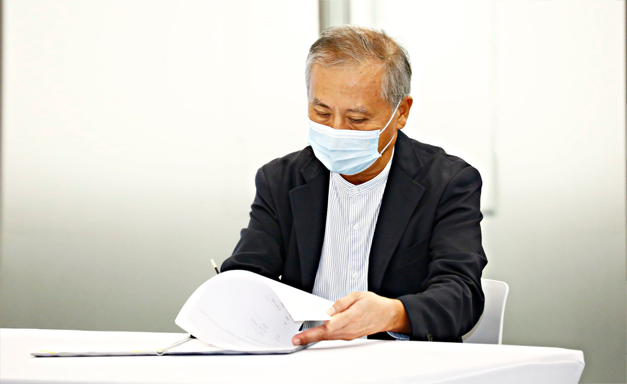 Mr. Kecha Thirakomen, Chairman of EEC Engineering Network, said: "I am delighted and honored that B.Grimm, a leading engineering company nationally and internationally, has jointly invested in EEC-DT. This acquisition will boost the potential and business expansion opportunities for EEC-DT to develop systems for energy management, the environment, climate, and healthy, sustainable living environments."
Mr. Kamol Tanpipat, CEO of EEC-DT, said: "B. Grimm's collaboration reflects that using centralized district cooling systems to provide and distribute air-conditioning in residential and mixed-use projects is new in Thailand. No companies focus on providing such services. EEC-DT is one of the first companies in Thailand to develop a system for residential projects, with a focus on sustainable urban development and energy use. Sustainability is one of B.Grimm's core business missions, to it has joined to enhance the cooling system business's potential in business and in contribution to society and the environment. The company also extends to district utility systems, such as district drinking water supply, district heating systems, renewable power, centralized waste disposal, both wastewater and solid waste, as well as large-scale 'smart city' residential projects for more efficient urban management that meets the needs of society and the new generation in the era of Thailand 4.0.
"The company aims to develop and manage utilities under the concept of 'sustainnovation' to be eco-friendly and efficient, enhancing quality of life and reducing environment impact such as carbon footprint. The company specializes in installing and operating district cooling systems and district heating systems that reduce energy use. It has also developed a 'zero water waste' system with a central wastewater treatment system to reduce demand for water.
"In addition, the company has continuously developed innovations and technologies to optimize the use of energy, electricity, water, and other resources, aiming for sustainable development as well."
###