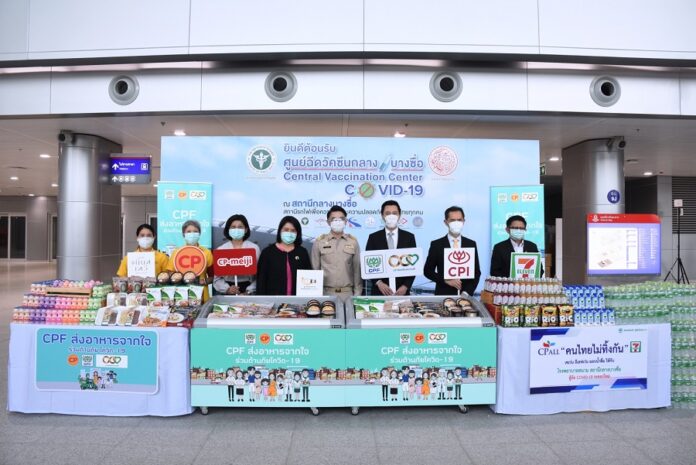 Charoen Pokphand Foods (CP Foods) has joined forces with Charoen Pokphand Group (CP Group) to supplies ready-to-eat meals, healthy drinks and milks to staffs working at Central Vaccination Center, in Bang Sue Railway Central Station, Bangkok.
The effort is a part of "CPF Food from the Heart against COVID-19" program, which has been active early 2020 to supply healthy and safe foods for medical staffs, volunteers and vulnerable groups nationwide as well as supporting the mass vaccination plan.
The supplies were received by Sorapong Paitoonpong, deputy transport permanent secretary, and Mingkwan Vichaidith, director of the Institute of Dermatology to distribute to medical staffs, volunteers and other relevant parties at the vaccination hub, which aim at administering 10,000 doses per day.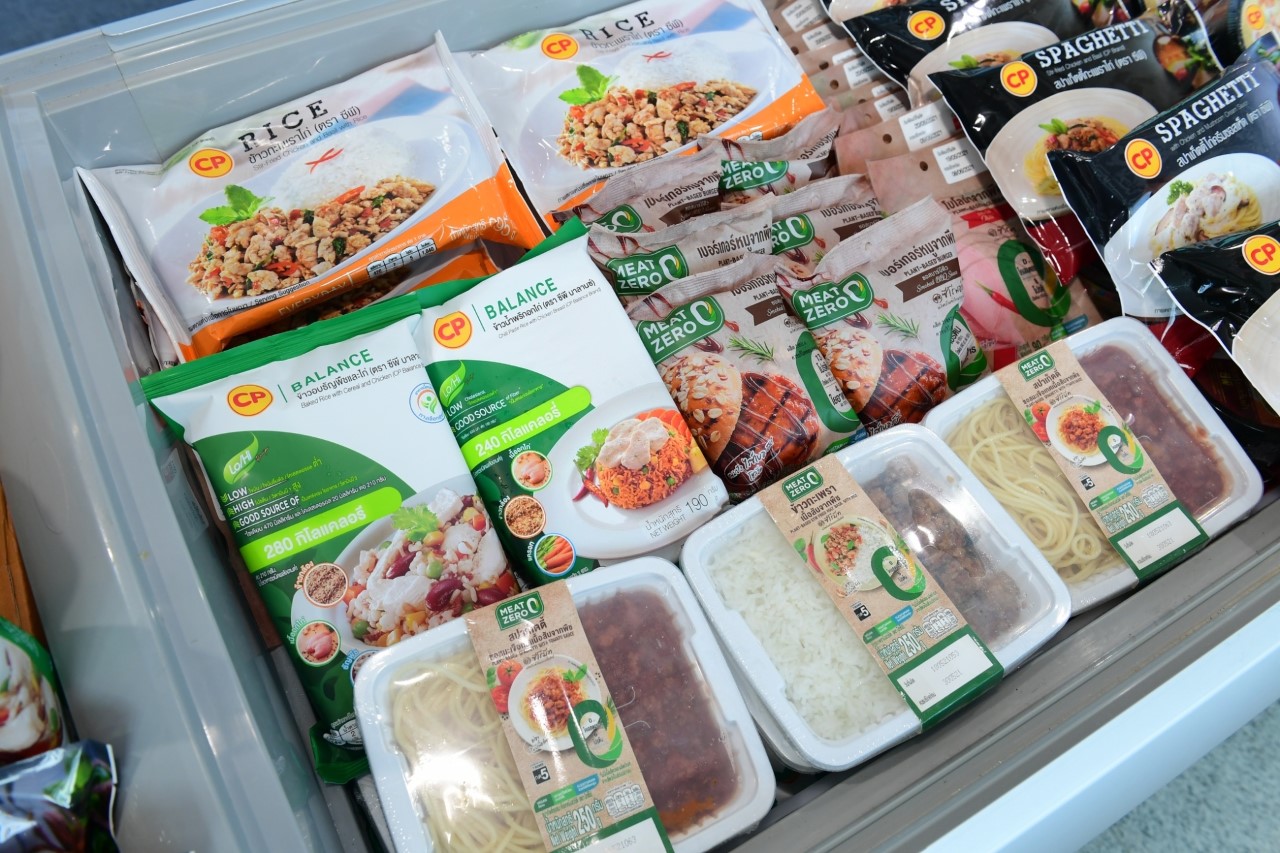 Mingkwan Vichaidith, explained that the Institute of Dermatology is the main agency in charge of the vaccination service at Bang Sue Railway Central Station, serving 10,000 people a day. This clearly requires a large amount of workforce, including many doctors, nurses, staffs, and volunteers. Delicious and hearty foods from CP Group – CP Foods will be a huge boost of support for the medical team.
Ekpiya Ua-wutthikrerk, Senior Vice-President at CP Foods added that the company would like to alleviate the burden of people who are working in the national vaccination plan with good quality and safe foods. As a result of this, CP Foods has donated ready-to-eat meals such as tom yum shrimp wonton, Spaghetti with Chicken and Mushroom Cream Sauce, Spaghetti with Chicken Basil Chili Paste Rice, and newly launched Plant-based meat products from MEAT ZERO.
Aside CP Foods' products, there are also vitamin drink products from C.P. Intertrade, as well as various flavors of Meiji Milk and drinking water from CP ALL.
Since the beginning of the outbreak in 2020, CP Foods has delivered over millions of food supplies, healthy beverages, and other essentials to over 100 hospitals and organizations nationwide in a fight against COVID-19 outbreak.