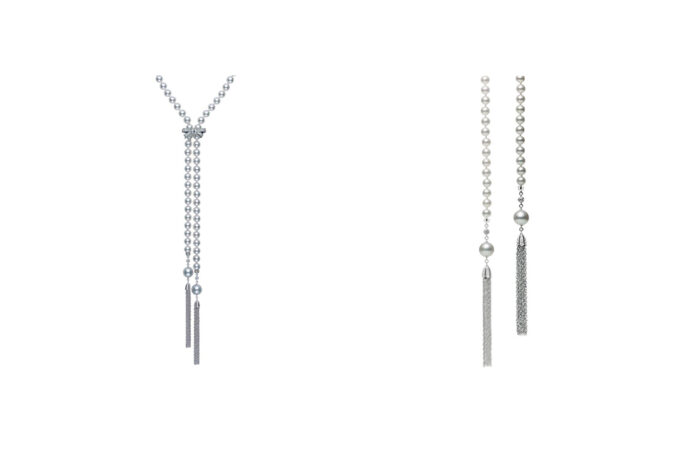 Mikimoto, high-end pearl jewelry brand from Japan, welcomes Pearl Month (gemstone for June) with Pearl Month Collection that is filled with unique characters of Mikimoto's created by haute craftsmanship.
Mikimoto presents the value of purity as gift for all occasion to women. Mikimoto carefully selected the roundest and the most lustrous pearls – the best 1 percent which counts as one in a hundred – together to create jewelries that can be called the "most beautiful".
The Pearl Month Collection comprises Akoya Pearl Necklace with Diamond that comes in variety of styles of 3 and 5 layers as well as long strands. The necklace is luxuriously designed but also filled with timeless classiness.  The same goes with Akoya and Golden South Sea Pearl Necklace with Diamond. The delicate luster of white Akoya Pearls combines with radiance of golden South Sea pearls and the sparkles of precious diamonds makes a for a perfect, harmonious matching.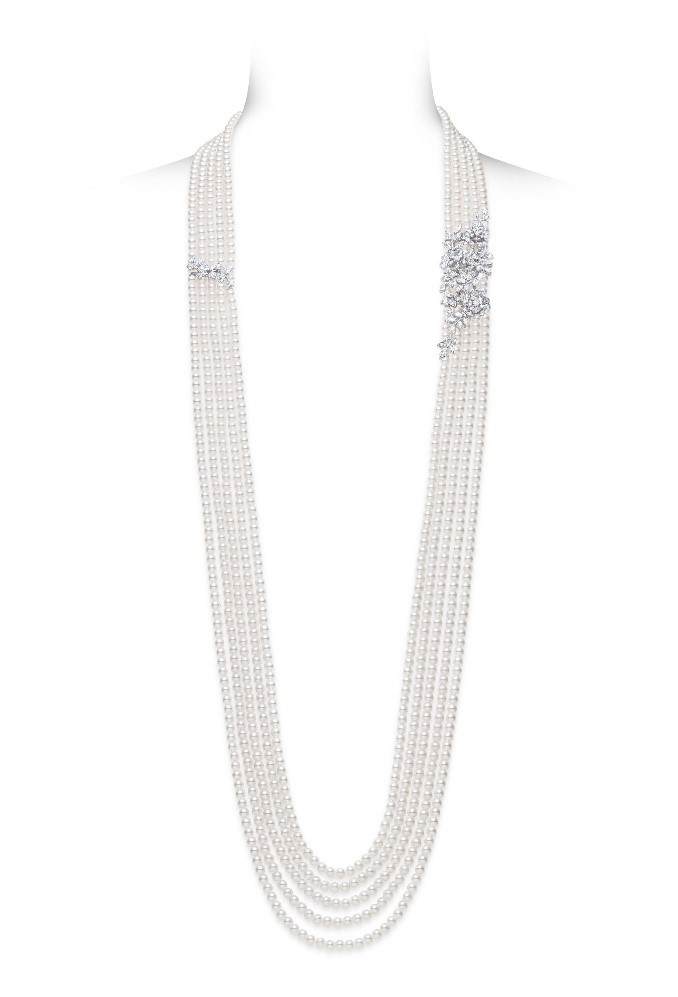 For the women that are enchanted by the charm of white Akoya pearls and golden South Sea pearls, Skipping Rope has created magical pieces for them to choose from. Among them are Akoya and Golden South Sea Pearl Necklace with Diamond, Akoya and White South Sea Pearl Necklace with Diamond and Akoya Pearl Necklace with Diamond.
These are precious gemstones from nature combined with artisanal touches of haute craftsmen and regarded as the elegance Mikimoto is proud to give to all women. Skipping Rope has an outstanding hook-free feature that allows wearers to have fun with the piece – either by tying or clipping on the shortener – to adjust the design to their preference. However they choose to wear it, unique and elegant beauty is ensured.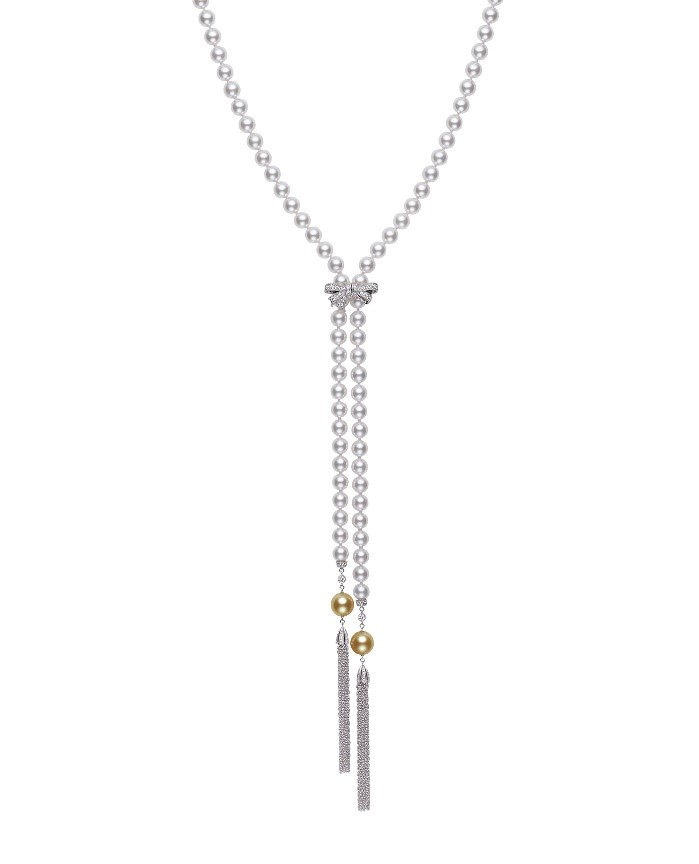 And for those looking for multi-function pearl necklaces, they cannot take their eyes from Akoya Pearl Necklace, the stunning long strand of white round Akoya pearls. Length can be adjusted to longer or shorter, and the necklace can be transformed into pearl bracelet. Whichever way it is worn, it will be a stunning statement piece. There are also Akoya Pearl Earrings that will become a perfect match with the necklace.
Experience the purity of pearls with meticulous craftsmanship with Pearl Month Collection from Mikimoto at Mikimoto Boutique, Level M of Siam Paragon. For more information, please contact 0-2129-4444.