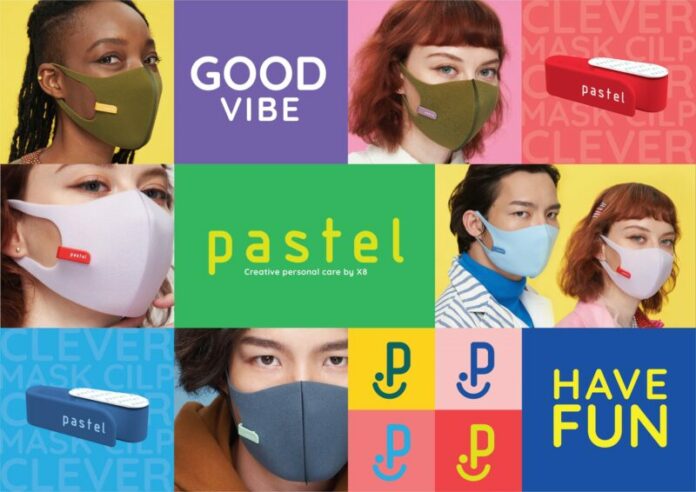 X8 is committed to designing creative products that meet the needs of consumers in various aspects of a modern lifestyle. After introducing VITMORES+ vitamin drinks recently, X8 is now expanding its offerings in the personal care market by focusing on post COVID-19 consumer trends. During the pandemic, people have to wear a mask to prevent the spread, and X8 spots an opportunity to address pain points in the new normal, using smart design to reduce bad smell and stuffiness caused by prolonged mask wearing. For the first time, Clever Mask Clips are introduced in Thailand by Pastel. These clips can help reduce stuffiness underneath the mask and help freshen the breath. They are also easy to use and carry, suitable for every lifestyle. The concept of the product is "Good days start with Pastel". The brand is aiming to continue developing new products for the future to present new must-haves in the next normal era. Pastel Clever Mask Clips are available in five scents for different moods, priced at 50 baht per 2-piece pack. They are available online via Facebook | Instagram | LINE : @pastelcreative now.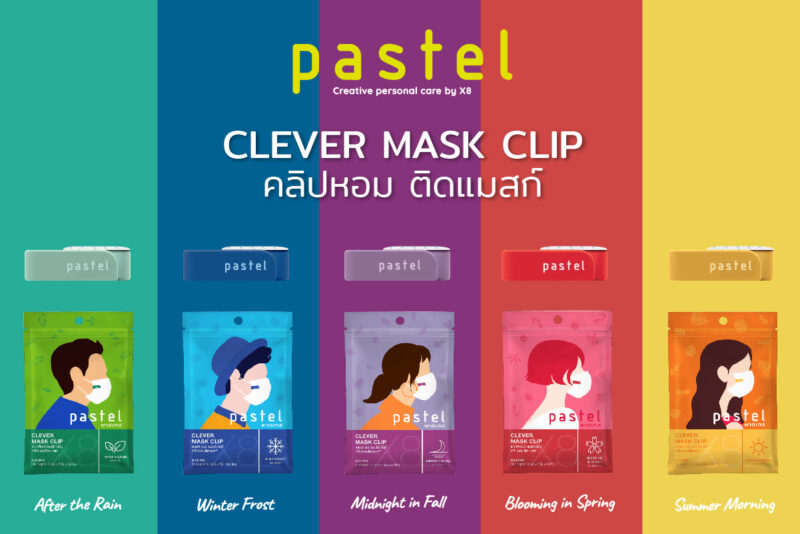 Ravi Itiravivong, CEO of X8 under King Power Group, said, "After X8 under King Power Group introduced VITMORES+ vitamin-enriched drinks, our products have been very well-received thanks to their nutrients and trendsetting packaging. With consumer trends in mind, X8 continues to create brand awareness to become the leader in creativity lifestyle. Today, we are proud to introduce Clever Mask Clips for the first time in Thailand under the brand Pastel."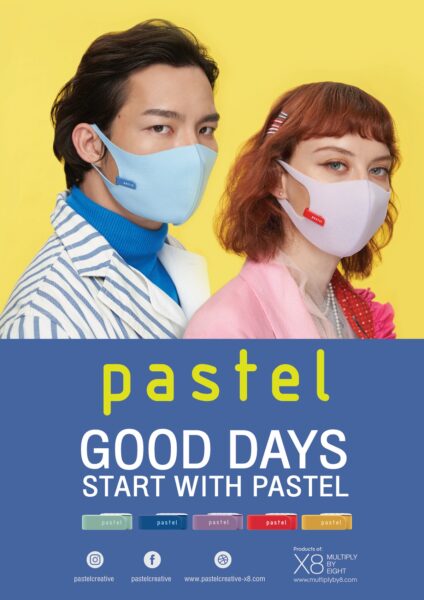 Pastel Clever Mask Clips were born from an idea to address pain points for next normal consumers. They are designed to reduce unpleasant smell and poor ventilation caused by prolonged mask wearing. The product can help reduce bad smell during the day and features a simple but contemporary design. Inside, there is a scented gel patch that fits every facial shape, and can prevent dust and germs. Users will feel instantly relaxed when wearing the clip on their mask. Pastel Clever Mask Clips are available in five scents. 1. BLOOMING IN SPRING (red) which invigorates your senses with a gentle scent of blossoming flowers, 2. WINTER FROST (blue) that features a cooling and refreshing sensation of winter even though you're in Thailand, 3.  AFTER THE RAIN  (green) which gives a feeling of being amidst trees after the rain, 4. SUMMER MORNING (orange) which brightens up your mood like waking up to a sunny day with a light and uplifting scent, and  5. MIDNIGHT IN FALL (purple) that helps you unwind and relax like nighttime peace with a calming scent that helps your mind relax and focus.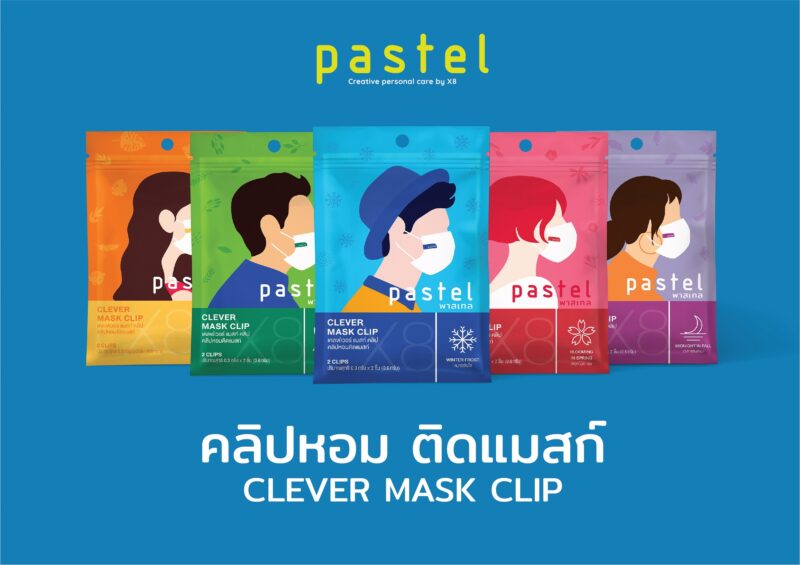 Ravi Itiravivong added, "Pastel Clever Mask Clips will be popular among urbanites who face stress in their everyday lives, including students who always have to compete, read, memorize and concentrate, as well as working people, especially those in the service sector who have to face a lot of pressure. The product will also appeal to those seeking cool items for their image, those who like pleasant scents, those who appreciate creativity and design, and fashion followers. We are certain that mask clips and other innovative products for better lifestyle will be new must-have items in the next normal era."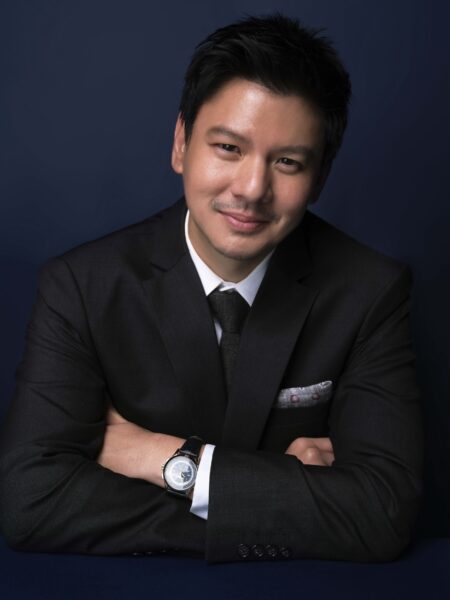 Pastel was launched in 2011 and has brought together creative designs by Thai artists on phone cases with inspirational captions. Pastel has become a well-known brand in the phone accessories market. In 2018, Pastel expanded its offerings to include personal care products, focusing on unique and clever designs that address pain points of users. Currently, Pastel is managed by X8.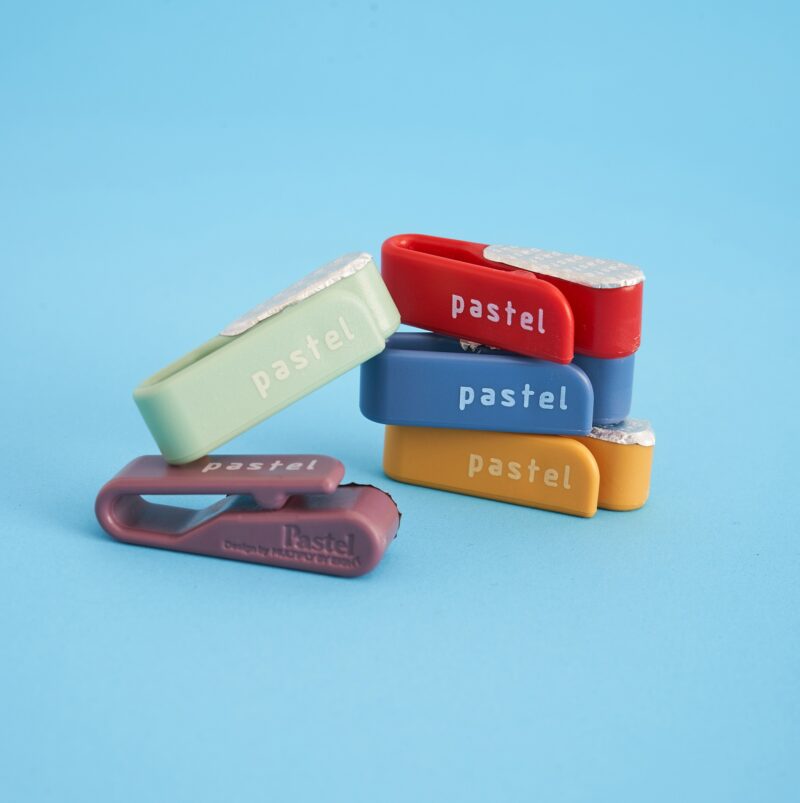 Each pack of Pastel Clever Mask Clips contain two pieces, priced at 50 baht per pack. Each clip can be used for 3-5 days. During the promotional period, purchase four scents and get one free (save 50 baht for all five scents) plus free delivery from today to July 31, 2021, only through online channels.
FACEBOOK : https://bit.ly/3zeknPV
INSTAGRAM : https://bit.ly/3wcsSca
LINE : https://lin.ee/0H2kFUH
ONLINE SHOP : https://bit.ly/3pQ4g6Z
Other channels are
King Power : https://www.kingpower.com/brand/pastelcreative
Shopee : https://bit.ly/3wjucKz
Lazada : https://bit.ly/3pGal5v
สามารถติดตามข่าวสารและกิจกรรมเพิ่มเติมได้ที่  www.pastelcreative-x8.com 
# # # # #
ข้อมูลเพื่อการประชาสัมพันธ์
ส่วนงานสื่อสารองค์กร กลุ่มบริษัท คิง เพาเวอร์
พัชรพร กิจพยัคฆ์ (มิ้ง)      โทร. 061-417-0706  email: [email protected]
และผู้แทนการเผยแพร่งานประชาสัมพันธ์  ในนาม บริษัท มัลติพลาย บาย เอท จำกัด
ภาวิณี เอราวัน (ดั๊ก)         โทร 084-732-7123    email: [email protected]