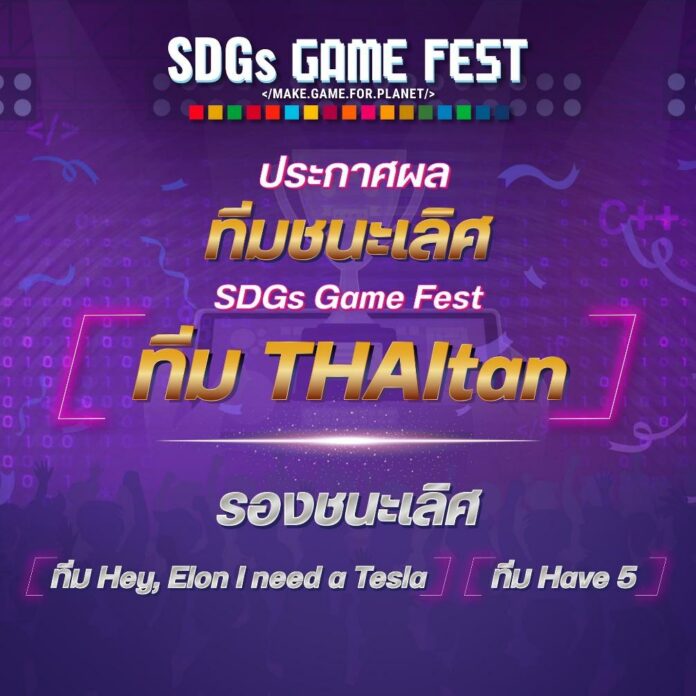 "SDGs Game Fest" was initiated by Charoen Pokphand Group (C.P. Group) in cooperation with True Digital Plus Co., Ltd., and partners from the public, private, civil society sectors in collaboration with online game developers. The contest represents Thailand's first ever game design contest aimed at raising awareness amongst youth and the public of the United Nations Sustainable Development Goals (SDGs) that covers challenging social and environmental issues the world is currently faced with. 
After an extensive contest that started in November 2020 and concluded in July 2021, through four rounds of game concept selection, idea pitching, alpha and beta tests, judges from the public, private and civil society sectors selected "THAItan" developer of the game "Trashed" as the winner. An entertaining and informative game that promotes waste storing and recycling.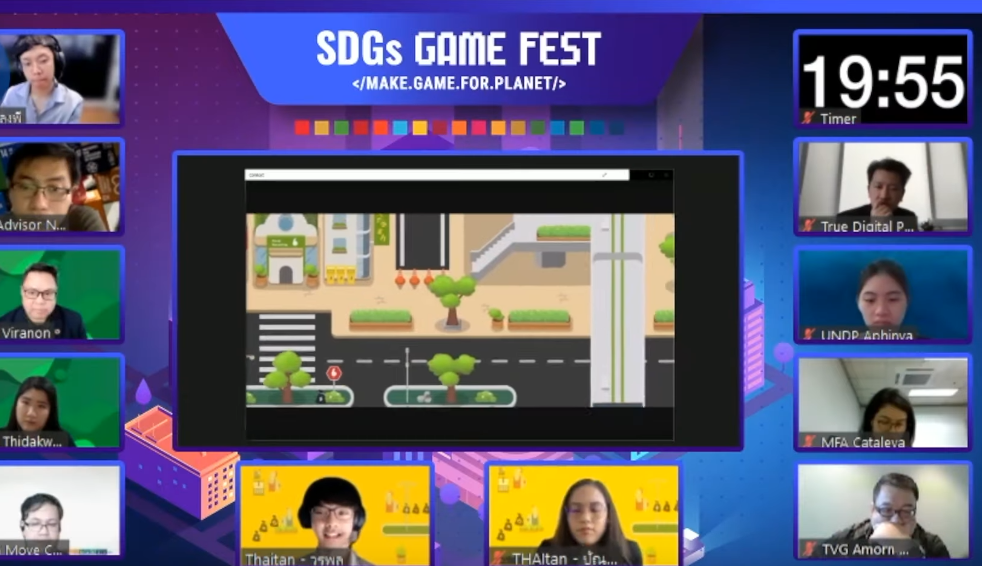 The winner was awarded a certificate and THB 200,000, while the game will be further developed with a budget of THB 15 million under the supervision of True Axion Interactive. Runner-ups of the contest included "Hey, Elon I need a Tesla" who created the game "Starventure" and the team "Have5" with their game "Seasonal Dairy Go", both were awarded with certificates and a prize of THB 50,000. 
Mr. Viranon Futrakul, Vice President of Global Partnership for Sustainability and Communications at Charoen Pokphand Group Co., Ltd. and coordinator of the SDGs Game Fest congratulated the winner the contest and provided encouragement to all participants of the competition. All teams showed great creativity, enthusiasm, and passion for sustainable development even though some participants did not possess game-design experience. With over 100 teams participating in the competition, the interest reflected how game developers could play a role in promoting the SDGs and its importance through gameplay for all ages around the world. Mr. Viranon further added that the winning game "Trashed" will be further developed by True Axion Interactive and will be promoted at the Thailand Game Show 2022. 
"We hope that online games can become an alternative means to communicating the values of sustainable development to youth, the public and the gaming industry not only in Thailand but also abroad. It is our goal to share this game to other countries around the world through our partners" Mr. Viranon said.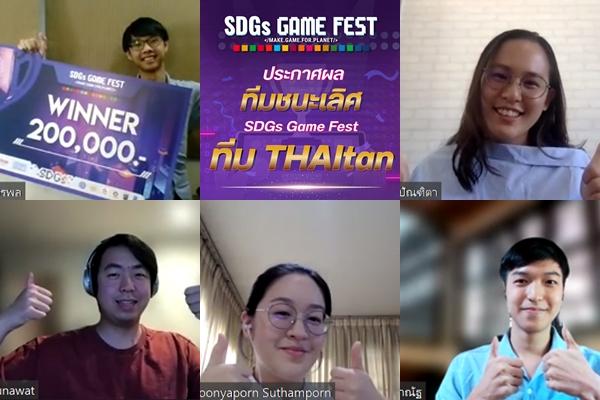 The winner of the "SDGs Game Fest", THAItan has 5 members comprising of Vorapon Kachapornkul aged 19, Anat Lokaew aged 19, Poonyaporn Suthamporn aged 18, Pandita Suthamporn aged 23, and Kunawat Vitoorapakorn aged 22. The team expressed that they were glad and proud of winning the competition. They said that their goal was to create a game that benefits society. The team also reflected that through the contest, they gained experienced from making a game from scratch to blending it with the SDGs. The game "Trashed" consists of 3 SDGs which are responsible consumption and production, climate action, conserving and sustainably using the oceans, seas, and marine resources.
Vorapon Kachapornkul, one of the team members, said Trashed is a game that educates players by following Japan's system where its people are taught to sort waste from a young age with an excellent waste management system. Trashed is a multiplayer game where players will play as a recycle plant worker named "Kai" whose duties are to collect garbage from the city and water sources, then bring the collected garbage to different plants that recycle different materials and use recycled materials to make useful items in a limited time frame. Vorapon revealed that the higher score means the faster player can finish the game which means they must remember the details of the recycling process like how each material goes into a specific recycling machine.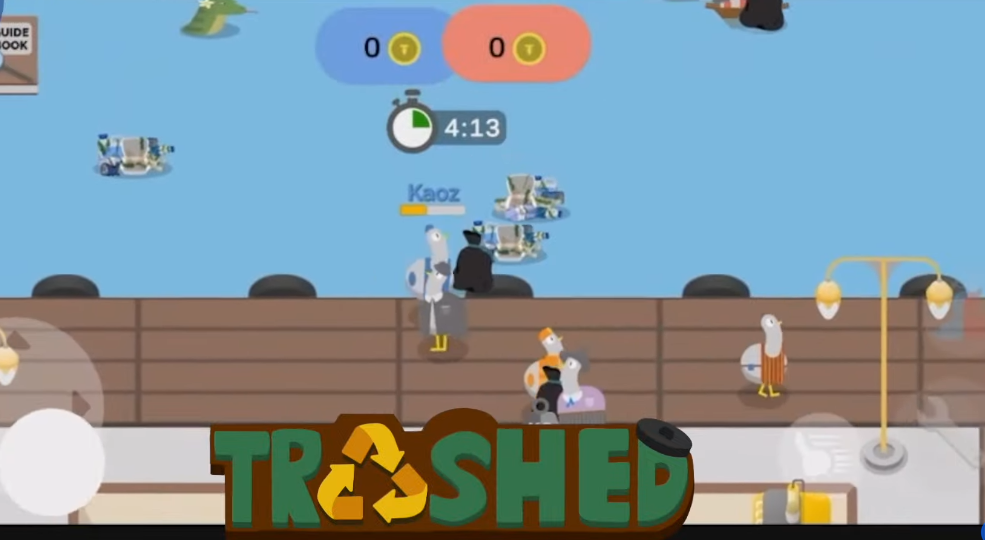 "We aimed to develop a fun and easy-to-understand game that helps people to learn the goals of the SDGs. As a result of having my relatives and friends try out the alpha and beta versions of the game, everyone had fun, understood, and perceived each goal of the SDGs more clearly. It's because the game not only educates knowledge on waste management and SDGs but also educates public awareness. I hope that when people play our team's game, which will be launched in 2022, they will have fun and create a good future for a sustainable world together." said Vorapon.
Meanwhile, Pandita and Poonyaporn Suthamporn who have been responsible for the game's contents said by being part of making an SDG game, they had a chance to learn about the waste management process as closely as in a recycling plant. They learned every step of how each piece of garbage was recycled before designing the game that is easy to understand with practical and useful SDGs people can do daily.