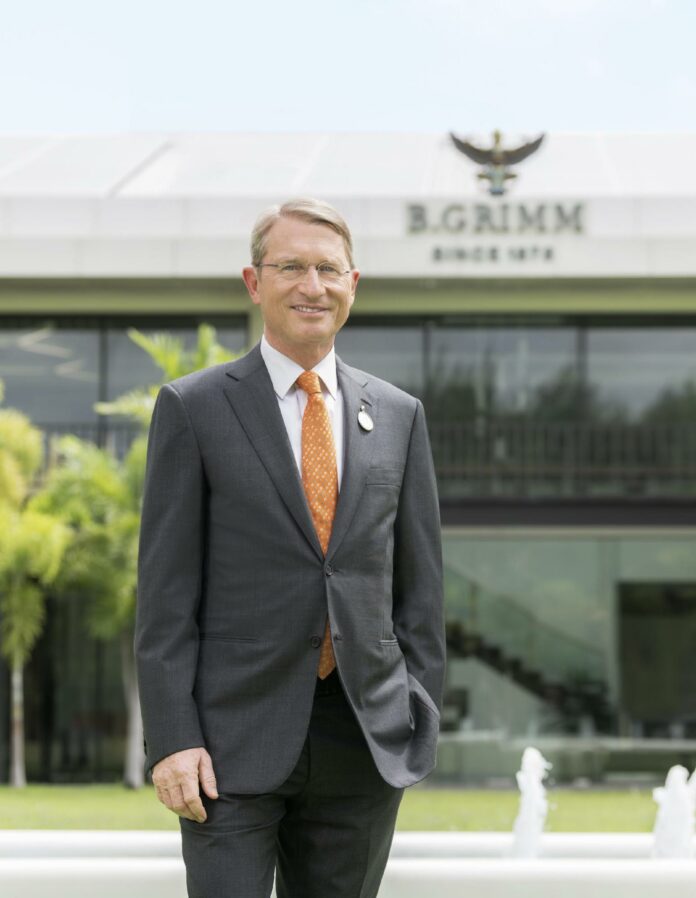 B.Grimm Power PCL (BGRIM), Thailand's leading industrial power producer, is the only firm in Asia Pacific to earn the Gold award in the Interior Design category from the International ARC Awards 2021 for its "Sustainability Report 2020: Empowering the World Compassionately". The sustainability report won the top accolade for its creative design, beautiful presentation and information layout which can effectively communicate BGRIM's vision and missions clearly in an easy-to-understand manner.
"The award mirrors BGRIM's determination to promote a sustainable business growth (sustainability) under the principles of good governance as well as responsible value chain management by taking into account the economic, social and environmental impacts," said Dr Harald Link, Chairman and President of BGRIM.
The International ARC Awards form part of MerComm International Awards Programs organised by MerComm Inc, an independent global firm that promotes ​​excellence in communications and honouring individuals, organisations and companies with outstanding performance in the field.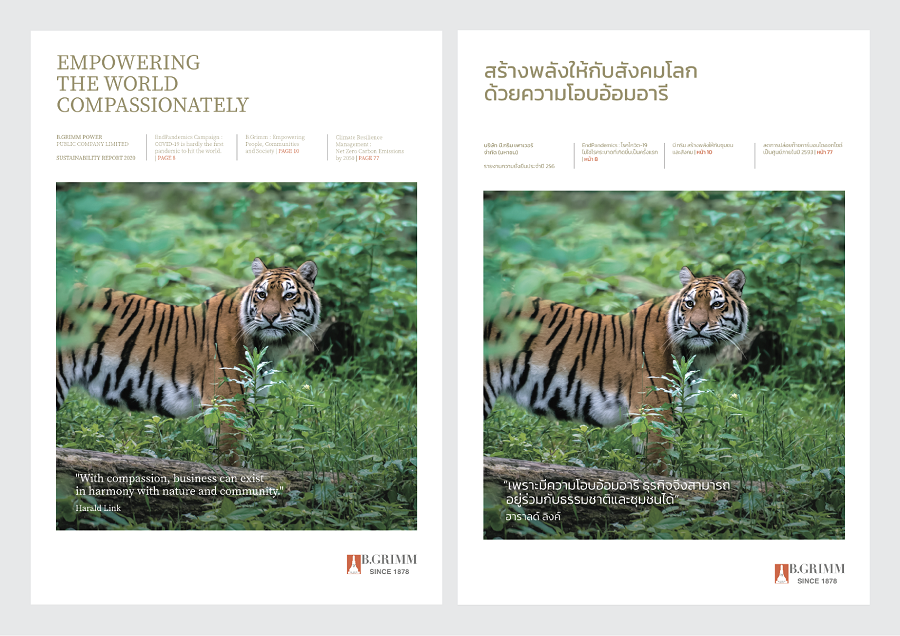 The awarding has been held continuously for 35 years. Entries evaluated by independent experts in the field of economic information communications and technology from around the world in the form of "blind judges", with an order of marks according to the criteria of the award, with winners must have a score of more than 70%.
For 143 years, B.Grimm, the parent firm of BGRIM, has been operating in Thailand. With the philosophy of "Doing business with compassion for the development of civilisation in harmony with nature", the company has focussed on creating benefits for people and society while placing importance on the conservation of the environment and wildlife.
One of the important projects that B.Grimm has been supporting over the past seven years is the conservation and restoration of tiger populations at Mae Wong and Khlong Lan National Parks in Kamphaeng Phet Province. 
The company collaborates with the Department of National Parks, Wildlife and Plant Conservation, and the WWF-Thailand to protect tiger habitats from poaching, hunting and helping to restore the nature of the western forests of Thailand. The effort encompasses research and surveys of tiger populations and other wild animals, and support smart patrol system to ensure safety for forest rangers. The company has also played an important role in raising awareness and building a network of tiger and wildlife conservation in Thailand.  
In addition, B.Grimm also supports the non-profit organisation Freeland in its "EndPandemics" campaign to end wildlife trafficking through various communication channels, both online and offline, such as staging public seminars through various media to publicise and raise awareness in the wider global community.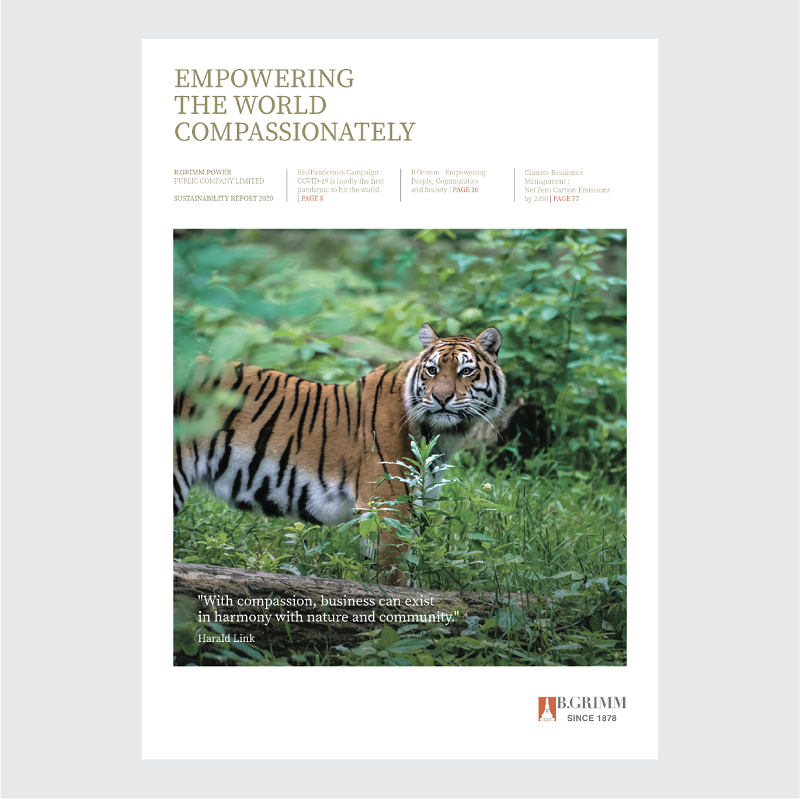 Currently, B.Grimm Power has a total of 50 power plants in commercial operation. The company aims to ramp up its total installed capacity from 3,058 MW at the end of 2020 to at least 7,200 MW of secured PPA by 2025 and further to 10,000 MW by 2030 with an annual revenue of more than 100 billion baht being targeted. More importantly, B.Grimm Power is moving strenuously towards realising net-zero carbon emissions by 2050.