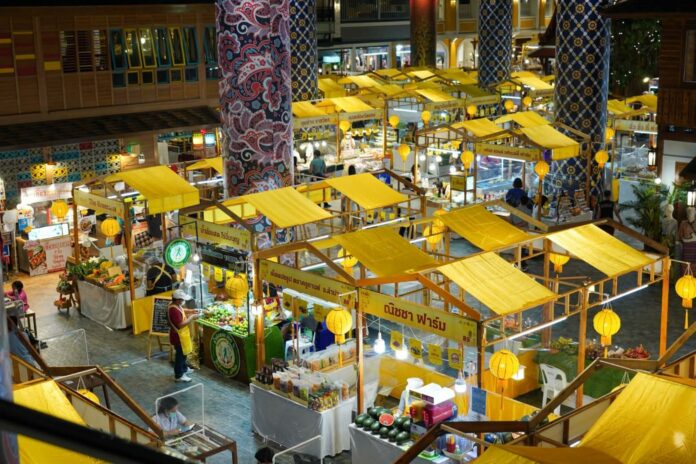 ICONSIAM is set to celebrate the proud heritage of the annual Vegetarian festival in 'ICONSIAM Iconic Vegetarian Festival', assembling a premium list of Thailand's renowned vegan food vendors and restaurants that not only serve some of the most delicious Vegetarian menus but contribute to making merits while promoting healthy lifestyles. In addition, visitors can find signature Vegetarian menus curated for SOOKSIAM at 'The Feast of Merit and Vegetarian Food' as well as paying respect to the goddess Guan Yin, courtesy of Wat Thiphaya Waree Wihan, which symbolizes prosperity throughout the festival, from 5 – 14 October 2021. This event at ICONSIAM complies with the standard health and safety measures for the wellbeing of the public.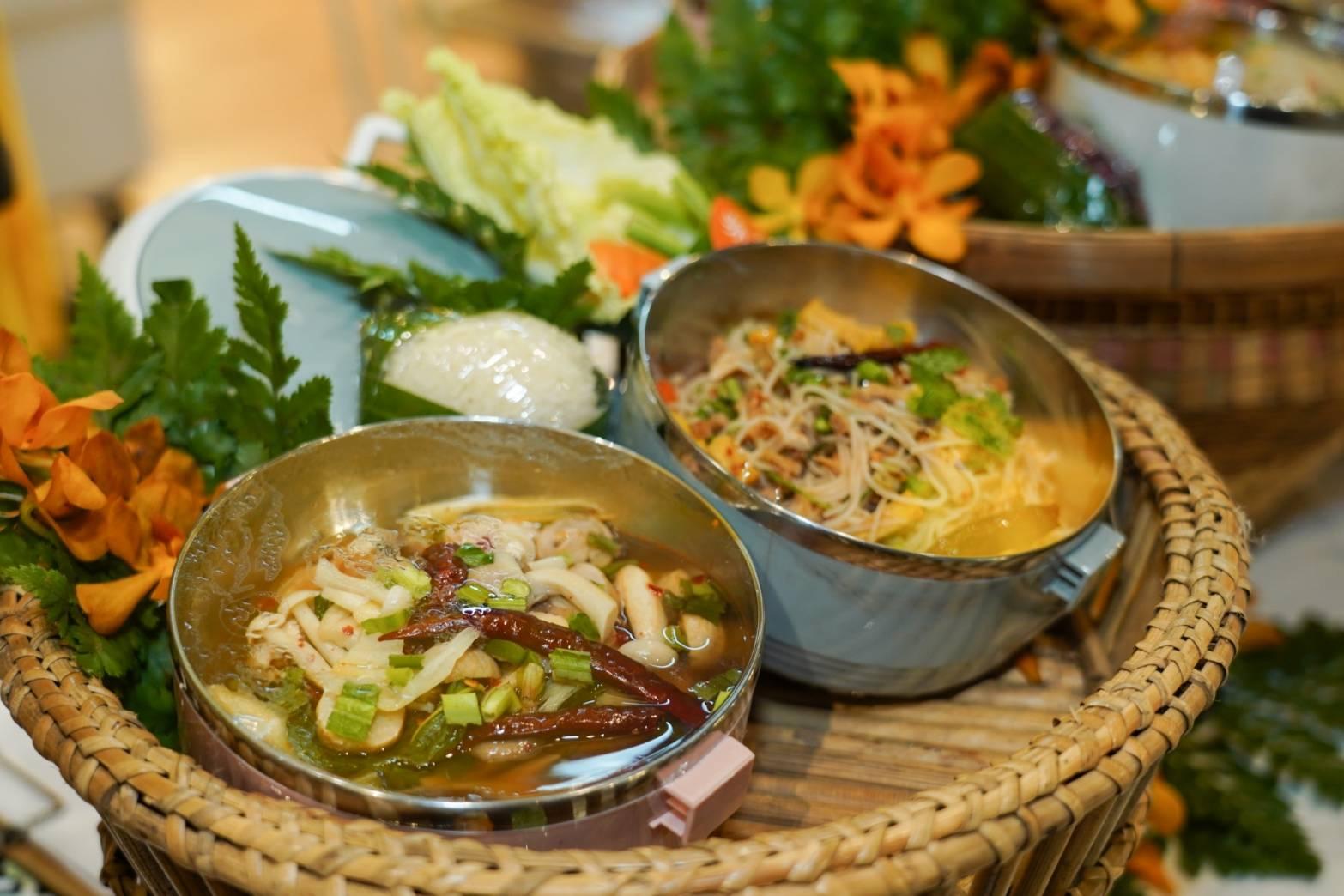 ICONSIAM's Managing Director Mr.Supoj Chaiwatsirikul stated, "The Vegetarian festival is a long-preserved tradition of the Chinese culture with a rich history of more than 400 years and is a highly revered tradition celebrated by the Thai-Chinese communities in Thailand. And it is an even greater pleasure to see the new generation and the health-conscious groups embrace the tradition of consuming animal-free products and food for their wellbeing and for merit making."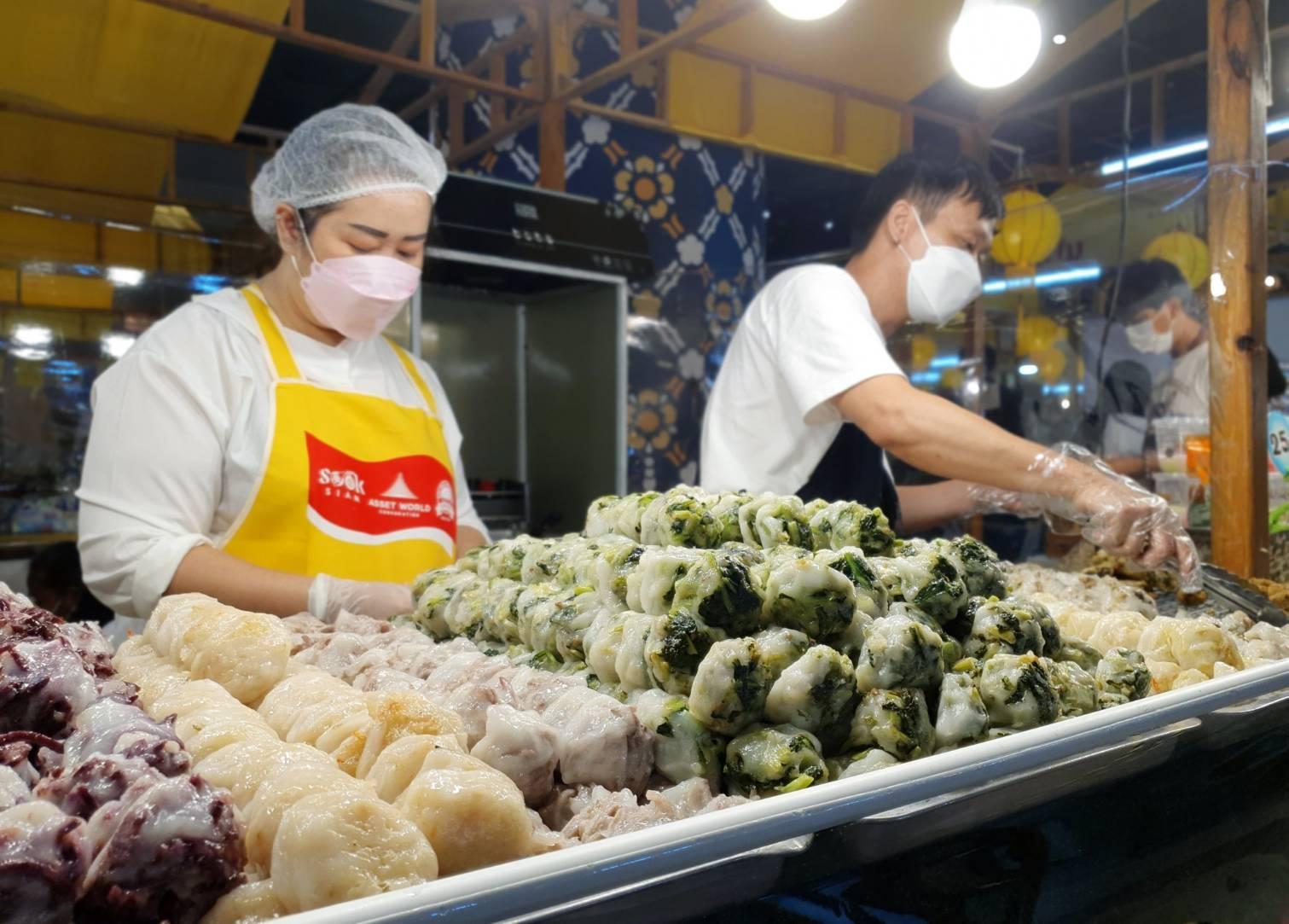 This year, ICONSIAM has partnered with various local vendors and restaurants to deliver a variety of savory menus and dessert, featuring over 400 menus in total to choose from. Simultaneously, visitors are welcomed to pay respect to the goddess Guan Yin, which is respectfully summoned from Wat Thiphaya Waree Wihan for this auspicious occasion at SOOKSIAM, G Fl., ICONSIAM from 5 – 14 October 2021.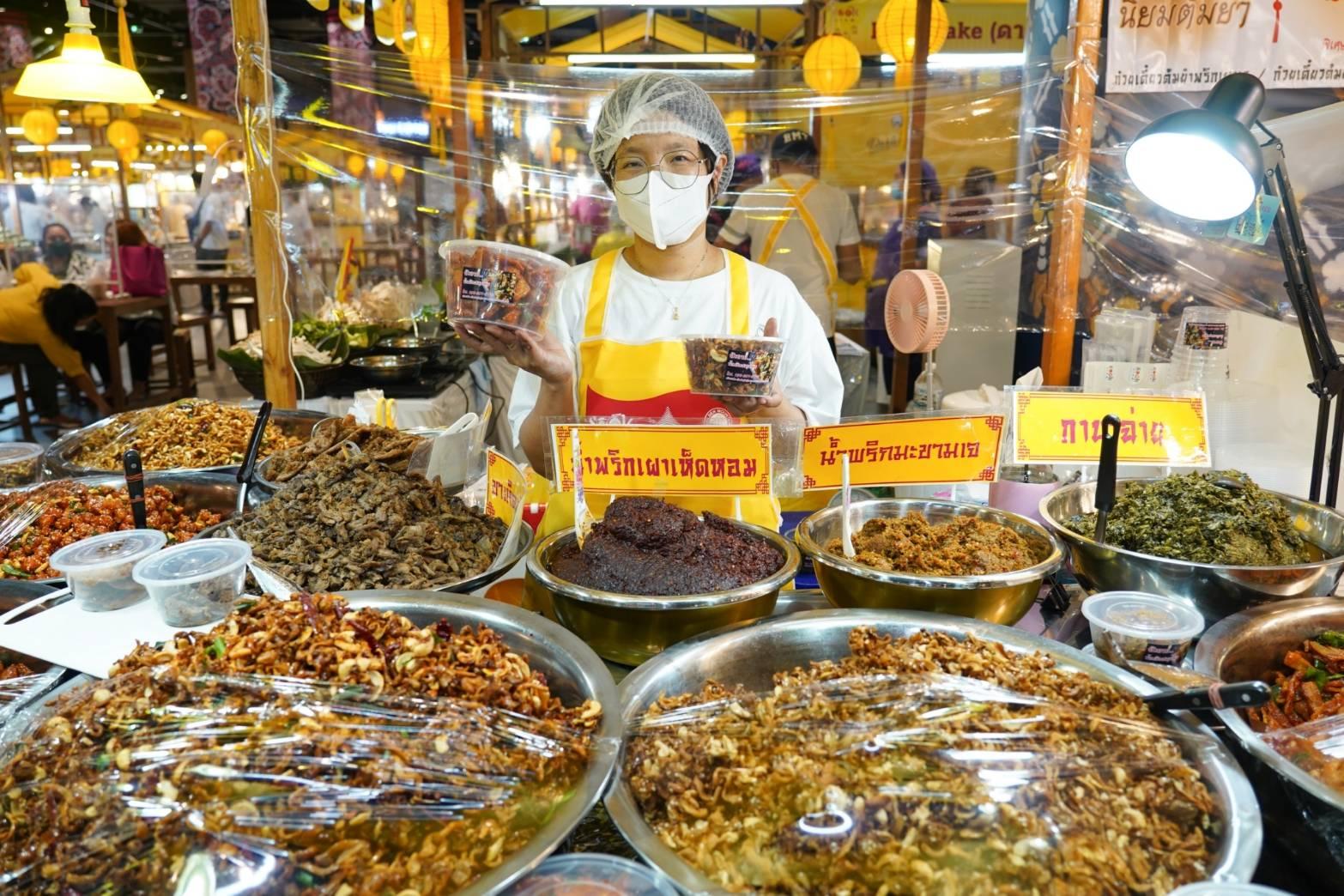 Feast in the festivities of 'ICONSIAM Iconic Vegetarian Festival'
Visitors can expect an outstanding lineup of remarkable vegan menus that ICONSIAM has prepared for the festival including vegetable-stuffed spring rolls, steamed rice noodle rolls, 'Nam Prik Long Ruea' chili-paste fried rice, signature green curry with fish balls, rice noodles with 'Nam Prik Long Ruea' broth, mushroom and coconut shoot Tom Yum and more from Taling Pling.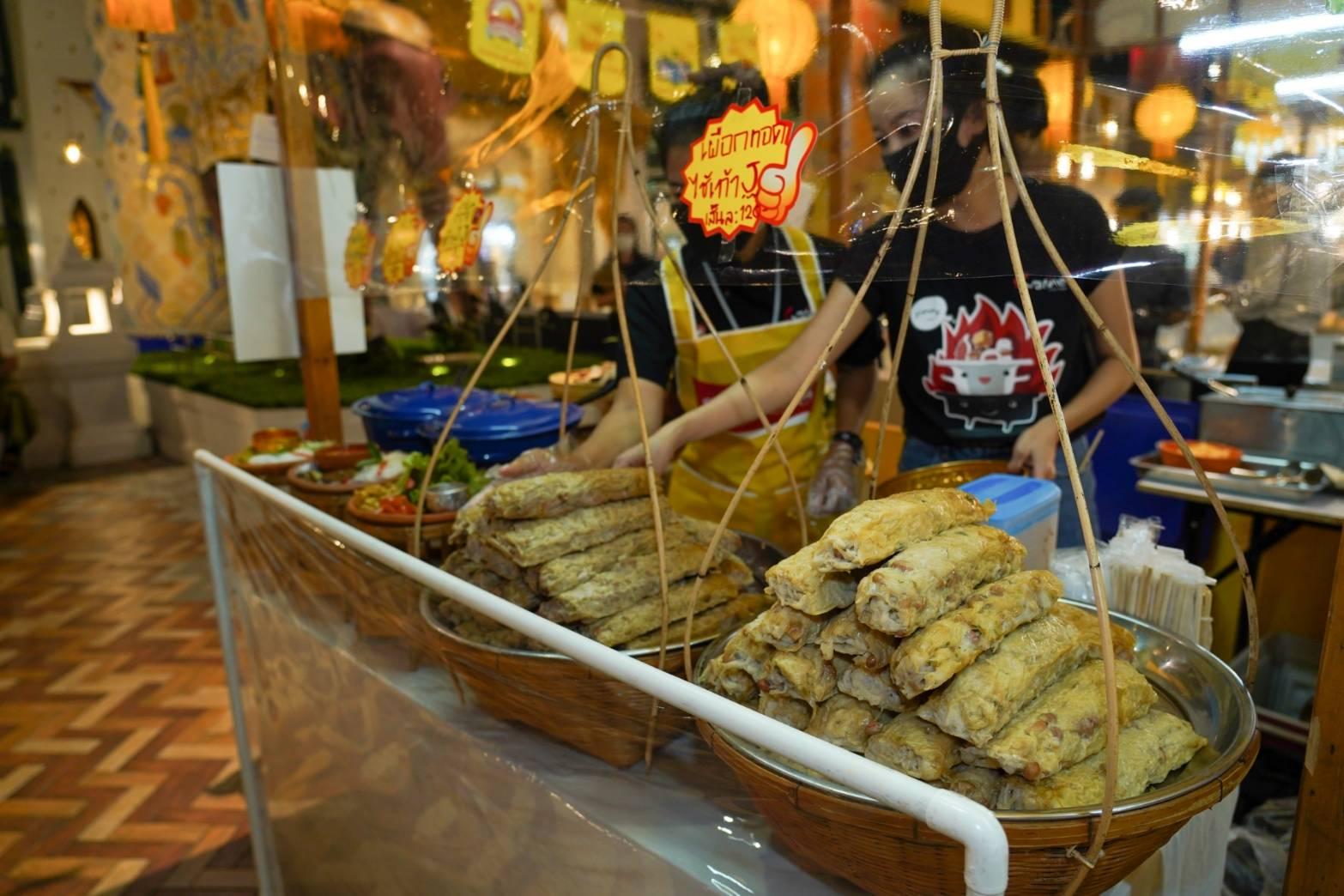 JUMBO Seafood has brought over its healthy Thai-Chinese dishes including slow-cooked tofu in gravy served clay pot, stir-fried rice and stir-fried noodles, wok-fried spinach, stir-fried tofu with mushroom topping, and stir-fried pea sprouts. Diners can expect selected greens and healthy premium shabu sets from Evaime Shabu Shabu. Meanwhile, Sushi Den invites all to experience their vegan gyoza dumplings, seaweed rice set, assorted vegetable tempura and tofu salad. More savory menus are served by staple restaurants: Pang-Pao, Ros'niyom, Lay Lao, S&P, Coffee Beans by Dao, Café Chilli, Greyhound Café,Yuzu Ramen, Tsujiri.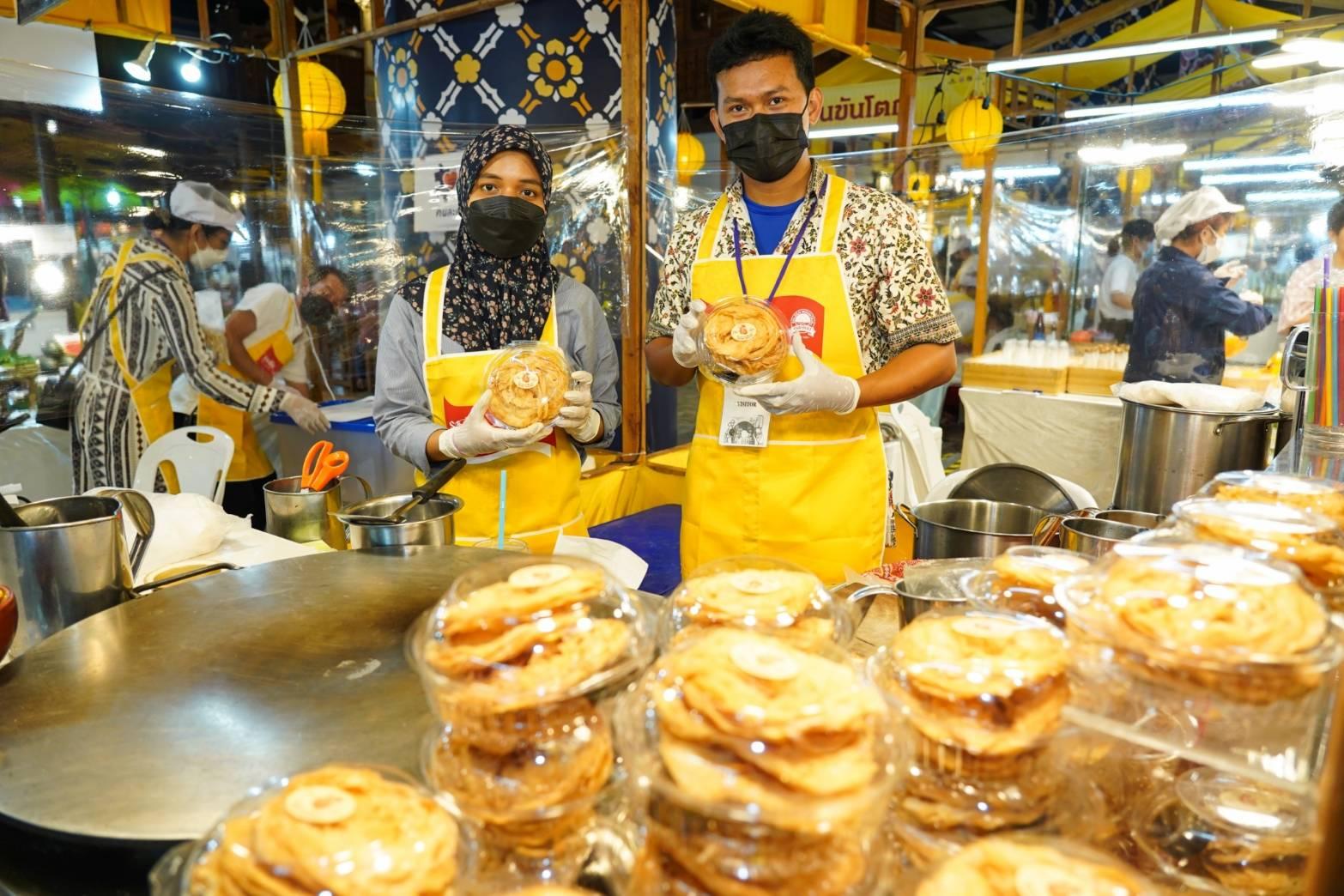 Fire Tiger Bar & Restaurant is set to offer their rice caked topped sprinkled with sugar and sesame, deep-fried moji with burnt sugar topping, deep-fried purple potato balls, taro-infused soy milk tea and taro milk for the sweet tooth. In addition, more desserts and sweet beverages can be expected from Ang Bao who have prepared their signature 'soy milk snow' with vegan jelly in chrysanthemum milk and vegan milk tea; various refreshing soy milk-infused drinks from %Arabica; fruit-based ice cream including 1837 Black Tea Sorbet, Bain De roses Tea, Sakura Tea Sorbet from TWG Tea; and much more from GAGA, Karun Thai Tea, Kamu Kamu, Starbucks, The Alley, Thesis, and Mom & Sis. On top of the eclectic list of restaurants, visitors and eaters alike can indulge in the special promotion from 'ICONSIAM DINE & SMILE' as THB100 Siam Gift Card can be redeemed for every THB800 purchased on food and drink products.
Experience legendary menus in 'The Feast of Merit and Vegetarian Food' at SOOKSIAM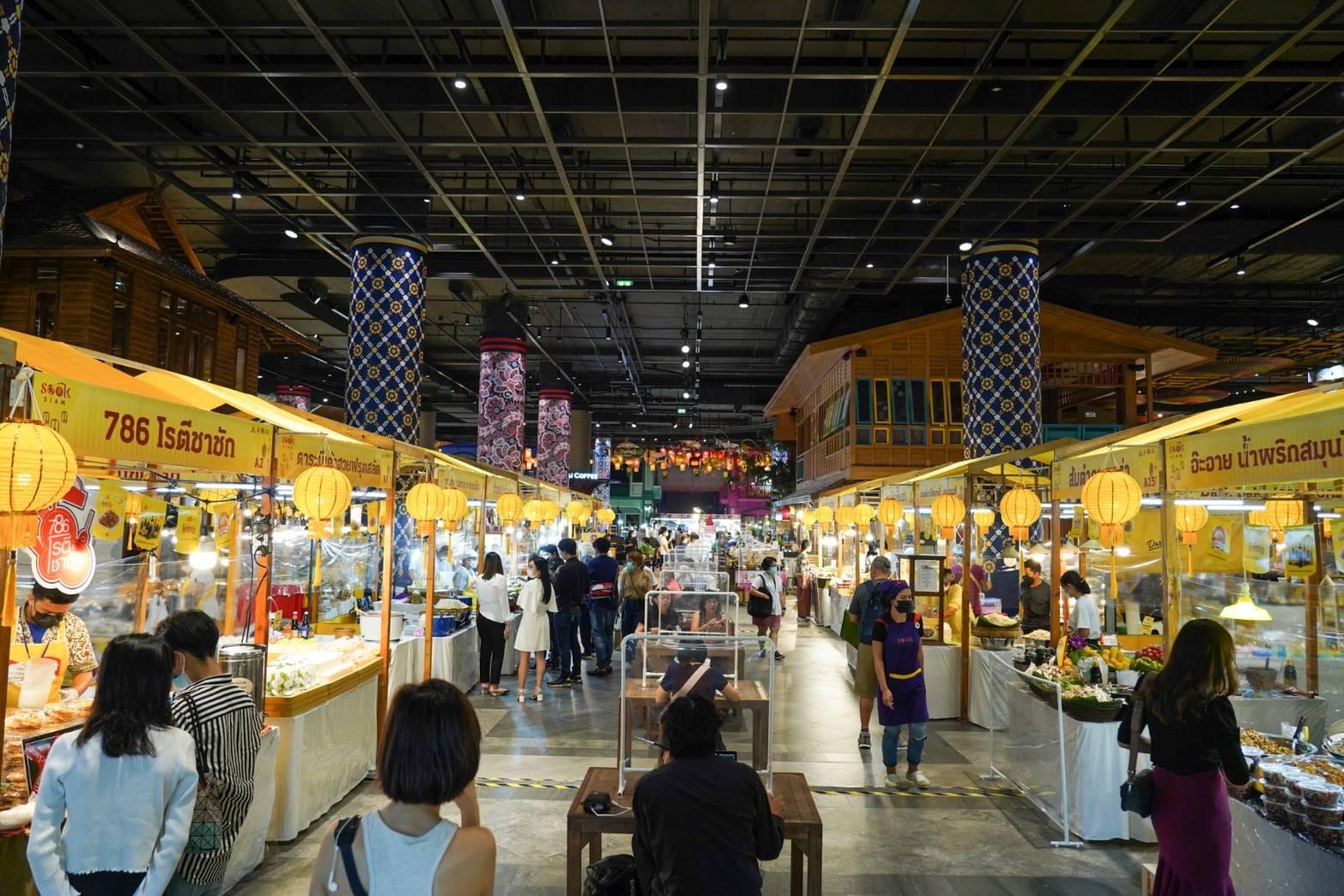 A variety of illustrious menus from all corners of Thailand have been assembled at SOOKSIAM. From the central region, chives cakes, vegan fish maw soup, Pad Thai, and a vegan assortment of deep-fried goods can be found at Krua Pa Cheun; famous steamed buns, signature vegan Tom Yum noodles and Yen Ta Fo noodles from Nakhon Pathom's Mae Luan who is known for their unparalleled noodle recipes and cooking process; and premium organic mushroom products from Pathum Thani's Fresh and Friendly Farm. 
A taste of the North can be experienced, including Khao Soi curry rice noodles whose broth are uniquely and slowly simmered to deliver bold spice-forward flavors, Nam Ngiaw rice noodles, Nam Prik Noom chili paste and vegan pork cracklings from Baan Khan Tok; a list of healthy mushroom products from Lampang's Kru Kan, and much more.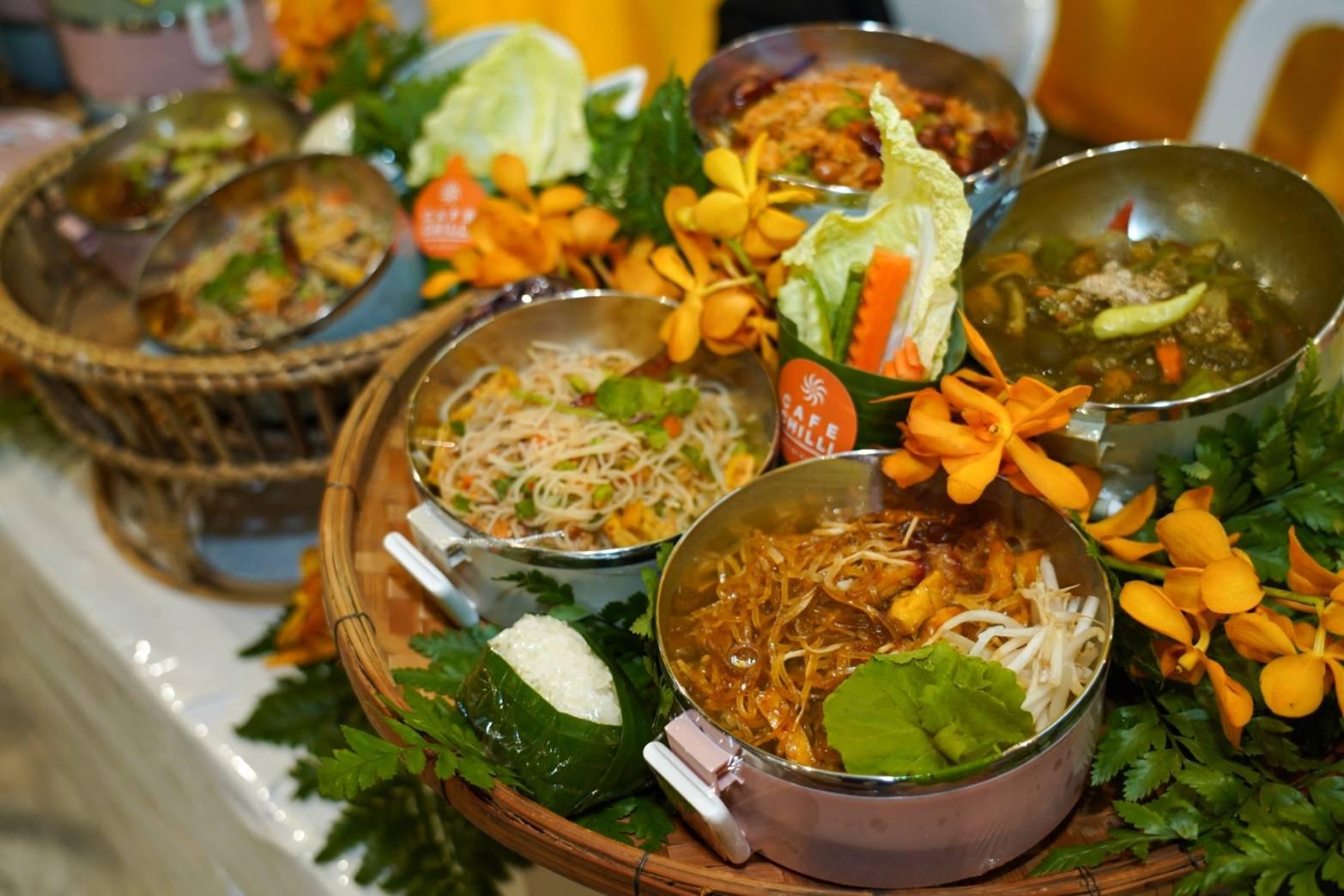 Indulge in the unique Isaan (Thailand's northeastern region) where Khon Kaen's highly touted soy milk from a secret century-old recipe can be discovered. Expect authentic vegan Som Tum, vegan Gaeng Om soup, spicy mushroom Larb and along with other favorites from Isaan.
A variety of desserts and savory menus are brought from the South including Phuket's famous and rare soy bean cakes from Le Lamai alongside Pattani's revered roti and tea.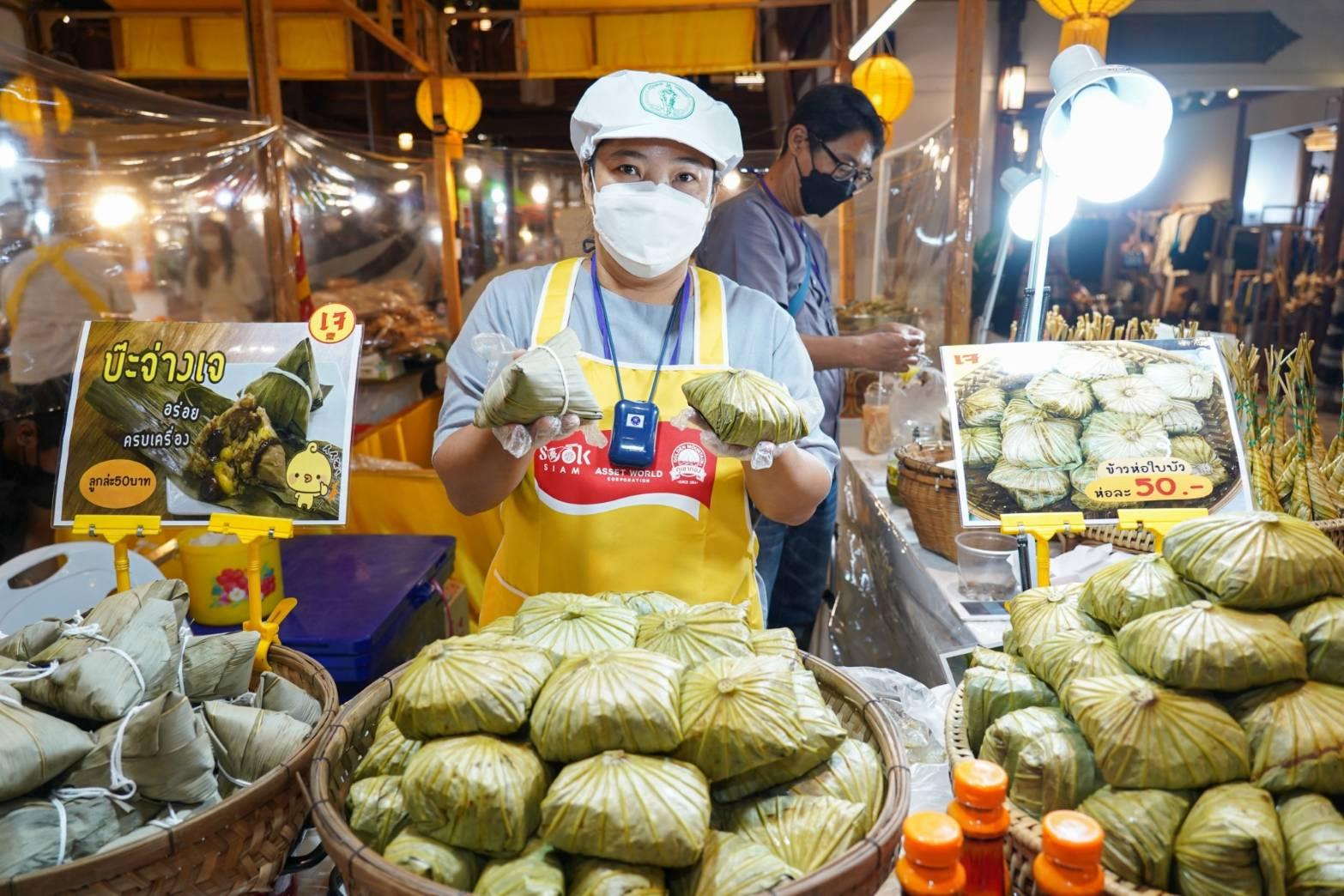 In addition to the local favorites from all regions of Thailand, visitors cannot miss various exclusive recipes catered to the festival at SOOKSIAM such as the rare Hainanese sweet and savory noodles offered by Vises Kaiyang who has preserved its Chinese heritage. Their rice noodles are perfectly cooked before being tossed in sesame and soy bean oil and mixed with sugar, candied fruits and multiple grains such as dates, lotus seeds, peanuts, winter melon, and more.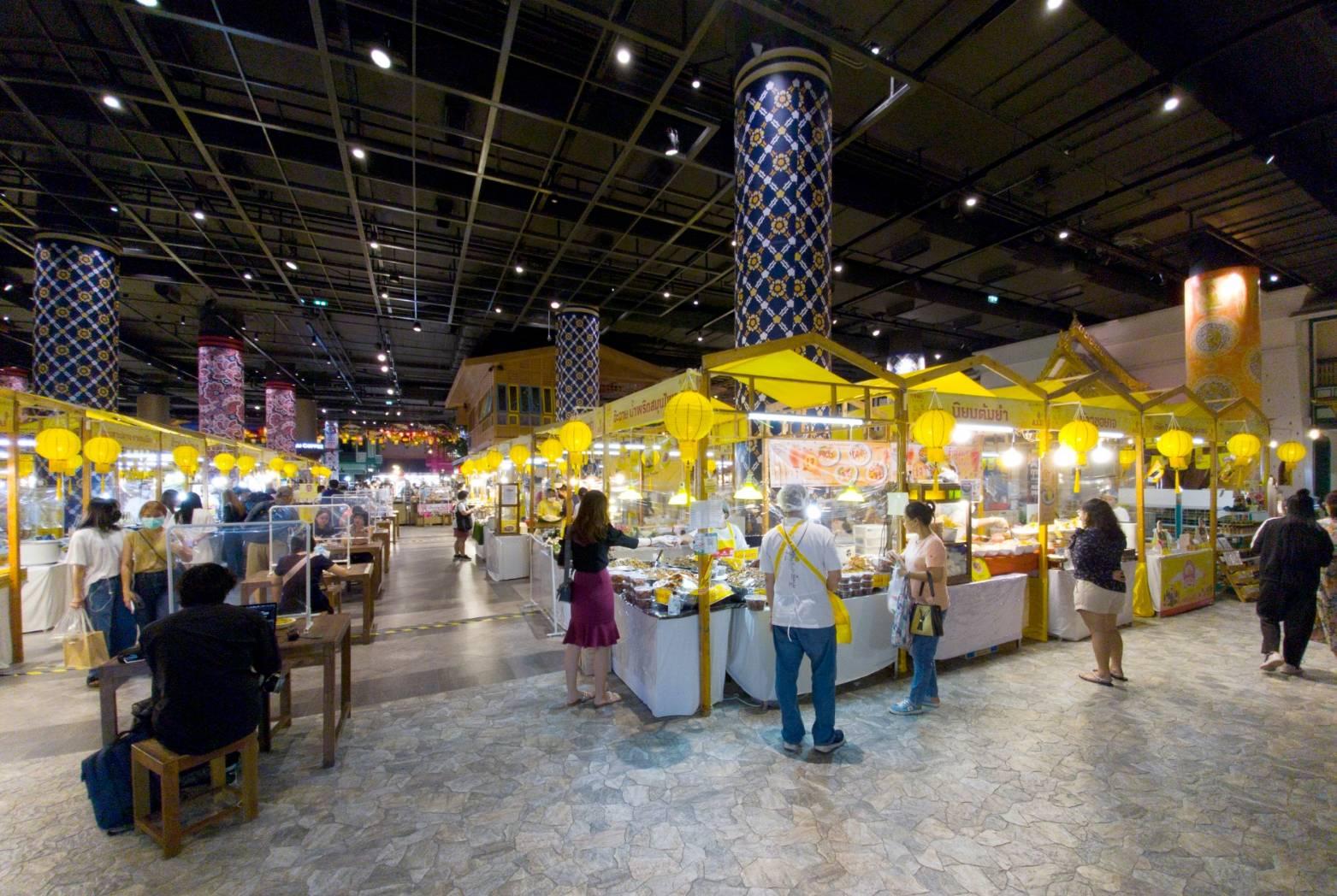 The authentic roti with coconut milk lava, from Pattani, is set to debut at SOOKSIAM where its special component lies in the rich coconut milk lava before being served on top of the pan-fried roti dough. Taste the 8-grain fried rice from Jay Mew which blends riceberry rice with 8 various grains; tricolor boiled rice featuring wholesome ingredients from taro, pumpkin, carrot, tofu and mushroom from Tong Peng; chili paste Miang where each bite is wrapped by betel leaf and contains grilled yellow pepper which has been mashed with vegan ham — and eaten with fresh vegetable; and black bean burger, a signature special from Yes! Vegan with other exclusive menus, only at SOOKSIAM.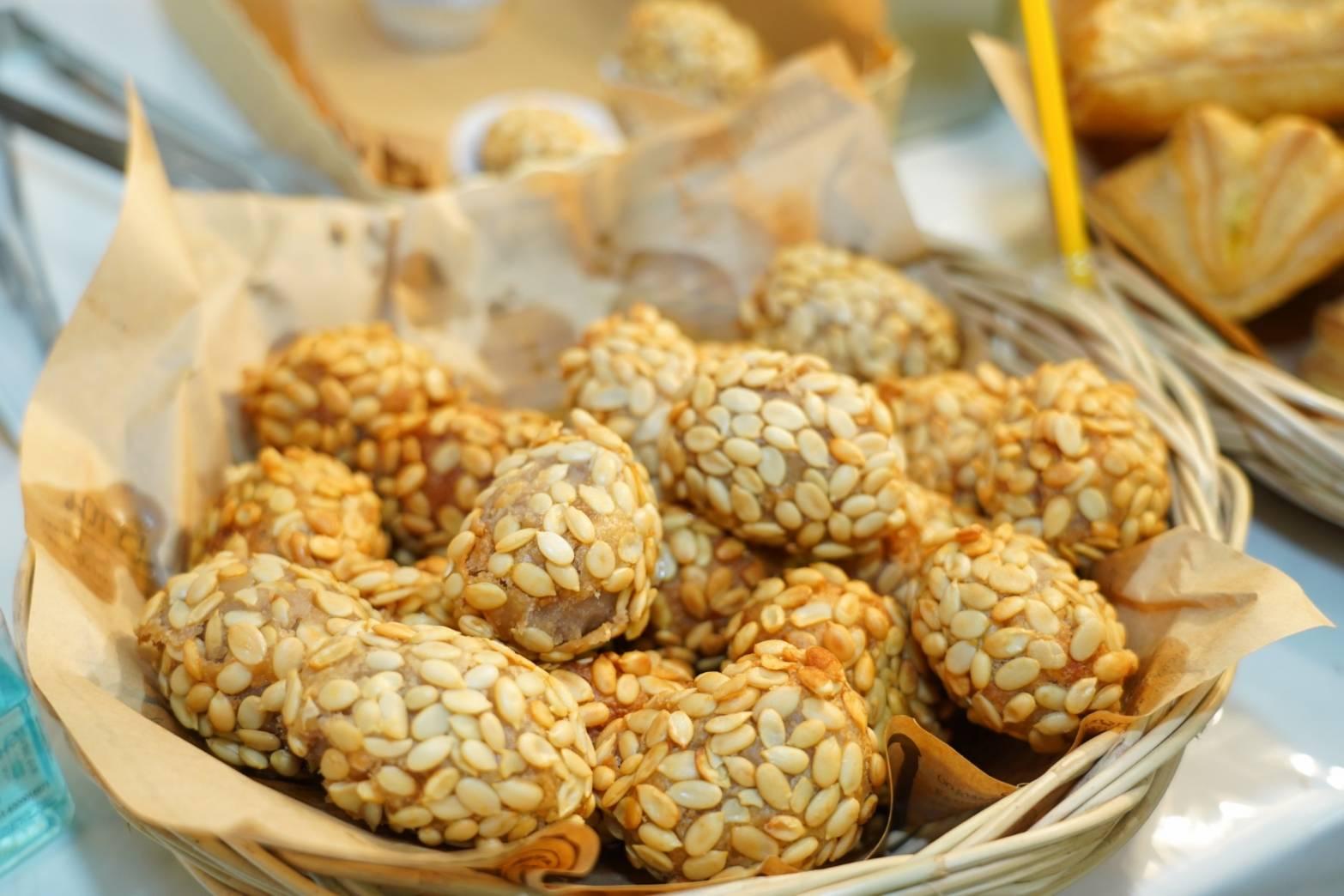 All visitors, shoppers, in-store diners and takeaway customers who have made a minimum purchase of THB250 can receive one item of either Real Thai coconut milk or Golden Mountain seasoning sauce, and receive 1 box of Benecol almond milk upon a minimum purchase of THB300 (upon availability of supplies). 
Celebrate the heritage of Vegetarian festival filled with merits and wholesome food from 5 – 14 October 2021 at ICONSIAM, Charoen Nakhon Road. For more information, call 1338 or visit www.iconsiam.com