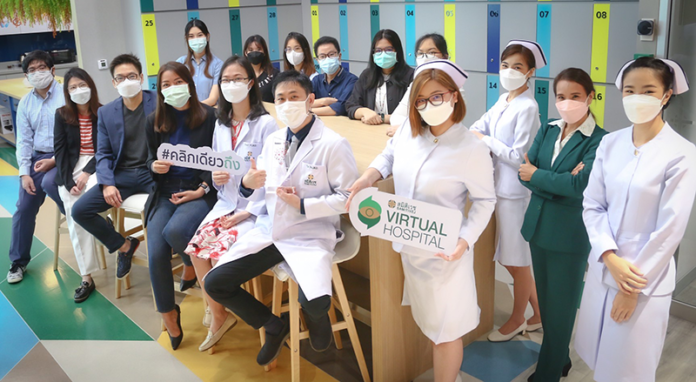 Chairat Panthuraamphorn, M.D., Managing Director and CEO of Samitivej and BNH Hospitals, remarked that, "Samitivej has a vision to innovate continuously in order to respond to the ever-changing situation in the present, especially during the COVID-19 pandemic whereby people are fearful of visiting the hospital but still require seeing their doctors. This has led to the Samitivej Virtual Hospital taking on greater prominence. As such, we have developed its functions and capabilities to reflect those changes."
Samitivej Virtual Hospital offers a comprehensive range of services, including 24-hour access to consult doctors online in real-time. This enables patients to seek advice from our roster of 642 doctors representing 51 fields of specialty. In this way, patients can consult our doctors regarding general health concerns, such as a headache, fever or asthma, as well as more specialized issues, such as dermatological concerns, gastrointestinal issues, psychological problems, office syndrome, or pediatric concerns. Our patients are now also able to make insurance claims for these services as we have agreements in place with 13 leading insurance providers. Moreover, we offer [email protected] services for home blood testing, and medicine delivery through the Samitivej Virtual Hospital's partnership with Save Drug, a pharmacy and health products store operating within the BDMS group. Because Save Drug has branches throughout Thailand, rapid delivery times can be achieved to ensure the utmost convenience to our patients.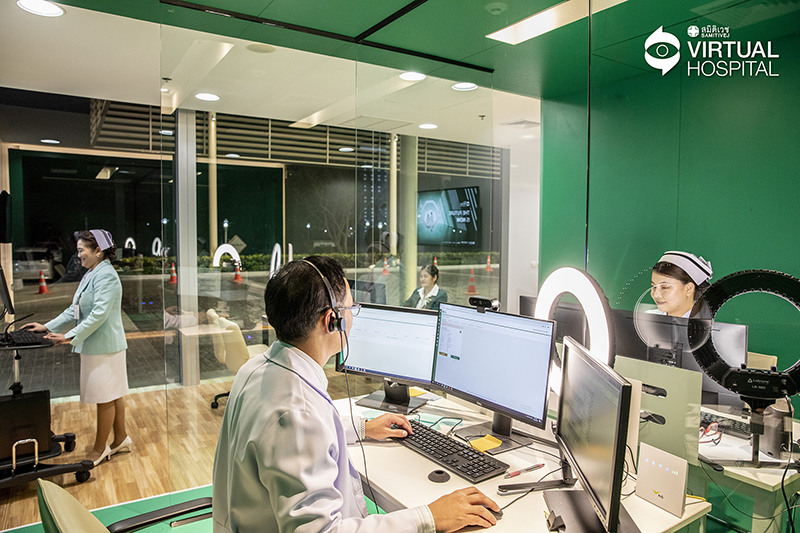 You can quickly and conveniently access our services #AnywhereAnytime through the following channels:
Chairat Panthuraamphorn, M.D., added that, "The COVID-19 pandemic has led to a massive growth in the number of patients, with Samitivej Virtual Hospital statistics showing a 221% increase between August 2020 and August 2021. The most common health concerns brought up in teleconsultations were dermatological, gastrointestinal, and pediatric concerns. However, there has also been a significant upturn in the number of consultations being sought in regard to both adult and childhood mental health, as a result of the transformation of lifestyle habits brought about by the COVID-19 pandemic. Up to 95% of patients have stated their willingness to tell others about this service, showing how telemedicine technologies are set to continue growing in response to the evolving needs of our patients. Samitivej is therefore committed to future developments that will place us at the forefront of this evolution through the adoption of the latest innovations and technologies that will help create value for society and our community and reflect our focus on being an agile organization of value and our vision that 'we do not want anyone to get sick.'"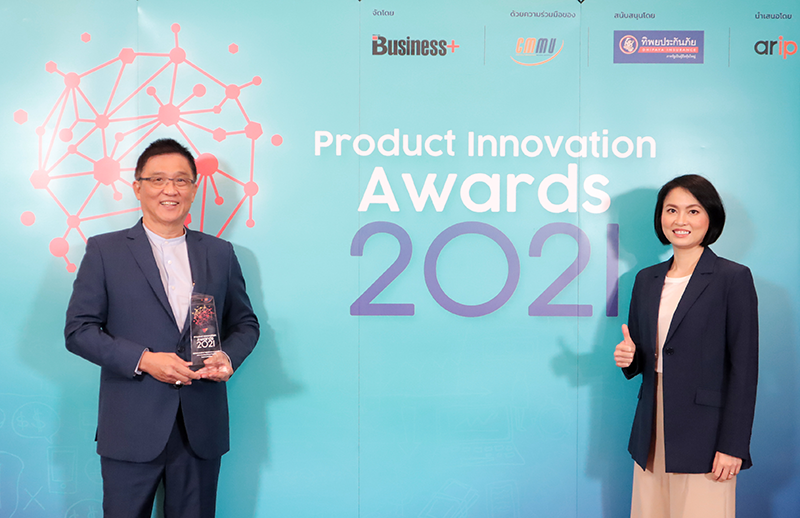 Samitivej Virtual Hospital was launched in March 2019 and has since undergone constant development. We provide a comprehensive range of healthcare services capable of improving the lives of our patients with utmost speed and convenience. This focus on innovation has seen Samitivej Virtual Hospital recognized at home and abroad, recently receiving the following 4 awards:
Prime Minister's Export Award 2021: Best Service Enterprise Award (Health & Wellness) for outstanding healthcare services offered through Samitivej Virtual Hospital, Samitivej Plus App and Precision Medicine.
Product Innovation Awards 2021: For outstanding Samitivej Virtual Hospital healthcare services.
GlobalHealth Asia – Pacific Awards 2021: Smart Hospital of the Year in the Asia-Pacific region.
Thailand Digital Excellence Awards 2020: Thai Digital Champion for Business Innovation.
For more information please contact 0-2022-2222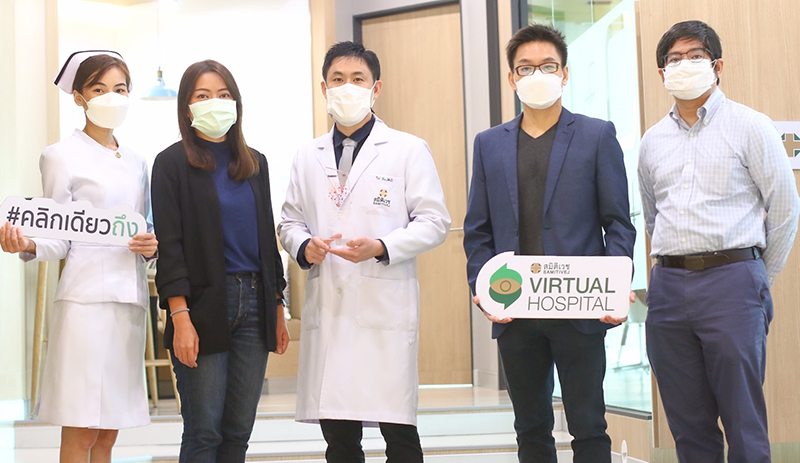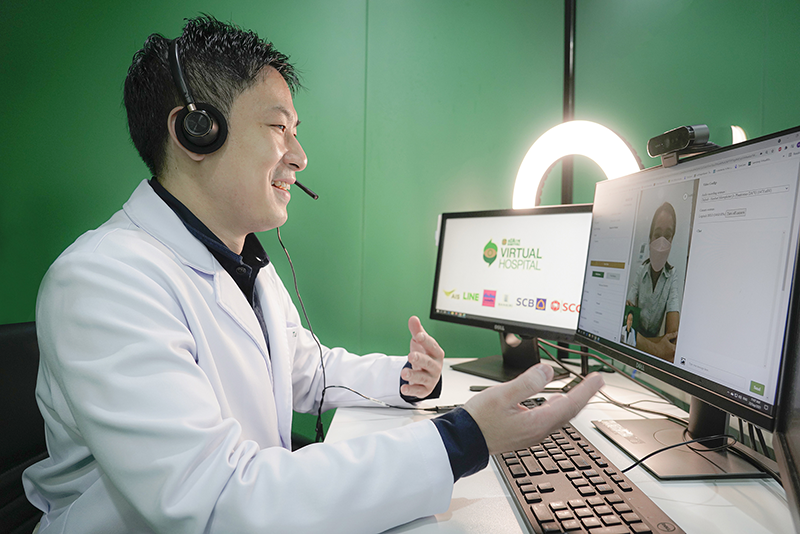 About Samitivej Hospitals
Samitivej Hospitals started operation on June 4, 1979. Our hospitals are among the 48 members of Bangkok Dusit Medical Services Public Company Limited, which operates leading hospitals in Thailand and South East Asia. We offer healthcare services certified to meet both local standards and standards set forth by Joint Commission International (JCI) from America. There are currently eight member hospitals—Samitivej Sukhumvit Hospital, Samitivej Japanese Hospital, Samitivej Srinakarin Hospital, Samitivej Children's Hospital, Samitivej Chinatown Hospital, Samitivej Thonburi Hospital, Samitivej Sriracha Hospital, and Samitivej Chonburi Hospital.
For more information, please contact Sasikan Lertsittichai, Brand Communication Manager at [email protected] or Tel 020-222-443.