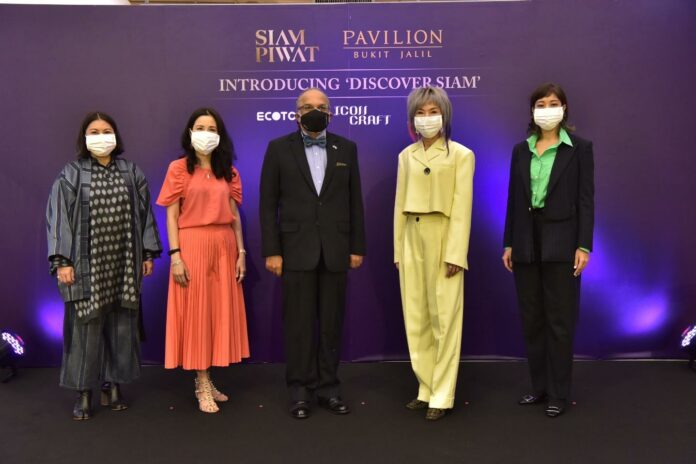 A milestone in the history of Asia's retail industry is reached as two retail giants join hands as business partners.
The historic partnership reinforces Siam Piwat's vision to launch Thailand further onto the world stage and take Thai entrepreneurs to showcase creative crafts and products while expanding to other international platforms.
ICONCRAFT, Absolute Siam and Ecotopia, three Thai brands popular among foreigners, will establish their first overseas presence.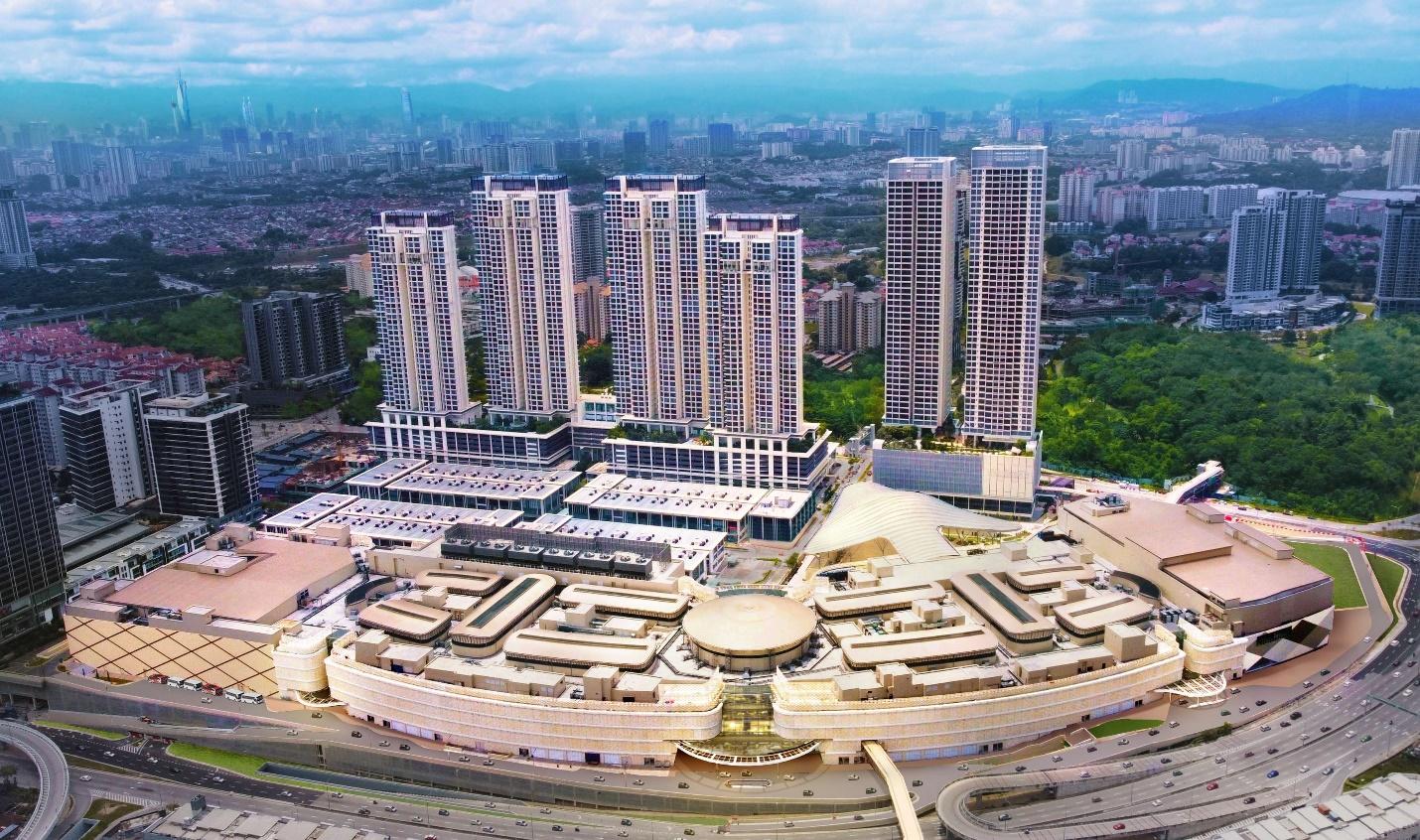 Bangkok (7 October 2021) – Siam Piwat Co., Ltd., the owner and operator of prestigious world–renowned retail developments, such as Siam Paragon, Siam Center, Siam Discovery, and a joint venture partner of ICONSIAM and Siam Premium Outlets, is launching Thailand further onto the world stage and bolstering confidence among partners as well as all sectors involved by announcing its partnership with Pavilion Group, a leading developer, investor, and operator of shopping centers in Malaysia. In this collaboration, Siam Piwat will debut its own curated Thai brands to showcase  the height of creative Thainess at Pavilion Bukit Jalil, which is set to become the largest fully integrated regional lifestyle mall in the Southern Corridor of Kuala Lumpur, Malaysia, as part of its plan to expand to various platforms globally.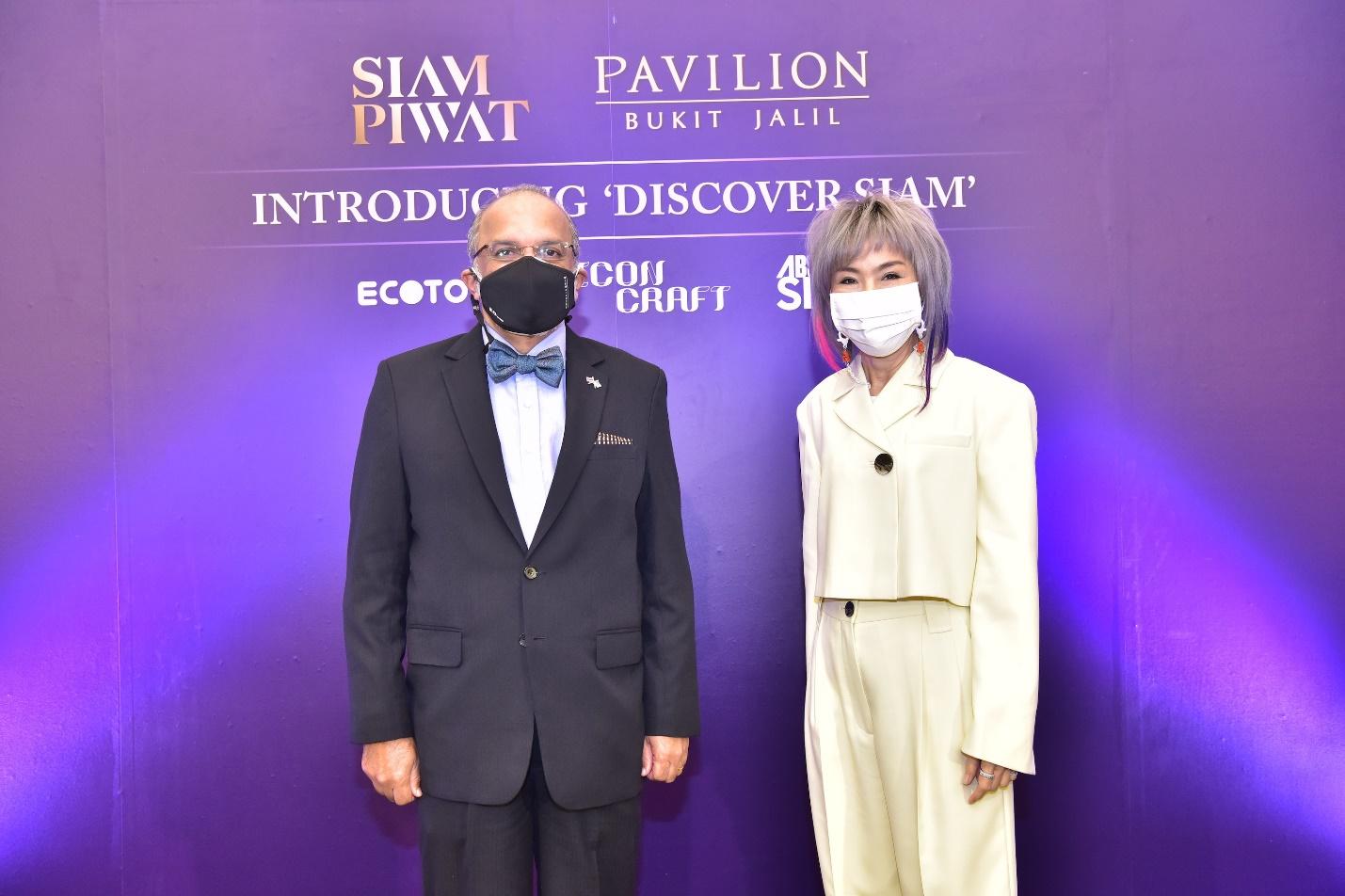 Ms. Usara Yongpiyakul, Chief Executive Officer – Retail Business Group, Siam Piwat Co., Ltd. remarked on this collaboration: "One of Siam Piwat's primary policies is to build awareness of Thai brands on the global stage as well as to transform 'local heroes' into 'global heroes' and expand their business internationally as COVID–19 has hindered travel to Thailand. Therefore, this collaboration will not only open up additional sales channels for SMEs to help them expand beyond online or e–commerce platforms but will also help drive the Thai economy. As part of this expansion, we have joined hands with a strong partner like Pavilion Group, a veteran large–mall operator and developer. We have selected Pavilion Bukit Jalil to debut our first brick–and–mortar stores in Malaysia for three carefully selected Thai brands in a way that will captivate and resonate with both Malaysian and international visitors. Pavilion Group is one of Siam Piwat's Global Privilege Partners, and we have been collaborating to offer exclusive privileges to our customers. This new partnership to introduce Thai products to an overseas market will make Siam Piwat's another significant stride towards building a solid network with powerful business leaders.
For more than 10 years that Siam Piwat has been working in collaboration with many government agencies, such as the SUPPORT Arts and Crafts International Center of Thailand (SACICT) and the Creative Economy Agency (CEA), to incubate entrepreneurs, we enhance their products by partnering them with experts and offering assistance with product design and packaging design. We also teach them how to use data management systems to manage their business, create an e-platform, and raise sponsorship. Moreover, we share knowledge with them on managing their finance, finding new sales channels, and gaining publicity. All of these initiatives have not only enhanced their ability to generate income but also empowered them, filling them with a sense of pride and giving them more exposure and international business opportunities."
Siam Piwat's three Thai brands, namely Ecotopia, ICONCRAFT, and Absolute Siam, are massively popular among foreign tourists thanks to the unique identity and creativity of their products. Developed by Siam Piwat, Ecotopia, ICONCRAFT, and Absolute Siam seek to showcase   the height of Thai craftsmanship ranging from innovative, contemporary crafts to  products by Thai craftsmen, SMEs across the country, designers ,and the ingenuity of young eco co– creators. The products under these three brands all deliver the experience of creative Thainess and distinct appeal to international shoppers.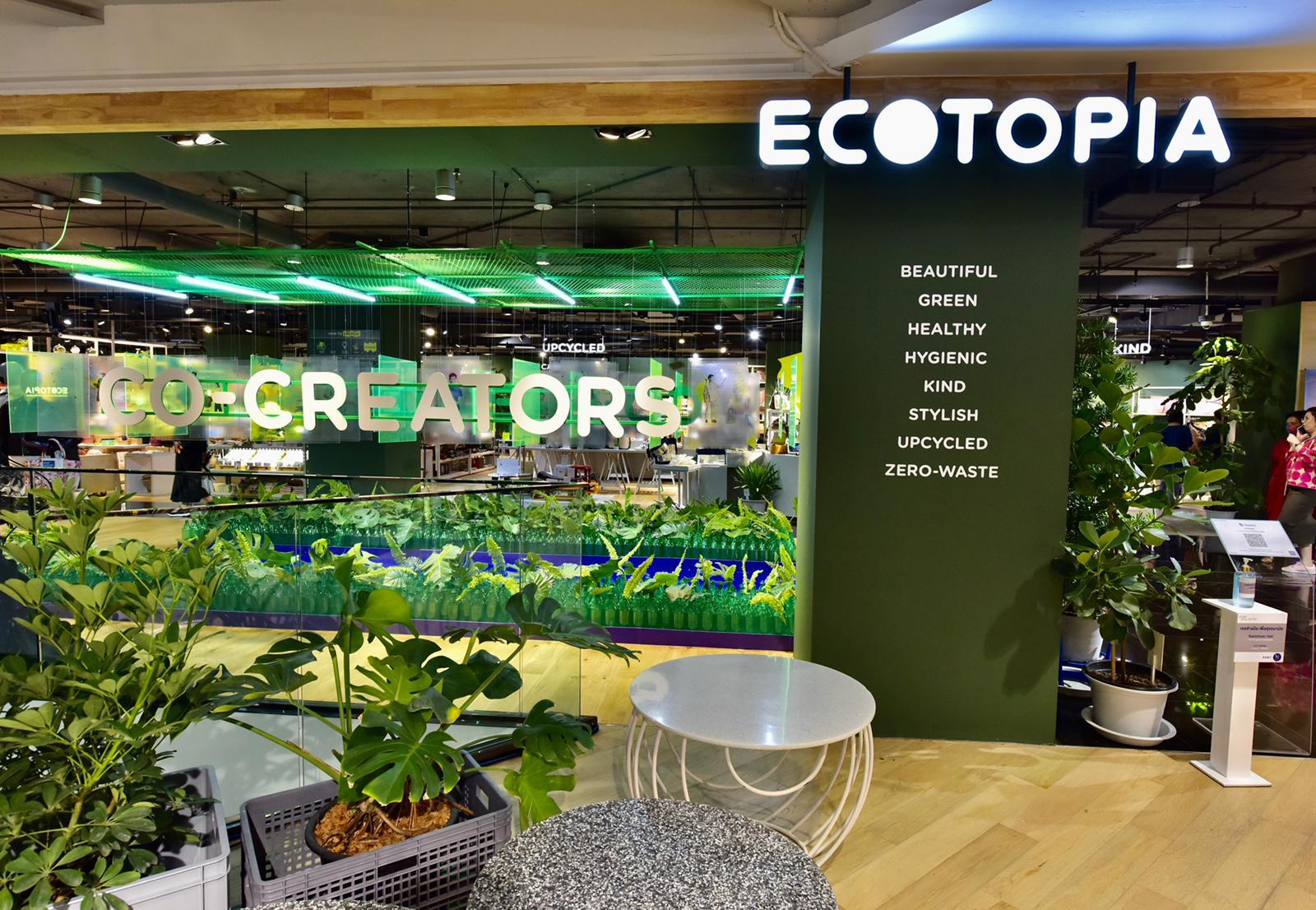 Ecotopia: Ecotopia is an eco–conscious community of like–minded people who believe in 'Together, We Co–Create a Better World'. that is approachable and practical for all walks of life.It reflects Siam Piwat's Co–Creation' business model to create shared value, which is the company core vision of all of its retail developments. Together with 12 eco–creators, Ecotopia presents a new and amicable eco–centric experience.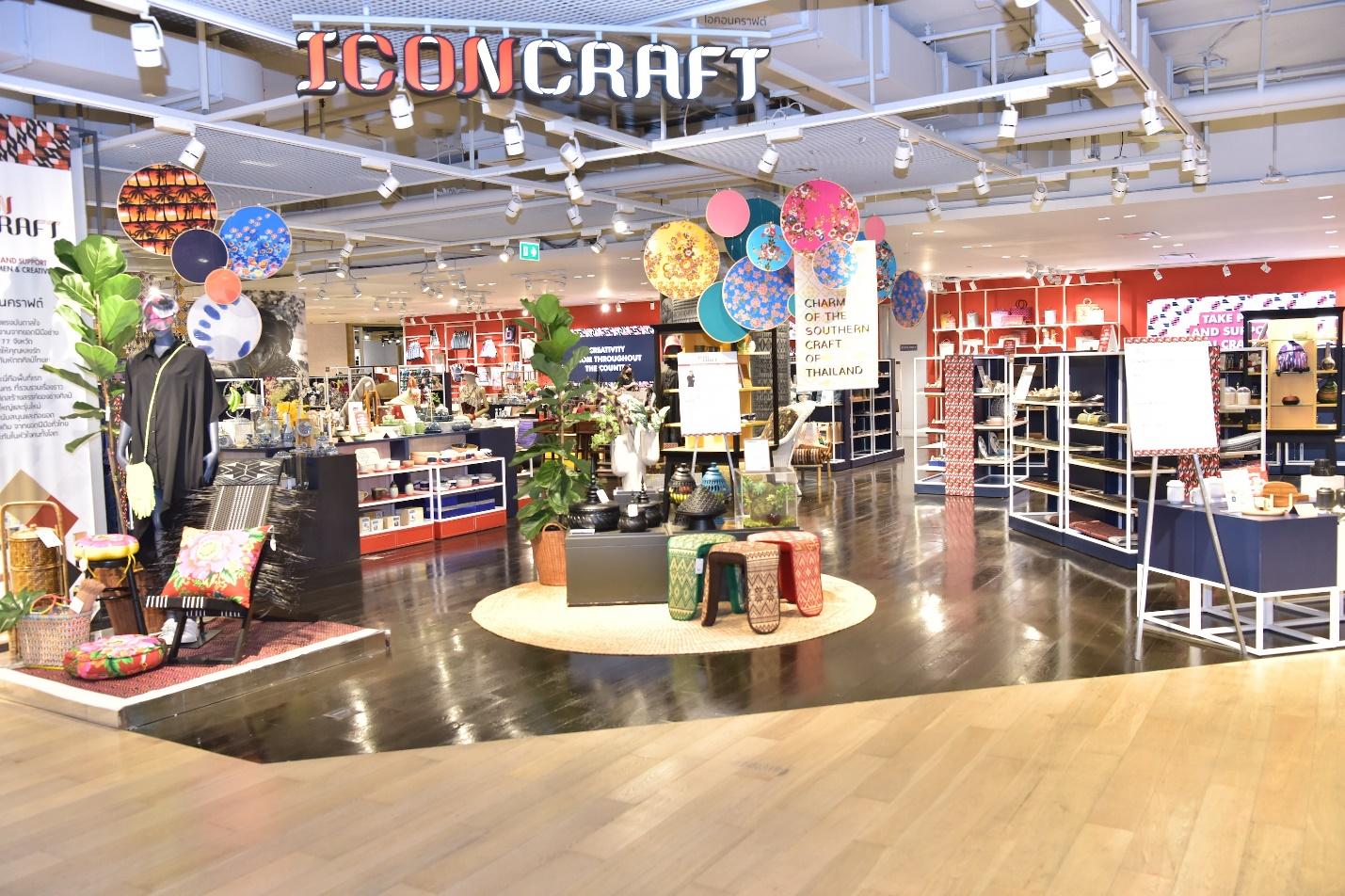 ICONCRAFT: Siam Piwat launched ICONCRAFT as a hub of inspiration to showcase the height of Thai craftsmanship first domestically then to the world. ICONCRAFT celebrates local wisdom in a new perspective while presenting it through Thai craftworks. Above all, ICONCRAFT is the opened door for over 800 craftsmen, designers, and local communities across Thailand, forging paths for them towards modern trade. Efforts include educating, create branding, marketing, and providing financial advices in order to be the retail ecosystem that truly creates sustainable success and gives mutual benefits for all involved. The product categories are wide and interesting, namely jewelry, souvenirs, home decors, unique art and craft, lifestyle and everyday artifacts, scents and aroma, and food and snacks.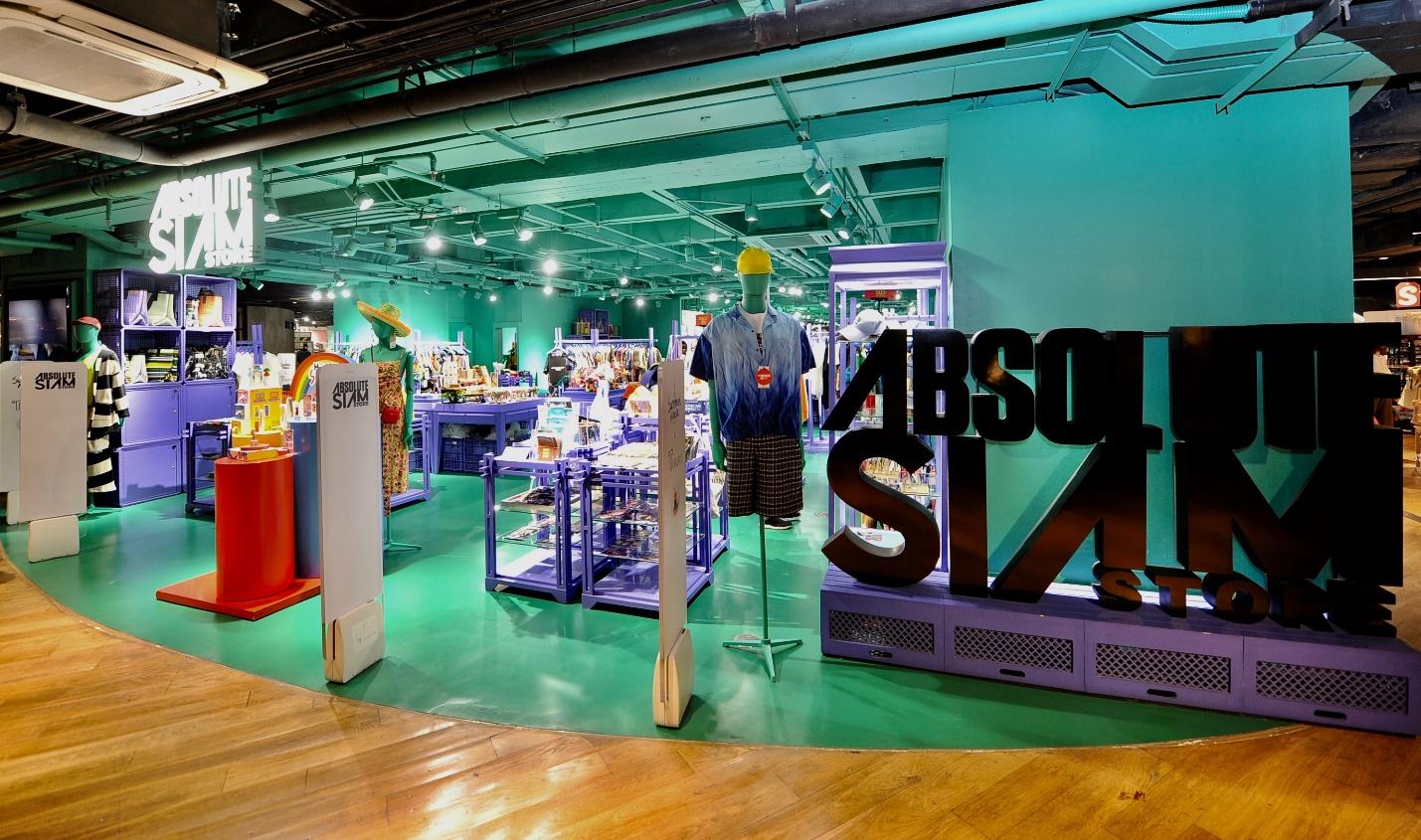 Absolute Siam: A trendsetting multi–brands concept store that features a mix of leading fashion and lifestyle brands under one roof. Many first ever and distinctive collaborations by leading and upcoming Thai designers producing exclusive collections. A space that houses over 60 fashion, art, tech, and lifestyle brands, offerings one–of–kind innovative and bold products and set new trends and services in Absolute Siam's style.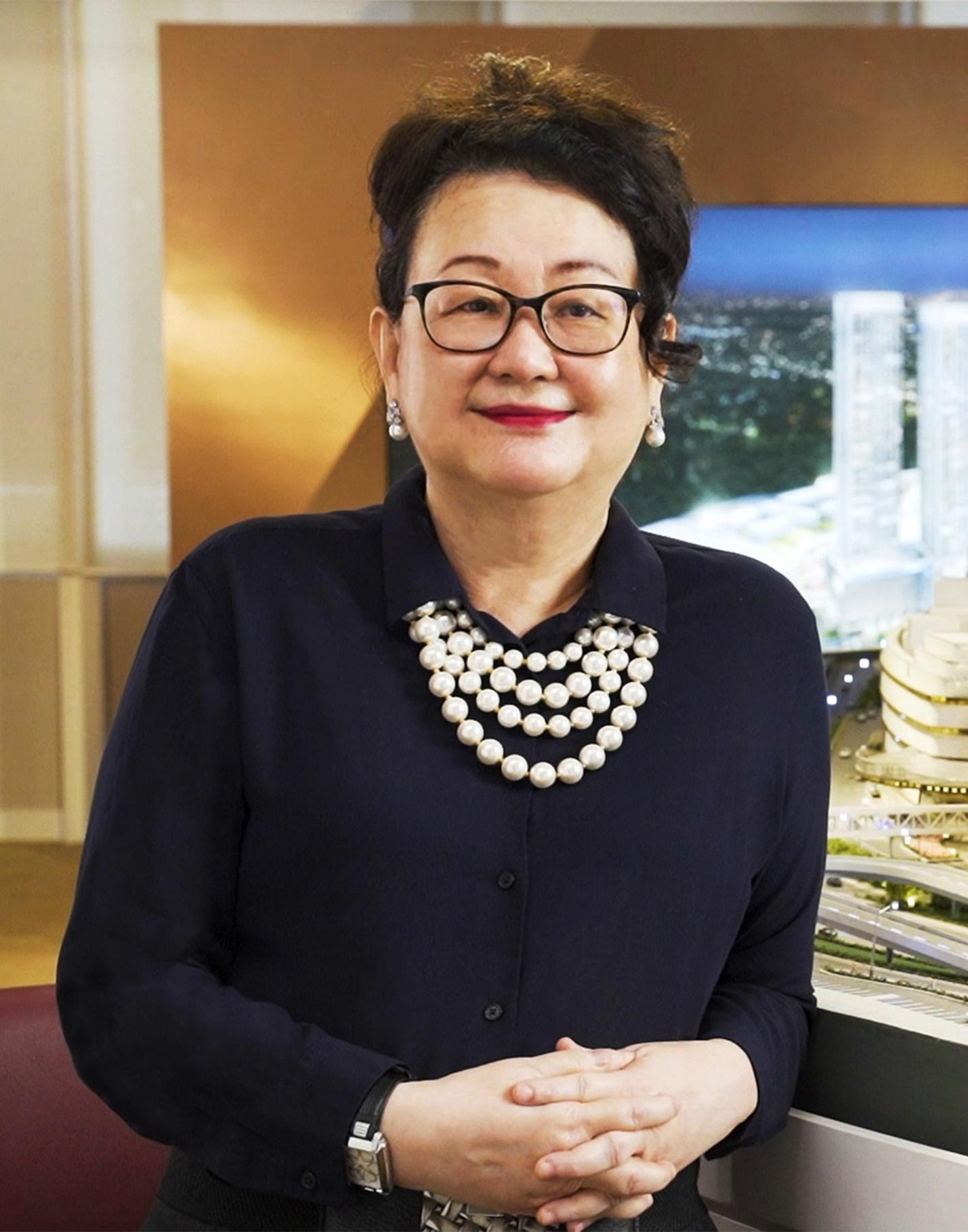 "Thailand has just as rich and unique a culture as any other country. This uniqueness and richness is shaped by extraordinary creativity and conveyed through a wide range of exquisite artworks and design products that have proven to appeal to people across the globe. We recognize the value and delicate magnificence of Thai culture and the creativity of Thai artisans, designers, and creators. We are proud to have Siam Piwat's presence exclusively in Pavilion Bukit Jalil as they continue to expand abroad. These new stores will provide Malaysians and international visitors the chance to experience a hint of Thai culture without leaving KL," said Dato' Joyce Yap, Chief Executive Officer of Retail for Kuala Lumpur Pavilion Sdn Bhd, the Retail Planner of Pavilion Bukit Jalil
"Malaysia and Thailand have very close ties and share not only borders but also various cultural similarities. We believe that this collaboration is just the beginning and will lead to even greater things, such as joint efforts to boost the region's economy and initiatives to showcase and nurture the uniqueness and magnificence of ASEAN nations," concluded Usara.
Siam Piwat has continued to launch Thailand further onto the world stage and support SMEs by curating a selection of products across various categories that have proven popular among foreigners from its affiliated stores and joining forces with various retail partners overseas to have them featured on high–potential international platforms for sale both online and offline in Asian countries with high purchasing power and economic growth rates, such as China, Malaysia, Vietnam, among others.