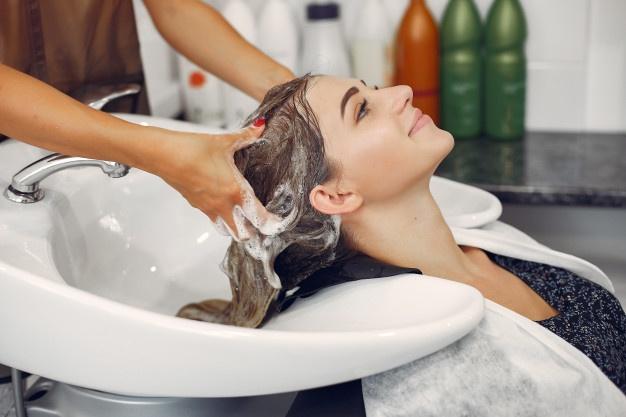 Many people have long been awaiting the opportunity to get their hair cut or treated at a salon after the extended lockdowns caused by Covid-19. The excitement of going to the salon in person, getting a scalp massage and shampoo, being pampered, and knowing you've got professionally styled hair in the exact look that you've been wanting is a great feeling. 
And one of the top places in Bangkok to seek expert hair styling and hair cutting services is in Chidlom. Centrally located and renowned for high-class beauty services, hair salons in Chidlom are highly regarded for their expert services and great reviews. But there is an overwhelming amount of choice, so this article will give you tips on how to select the best hair salon in Chidlom. 
Convenient Location
One of the best traits of a great Chidlom hair salon is an excellent location. Chidlom is a busy area full of interesting shopping locations and quaint restaurants that can make for a very exciting day out on the town. Some of the best hair salons in this area are located near or inside the shopping complexes, allowing you to easily get your shopping done as well as your hair. 
Great Service
In addition to looking for a hair salon in Chidlom that is conveniently located, it is essential to find a salon that offers great service. This refers to expert level hair cutting services, but also excellent customer services. Whenever you visit a salon, you want to feel that you are respected, pampered and treated with esteem by the stylists, so that you can truly relax and feel fully refreshed after your salon visit. 
Special Style Options
A final consideration you should make for any hair salon in Chidlom that you'd like to visit is the type of services they offer. Are you interested in a simple cut, a complex styling service, or coloring services? You should always take a look at what the salon offers and specializes in so that you know you can get exactly what you want and you know that it will be done with a high level of professionalism and expertise. If a salon can't offer you the exact look that you're interested in, then it would be better to consider other salon options.
The Best Hair Salons in Chidlom
Whatever kind of hairstyle or cut you are looking for, there is a hair salon in Chidlom that can cater to your needs. When you are considering all the different options for hair styling services in this area, you should carefully consider the salon's location, customer services, and special style options. Finding a salon that meets all your needs in these three areas ensures that you will have a great salon experience and leave feeling extremely satisfied with your service.