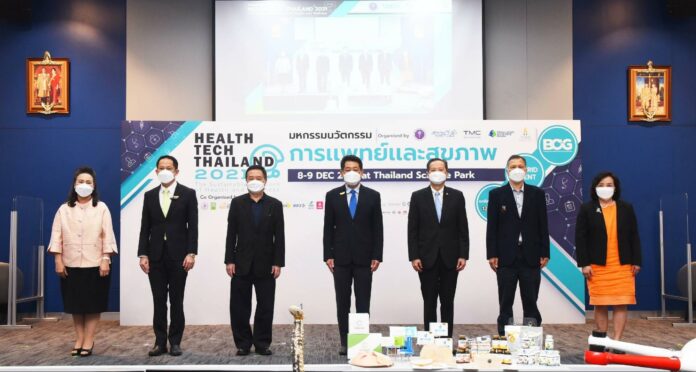 on December 8-9 With 100s of "BCG Health Tech" innovations in Hybrid Event amidst Thailand Science Park
November 17, 2021—At the press room of MHESI, 1st floor of King Mongkut Building :  Ministry of Higher Education, Science, Research and Innovation (MHESI) in association with Thailand Science Park, National Science and Technology Development Agency (NSTDA) and other associated organizations will lead a press conference on a special upcoming event of "BCG Health Tech Thailand 2021", which is scheduled to take place on this 8-9 of December, in Thailand Science Park, KhlongLuang district, PathumThani province. The event will be operated as Hybrid Event, which provides people with an opportunity to access either onsite or online via 3D technology on www. Healthtech-thailand.com.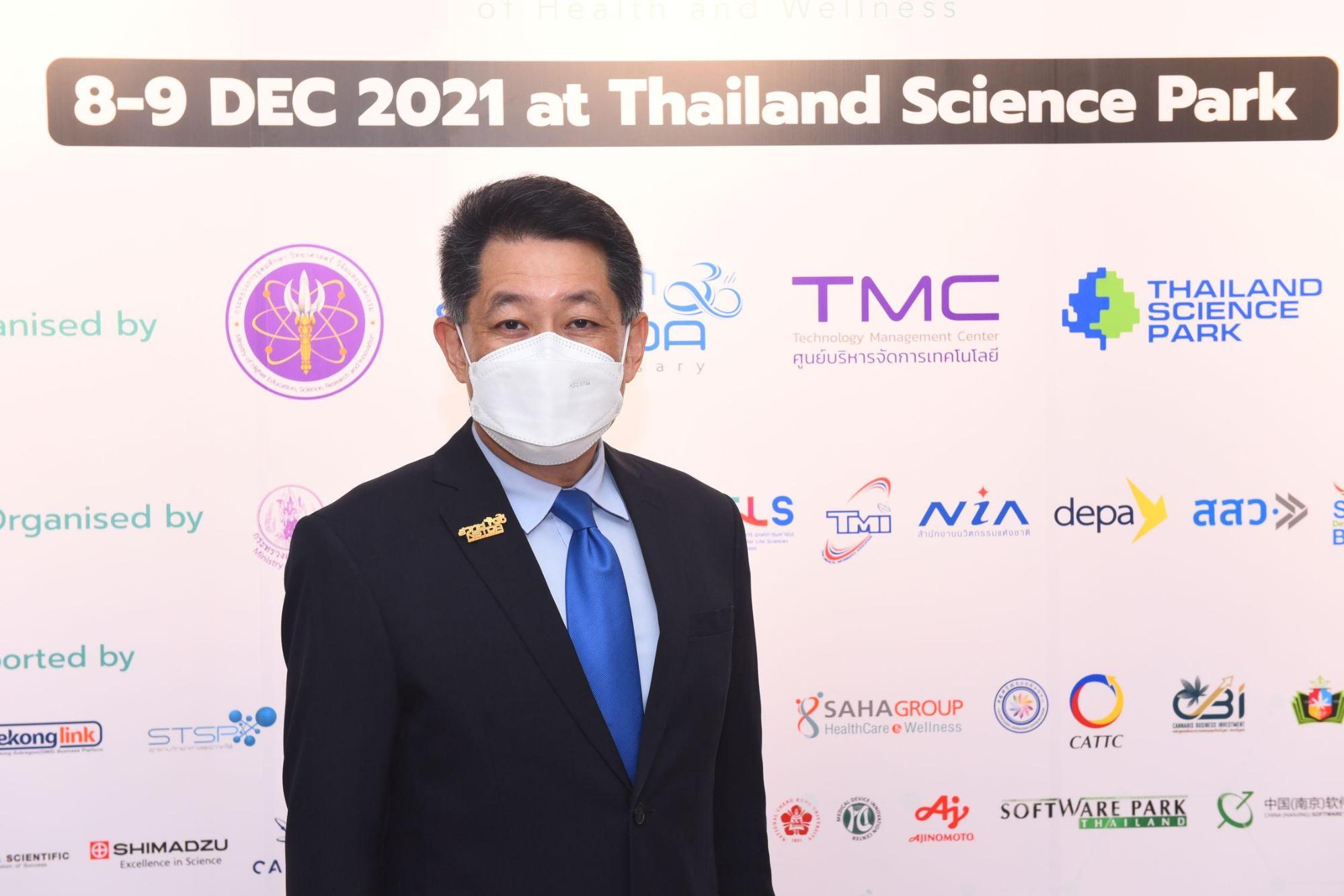 Dr. Narong Sirilertworakul, the president of NSTDA together with the NSTDA researchers, Mr. Adisorn Apasuthirat, Vice Chairman of Medical and Health Device Manufactures Industry Club, Mr. Pichit Viwatrujirapong, Vice Chairman and Chief Executive Officer of Netbay Public Co.,Ltd will be on this occasion, in order to state the importance of the new project which is to promote the latest medical innovations, according to Thailand model of economy in promoting BCG economy. 
By the year 2027, Thailand intends to be a medical hub in South East Asia, therefore the government plans to encourage inbound investment on medical industry as well as to reduce the importation. It is expected that "BCG Health Tech Thailand 2021" will become a channel for the national and international investors, health and medical entrepreneurs to experience hundreds of medical innovations.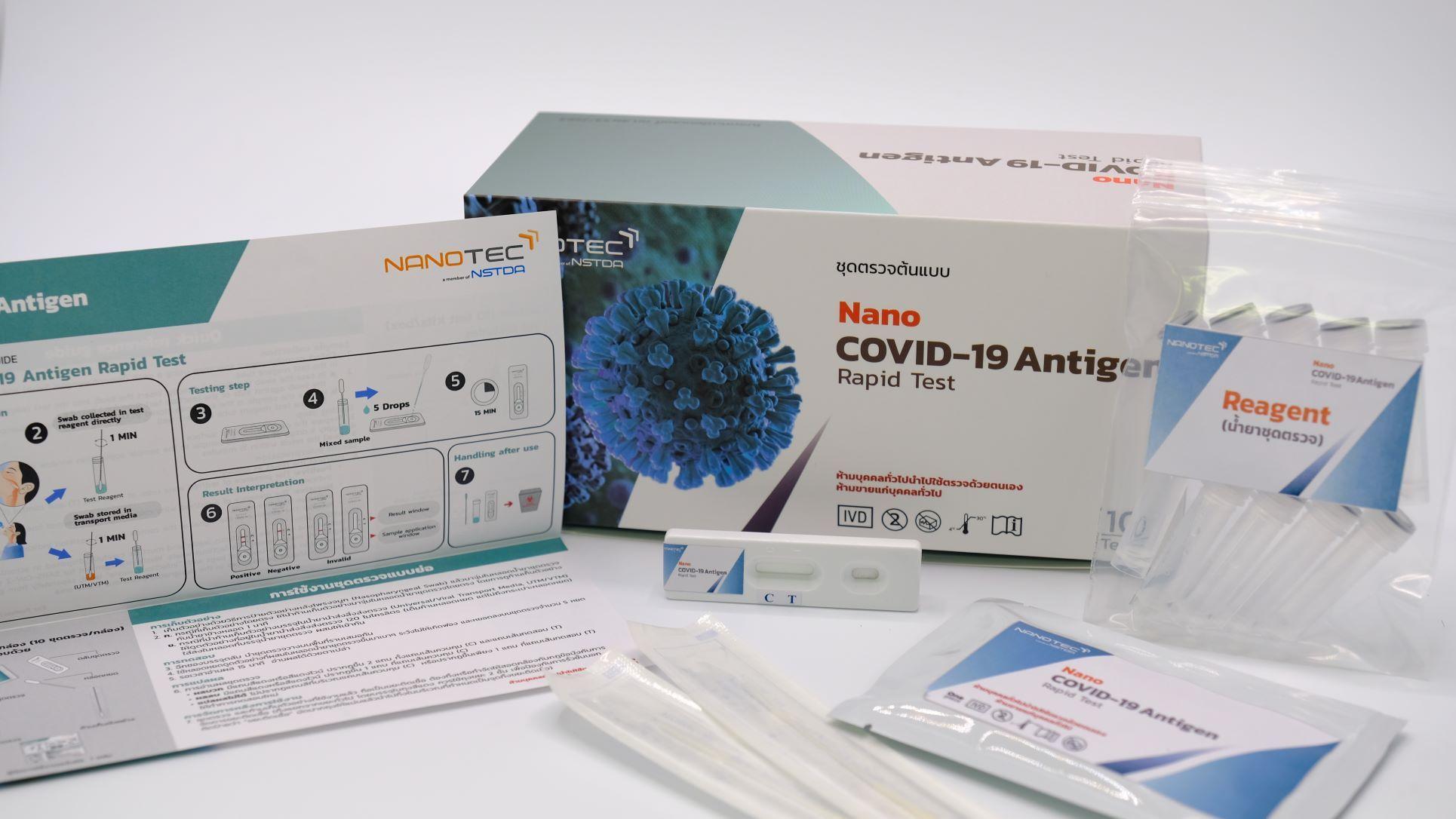 Dr. Narong Sirilertworakul, the president of NSTDA says that after Thailand reopened to visitors on November 1, the economy of the country is now approaching to the "New Normal" way of life. To Resonate with the BCG Economy model, Thailand Science Park (Thailand's first private research center, working in subordinating to the MHESI) together with Thailand Convention and Exhibition Bureau (TCEB), Thailand Center of Excellence for Life Sciences (TCELS), Thai Medical Informatics Association (TMI) and other 50s associated agencies in Thailand and from other countries will cooperate in organizing "BCG Health Tech Thailand 2021" on December 8-9, in Thailand Science Park.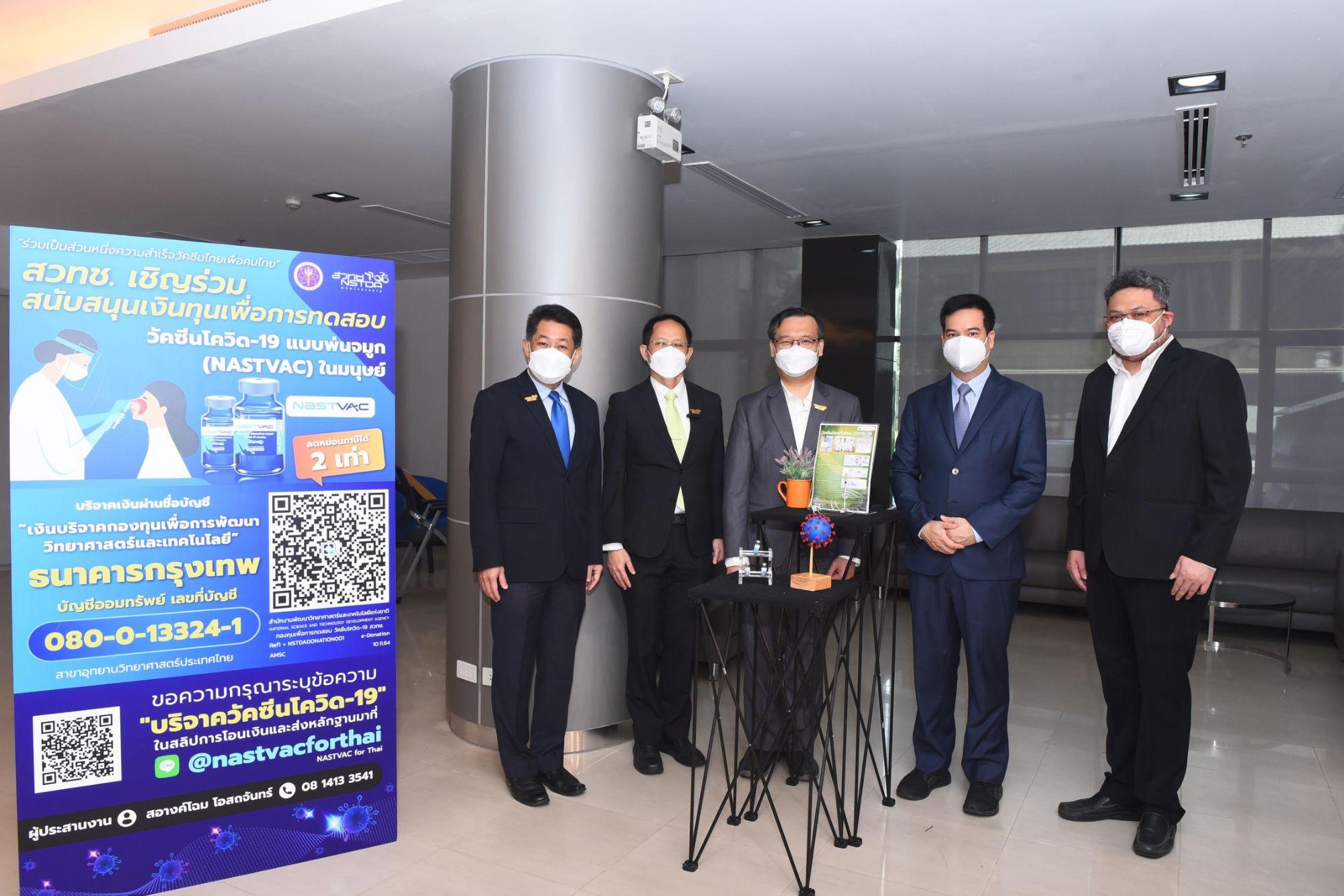 The event will become the first health and medical event in Thailand that greets all the national and international investors, ranging from the world's major tech companies and world's leading medical agencies from 5 countries, including Republic of China (Taiwan) and Hong Kong Special Administrative Region, such as Mekonglink Co., Ltd., South Korea, Jiangsu Longhui Intelligent Technology Co., Ltd., China, National Cheng Kung University, Taiwan. Besides, there will be a showcase of medical innovations from UK, Japan, Hong Kong and Singapore, plus more than 100 innovations from Thai and NSTDA's researchers. There will be a counsel service for entrepreneurs, medical and health products for sales and medical workshops for people in general.
Moreover, starting from December 8, some activities and online trading will continue for 12 months on www.healthtech-thailand.com, in order that the investors from around the world can benefit from the event.
"The spread of covid 19 in 2020 has impacted on the scarcity of medical equipment which results from the problem in global supply chains. Therefore, we see an urgency in producing and developing high-tech medical equipment. The process still requires public and private investment in research," said Dr.Narong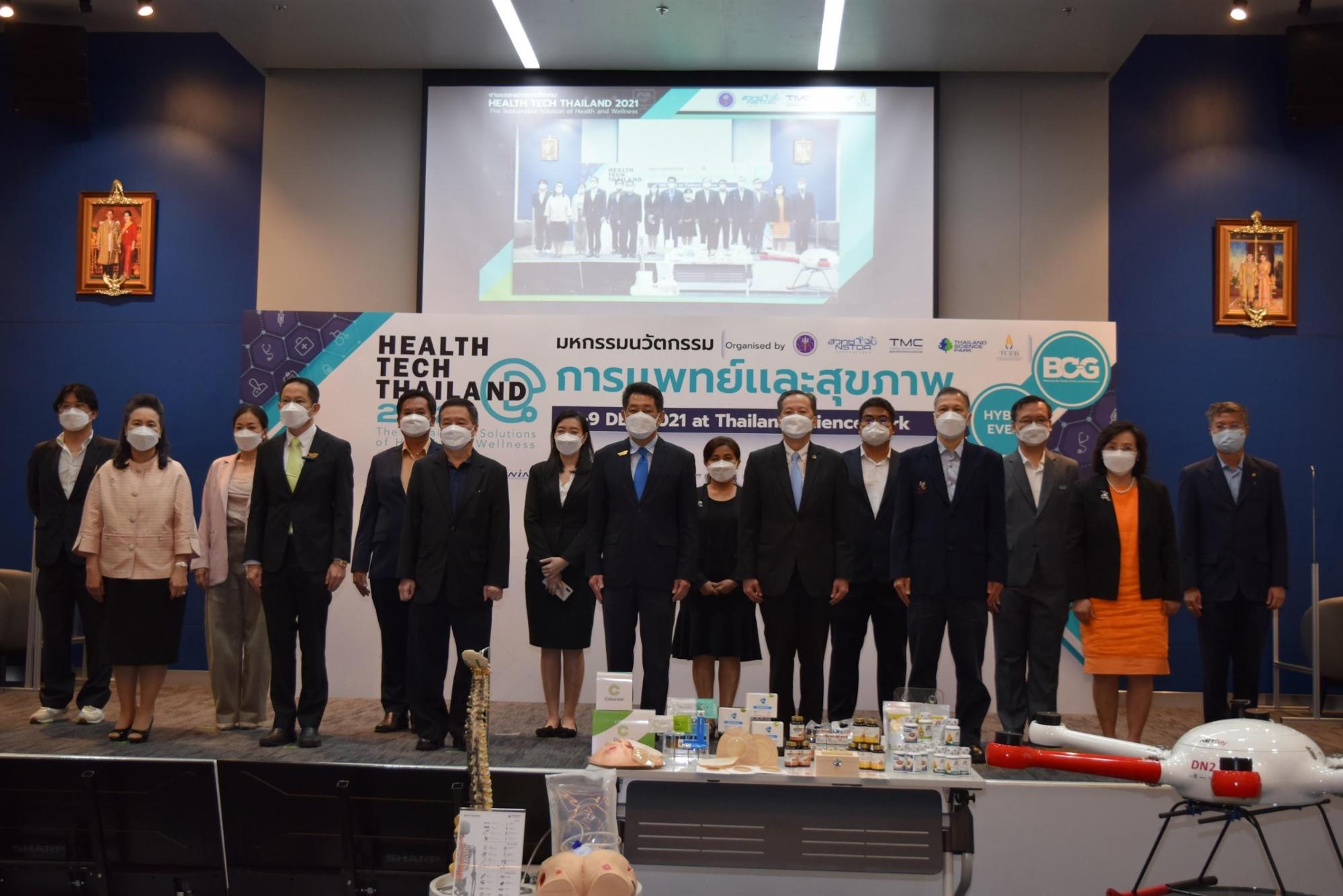 The president of NSTDA also says that on the opening day (December 8), we are honoured to have Prof.Dr. Anek Laothamatas, Minister of MHESI as a guest of honour, who will state the vision of Thailand on "Health and wellness". In addition, there are 24 key speakers to provide 14 interesting topics, and also 30 topics for debate, available both online and onsite for 2 days in Thailand Science Park. The main topics are "Procedures to Contain and Mitigate the Coronavirus" and "Measures to Handle Crisis in Asia Pacific and in Thailand", "The Direction of Health and Wellness Industry after the Covid 19", "New Technological Trends 2022" and "The Promotion of Cannabis and Hemp Products in Commercial Aspect and Its Potential to Reach International Market"   
The anticipated medical products resulting from Thai research's outcomes such as Intranasal Vaccine for Covid 19 (the product is now preparing to be tested in humans by 2022, by NSTDA), NanoCOVID-19 Antigen Rapid Test, recipes for nasogastric tube feeding patients and a drone to delivery drug etc. are also exhibited in this event. 
Finally, by organizing this special event, the NSTDA aims to integrate its knowledge and its researchers to other research agencies in Thailand and in other countries, for the purpose of launching innovations into the market and boosting up investment and trading which will benefit the Thailand economy. Since, medical equipment is one of the integral parts in BCG economy that the government wants to promote, in order to make Thailand the Medical Hub in 2027. This action, especially the upgrade of Thailand's medical technology and devices resonates with the government's policy to encourage the national stability as well as to prepare itself for the complete aged society.
The participants can access more information and register for free on website www.healthtech-thailand.com  and www.facebook.com/healthtechthailandevent.