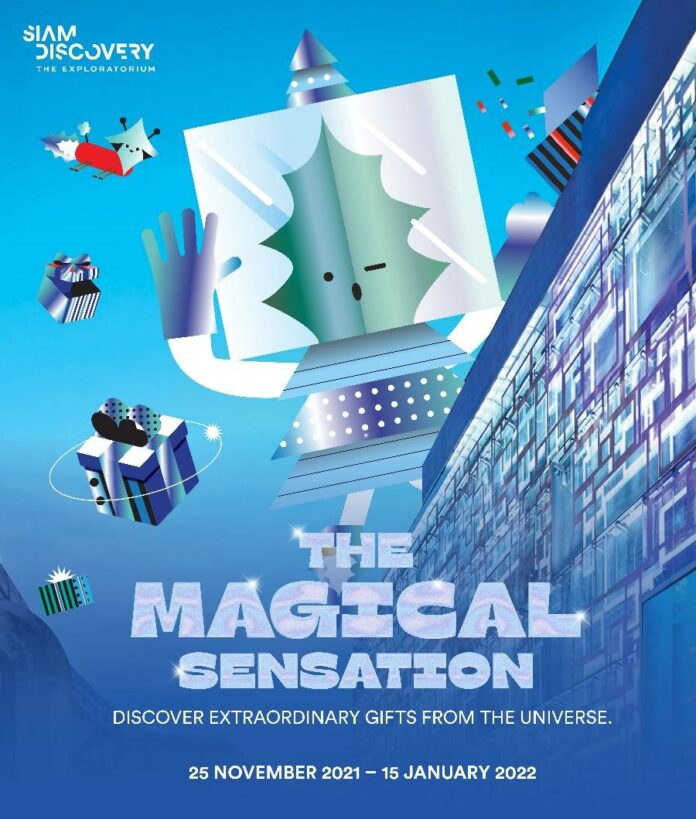 Siam Piwat, the owner and operator of leading global retail destinations Siam Paragon, Siam Center, and Siam Discovery, and a joint-venture partner of ICONSAM and  Siam Premium Outlet Bangkok, reaffirms its position as The Visionary Icon, a retail leader in creating unprecedented, unique and the first-ever experiences at all of its retail premises. The company has launched the world's first and retail industry's premier experience-oriented gift giving campaign to welcome the festive season at Siam Discovery. The unique gift campaign called "Siam Discovery presents The Magical Sensation, Discover Extraordinary Gifts from the Universe," is developed under the 'Everyday Gifts' concept and set to welcome shoppers to revel in the land of unique gifts.  The campaign centerpiece is 'HYPE BOX,' the first campaign of the retail business, to bring joyous experience to both givers and receivers through personalized gifts, tailored for their loved ones, to make each present most memorable.
Miss Pawina Gajaseni, Siam Discovery Director of Commerce said, "As the Visionary Icon, a retail leader in creating unprecedented, unique and the first-ever experiences, Siam Piwat  focuses on Customer-Centric and Emotional Engagement strategies to create personalized experiences according to customers' needs and preferences like a true companion, while creating a lifestyle that  seamlessly connects offline and online experiences. This festive season, Siam Discovery the Exploratorium welcome visitors to Experiment, Create and Cultivate remarkable experiences through our brand-new 'Siam Discovery presents The Magical Sensation, Discover Extraordinary Gifts from the Universe' campaign , seasoned under the 'Everyday Gifts' concept. Through this campaign, people will discover the magic of gift giving and delightful experiences of being the givers and the receivers. Siam Discovery is an expert in sourcing fascinating varieties of gifts that cater to the needs of different targeting communities.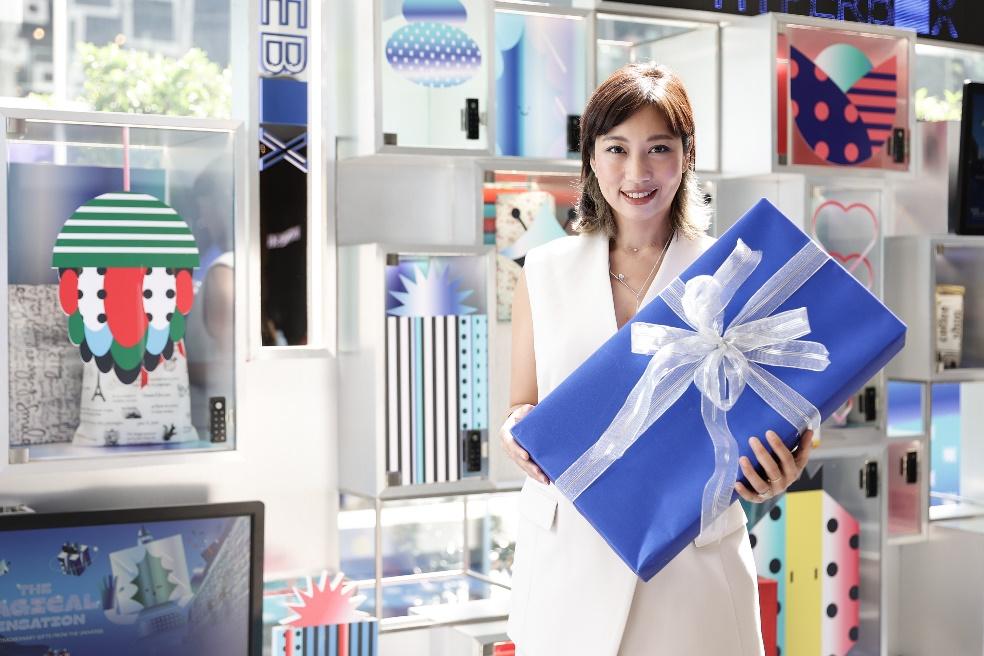 Siam Discovery: The World of Magical Gifts 
Since all gift collections at Siam Discovery have been curated and exclusively selected, visitors are bound to find gift products suited their preferences and their communities at Her Lab, Beauty Lab, His Lab, Street Lab, Digital Lab, and Creative Lab. Fashion enthusiasts can browse various  leading fashion labels to their heart's content, both for men and the ladies, from luxury brands to streetwear. Shoppers will also find beauty guru's best-selected beauty products. In addition, an array of edgy tech gadgets, homely décor goods and Thai handicrafts products at ICONCRAFT, O.D.S., eco-friendly products Ecotopia and Japanese lifestyle products from Loft can all be found at Siam Discovery.
To help shoppers find the perfect gift for either themselves or their loved ones, Siam Discovery is confident that everyone can discover the gifts they love. Siam Discovery has been offering 'Everyday Gift,' emulsifying wide ranges of lifestyles and elevating experiences of the 'givers' and the 'given.' 
To bridge the offline and online retail experience, and deliver unparalleled experiences anytime and anywhere , Siam Discovery presents 'Siam Discovery Magical Catalog' that offers a simplified and convenience gift searching experience by assembling over tens thousands gift items on the e-catalog, available on social media channels where customers can directly select their favorite items, and users can continue to shop online — all of which are combined to deliver a seamless retail experience.
Extraordinary 'HYPE BOX' Unveils the first Surprised Personalized Joy
One of the highlights of 'Siam Discovery presents The Magical Sensation, Discover Extraordinary Gifts from the Universe' is the launch of 'HYPE BOX' which enables shoppers to discover the magic of personalized gifts to add even more values to the gifts. Shoppers can select their preferred gift items across all Labs at Siam Discovery and then hand to 'HYPE BOX' G Floor. Siam Discovery will directly send an SMS message to the recipient, inviting them to discover the surprise in-person.
'HYPE BOX' is Siam Discovery's latest innovative approach that underlines how it truly understands the needs of all its targeting communities through the 'Customer Centric' and 'Emotional Engagement' strategies. Gift giving will be an extraordinary and value-added experience than ever.  
In addition, Siam Discovery takes the 'HYPE BOX' even further with the 'Citizen of Love' campaign. Shoppers can share the fulfilling gifts to underprivileged children in rural areas, a truly a sustainable gift giving to the communities and the society.
Make your gift most memorable with personalized 'Wrapping Special'  
Loft, a leading Japanese lifestyle store and the year-round destination of gift shopping known for its eclectic mix of gift wrapping especially Japanese gift-wrapping style plus varieties of gift boxes and greeting cards, has invited a wrapping guru to guide shoppers on how to create their own unique wrapping, making each personalized gifts exponentially more valuable and bound to leave unforgettable impression on the recipient. 
"This festive period marks another chapter that Siam Discovery deliver unapparelled experiences of gift giving, invites shoppers to discover new experiences and elevate the gifting ritual unlike any other. We believe that Siam Discovery will solidify its position as the 'Everyday Gift' destination and be the lifestyle solution for all targeting communities," Miss Pawina Gajaseni concluded.