Staged at The Surf Club from 15-16 January 2022, this two-day seafront retreat will let guests learn a wide range of water sports from experts including Tew Warintorn, one of Thailand's top surfers
HUA HIN, THAILAND, JANUARY 2022 : The Standard, Hua Hin's newest resort where chic beach vibes meet Modernist design, has revealed its first Activation for 2022, as it partners with world-famous surf brand Rip Curls and KBA to host "Sporty and Soaked" – an immersive two-day festival that celebrates the joy of life on the waves. 
Staged from 15-16 January 2022 at The Surf Club, The Standard's vibrant water sports hub, Sporty and Soaked will include a surfing master class hosted by Tew Warintorn, one of Thailand's top surfers and a member of the Kingdom's national team. He will be on hand to offer expert advice and give amateur surfers the chance to learn all the necessary skills, such as paddling out, picking their break, popping up and riding the waves. 
The action starts on The Standard's beautiful beachfront lawn with an introduction to surfing and warm-up sessions. Having learned the basics on dry land, guests will be able to practice their new-found techniques on Hua Hin beach. Lapped by endless waves that roll in from the glittering Gulf of Thailand, this is the place to safely learn to surf.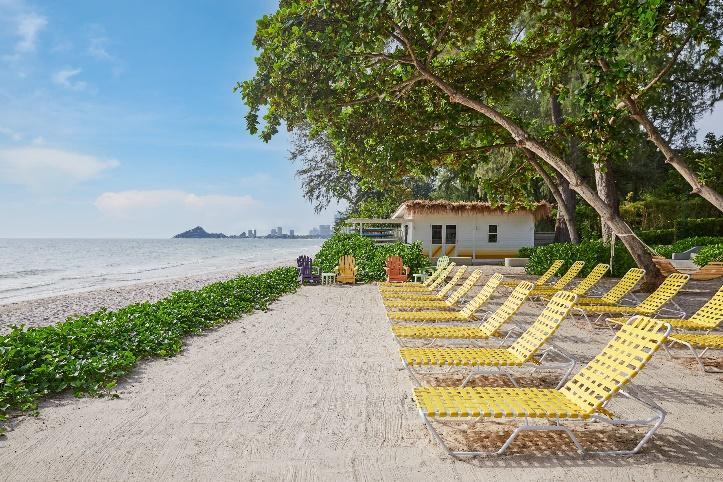 Surfing isn't the only water sport on the agenda however, under the "Water Sports Buffet" option, adrenaline addicts will have the chance to take a kite-surfing and wing SUP (stand-up paddle boarding) classes, learning the basics of these sports before heading out on the ocean. Guests will also be able to try their hand at sailing, while jet skis and banana boats are available for those seeking some high energy fun. 
In the afternoon, all guests will be able to relax and chill out at a beachfront party, with DJ Aopsher, JDJ, DJ Deejai and DJ Pichy spinning upbeat tunes as the sun sets on an action-packed day.
The surfing master class with Khun Tew is available for a maximum of ten students and priced at just THB 2,000 per person. This includes a full-day of lessons and surfing sessions, with two full hours in the water plus free entry to the after-parties. The Water Sports Buffet runs from 10.00 to 17.00 hrs and is priced at THB 4,000 per person, including a full day of kite-surfing and wing SUP classes. Click here for more information or to make a reservation.
"With its warm, shallow seas, gently rolling waves and year-round climate, Hua Hin is the ultimate destination for water sports. Since we opened in December, The Surf Club has already become the place-to-be for surfers and beach lovers alike. We're delighted to invite guests to Sporty and Soaked this January, giving our experience-seeking clientele the chance to learn to surf from one of Thailand's top pros, or simply unwind and meet new friends in a laid-back atmosphere on Thailand's golden gulf coast," said Marc Sittl, General Manager, The Standard.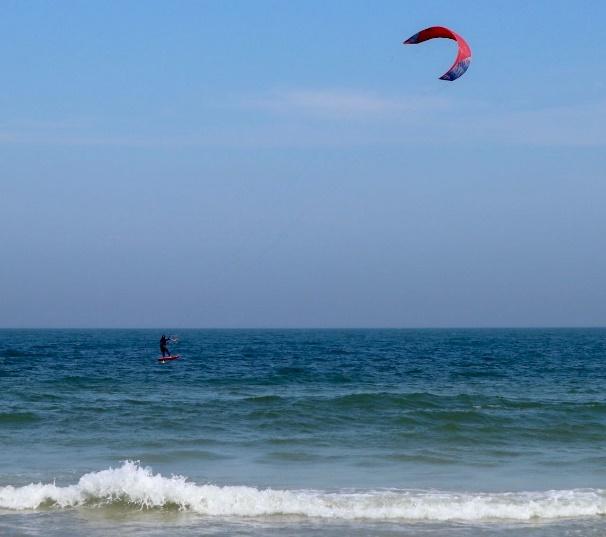 Sporty and Soaked becomes the second event in the full calendar of Activations at The Standard, Hua Hin. The first, "Bliss Out", was held in early December and saw an all-female line-up of wellness and mindfulness experts create a series of innovative workshops, including yoga, meditation and breathing, accompanied by uplifting dance music and enhanced by cannabis products.
Newly-opened in December 2021, The Standard, Hua Hin brings a cool Miami vibe to Thailand's golden gulf coast. With 199 rooms, suites and villas, an mid-century Lido pool and bar, a restaurant and juice café, all set in lush tropical gardens, this chic seafront hotel is set to attract experience-seeking travellers from around the world.
The Standard hotels are present at the most desirable destinations, from Miami Beach to the Maldives, London to New York, Hollywood to Hua Hin. For more information, please visit www.standardhotels.com.