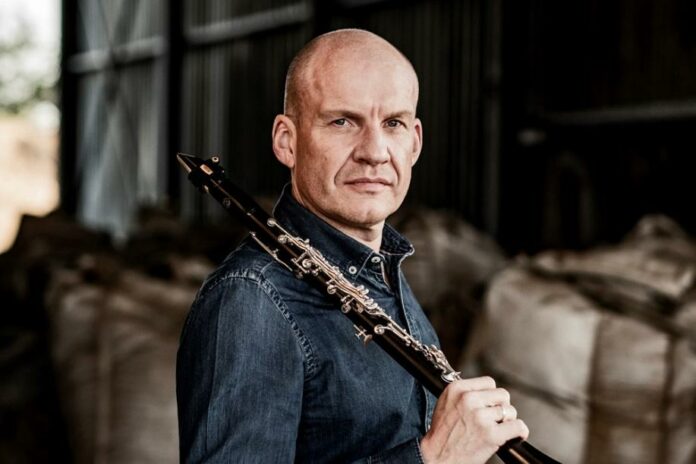 Under the Royal patronage of Her Royal Highness Princess Sirivannavari Nariratana Rajakanya, the Royal Bangkok Symphony Orchestra Foundation proudly presents "Roeland Hendrikx plays Mozart Clarinet Concerto" in the Main Hall of the Thailand Cultural Centre on Saturday 5 February at 7:30 pm. 
Mozart's Clarinet Concerto in A major is the by far the greatest work composed for the instrument, and a leading Belgian clarinet player of the present day will join the Royal Bangkok Symphony Orchestra and Dutch conductor Sander Teepen to perform this timeless masterpiece. Roeland Hendrikx has appeared as clarinet soloist with, amongst others, the Belgium National Orchestra, The Flemish Symphony Orchestra, the Beethoven Academy, the Flemish Radio Orchestra, the Limberg Symphonic Orchestra, the Georgia Philharmonic, the Symphonic Orchestra of Lithuania, and the Philharmonia Orchestra of Hagen.  
In October 2018, EPR Classic released his recording of the Mozart, Finzi, and Bruch concertos with the London Philharmonic Orchestra. The Belgian Newspaper De Standaard praised this recording as "outstanding… a barrel full of listening pleasure." According to the authoritative French magazine Diapason, he has it all: "… accuracy, lyricism, elegance."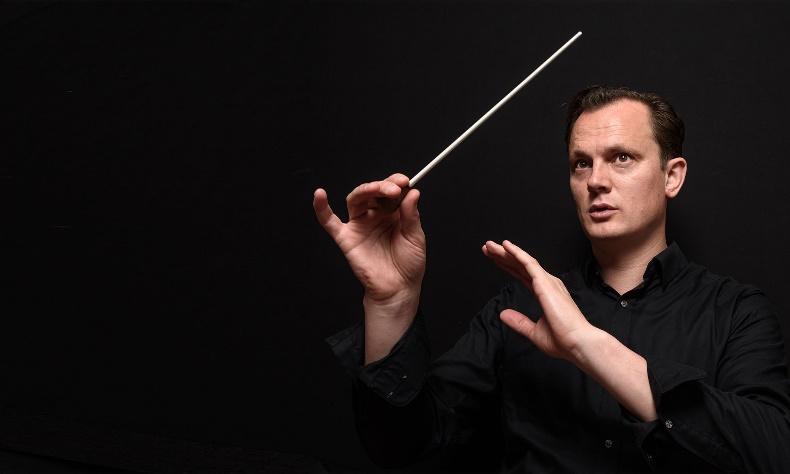 Sander Teepen was initially an oboist with the The Hague Philharmonic Orchestra, South Netherlands Philharmonic, The Gelders Orchestra, The Brabants Orchestra, and the Limburg Symphonic Orchestra, before becoming a conductor. In 2018/2019 he debuted at the Rotterdam Philharmonic Orchestra, the Dutch Student Chamber Orchestra, the Slovak State Philharmonic Orchestra Košice, and has been guest conductor at The Hague Philharmonic Orchestra, the Metropole Orchestra, the South Netherlands Philharmonic, the Banatul Philharmonic Orchestra, and the Divadlo Antonina Opera House Dvoraka Ostrava. He has also been appointed assistant conductor at The Netherlands Radio Philharmonic Orchestra. 
Beginning and ending with two of Beethoven's most rousing orchestral scores, this is a Classical period concert of considerable charm.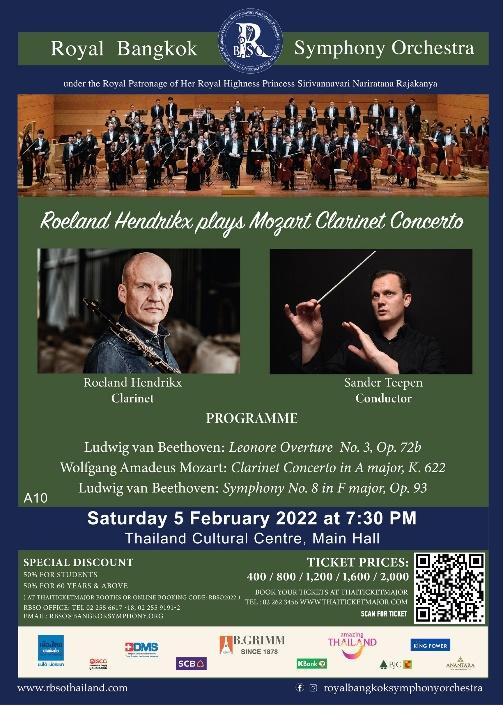 Ticket prices 400 / 800 / 1,200 / 1,600 / 2,000
Special discount 50% for students and 60 years & above
(Tickets can be purchased at Thaiticketmajor booths or online booking code: RBSO2022)
For more information please contact RBSO office: 02 255 6617-8
www.rbsothailand.com / Email: [email protected]