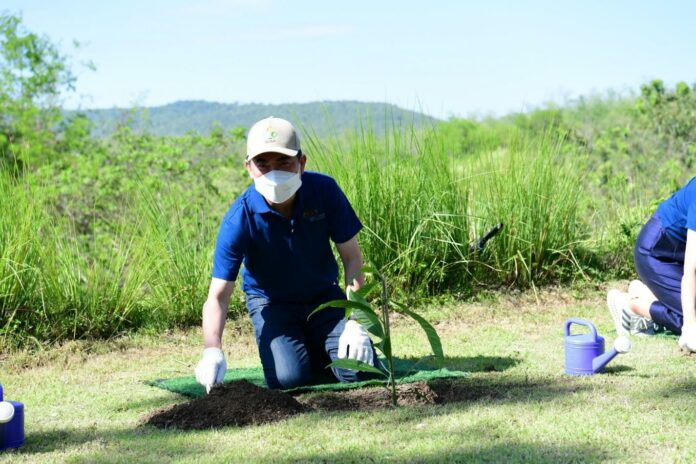 Every year on 22 April as proclaimed by the United Nations Environment Programme, Earth Day marks the day when global citizens and organizations with environmental-friendly minds demonstrate their action for our planet. The 2022 theme is "Invest in our planet", to mobilize global efforts against climate change on a belief that all very small effort can make an impact on earth.
Charoen Pokphand Foods PLC (CP Foods) vows to be part of this movement, seeking to mitigate climate impacts and achieve sustainable food security through actions like emission reduction across the supply chain, marine conservation, an increase in clean energy ratio from 27% of total usage at present, abolishment of coal use in Thailand within 2022 and adoption of modern technology and innovation for greater production efficiency.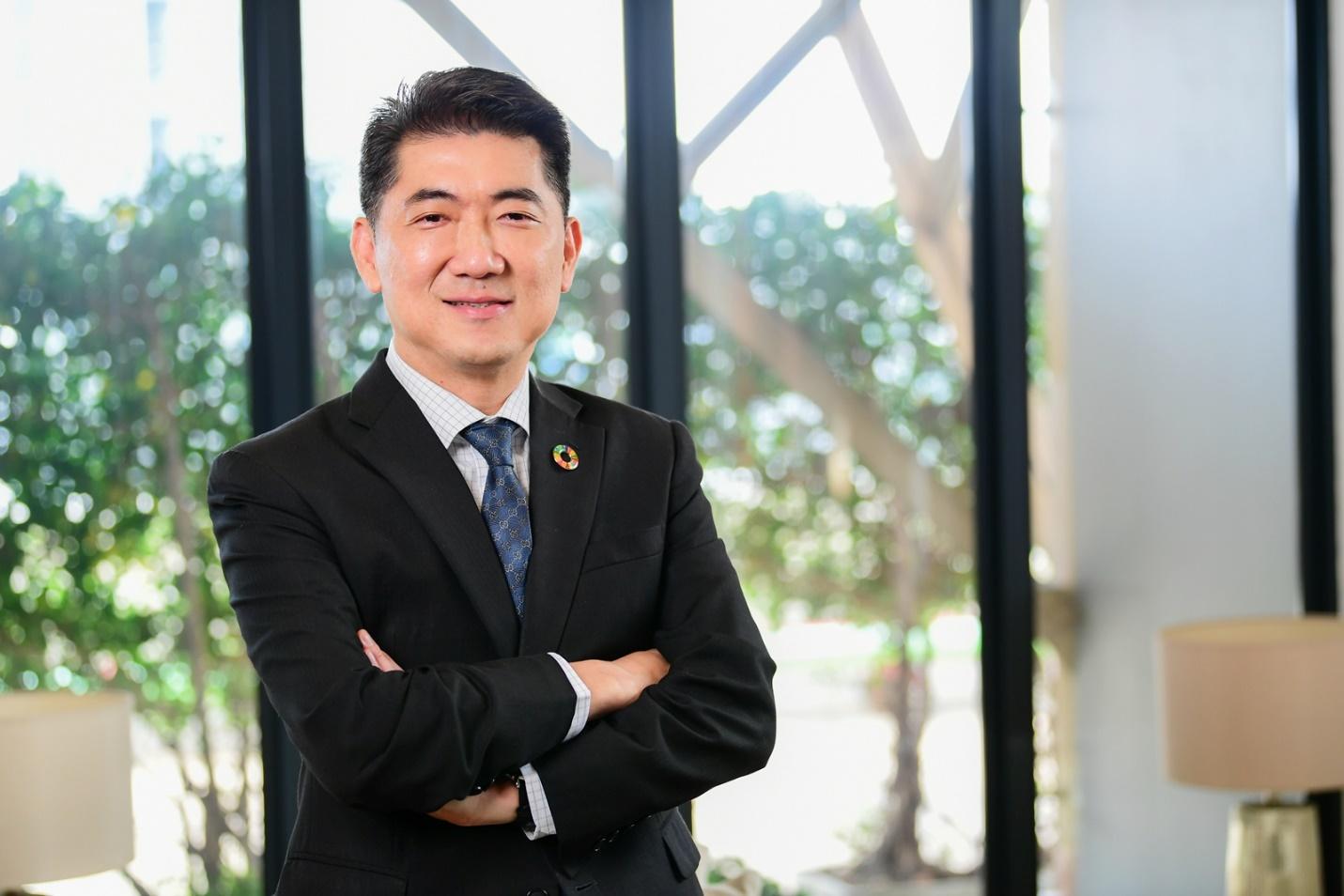 Mr. Prasit Boondoungprasert, Chief Executive Officer of CP Foods, stressed that the Company gives importance to and takes part in mitigating climate impacts across the supply chain, under the CPF 2030 Sustainability in Action sustainability strategy that seeks to achieve the balance of ecosystems, the environment and biodiversity. Its goal is to reduce greenhouse gas emissions per unit of output by 25% in 2025 compared to the base year 2015.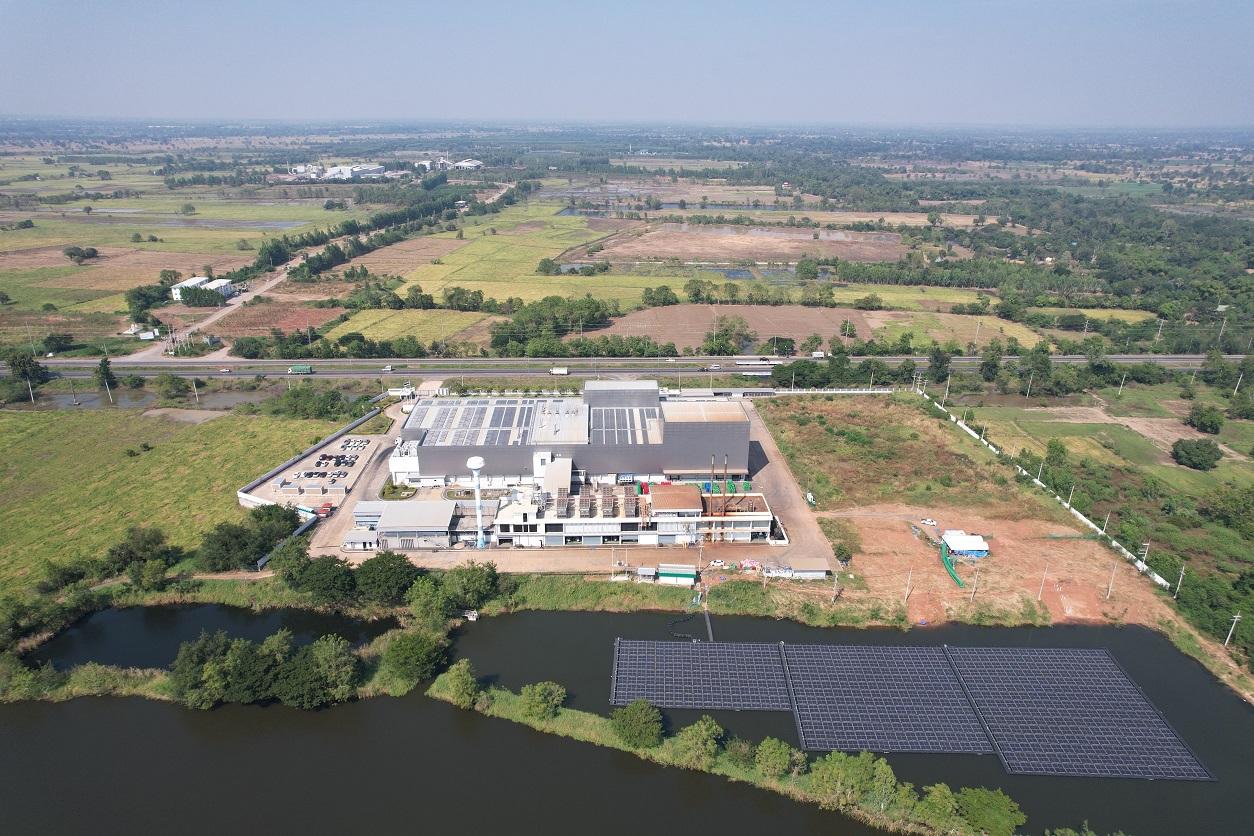 Clean energy – including biomass, biogas and solar power – currently accounts for 27% of CP Foods' total energy use, helping lower greenhouse gas emissions by 575,000 tons of carbon dioxide equivalent per annum or equivalent to the carbon absorption capacity of 60 million trees (300,000 rai). In 2022, CP Foods will stop using coal for its operations in Thailand and switching to biomass will reduce greenhouse gas emissions by another 70,000 tons of carbon dioxide equivalent.
"Energy consumption and waste management leave impacts on climate change. CP Foods thus launches an energy efficiency project to deal with our energy consumption, the management of animal dung and wastewater and the promotion of renewable energy like biodiesel, biogas and solar power. This will further reduce greenhouse gas emissions in support of the United Nations Sustainable Development Goals (UN SDGs)," Mr. Prasit said.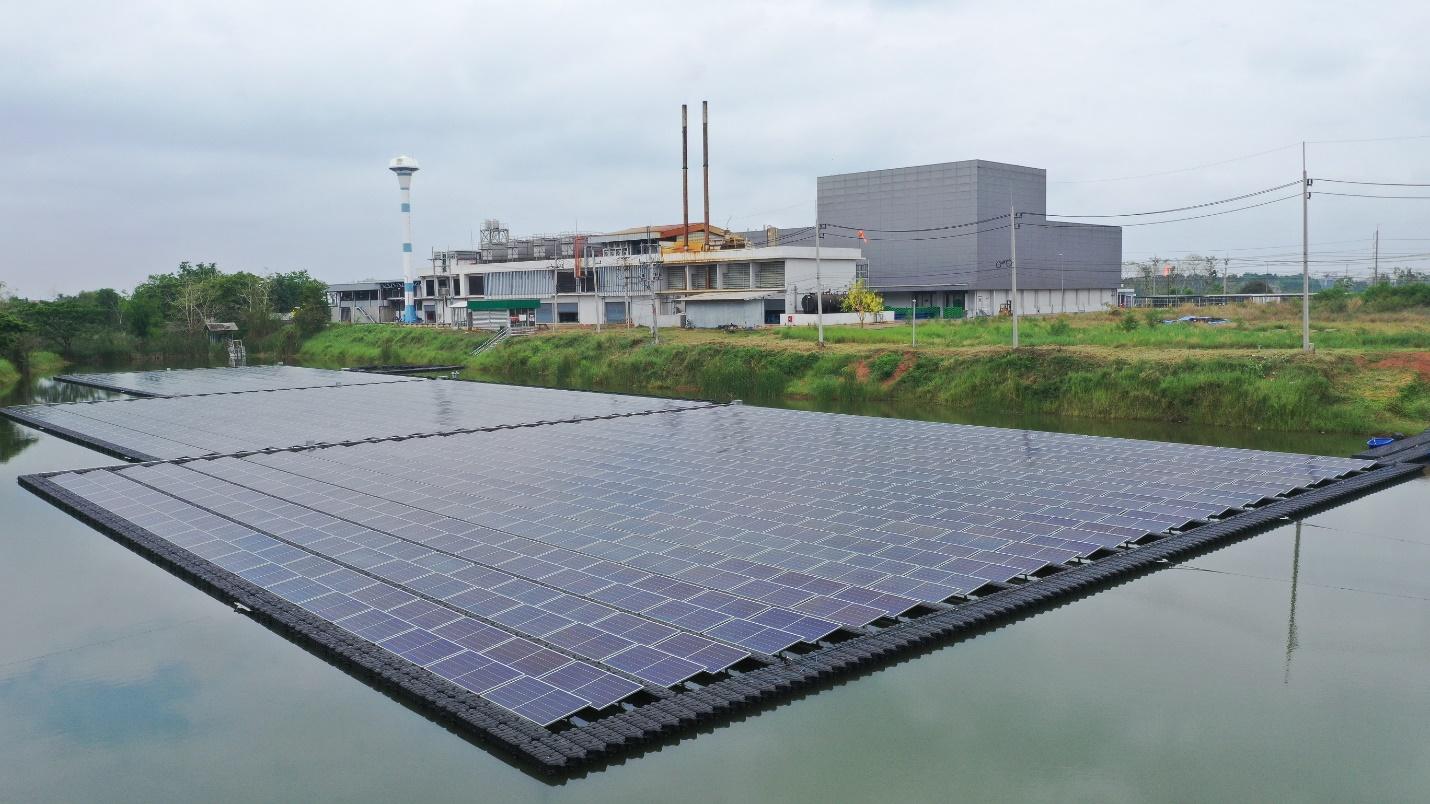 Solar power currently provides 20 megawatts of electricity to 37 plants and farms of CP Foods, reducing emissions by 13,000 tons of carbon dioxide equivalent. More than 100 pig farms and layer chicken farms produce 69 million kilowatts of electricity from biogas, cutting emissions by 492,000 tons of carbon dioxide equivalent. As 3 plants are switching to biomass under the zero-coal goal, greenhouse gases will be cut by another 70,000 tons of carbon dioxide equivalent in 2022.          
Mr. Prasit attributed the successful implementation of emission reduction schemes to the application of robotics, automation and artificial intelligence (AI) in the production process and transportation. The digital technologies support the efficient consumption of raw materials, water and energy as guided by the circular economy concept. The schemes have eventually benefited CP Foods by allowing the Company to achieve the production volume that satisfies customer demand at an affordable price. This will eventually lead to food security and sustainable food systems.  Meanwhile, CP Foods has announced the goal to achieve zero food waste in 2030.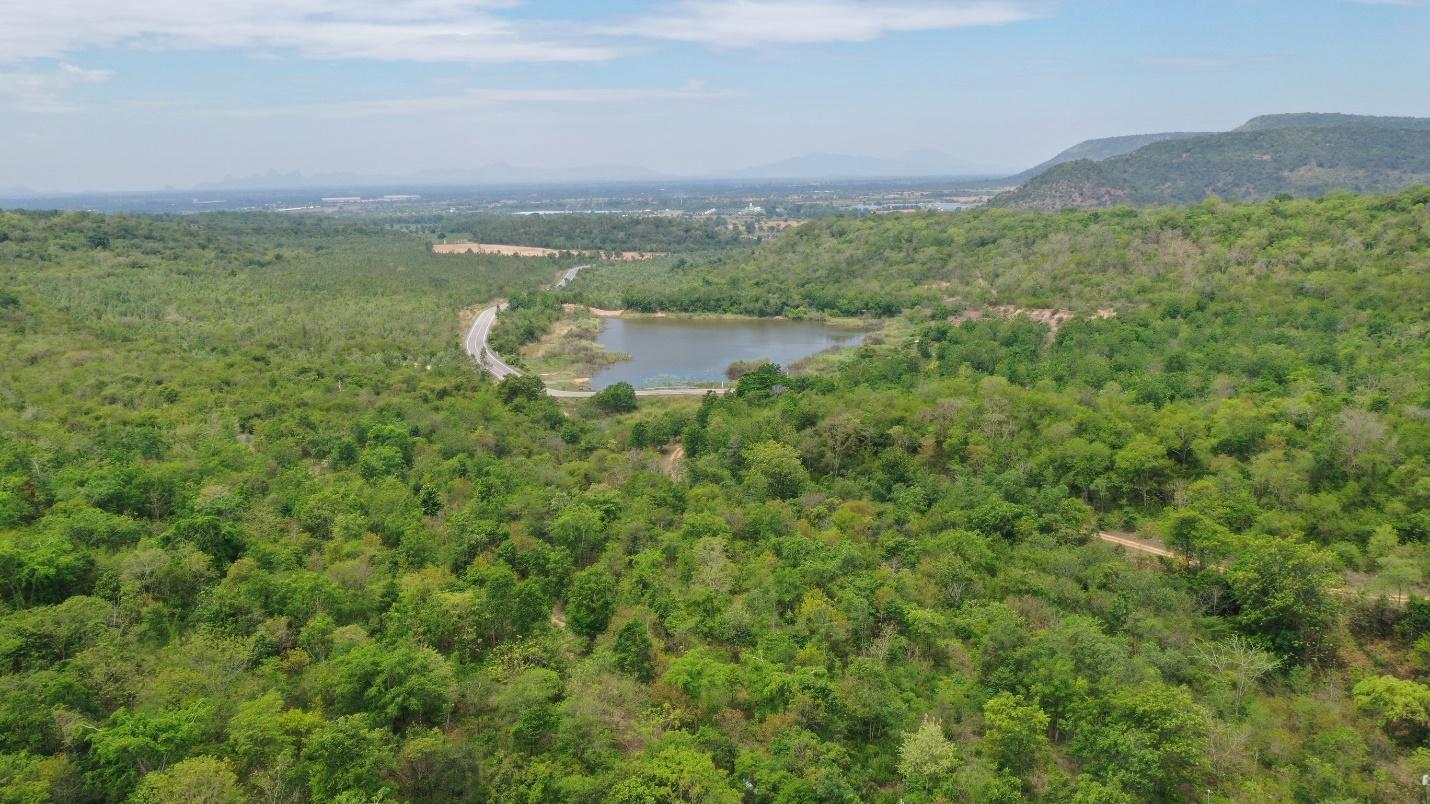 CP Foods have churned out low-carbon products that have received the 'Global Warming Reduction Label' from the Thailand Greenhouse Gas Management Organisation (Public Organisation) or TGO. These encompass chicken feed, chicken, ducks, pigs, fresh chicken and duck meat as well as pork. All low-carbon products have reduced accumulated emissions by 1,483,000 tons of carbon dioxide equivalent. In 2021, green products contributed 33% of CP Foods' revenue and the ratio of its operations in Thailand is expected to rise to 40% in 2030.
CP Foods have been a part in protecting biodiversity and fight against climate impacts. The Company has declared its commitments on biodiversity and zero forest encroachment, through collaboration with its partners.  CP Foods have set the sourcing targets for major agricultural materials which are corn, fish meal, palm oil, soybean and tapioca. Within 2030, CP Foods' global sourcing will promise 100% traceability and zero forest encroachment.    
On the balance of ecosystems and the environment, CP Foods targets to grow green areas by 20,000 rai through its upstream forest conservation and rehabilitation projects – "CPF Rak-Nives Project" at Pasak River Basin, Phraya Doen Thong Mountain, Lopburi province and "CPF Grow-Share-Protect Mangrove Forestation Project". These projects' accumulated carbon absorption capacity will be 200,000 tons of carbon dioxide equivalent.
With regards to the aquaculture business, CP Foods vows to protect the oceans through the Ocean Trash Project, the improved version of its "Returning ocean waste to shore."  Led by the Department of Fisheries and the Fisheries Association of Thailand, the project promotes and campaigns among fishermen for less dumping of waste to the sea and returning of their waste to shore.  
In 2021, J D P Co., Ltd., a fish meal producer in Trang province, and fishermen turned plastic bottles collected from the sea to plastic fiber and then upcycled polo-shirts for CP Foods employees. It is in the plan to produce more polo-shirts this year. Meanwhile, under the mangrove forest strategy, the Trap The Sea Trash Project was launched at Tambon Bangyaphraek in Samut Sakhon province, to reduce leakage to the sea. The project is aimed at winning civil society supports in ocean waste management, to add value to ocean waste while protecting and rehabilitating the ecosystems.