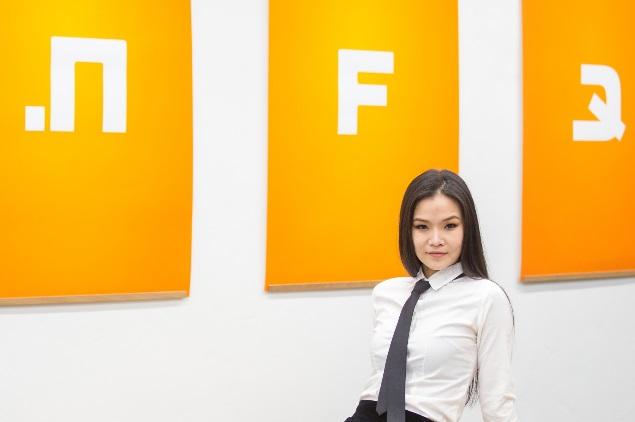 1 – What is an entrepreneur in residence, and how does this reflect changing roles – or the need to acknowledge new roles – in the Thailand tech sector?
An EiR (Entrepreneur in Residence) or FiR (Founder in Residence) is someone who has experience in running their own business. They think like an entrepreneur. They bring entrepreneurial spirit. They do whatever it takes to get things done. They cut through all the bureaucracy, hierarchy, and excessive process of traditional corporations.
There is no real, specific job description for EiR. Some companies like Nike will bring in an EIR just because they want fresh perspectives. As for me, as an FiR my role is similar to a Managing Director or CEO, but I'm well-funded, and I have an investor (NFQ Asia) to let me run NFQ Thailand and grow it. FiR is basically a founder who doesn't found the company is well funded, paid well, and runs an already structured and established company.
In Thailand, most companies similar to NFQ Thailand are run by an entrepreneur. They founded the company and they run it themselves. Some succeed, some don't. The tech industry is highly competitive, and if you run a business like a traditional corporation you might die faster than the others. You need someone who can adapt and change quickly. Also, you need someone who can strategically respond to change.
2 – Are there other roles in startup tech companies that need to be re-envisioned, or incorporated in Thailand companies for them to be globally competitive and aligned, and tap into the zeitgeist?  
Apart from having a FiR or EiR, I think tech companies need tech people who can communicate well; who have technical knowledge but also entrepreneurial mindsets so they can deliver more than what is asked of them.
3 – What are NFQ's staffing needs in Thailand?
We need a lot of developers of all levels to be part of Thailand's founding team. We also want a PM/ PO/ Scrum Master. All our team members need to have good communication skills and be willing to go the extra mile in building this company. We don't just want people to code and go home. We want to hear their opinions about how we can do better and how they can help us do better. Product Manager, Product owner Scrum Maste
4 – What type of culture do employees become a part of at NFQ?
Even though the company is over a decade old, our Thailand office is still young. We are building our own culture and own style. I didn't come from a tech background and I got help from our tech dev team. They really go the extra mile to make my life easier and make this place a good place to work. Our office is also decorated and designed by our UI/ UX team. Everyone has a role here and ownership in this place. At the end of the day, coming from a hospitality background, I believe a lot in human touch and people as assets.
5 – Is Thailand lacking in areas that should be a focus to meet the needs of companies like NFQ – what are these? If multiple needs, can you prioritize them? Do you have some specific ideas on how to remedy them?
I think Thailand really caters to companies, especially if you are under the BOI. The core problem for me would still be the English literacy of our people. Education is a challenge.
6 – What are your expectations of new employees?
I expect that a new team member will do their job well, while also contributing to the company. I want our team members to have a sense of ownership.
7 – What are the opportunities you provide to people on your team?
The opportunity to grow. To be honest, I'm not offering anything more than others in terms of materialism. Every company has bean bags, tennis tables, lunch, and dinner buffets. I offer ownership and growth.
We offer training and courses for everyone that is willing to learn something new. I encourage everyone to contribute to the company and even to society. We host knowledge sharing forums, where our team members can teach other people. I believe that, in our company, you need to have three roles fulfilled: someone who can challenge you, someone who can mentor you, and someone who you can mentor. That's how you grow. And we provide that environment
Also, you don't have to die in front of a monitor alone, here. Humans are human—we want connections anda feeling of importance. We want to feel like we are doing something great for other people. That's what I offer. Some other companies don't care about that part. They want you to code, deliver to clients, get paid, and repeat. They don't contribute to building your self-worth and self-esteem.
8 – To whom should job seekers reach out to – you?
Reach out to me on LinkedIn: 
https://www.linkedin.com/in/wimintra-j-raj-34088032 / or email [email protected]
Or, if you see me walking on the street, come up and speak with me.