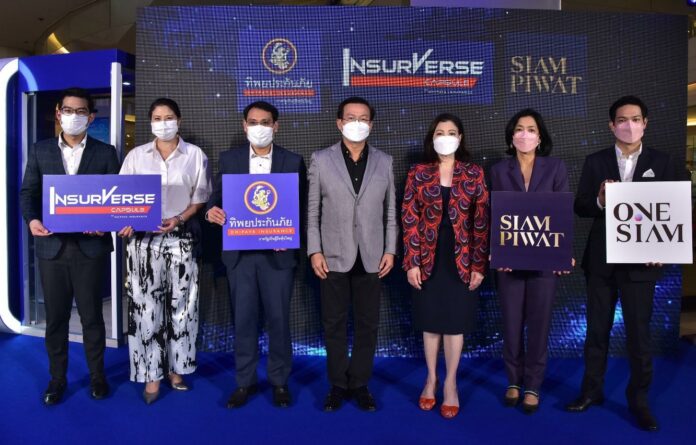 Siam Piwat Co., Ltd., a leading property and retail developer – the owner of ONESIAM global retail destinations including Siam Paragon, Siam Center, Siam Discovery and a joint venture partner of ICONSIAM and Siam Premium Outlets Bangkok joins forces with insurance industry leader Dhipaya Insurance Public Company Limited towards a leveraged business ecosystem and shared values, fortifying Siam Piwat's 'Collaboration to Win' business strategy.  The partnership also delivers integrated customer experience and provides easy and convenient access to insurance services for shopping center visitors and ONESIAM SuperApp users. A broad ranges of comprehensive insurance offerings are now accessible via Thailand's first smart insurance solutions InsurVerse Capsule by DHIPAYA INSURANCE,  at ONESIAM shopping centers and ICONSAIM.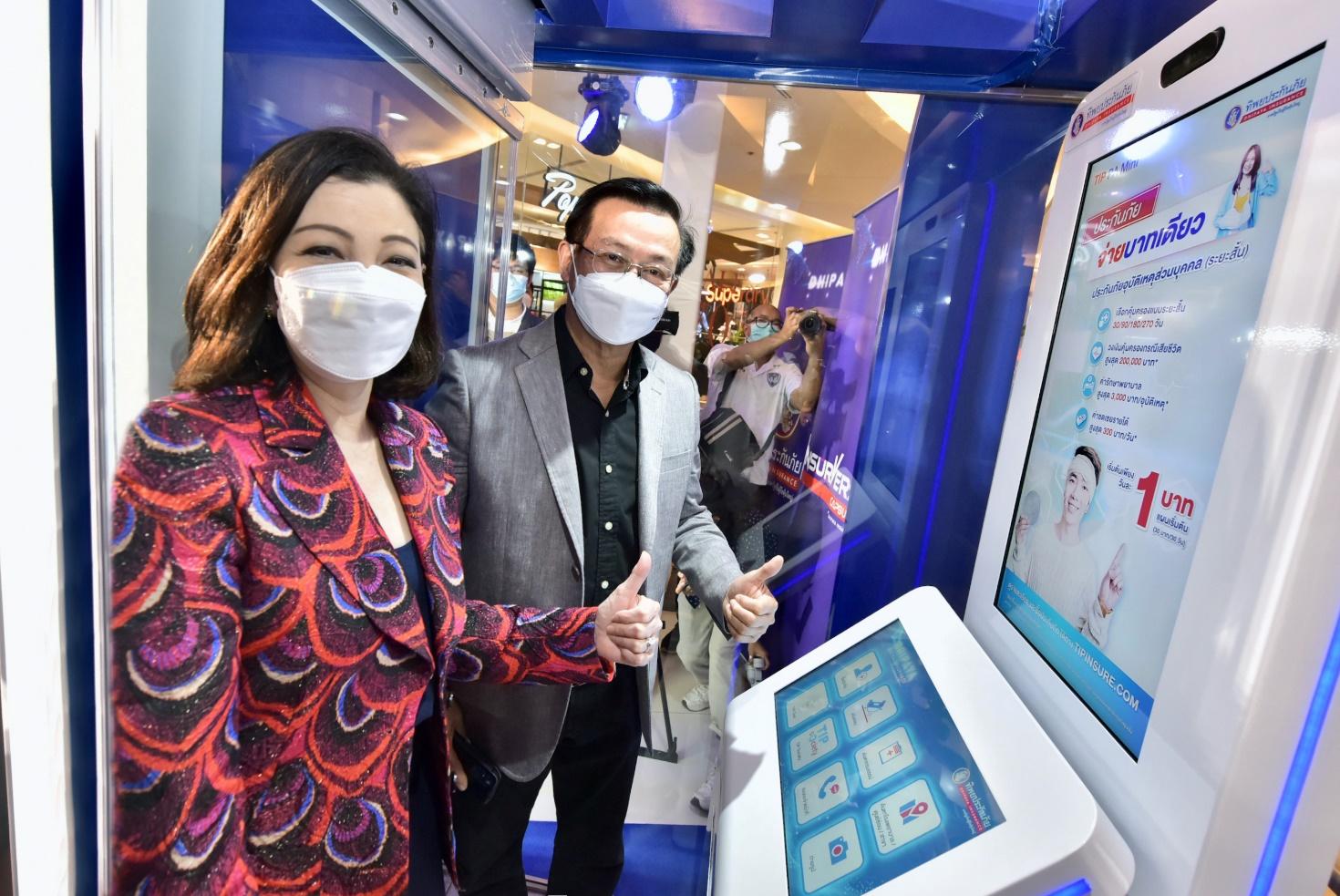 Dr. Somporn Suebthawilkul, Chief Executive Officer of Dhipaya Group Holdings Public Co, Ltd and Managing Director of Dhipaya Insurance Public Co, Ltd said "Dhipaya Insurance is introducing innovative solutions that is conveniently accessible as well as services and privileges that go beyond just insurance products. We have continuously developed new partnerships with various industries to optimize integrated benefits for our customer.   
The latest Thailand's first "InsurVerse Capsule BY DHIPAYA INSURANCE" is a smart solutions that offers a new form of customer experience and service. The well-designed kiosks are home to extensive choices of products and services, not only insurance but also lifestyle and entertainment options. Shoppers can browse trough varieties of insurance packages, recheck their existing policies and benefits, file a claim, as well as find a network of car repair garages and hospitals. The new solutions also provide convenient VDO Conference service through the camera installed in the TIP Kiosk for a real-time interaction with Dhipaya Insurance customer service staff for more information and consultation. Additionally, customers can also redeem their Tip Coin for wide selections of benefits and rewards and enjoy photo machine gimmick to get instant Digital Photos taken at the kiosk.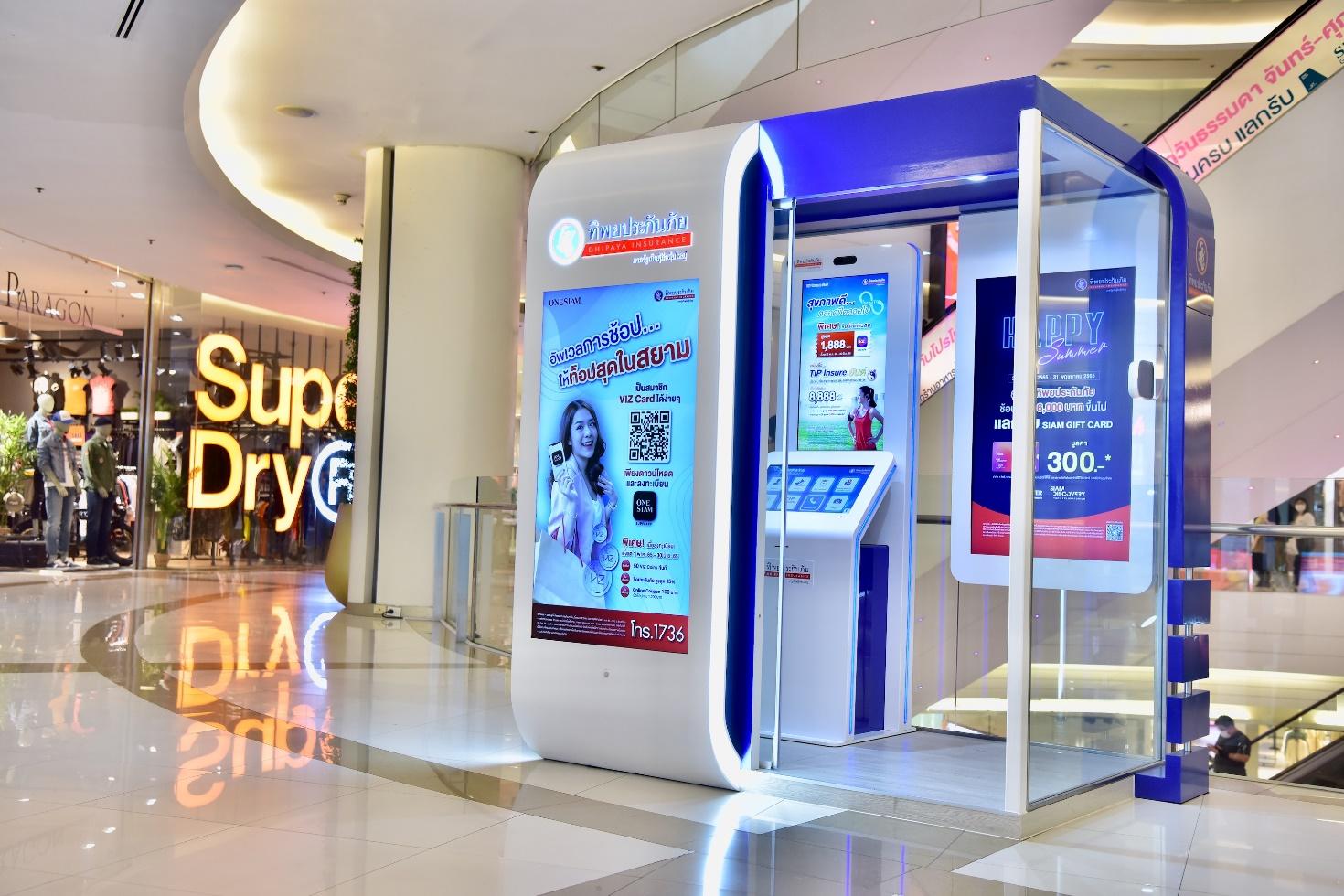 TIP Kiosk now welcome shoppers to the new customer experience across 8 locations across Siam Paragon, Siam Center and ICONSIAM.
Dhipaya Insurance and Siam Piwat have also curated more interconnected campaigns in ONESIAM SuperApp for the maximized benefits of customers from both Dhipaya Insurance, ONESIAM and ICONSIAM.
Mrs Chadatip Chutrakul, CEO of Siam Piwat Co., Ltd. said "Siam Piwat's has continuously leveraged our 'Collaboration to Win' strategy through multi-dimensional amplification of interconnected business ecosystem with our business partners. Our key focus is to deliver new customer experiences to fulfill ONESIAM and ICONSIAM customer needs, value and lifestyle. Today, customers prefer convenience and 24/7 access to their desired products and services. The partnership between Siam Piwat and Insurance industry leader Dhipaya Insurance is developed based on the comprehensive understanding of the changing lifestyle and behavior that shows an increasing focus and growing demand for safety and wellbeing, that corelated with an increasing spending on insurance to cover risk management.  These flourishing demands have developed an exponential growth for    the insurance industry. Siam Piwat has envisioned this growth and formed this integrated partnership to engage with our target customers and to offer them new customer experiences. This collaboration is also a great opportunities for  expanding and pooling our customer bases. 
The limitless potential of both industry leaders – Siam Piwat and Dhipaya Insurance will reinforce Siam Piwat's ecosystem that has been developed together with various business partners. This collaboration crates shared values, fortifies the ecosystem, provides limitless opportunities, all towards the ultimate goal – optimized customer benefits.