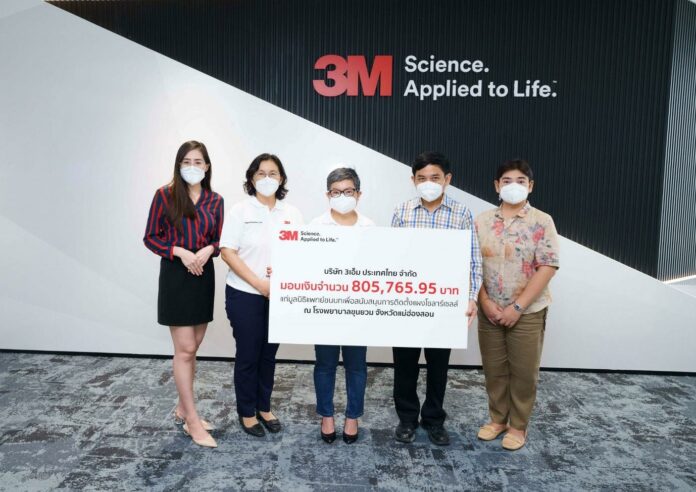 Bangkok, May 31, 2022 – 3M Thailand is providing financial support to the Rural Doctor Foundation (RDF) to install rooftop solar panels at a remotely located hospital. This helps fulfill 3M's commitment to support a sustainable environment by reducing global warming problems and fostering sustainable development. This donation also helps save funds for further development at the hospital or for purchasing medical supplies. The goal is to elevate quality of life in a sustainable way and to reduce environmental impacts that contribute to global warming.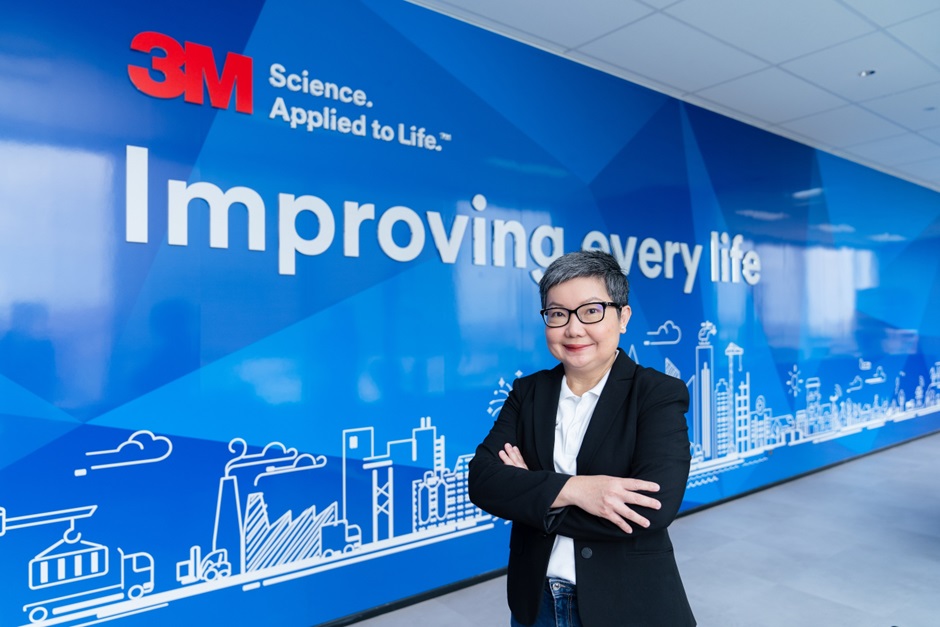 The donation is supported by a grant from 3Mgives, 3M's primary social investment arm. Wiyada Srinaganand, Country Leader, 3M Thailand said, "3M is committed to support the society and communities in Thailand in a sustained way. This time, we have donated THB805,765.95 or US$25,000 to install rooftop solar panels at the Khun Yuam Hospital in Mae Hong Son province. This is in line with our commitment to increase the use of renewable energy, including that at institutions that are significant to the communities' well-being. Additionally, it helps reduce the greenhouse gas emissions that are causing global warming and climate change."
Dr. Supat Hasuwanakij, Rural Doctor Society Project Director, added, "Due to the hospital being located in a remote area and facing financial difficulties, receiving this aid from 3M to install solar panels furthers the hospital's effort toward using renewable energy, freeing money for new modern medical devices, and providing more effective and thorough health care to people in the community. In the long run, the project can also reduce the local environmental impact."
3M recognizes the sacrifices made by healthcare professionals, especially the RDF, with their important role in improving the basic quality of life through their work in public health. The RDF is a driving force in the improvement of hospitals and medical technology in various communities. Thus, 3M has also donated 3M N95 respirators for healthcare professionals, hot and cold gel packs, as well as barrier cream, to the RDF for assisting their patients.
With this donation, 3M, as a member of the UN Global Compact, has abided by the principles of the Compact, contributing to the attainment of four of the Sustainable Development Goals (SDGs) to promote well-being, ensure access to sustainable energy and combat climate change.