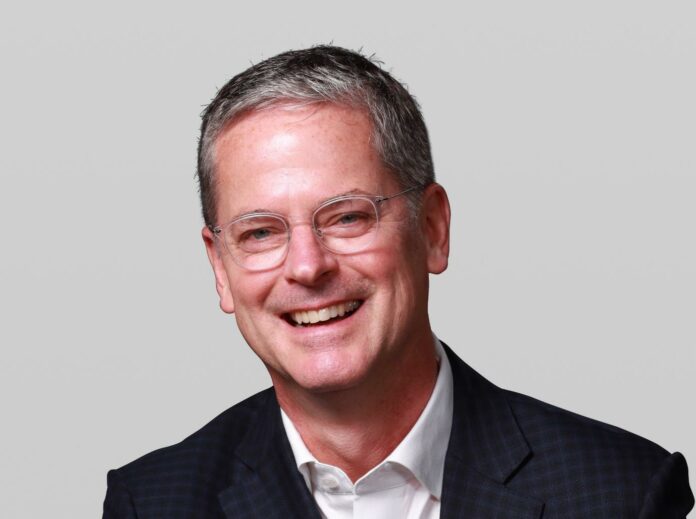 By Jim Falteisek, Senior Vice President, 3M Asia Corporate Affairs and Managing Director of 3M Korea
There is no doubt that the COVID-19 pandemic has ushered in a new paradigm. While countries come out of lock downs, and jobs, schools, and universities return to physical formats, our lives – the way we interact, live, and work – have been forever changed. 
Naturally, 3M was curious about how the pandemic has and will continue to fundamentally transform life as we know it. Thus, we commissioned an independent study amongst 22,000 adults across 11 different countries, including France, Brazil, China, Mexico, Canada, Japan, Germany, UK, USA, India, and South Korea.
This is what we uncovered.
The rise of hyper-health-consciousness 
We are now more health-conscious than ever. Unsurprisingly, living through a pandemic has changed the way people view health. According to 3M Futures, 76% of people globally agreed that the pandemic made them more conscious of their personal health. 
This is the same closer to home.
A survey of 1,025 Thai respondents found that nearly 90% of them wanted to become healthier, with 64% eating healthier diets, and 58% enhancing their fitness routines. 
The pandemic has even affected how we think about public spaces, with 77% agreeing that public spaces need to be re-designed to be more health conscious. 
This includes offices. The pandemic has overturned our idea of workplace interiors, and companies are facing the dual-pronged challenge of creating spaces that invoke a sense of "community" and still protect the health and well-being of their employees. 
Furniture was a great, inexpensive, quick way to create short-term and long-term flexible space solutions at 3M offices, especially as we push for more sustainable solutions. Our next step, ultimately, is the integration of upcoming technologies to "future-proof" and best serve our employees.
A perpetually digital existence – working, interacting, and playing online
When countries entered lockdowns, virtual substitutes quickly took over. 
This has brought about divided opinions. Although more than 64% preferred to work from home, with a similar portion (58%) of respondents willing to try new technological advancements such as sustainable homes and all-electric vehicles, others would rather minimize the role of devices in their lives. 
As many as 77% noted that they had better interactions with friends and family in-person than when using technology and online platforms. 7 in 10 people also favored hobbies that allows them to unplug from their devices. Another 75% highlighted that too much screen time is a health issue that should be addressed.
Approaching an AI future with equal parts optimism and fear
An AI-infused future is already dawning upon us. Globally, 63% believe that cutting-edge AI advancements like driverless vehicles will be a part of our lives in the next 10 years. 55% are also willing to accept a ride from a self-driving car. 
Despite this excitement, we continue to question its ethics and implications, and want more transparency on how technology is being used in society. To truly harness the power of AI and data while not compromising privacy, governments need to design ways that allow for safe sharing of quality data. 
According to a Thailand Board of Investment report, Artificial intelligence (AI) or robotics and digital industries are priority sectors in the government's national strategy, Thailand 4.0. The government has implemented various measures to promote utilization of industrial robots in the country to raise the country's level of development and competitiveness by focusing on advanced technologies as well as green and sustainable growth. 
Companies will also need to evolve to handle the complexity and speed of the ethical parameters of using data and AI in a principled and ethical way. Governing bodies will have to understand data, breadth and depth, potential uses, now and in the future, tradeoffs between possible very high benefit at a cost of using data without governance. 
Likewise, 3M's integrity and value model guides everything we do, including how we are utilizing AI throughout our business, from analyzing records for the most effective and economical healthcare treatments, to using road, building and environmental data to optimize the safety of workers and equipment in real time. On a global scale, we are using advanced algorithms to improve our supply chains, the quality of production, and sourcing to better meet the needs of our customers. 
Sustainability – not just a demand, but an expectation
When it comes to sustainability, we are also demanding businesses to walk the talk. Three-quarters of respondents worldwide demand transparency from brands that claim sustainable commitments. We also believe businesses should be green and sustainable, instead of using it as a marketing point.
Thailand has increased efforts in tackling climate change and environmental protection,
but will it be fast enough? Around the world, most people (73%) are willing to live in sustainable homes, but most do not think society will prioritize sustainable living in the near term. In fact, 40% feel that renewable energy will not become a major part of their cities within the next decade. 
Governments will therefore need to find faster ways to implement green policies and practices. 
The Thai government has introduced the Bio-Circular-Green (BCG) economy model to drive economic and social development that will help achieve its Environmental, Social and Governance sustainability targets. The model aims to encourage sustainable development that benefits communities at every level in Thailand and uses natural assets more effectively, working in partnership with the public and private sectors.
We are stepping up to the plate. Having committed to ensuring that every new product being commercialized from 2019 onwards demonstrates how it drives impact for the greater good, 3M works every day to design solutions that do more with less materials and advance our manufacturing processes. On the consumer front, we are developing ways to reduce user touch points, which often leads to waste, and finding digital avenues where possible to reduce environmental costs.