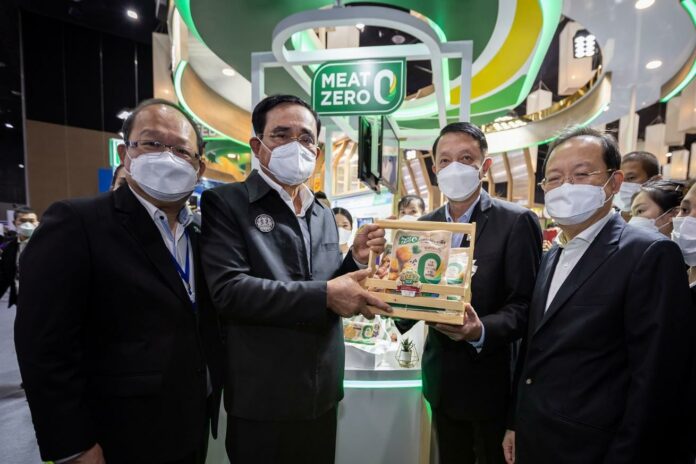 Charoen Pokphand Foods Public Company Limited (CP Foods) demonstrates its innovation and advance technology at the FTI EXPO 2022, the exhibition is held at the Chiang Mai International Exhibition and Convention Centre during 29 June to 3 July 2022. This year, CP Foods showcases sustainable business under the concept of "CP Smart for Bio Circular Green for a better tomorrow" in line with BCG Economy model as the "Kitchen of the World" vision.
The FTI EXPO 2022, hosted by the Federation of Thai Industries (FTI), is an exhibition of Thai industrial products and innovations that bring Thai industrial sector, the government sector and the private sector altogether in order to drive BCG Economy under the theme "Shaping Future Industries for Stronger Thailand"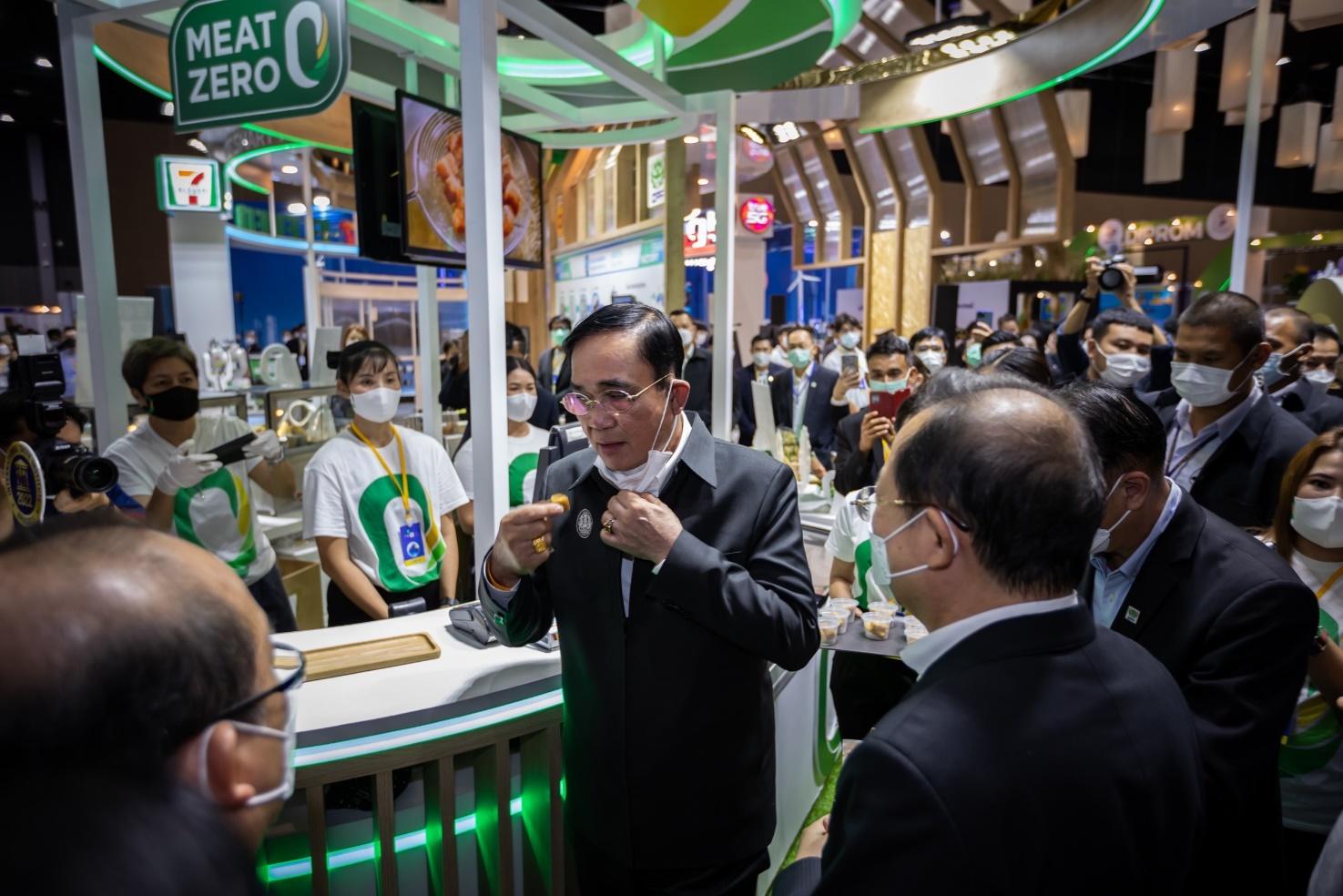 The opening ceremony was presided over by General Prayut Chan-o-cha, the Prime Minister, who also visited CP Foods' booth at the event where he was welcomed by Mr. Peerapong Krinchai, Executive Vice President – Corporate Engineering at CP Foods.
Mr. Peerapong said that CP Foods has showcased cutting-edge food innovation at The FTI EXPO 2022, displaying advanced techs throughout the company's supply chain such as Smart Feed Mill, Smart Farm, Smart Factory, Waste to energy operation and Food for A Better Tomorrow.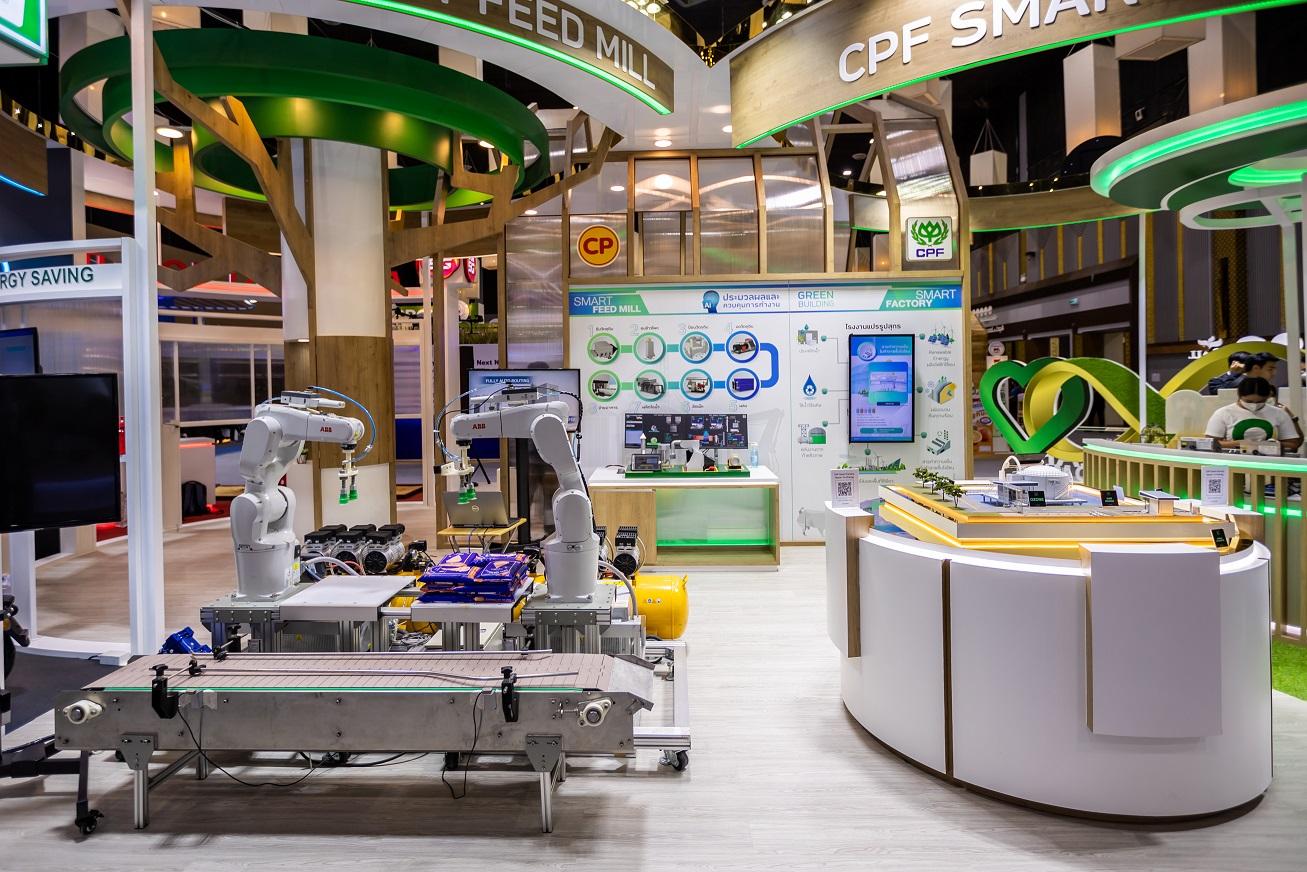 He explained that Smart Feed mill applies automation and robotic technology in the production. Moreover, data are collected by the mill for analysis and used for production planning to improve the efficiency and reduce production errors as well as waste generated in process.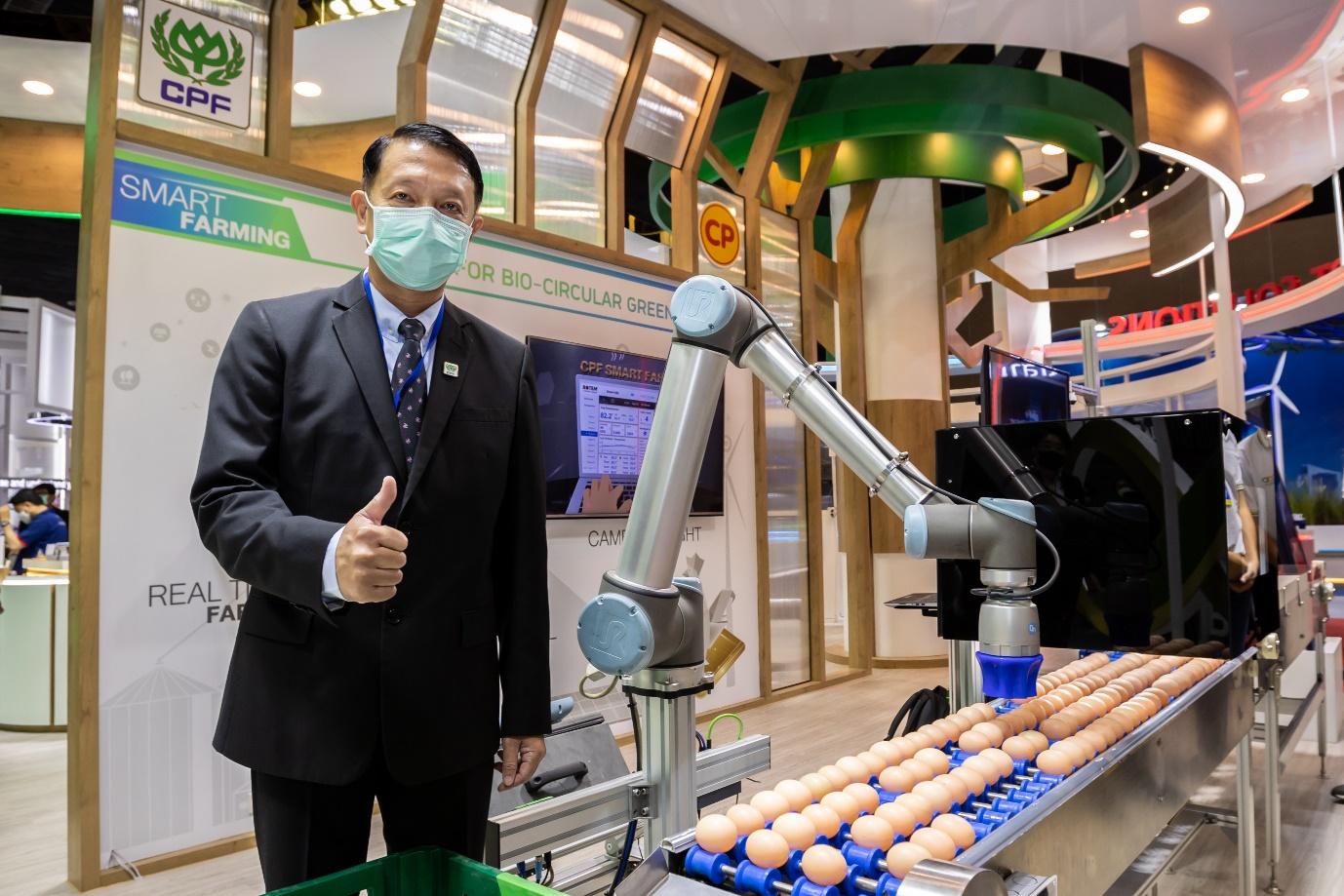 Meanwhile, CP Foods' Smart Farm has implemented a sensor system to measure the amount of food for feeding the chickens and notify the amount of food remaining supply in the silo. The system helps the company to reduce the manpower. In addition, the animal's data and living environment is digitally monitored. Meanwhile, the eggs are counted and transport via automatic belt. The efforts are to minimize human contact.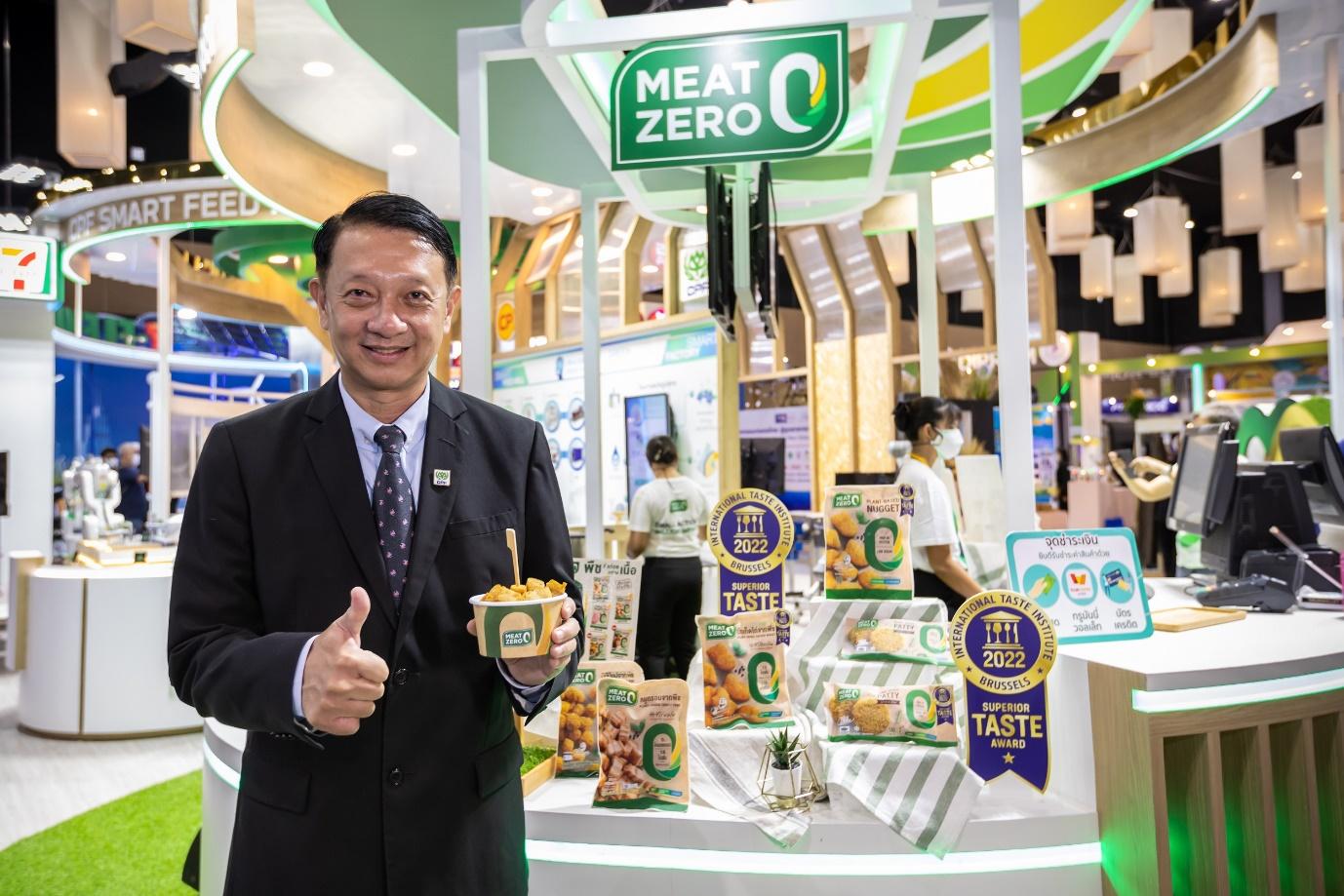 In term of Smart Factory, CP Foods presented green building design that takes into account energy efficiency and minimize environmental footprint.  The waste to energy project is part of the smart factory that waste from the production lines is converted to energy in a sustainable way, such as the biogas system can simply be turned into electricity.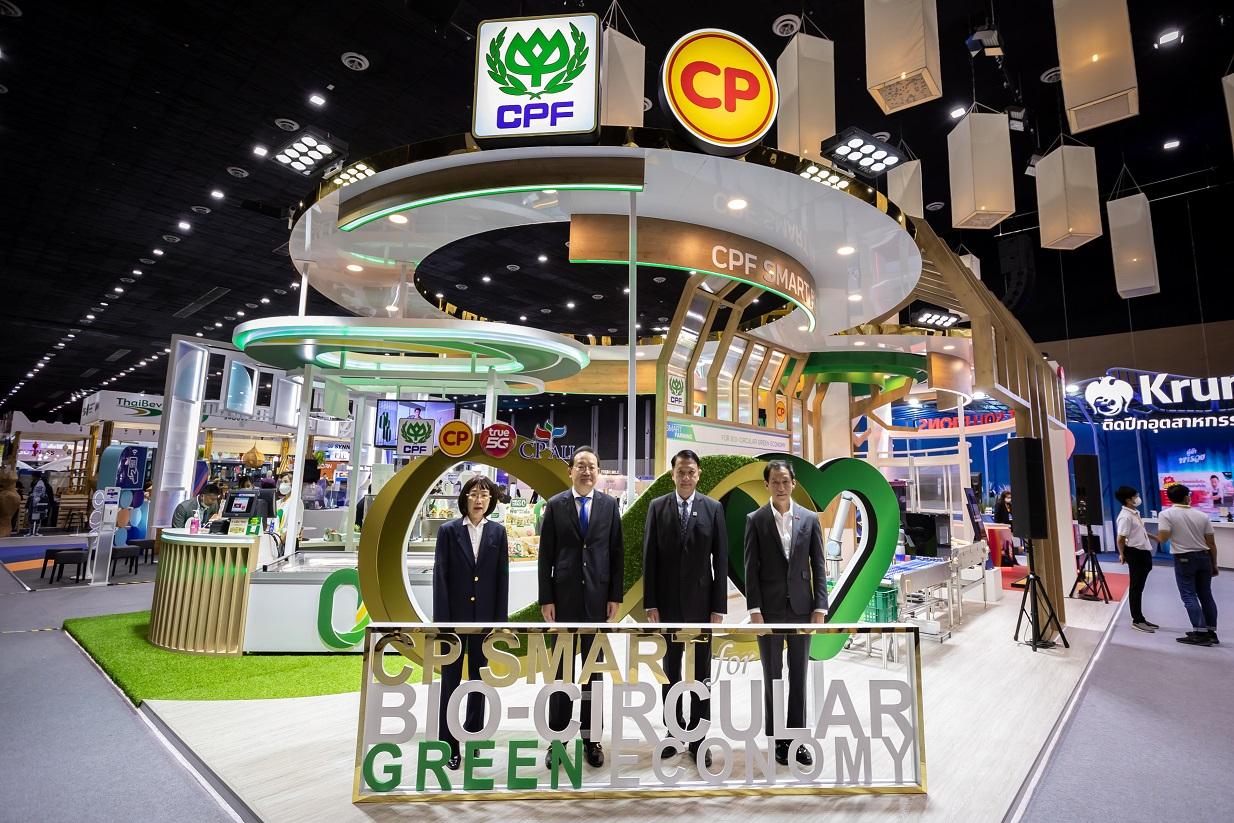 In addition, CP Foods also showcased "food for the future", Meat Zero, a plant-based product that research and develop by CPF RD Center with world-class experts from many countries. The alternative meat is made from plants and manufactured to feel, taste, and appear like real meat thanks to "PLANT-TEC" innovation.  Meat Zero also won multiple awards in Thailand and Overseas such as Food Innovation Award from THAIFEX-ANUGA Taste Innovation Show 2022 and Superior Taste Awards 2022 from Belgium.