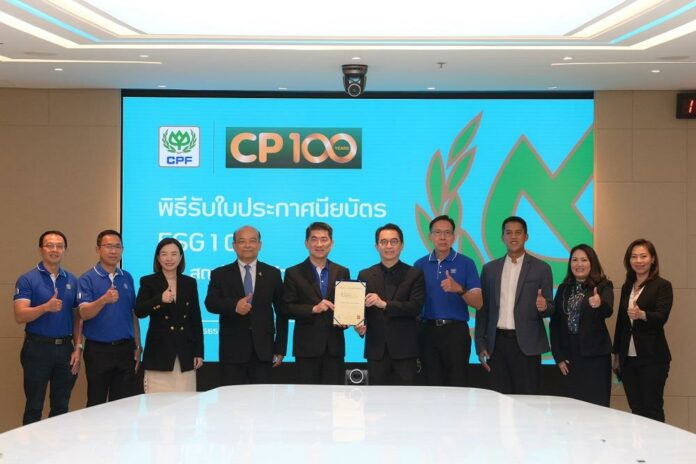 Charoen Pokphand Foods Public Company Limited (CP Foods) has been selected by Thaipat Institute as one of the ESG100 Company, demonstrating promising performance in the area of Environment, social and governance (ESG). This is the 6th time that the company is included in the prestigious list.
Prasit Boondoungprasert, Chief Executive Office at CP Foods, received the certificate from Dr. Pipat Yodprudtikan, Director at the Thaipat Institute. From 851 listed companies that were reviewed by Thaipat, CP Foods has been selected as one of 100 outstanding ESG performers,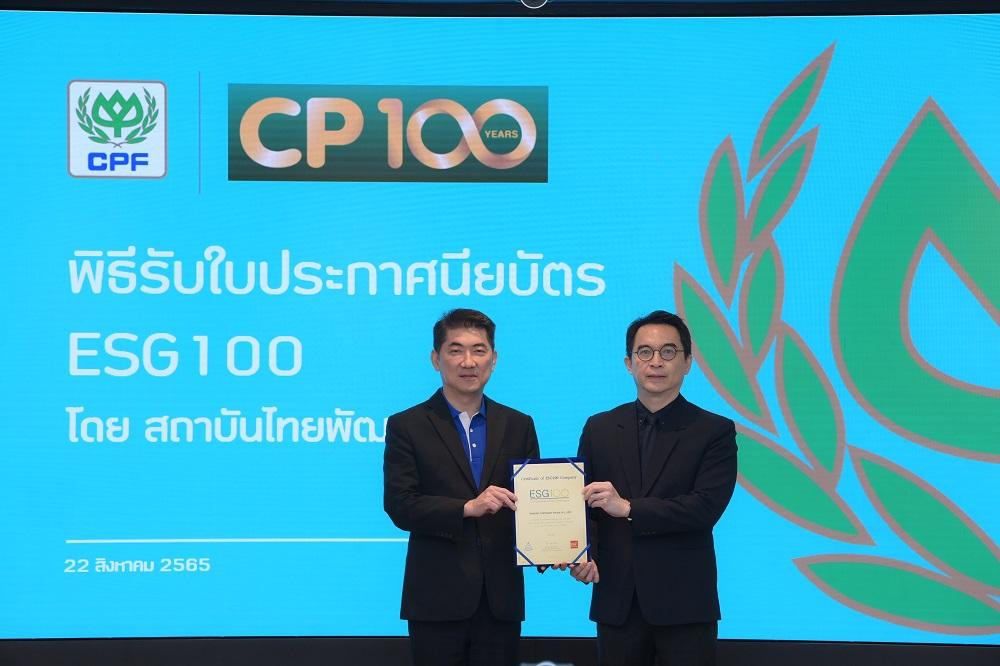 He said that CP Foods integrates ESG into its business strategy. This is also in line with CP Group's "3 Benefits" philosophy, to create positive impacts to the country where it is operated. This can be done by producing high quality food products that are hygiene, safe, delicious, and nutritious while, taking good care of the environment and society. At the same time, it also encourages farmers, partners and society to grow together. These impacts will eventually lead to the benefit of the company.
"I am very pleased and would like to thank Thaipat Institute for recognizing the company's commitment to ESG in its business operations," said Mr. Prasit.
Also, the company announced its sustainability strategy and goals, CPF 2030 Sustainability in Action, aiming to create a better change and directly support 17 Sustainable Development Goals (SDGs)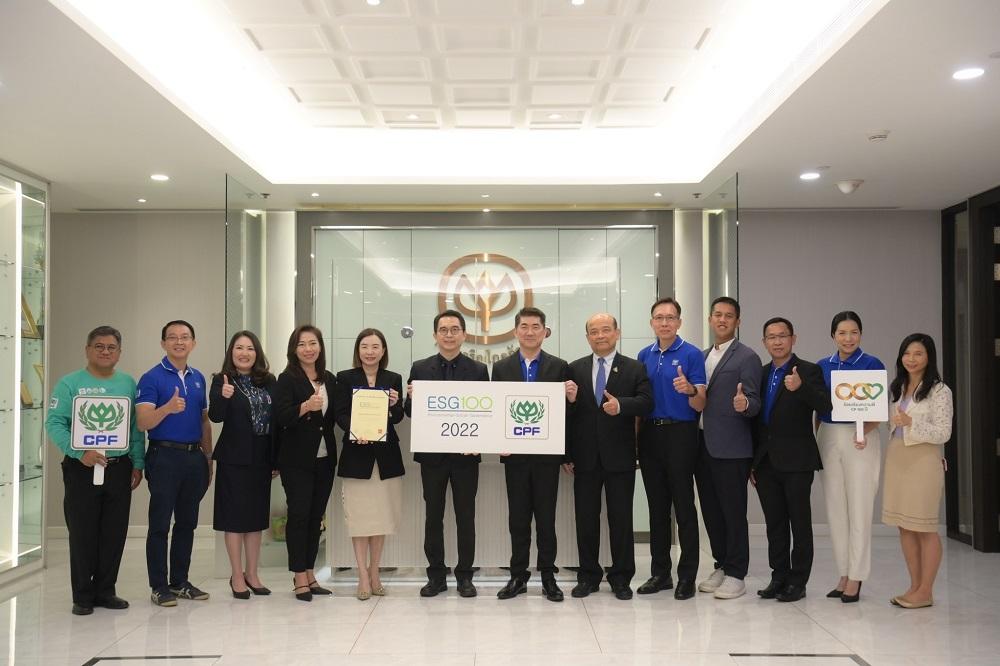 Dr. Pipat Yodprudtikan said that being listed in the ESG100 for the sixth year reflects the company's commitment in ESG and it is a good role model in the food industry. He added that ESG principle is important to all the parties in supply chain, including SME businesses. Driving business with ESG principle is the duty of every organization.
He also praised for its continuous commitment as one of business leaders to drive Thailand's economy forward while taking ESG principle into account.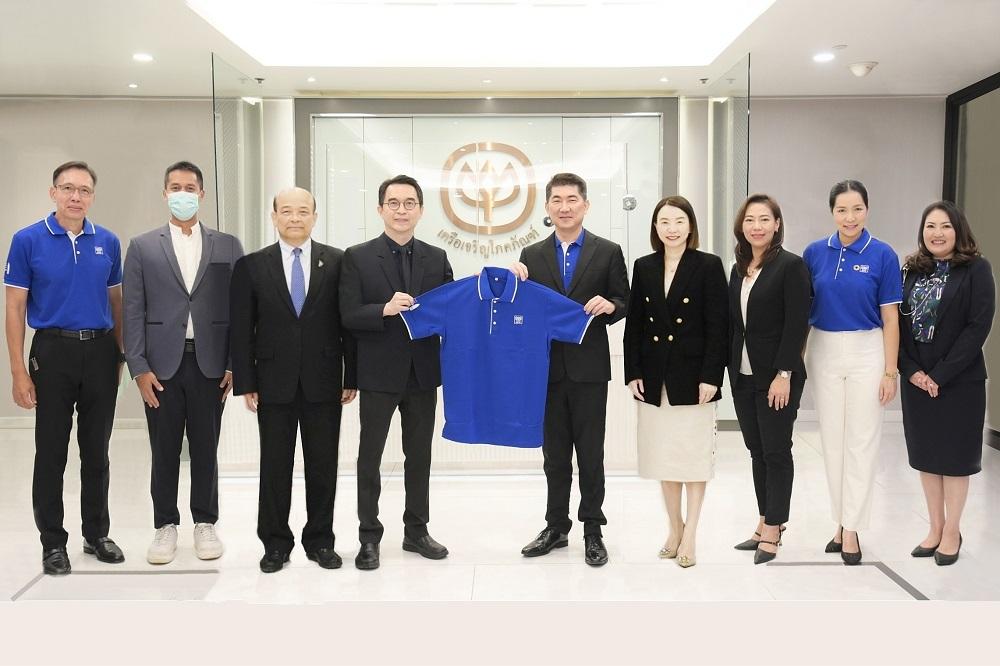 Following this session, CP Foods also launched "CPF Restore the Ocean" program to collaborate with partners and its employees to take actions to raise awareness about ocean conservation. The project aiming reduce of solid waste into the sea and proper waste management according to the Circular Economy principle. The project concludes key activities namely Trap the Sea Trash, Coastal Waste Collection activity, Catch the Trash….Waste to Value, etc.