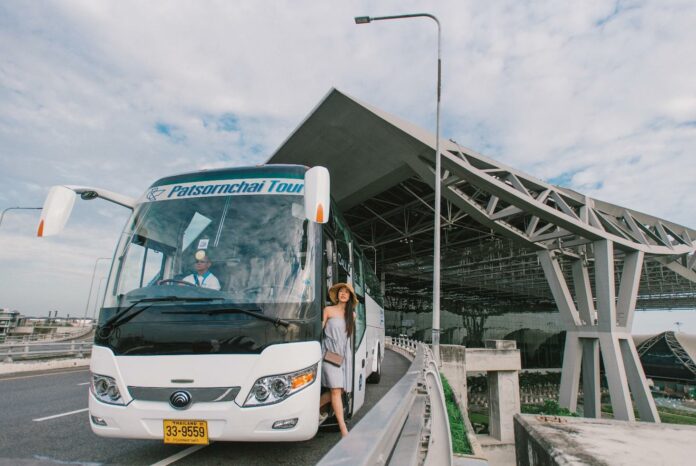 For a very long time, there was no bus rental Bangkok could offer: before you could ever go anywhere outside Bangkok, you would have had to first figure out how to get to one of just a handful of bus terminals in Bangkok. In an era before the charter coach, Bangkok had no reason to add any terminals, or provide any decent service, since there was no competition, so you might have had to change buses a few times to get to the terminal leaving Bangkok, in addition to carrying all your luggage with you, and adhering to their departure schedules. It was both cumbersome and tiresome to do so, and all this when you were meant to be enjoying a holiday. Once on the bus proper, you then had practically little else to do but wait. There was no entertainment to be had, air conditioning was often in suspect conditions, and this wasn't a technological barrier either: not even magazines or simple puzzles were provided. The worst part was you had to go through all of this twice, since the return trip would have been a very similar story. The charter bus Thailand, and indeed the world over, provided at your beck and call today has come a long way since, but its beginnings were very humble.
Our founder didn't like that, so he decided it was time for some change.
25 years on, Patsornchai Tour now stands alone at the top for charter buses in Thailand. Our initial experiences were what shaped our company and principles into what they are today: we kept what little we thought was acceptable, while changing and improving the things we thought were not. Chief of our innovative approach to bus rentals 25 years ago, and even now more than ever was that we listened to our customers. Reviews and any criticisms are very seriously considered, because that is the principle this company was founded upon, and it has led us down a path filled with incredible stories.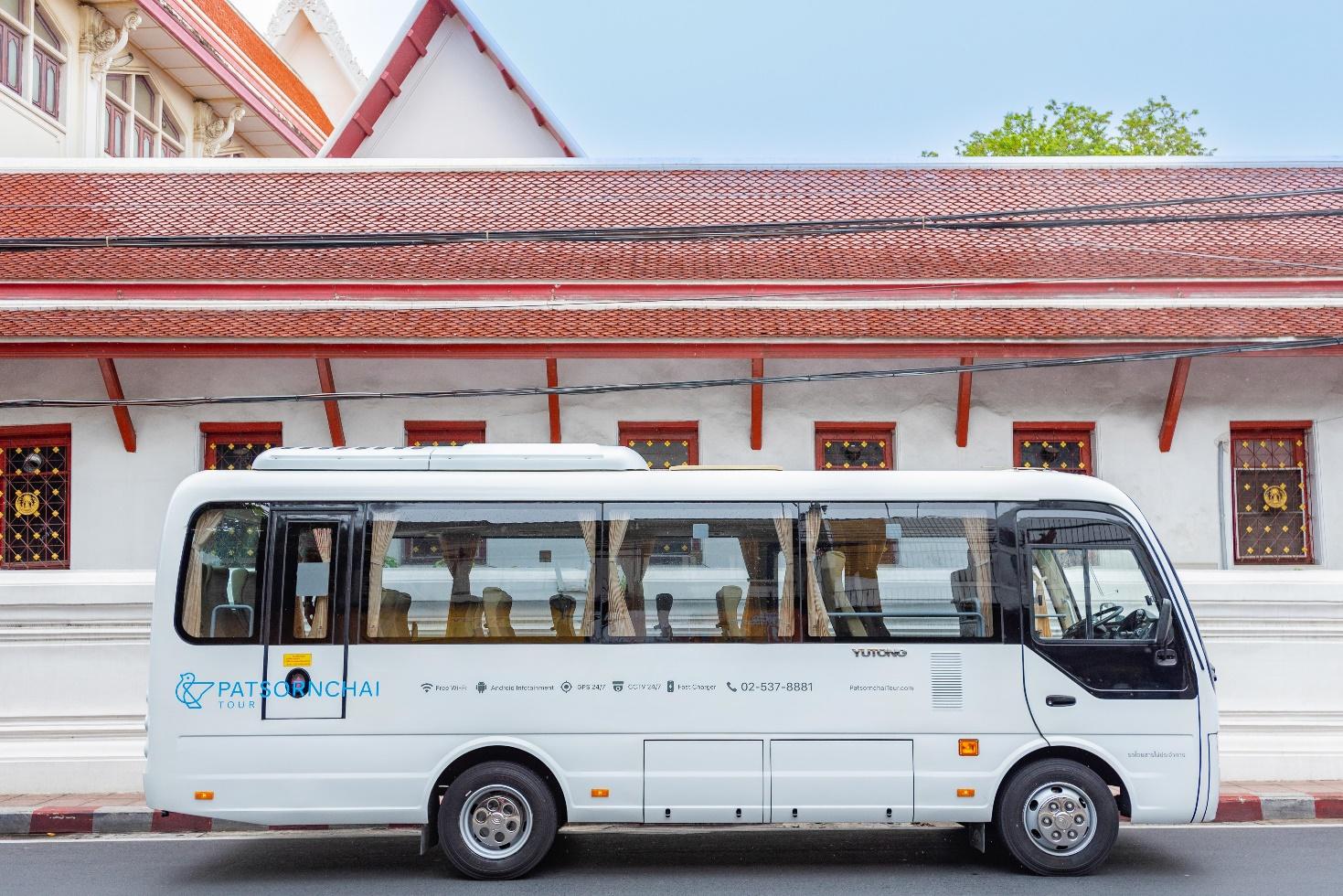 Our most memorable moments
Bus rental companies have it hard: we generally never make anyone's journey, but we can easily ruin one. At Patsornchai Tour however, we can proudly say we have definitely made some journeys just as memorable as the destination. Let's have a look at some of our greatest highlights.
Featured on One 31
While usually not high on a list of things to look out for when you're renting a bus in Thailand, our fleet looks stunning, if we do say so ourselves. In fact, it's not just us who think so, as the producers at One 31 chose the New White 39-seat Patsornchai as their transportation of choice for The Next One.
We at Patsornchai Tour believe that a pleasant journey starts the moment you set your eyes on your mode of transport, so we take every care to ensure it looks good enough for a photo every time. Clean whites not only look elegant as they are, they also reflect heat very well, making cabin temperature regulation much more manageable. In addition, the signature swathes of white with blue accents make Patsornchai Tour instantly recognizable amongst a crowd, a common complaint from customers at times when there are numerous buses parked in a shared lot, and they also give your media an extra pop.
Contestants of the EA Champions Cup Spring 2018
For their road to the World eCup Finals, these talented young players had a different kind of road to navigate to BITEC Bangna. 12 of the best teams this side of Asia needed the best charter bus Bangkok had on offer to compete in the EA Champions Cup Spring 2018.
We had to ensure a smooth journey, and a relaxing cabin environment for the players to perform their best during game time. The MAN Patsornchai stepped up to the plate and then some, garnering praise for its smooth drive, elegant media presentation, and calming interior.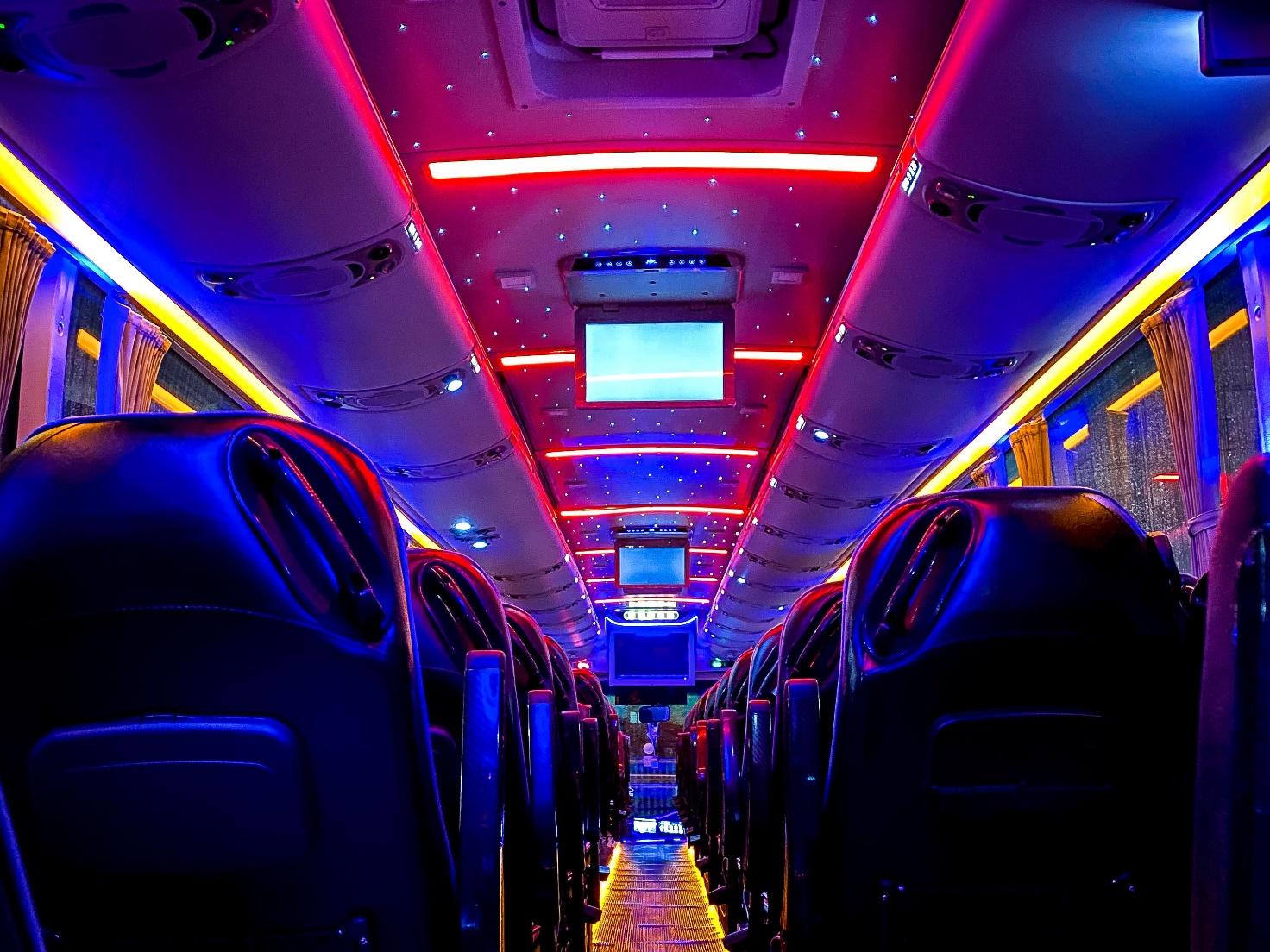 Leicester City Champions of England 2015
It was just 3 years earlier that Patsornchai Tour was the transportation of choice for the Foxes to celebrate their 2013-2014 Championship win, trophy on full display, with Patsornchai Tour as their transportation of choice for their victory parade in Bangkok. It was quite the surreal experience: a Thai owner of a little-known Midlands sports team had just clinched an unlikely Championship win after a rough start to the season. That was definitely a first for Bangkok, and we were delighted to celebrate with them, though understandably at this stage, it was more curious excitement than elation over their triumph. Oh how quickly narratives can change…
3 years on, overcoming 5000-1 odds, and scraping by relegation just the year before, it came as an absolute shock that the Foxes would seal their place in history with an impossible Premier League win! The celebrations this time dwarfed the previous one by a wide margin, with the country seemingly united in willing the Foxes to a fairytale ending, so it was only fitting that the best bus rental in Thailand would parade the team once again, glistening Premier League Trophy in tow, down the streets of Bangkok.
It was an honor to be a part of such a momentous occasion, and we feel many of the best qualities of the title-winning team are mirrored at Patsornchai Tour: great management, a remarkable work ethic, and an undying dedication to a cause.
These are just 3 of our more recent clients that have had a lasting impact on us, with many more that we simply cannot fit into one article, and hopefully with many more to follow in the future. Covid has truly been a once-in-a-lifetime experience for not just ourselves, but for countries as a whole as well: working from home; temporary closures of entertainment venues, restaurants; and even a brief ban on provincial travel in Thailand has affected us in many adverse ways as a bus rental company, but we took the initiative to improve our fleet and upskill our staff instead of simply waiting. We looked forward to a time when we would return to service you again, and we wanted to do it better.
Memorable, but not the proudest
Our company highlights comprise some of the most recognizable names, both local and worldwide, and it fills us with great pride to have been their transportation of choice, but we devote the same love and attention to every single one of our clients.
We enjoy listening to customer feedback at Patsornchai Tour, sometimes it is simply a client telling us about their holiday, and then we end up talking for a while; other times it is a serious critique of our service, in which case we try and work with them in order to find a solution. Either way, to us feedback is feedback no matter how big or small: we treat all comments with the respect they deserve.
Every comment is critically assessed and improvements are carefully implemented. We believe our journey to the top as the best bus rental Bangkok has ever seen has been made possible because we listen to everything our clients have to say.
Photos from flashy events and celebrities leaving our buses are nice to hang up on our walls, and indeed get everybody involved very excited to be a part of, but the real lasting achievements for us are a good round of service and happy customers. At the end of a service, if we had done a good job, that is when we feel the most pride. We are what we are today because of you.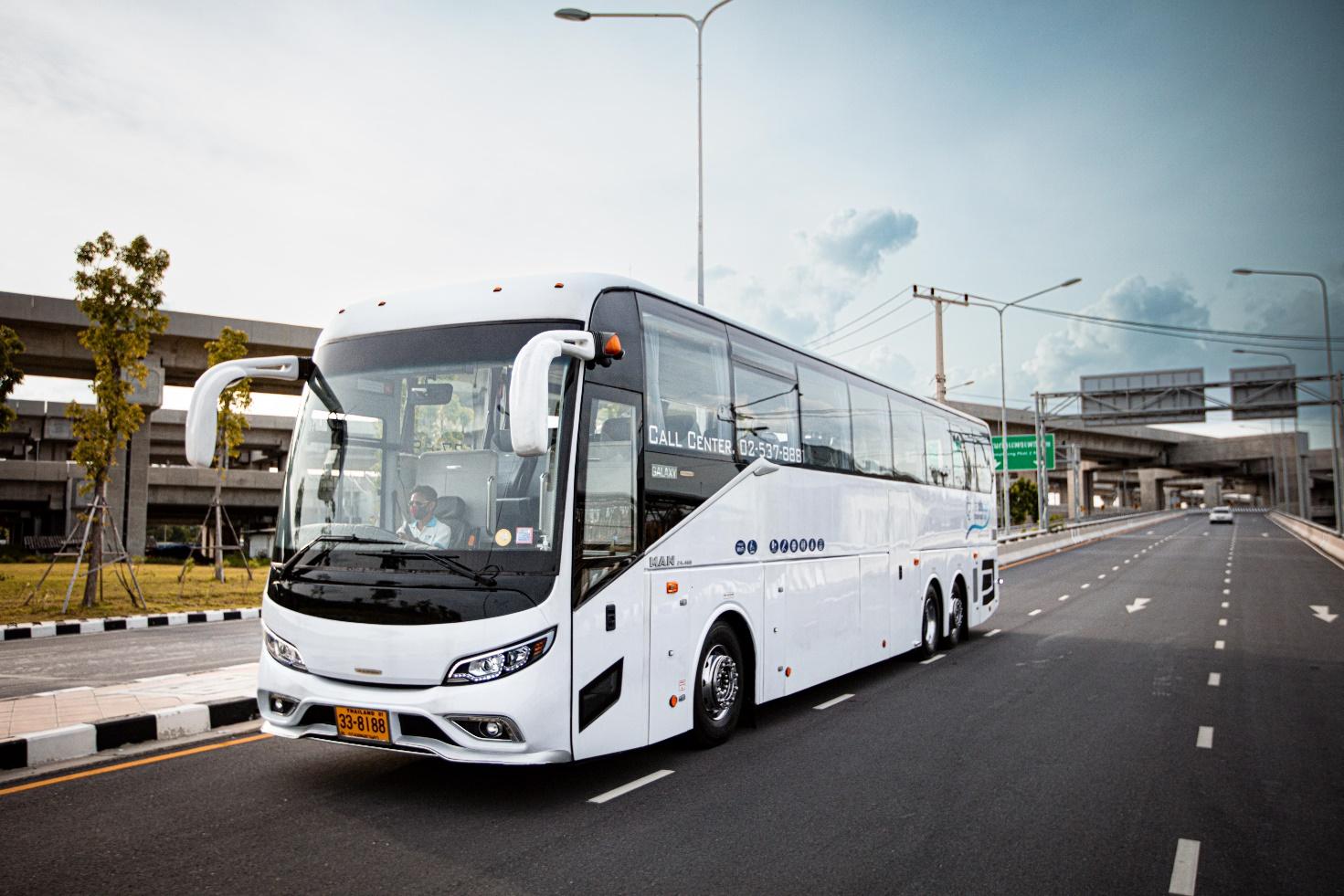 Read more about bus rental in Bangkok at
https://www.PatsornchaiTour.com/en