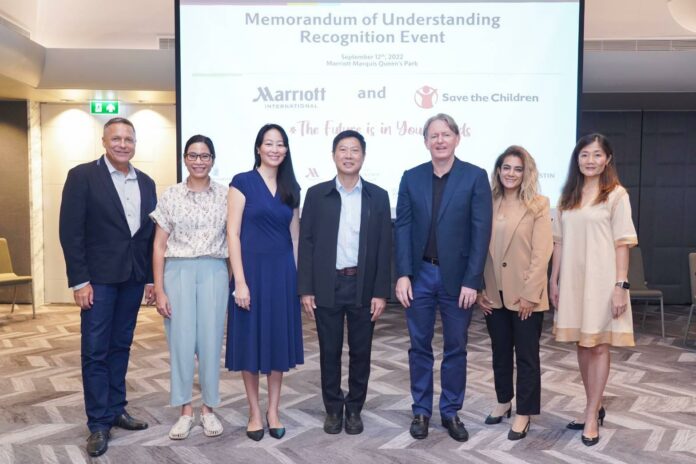 Important new project will see many local youths from the restive southern province, including women, given training and internships with Marriott's hotels and resorts in Thailand
The Marriott Thailand Business Council has taken another positive step forward in improving the lives of young people and alleviating poverty in Thailand, with the launch of a new partnership with Save the Children, the global organization aimed at supporting underprivileged children around the world.
The province of Pattani in the far south of Thailand has long suffered from low economic growth and high unemployment. A long-running insurgency has also claimed the lives of approximately 7,000 people and shattered the existence of many families. To make matters worse, there are clear gender disparities in Pattani, with many young women having limited access to higher education or employment.
To help Pattani's young people, including women, rise above these disadvantages, Marriott has teamed up with Save the Children Thailand Foundation to launch a new project aimed at creating job opportunities for local youths. This initiative is being co-funded by USAID and other public and private sector agencies.
Under this important initiative, the children will receive technical/vocational education, training, and certification from accredited independent public and private institutions, helping to improve the students' employability.  Save the Children will deliver "Life Skills for Success" coaching as developed in partnership with Accenture, and Marriott will co-create a new hospitality option with a focus on food and services.  Twenty percent of the students who graduate from these programs will be rewarded with internships, including at Marriott's properties in Phuket, Khao Lak, Krabi and Koh Samui. 
These internships will comprise extensive training and practical experience, including approximately 60 days of on-the-job training and mentoring with departmental managers. Eight of the interns will be fully sponsored by Marriott, including transport, accommodation, a daily allowance and more. This experience will give each young trainee a clear pathway towards a lifelong career in the hospitality industry – either with Marriott or with another hotel or resort operator.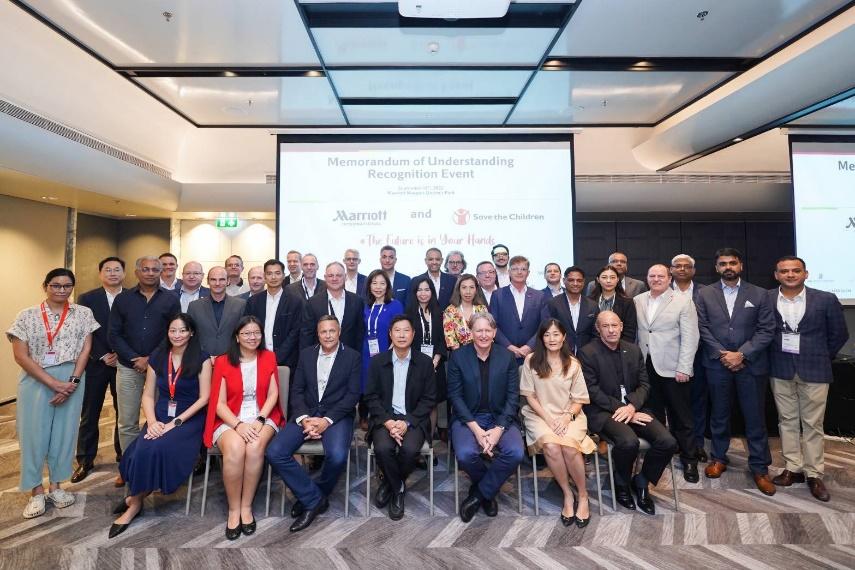 "The benefits of this program are manifold; not only could it create employment for young people and potentially raise the living standards of entire families, but it could even help to improve social stability – a situation often connected to economic prosperity. The initiative will also help to plug a skills shortage within the hospitality industry, which has been exacerbated by the global pandemic. We are very happy to work with Save the Children and look forward to welcoming the first interns from Pattani into our hotels and resorts soon," commented Jakob Helgen, Area Vice President – Thailand, Vietnam, Cambodia & Myanmar, Marriott International. 
"We are delighted to partner with Save the Children on this critical project. By delivering training and employment opportunities for young people in Pattani, we are not only creating jobs; we are offering the chance of a brighter future for disaffected youths in the province. As part of Marriott's commitment to equality, we also want to deliver on our promise to empower women to enjoy fulfilling lives and careers. We are excited about realizing the potential of our new associates," said Tina Liu, who is the first female chairperson of the Marriott Thailand Business Council.
"For many years, Save the Children Thailand has been collaborating with Marriott to provide support for Thai children in need. Building upon this commitment, Marriott's 'Youth Employability' project will provide valuable opportunities for young people in the deep south of Thailand to widen their experience and connections in the hospitality industry, enhance status in the job market and potentially raise their income," said Prasert Tepanart, Executive Director of Save the Children Thailand Foundation
For more information about Marriott International, please visit www.marriott.com, and to learn more about the Marriott Thailand Business Council, please visit www.facebook.com/marriottbusinesscouncilthailand. 
For further information about the Save the Children Thailand Foundation, please head to thailand.savethechildren.net.