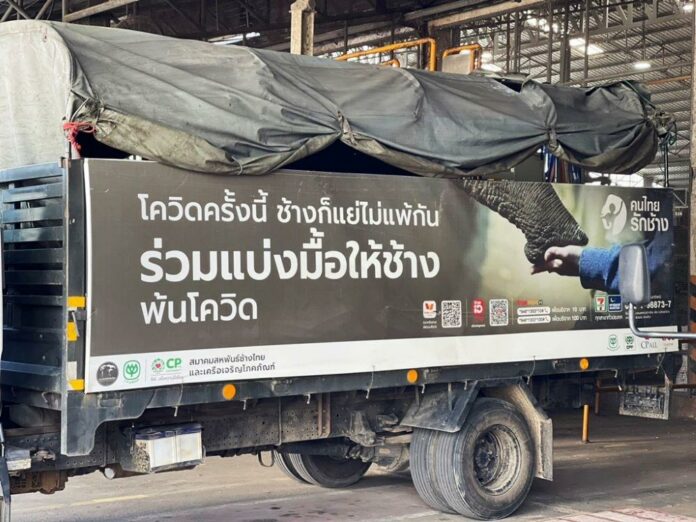 Charoen Pokphand Foods Public Company Limited (CP Foods) donated 60 tons of "Erawan Elephant" foods to the Thai Elephant Alliance Association as a part of "Thais Love Elephants Project". The effort aims at saving Thai elephants from starvation and undernutrition during the COVID-19 crisis. 
Rewat Hathaisattayapong, Executive Vice President of CP Foods, said that the company has donated 60 tons of Erawan E3, elephant food with the internationally-recognized standard, to the Thai Elephant Alliance Association. These food supplies will be distributed to elephant sanctuaries and agencies under the Department of Livestock. The purpose is to help sanctuaries and mahouts who have lost income and unable to sufficiently feed their elephants due to the Covid-19 crisis,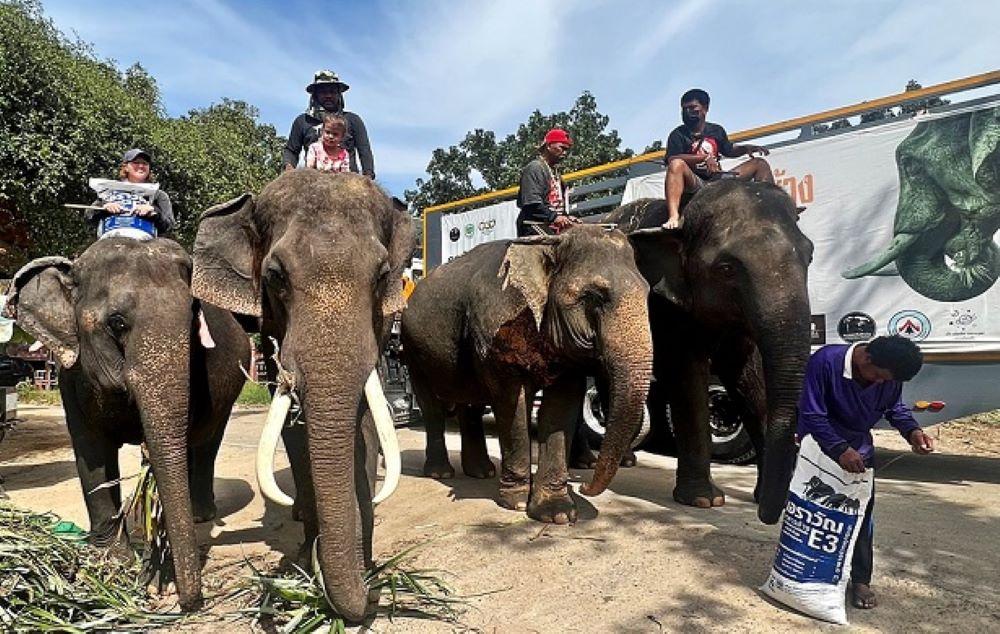 ""The COVID-19 pandemic has affected not only human, but also the animals. Thai elephants are severely suffered from this crisis. In order to save them, CP Foods has joined the Thais love elephant project for the second year, offering food supplements to keep the elephants, especially old and sick animals, healthy during the outbreak," he said.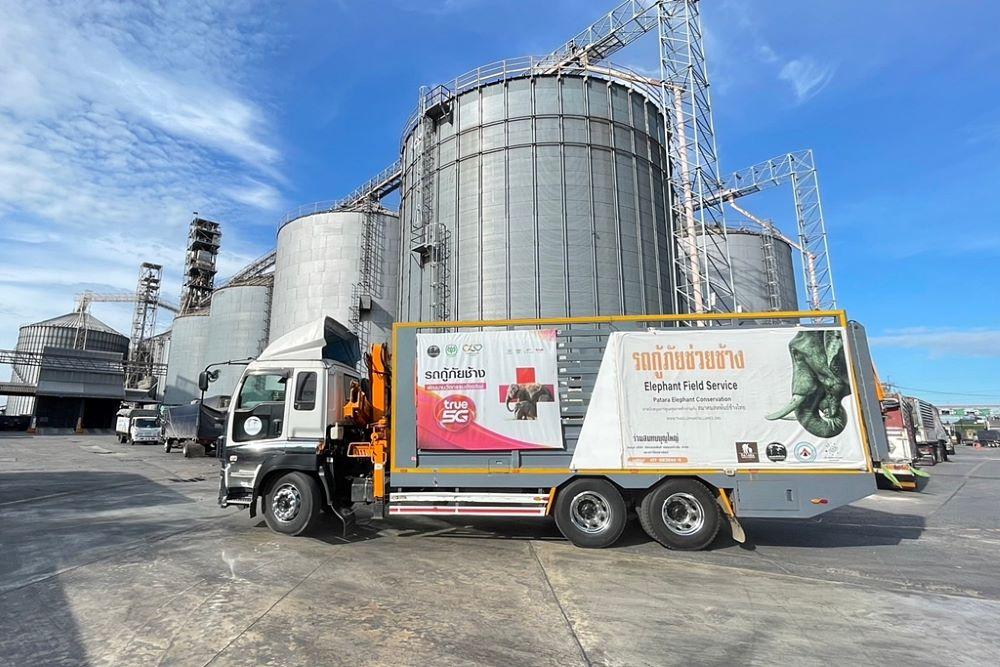 The first phase of animal food was already delivered to elephant camps in 15 provinces, namely Phra Nakhon Si Ayutthaya, Nakhon Pathom, Kanchanaburi, Ratchaburi, Phetchaburi, Prachuap Khiri Khan, Chumphon, Ranong, Phang Nga, Krabi, Nakhon Si Thammarat, and Surat Thani. Meanwhile, the second phase will be sent to Yala, Pattani and Narathiwat on 9th November 2022.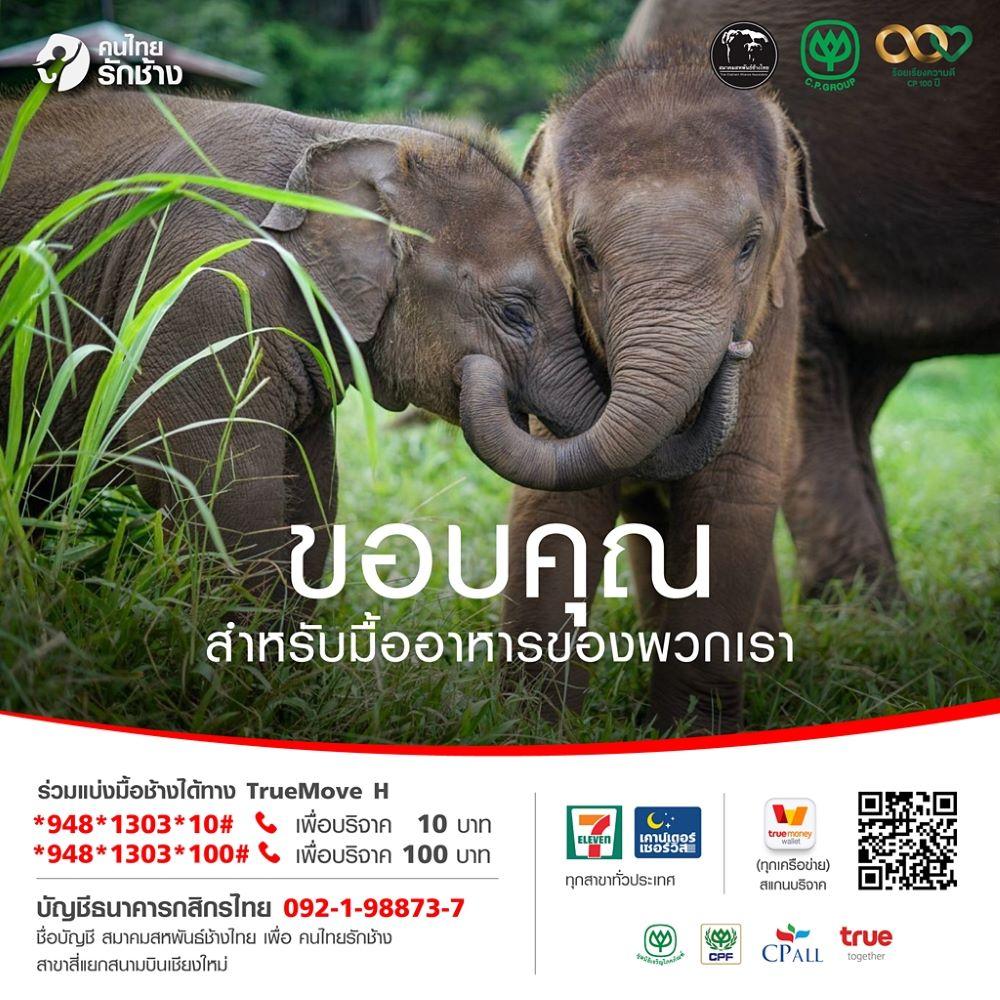 Theerapat Trungprakan, President at Thai Elephant Alliance Association, said the elephant sanctuaries nationwide have lost significant amount of income due to the ongoing pandemic. Despite their best effort to keep the elephants in best condition, they have been struggling to feed them with high nutrient foods. Consequently, the health of the elephants is deteriorating. Some of them fell ill and die, particularly the old and newborn animals. With CP Foods support, the elephants have received quality food supplements. It has nutritious animal feed, including protein, vitamins, minerals, thus helping to alleviate the suffering.  
"Thank you CP and CP Foods for always providing good support. This allows Thai elephants and elephant herdsmen to go through such a difficult time," he said. 
Initiated in 2021, Thais Love Elephants Project was a great success. The crowdfunding campaign, by Charoen Pokphand Group, CP Foods, CP All and True, has been raising over 2,798,000 baht, donating  120 tons of animal supplements to elephant camps nationwide.