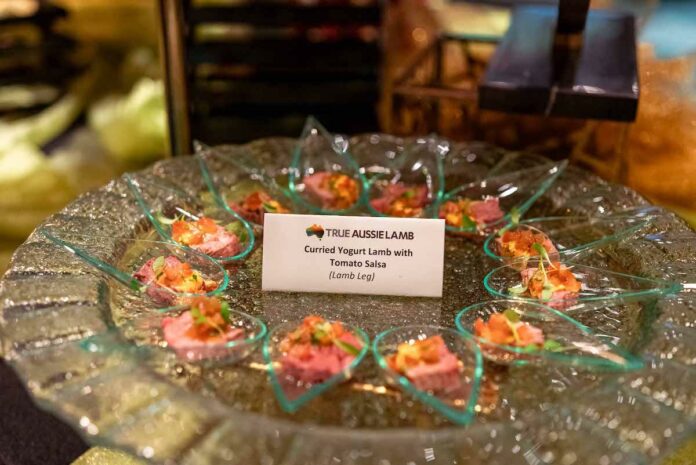 (Bangkok, xx September 2022) Australia is known for many things, but arguably its most well-known exports are the delicious food and wine the country produces. With its unique environment, world-class producers and superior quality control standards, Australia delivers some of the best flavours.
To celebrate the wonders of Australia, leading food and wine industry organisations in Australia have collaborated to bring the best of the country's quality beef & lamb, succulent seafood, premium dairy products, delectable fruits and nuts, crispiest vegetables, and diverse wines to Thailand and will be showcasing them in a series of immersive experiences. 
To be held at Gaysorn Urban Bangkok on 1 November 2022, the "Taste the Wonders of Australia" event will bring together leading Thai food and beverage industry professionals, importers, and distributors, who are bringing the best Australian products to food and wine lovers across Thailand. Thai government officials and representatives from the Australian Embassy in Bangkok will also be in attendance.
The event is a celebration of the delicious, high-quality products available to import from Australia and a unique opportunity to learn how to bring out the best flavours in Australian red meat, seafood, dairy, fruit, nuts and vegetables and pair them perfectly with wine.
The Thai Chef from Gaysorn Urban Bangkok is creating a Thai fusion menu, blending flavours from two different cultures to inspire the tastebuds of those attending. A leading sommelier will match Australian wines to each course, showing the versatility and drinkability of each wine with Thai cuisine. 
Another Australian food and wine initiative taking place at the same time is a sponsorship of the renowned MSC Culinary School in Bangkok. Thailand's next generation of chefs will prepare a sumptuous showcase menu of Thai fusion dishes using fine, fresh Australian produce. The students will learn how to feature the beautiful flavours in their dishes and appreciate how using high quality, fresh ingredients can elevate the dishes they create. 
Thai food and wine lovers are forever hungry for new dining experiences and unique flavours. Food and wine trends are accelerating at a rapid pace post-pandemic and there is high consumer demand for sustainable choices, healthy options and fresh, clean, produce. Australia's reputation as a premium producer of fresh food and wine makes it a trusted supplier and natural choice for consumers.
Recently, at FHA Singapore, trade guests were treated to a preview of "Taste the Wonders of Australia" during the Meat & Livestock Australia networking event. A spokesperson from the Australian Food & Wine collaboration said, "Australia produces some of the best produce and wine in the world and is highly trusted and sought-after by chefs and consumers. Superb quality, distinctive taste and diversity of offering means unique & memorable experiences every time". 
Attendees at these invitation-only events are able to experience premium Australian food and wine and leave with a sense of wonder.
This food and beverage marketing initiative has been funded through the Australian Government's Agricultural Trade and Market Access Cooperation program.