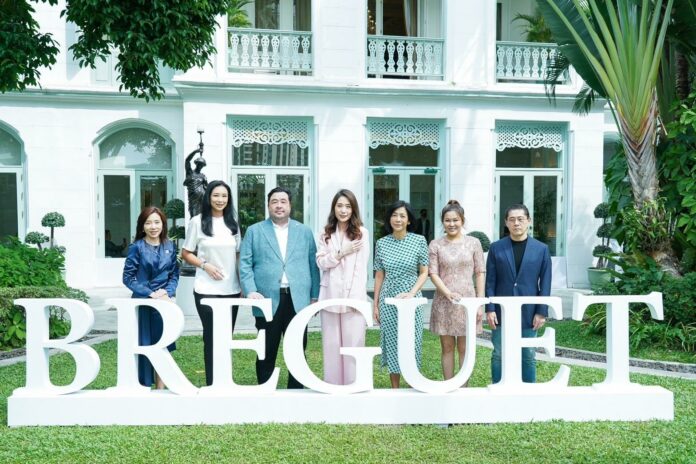 Breguet Thailand invites you to experience precious moments with the luxury and elegant Breguet timepieces at the new boutique situated in the Mandarin Oriental Bangkok Hotel.
The boutique  has rolled out the red carpet for enthusiasts of the refinement of the world-class watch brand from Switzerland. The opening was marked by the official unveiling of the new Breguet collections at a warm reception presided over by Ms.Yonlaon Watcharapetch, Vice President of Brequet Thailand. Among the distinguished guests were Mr.Kris Chatikarat, Ms.Tipanat Lenbury, Ms.Mayuree Chaipromprasitj, Ms.Saranthon Asavet and Mr.Yos Watkanai.
The event was highlighted by the debut of the Classique 7337 Calendar, Classique Dame 8068 and Reine de Naples 8918.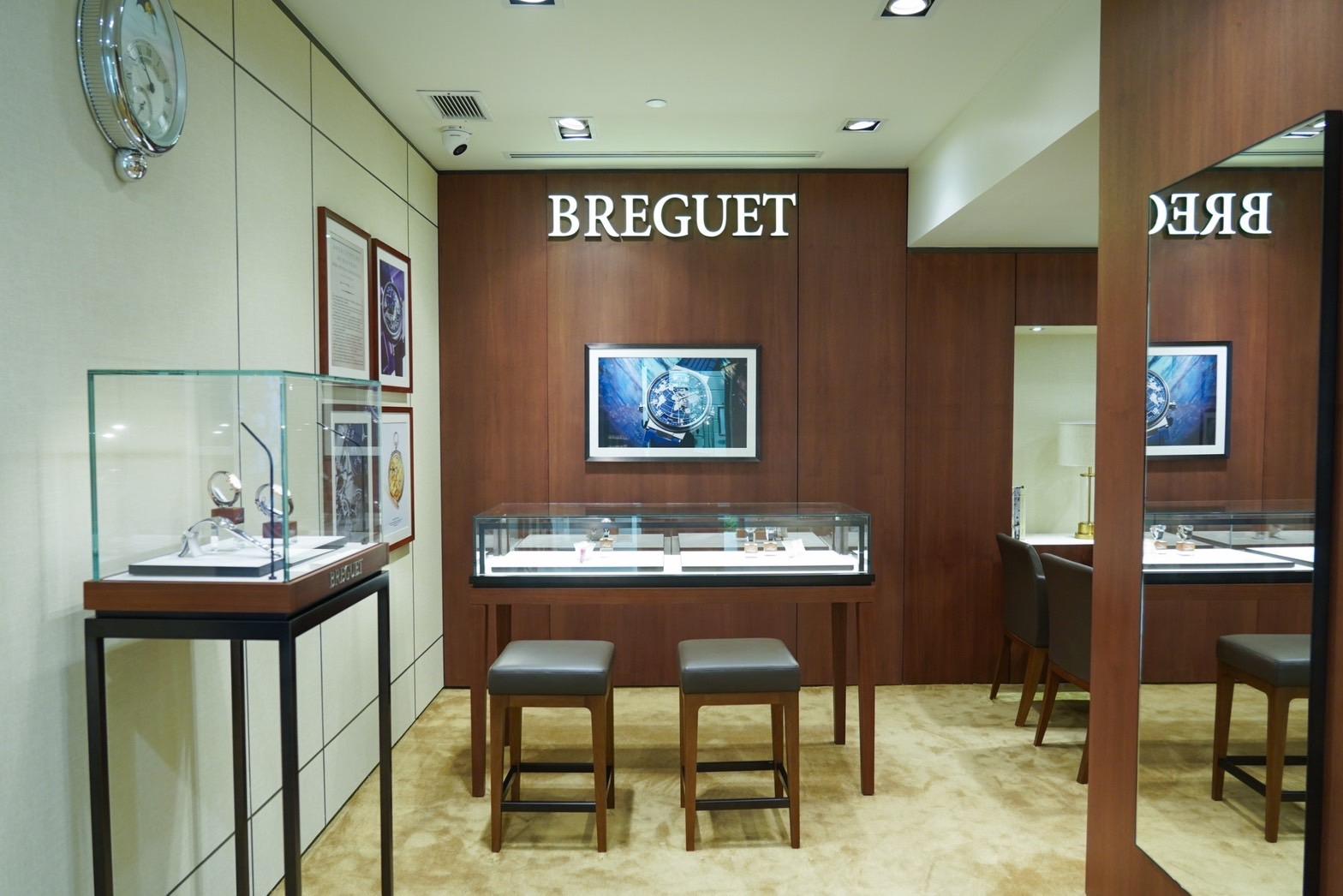 The Classique 7337 Calendar features a modern style while retaining the strong codes that have forged the brand's history.
Available in 18K white or rose gold, this new timepiece is fitted with a strap in midnight blue for the white gold case model and a mysterious brown for the rose gold version.
The Classique Dame 8068 is revealed in a new interpretation of appearance.  It stands out with a dial that is full of contemporary flair and a mechanism enabling the wearer to change the strap easily and quickly by oneself as desired. Available in both white gold and rose gold cases, the Classique Dame 8068 represents the first time in the Breguet series to offer three interchangeable straps. The white gold version comes with a leather strap in teal blue and Byzantium purple, while the white gold edition offers peacock blue and raspberry pink.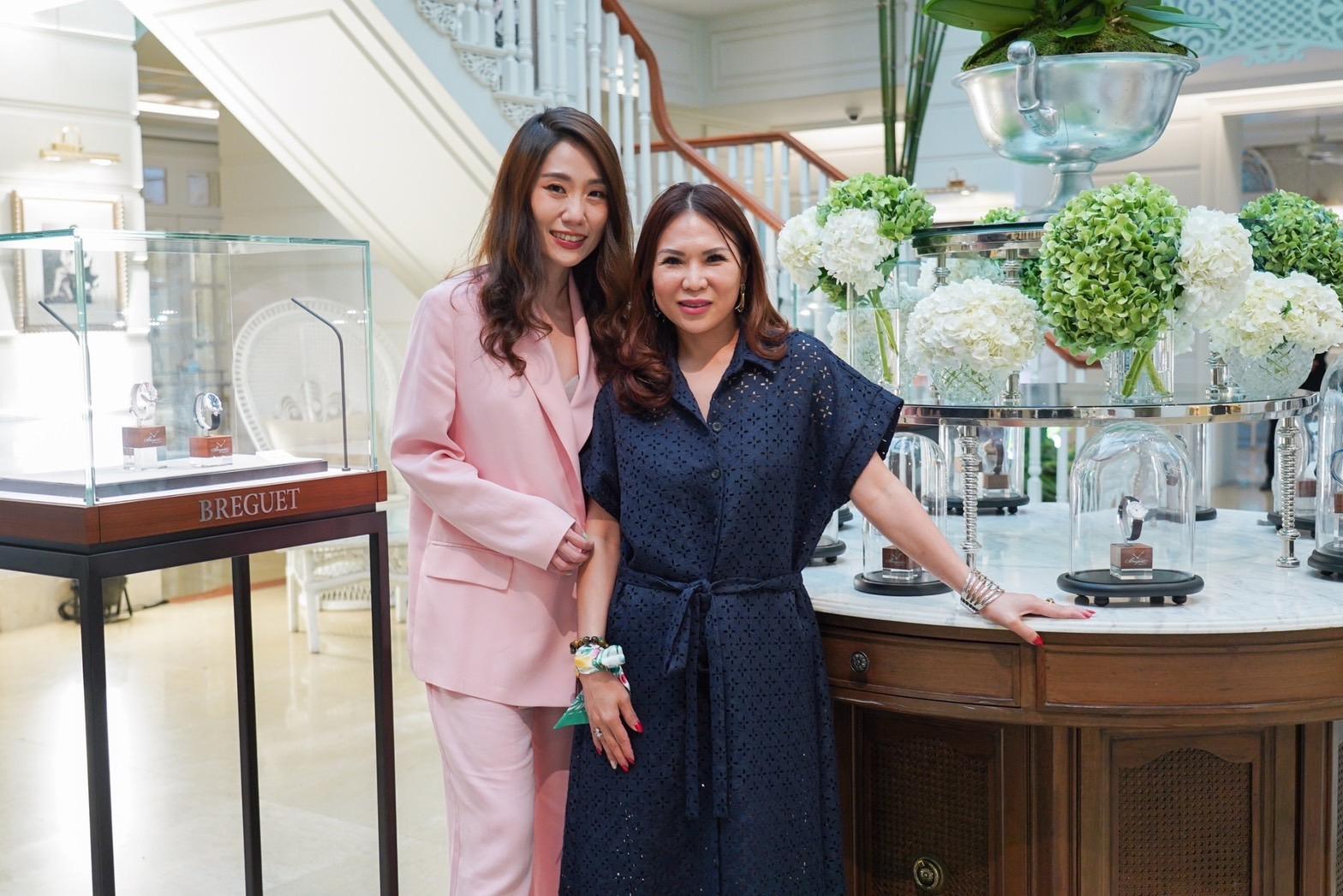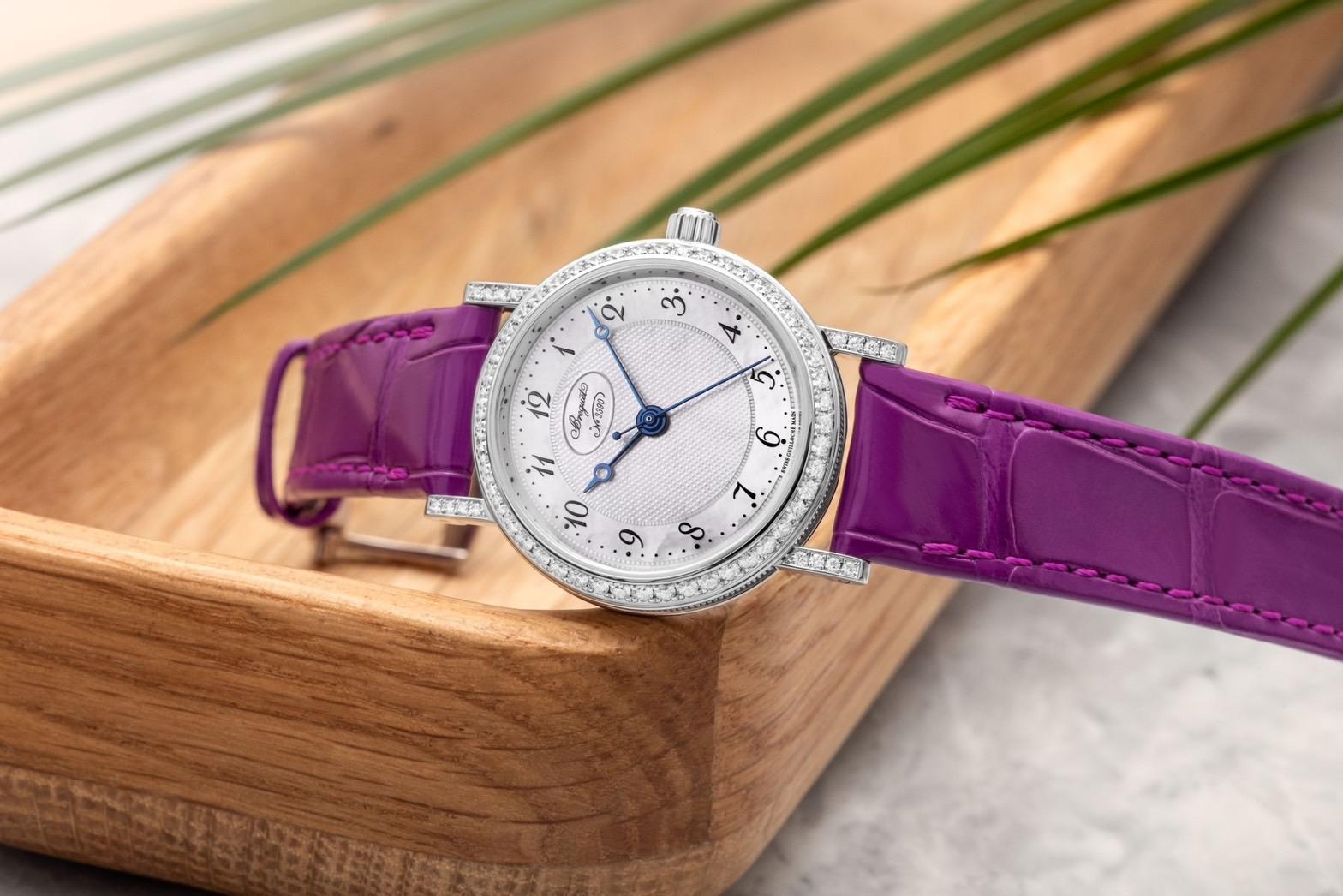 The Reine de Naples 8918 was inspired by the world's first wristwatch built in 1812 in tribute to Caroline Murat, Queen of Naples and the sister of Napoleon. It features a black dial with Grand Feu enamel art that uses a blend of silica and oxide to bring out many shades of enamel. Another special feature is the day-night and striking hour functions which were invented especially for it.
Come experiencing the timeless elegance of Breguet watches which have been meticulously crafted as the inventions of beautiful and valuable timepieces at the new boutique Inside the Mandarin Oriental Bangkok Hotel.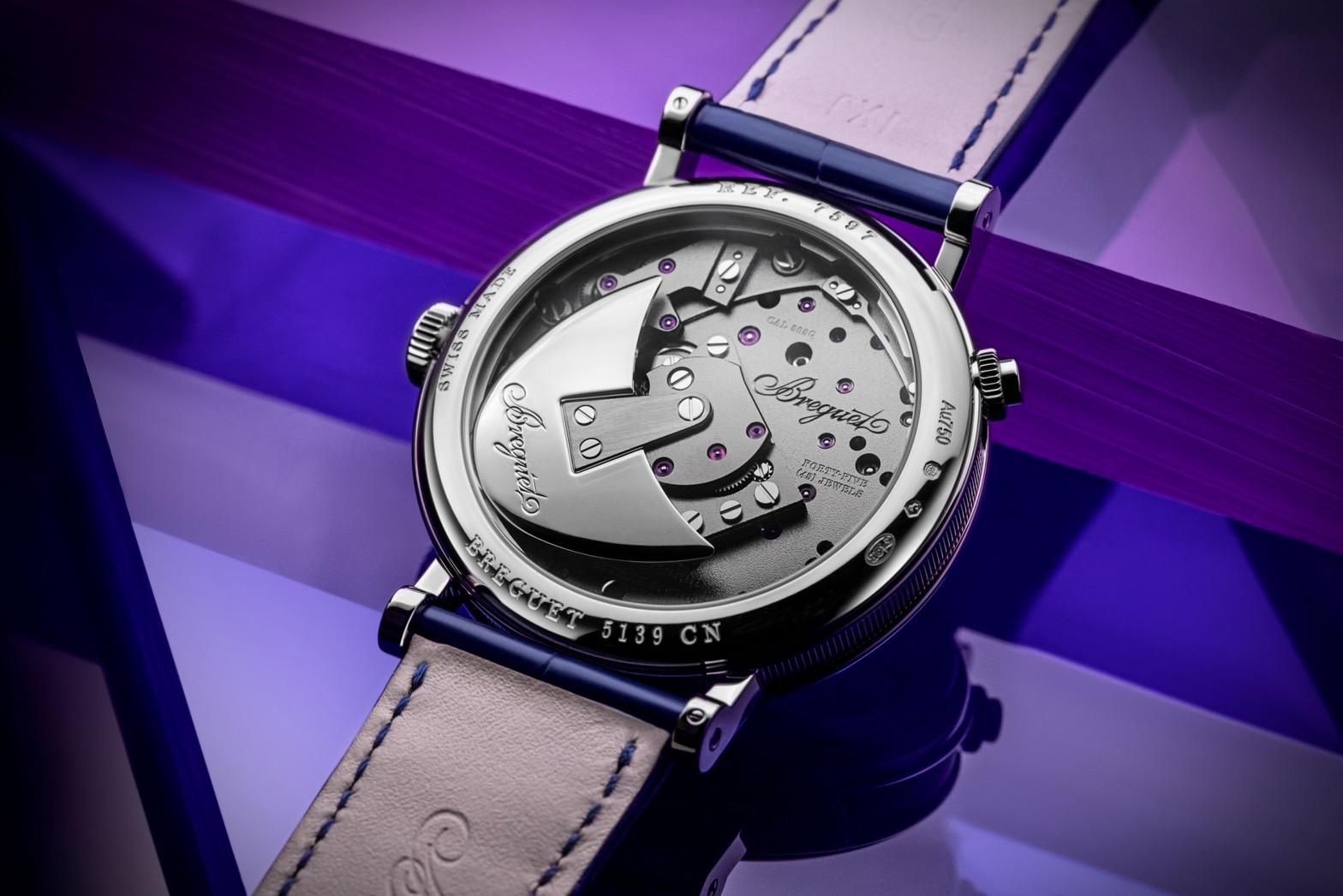 For more information, call 02-266-8915 or visit the website https://www.breguet.com/en