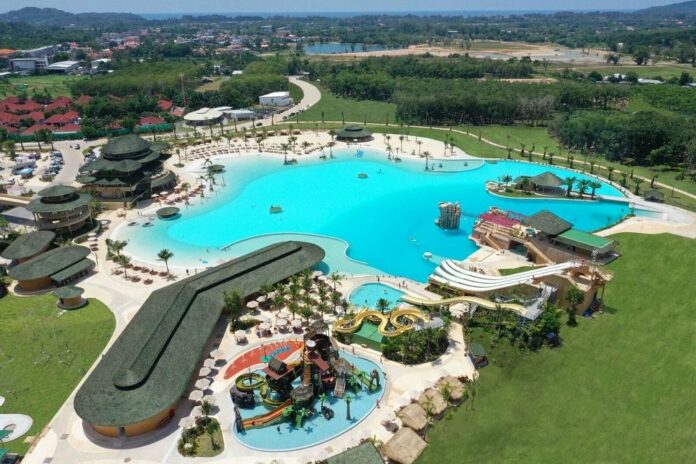 The first FREE DJ Warm-Up Weekend for the "Blue Tree Magic Forest DJ Festival 2023" will be held on Saturday the 10th and Sunday the 11th of December 2022 on the lagoon beach at the stunning Blue Tree Phuket's Crystal Lagoon, creating that perfect outdoor beach festival atmosphere for you to party the day and night away. 
You can Thrill and Chill from Day and Night at the first DJ Warm-Up Weekend for Blue Tree's Magic Forest DJ festival 2023, and it's a FREE entry for everyone.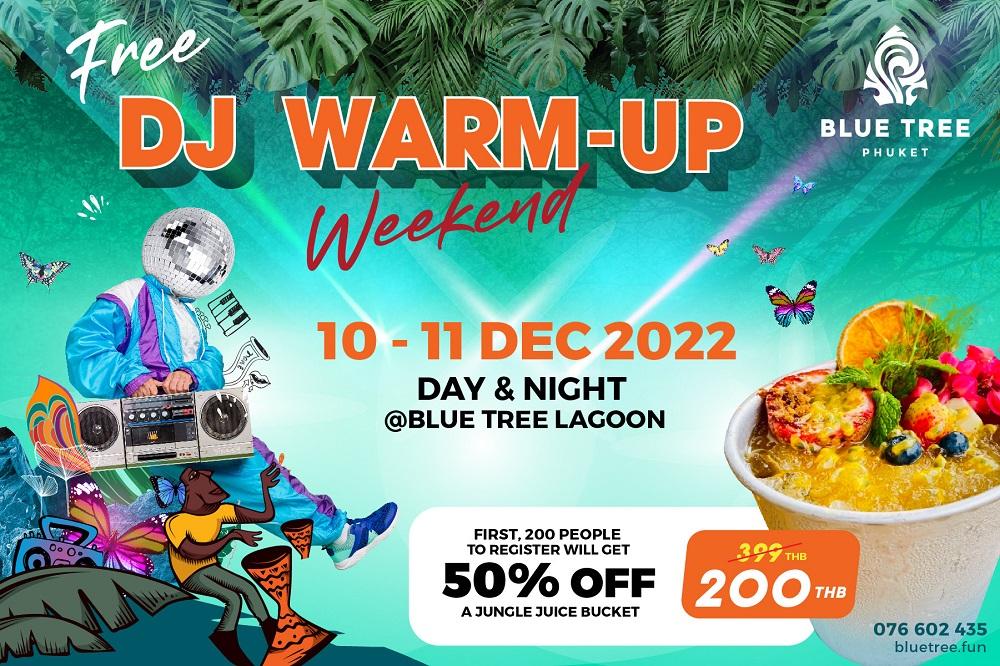 Some of the best DJs from all over Phuket will be collaborating to bring you an array of different styles of music and genres. There will be a host of exclusive shows and special performances to help create a beach festival atmosphere, an atmosphere that you can only get at Blue Tree Lagoon.
On top of the amazing venue of the Blue Tree Lagoon and some of the best DJs from Phuket, there will also be an exciting line-up of, dancers, models, fire shows, and parties over the two days.
Let your imagination go Fun at First DJ Warm-Up Weekend for Blue Tree Magic Forest DJ Festival 2023.
Special!! Get 50% off on the signature drink 'A Jungle Juice Bucket' when you register for beverage purchase in advance at https://bluetree.reserveyourvenue.com/events  
#BlueTree #BlueTreePhuket #Entertainmenthub #ChillandThrill #DayandNight
#DJFestival #Party #FireShow #Models #Dancers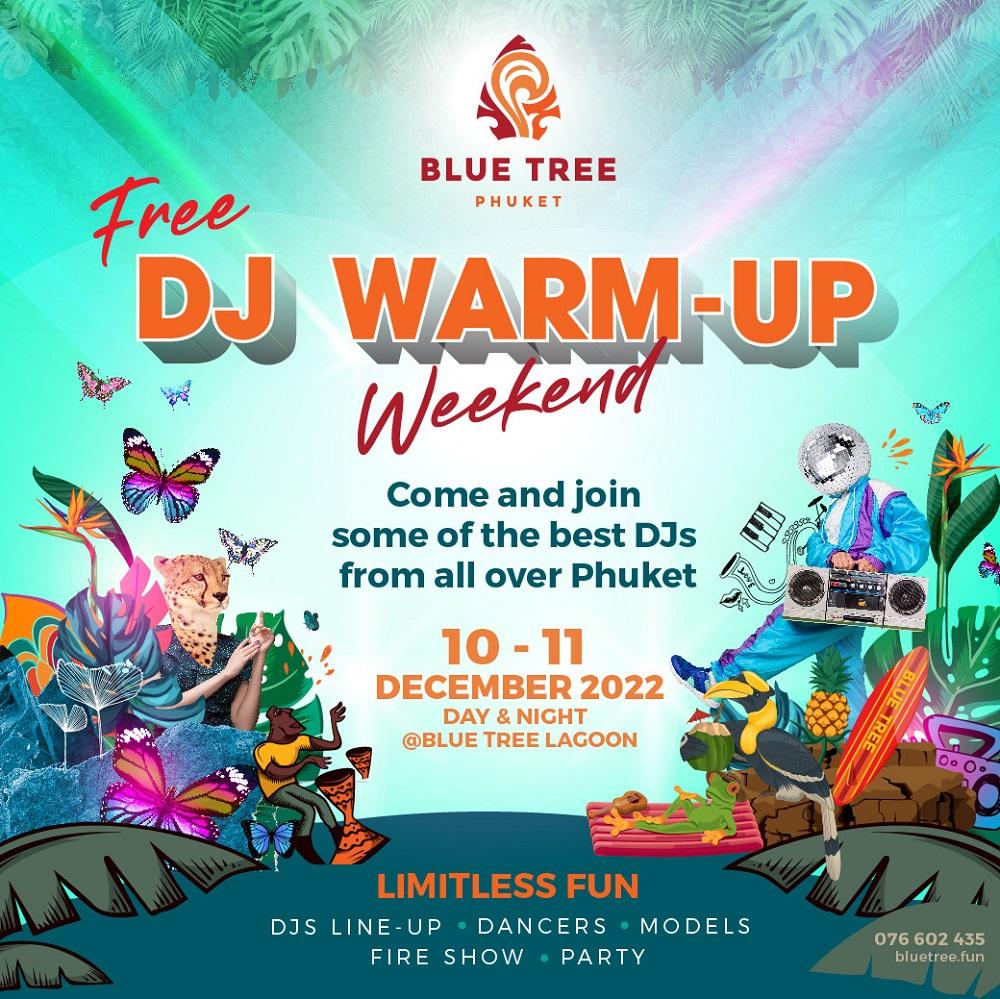 About Blue Tree Phuket
Blue Tree Phuket, Entertainment Hub, Thrill & Chill, Day & Night.
At Blue Tree, we take FUN seriously. Whether it's lounging by the Crystal Lagoon, taking advantage of a wide variety of exhilarating activities on or off the water, working out indoors or outdoors, indulging in delicious cuisine, enjoying local and international events and entertainment, or shopping and checking out the Lifestyle Village, Blue Tree offers up a little something for everyone. The island's premier Sports, lifestyle, and entertainment destination. The Blue Tree Lagoon is Phuket's first-ever Crystal lagoon, and it is a magnificent sight, boasting beautiful views and a huge variety of things to do. The sporting options are endless in the lagoon, and plenty of adrenaline-inducing activities set the pace for a fun-filled day. From cliff jumping, zipline, ninja warrior course, paddle boarding, wakeboarding, underwater scooter, water slides, and the lagoon also has the longest Superfly in Thailand, which takes only 10 sec to launch you high into the air, and if you do have your eyes open, gives you even better views of the stunning lagoon. But it's not only the stunning Crystal lagoon that boosts an array of sporting opportunities for children and adults. Blue Tree also offers a wide range of health and sports activities to get active and stay fit. A host of community-based sports facilities and activities that include a forest park, fit trails and outdoor gyms, mountain bike trails, a skate pump track, a purpose-built skate park, DoJo, kids camping, jungle adventures, a health and sports running club and so much more.