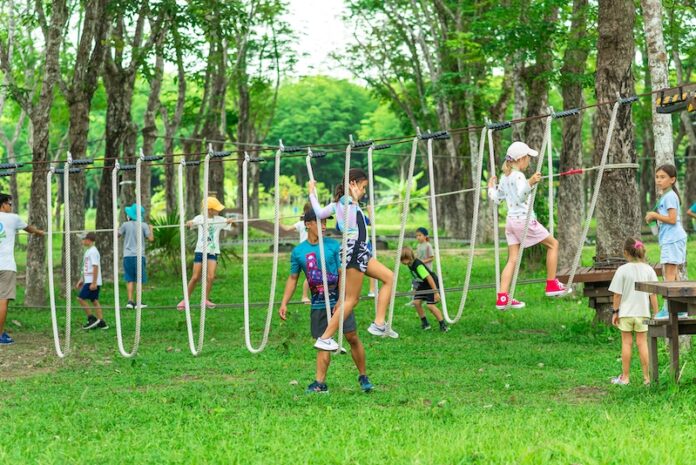 Blue Tree Phuket welcomes the school holidays with a "Kids Camp" activity designed to enhance a wide range of skills and recreational activities in young people
To welcome the upcoming school break, comprehensive entertainment hub Blue Tree Phuket is organizing a  "Kids Camp" that allows children to enjoy various learning experiences. Kids can choose between the Ninja Camp, the Sports Camp, the Muay Thai School Camp, and the School Holiday Training Camp or any combination of the four.
The activities not only provide plenty of fun and enjoyment but also contribute to physical development and offer opportunities to make new friends and engage in new social experiences. The Kids Camp at Blue Tree Phuket will be available from July to October 2023, offering non-stop excitement and a wide range of activities for children to enjoy.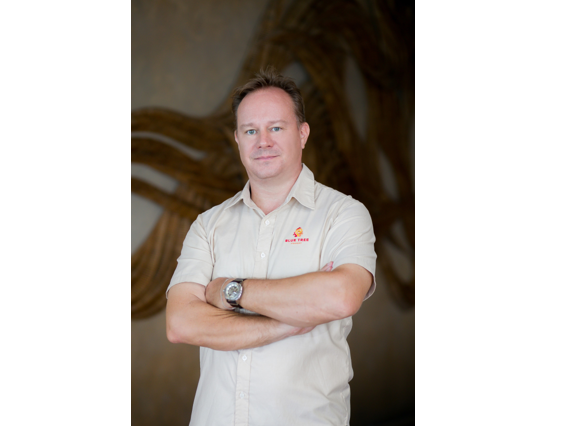 Mr. Bo Johan Wallen, General Manager of Blue Tree Phuket, said: "At Blue Tree Phuket, we prioritize fun in every activity under the slogan 'Entertainment Hub, Thrill & Chill, Day & Night.' We aim to provide happiness and new experiences throughout the day, with a continuous flow of various activities that make the most of our valuable space. We also emphasize safety and environmental care.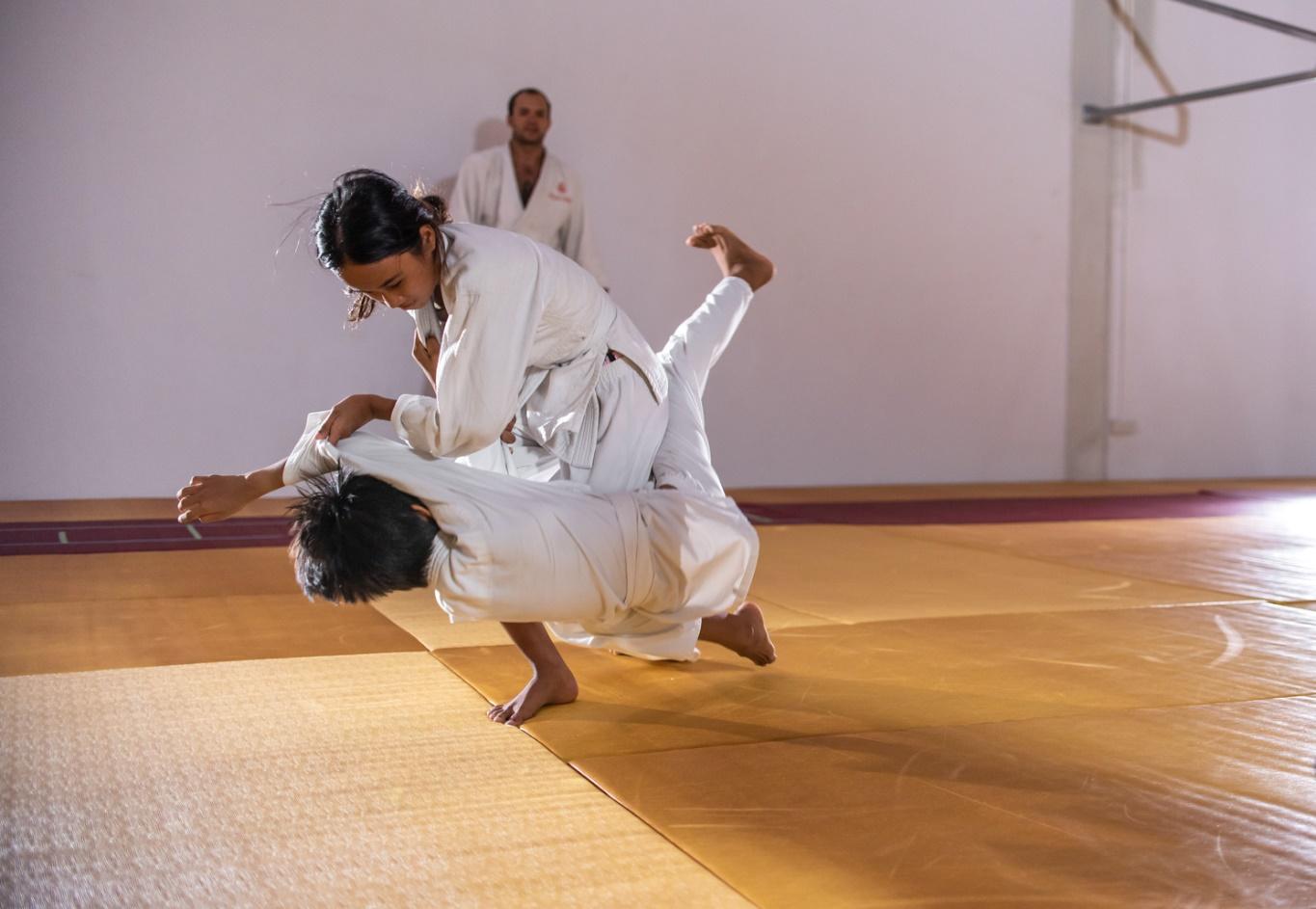 The KIDS CAMP is another activity that highlights the importance of supporting parents in taking care of their children during the semester break. It allows children to make the most of their free time by participating in camps that cater to their interests and provide expert guidance. We have received positive feedback in the past, and we expect to earn the trust of parents once again this year, as Blue Tree Phuket continues to take care of children just as before."
For this year, Blue Tree Phuket is preparing to open four camps in which children can participate. They are the Ninja Camp, the Sports Camp, the Muay Thai School Camp, and the School Holiday Training Camp. Each camp is designed with a curriculum suitable for each child. The 4 camps are as follows:
Ninja Camp 
This is the hottest camp and one that will capture the interest of children. In addition to training in sports, there will also be a simulation of Spartan Kids activities to prepare the children who are interested in participating in Spartan Kids competitions. This event will be held in November, also at Blue Tree Phuket.
∙ Open for kids from 6-16 years
∙ Camp runs Monday-Friday from 3-28 July, 2023 from 8.30pm to 4pm 
∙ Daily fee 1,900 baht per person per day (flexible date) and Weekly fee at 8,500 baht per person (inclusive of complimentary T-shirt) 
∙ For more information and application, click [email protected] or call 061-175-2896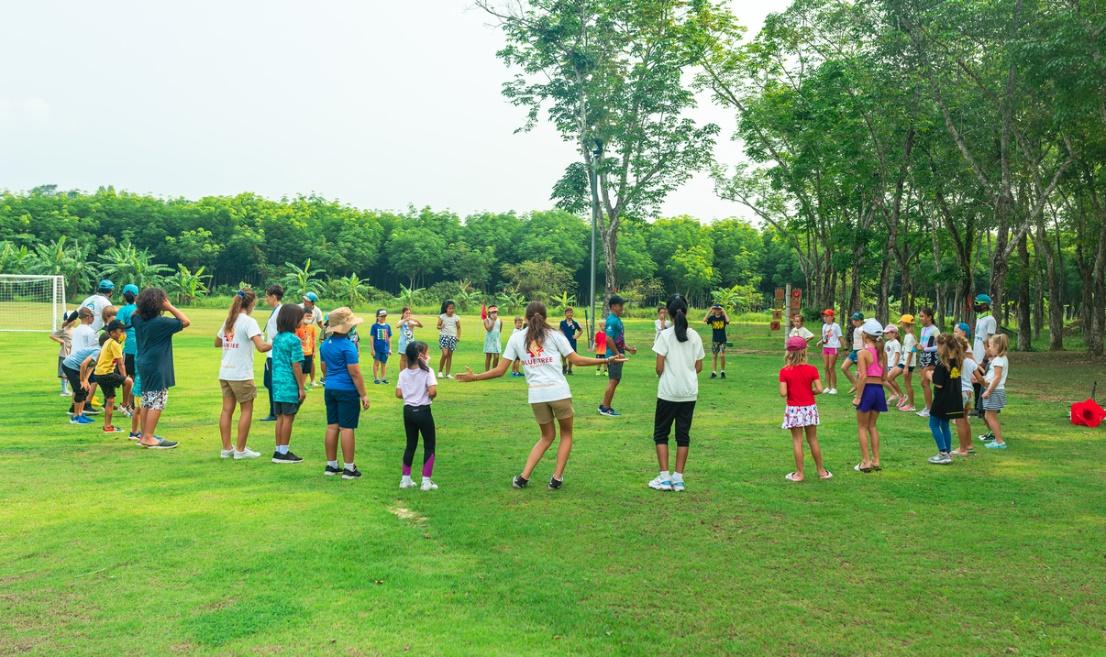 Sports Camp
This camp is designed to enhance various skills in such sports as Muay Thai, cricket, skateboarding, swimming, cycling, running, and football. It also includes arts and crafts, skills workshops, and cooking classes.
   camp t-shirt for the week).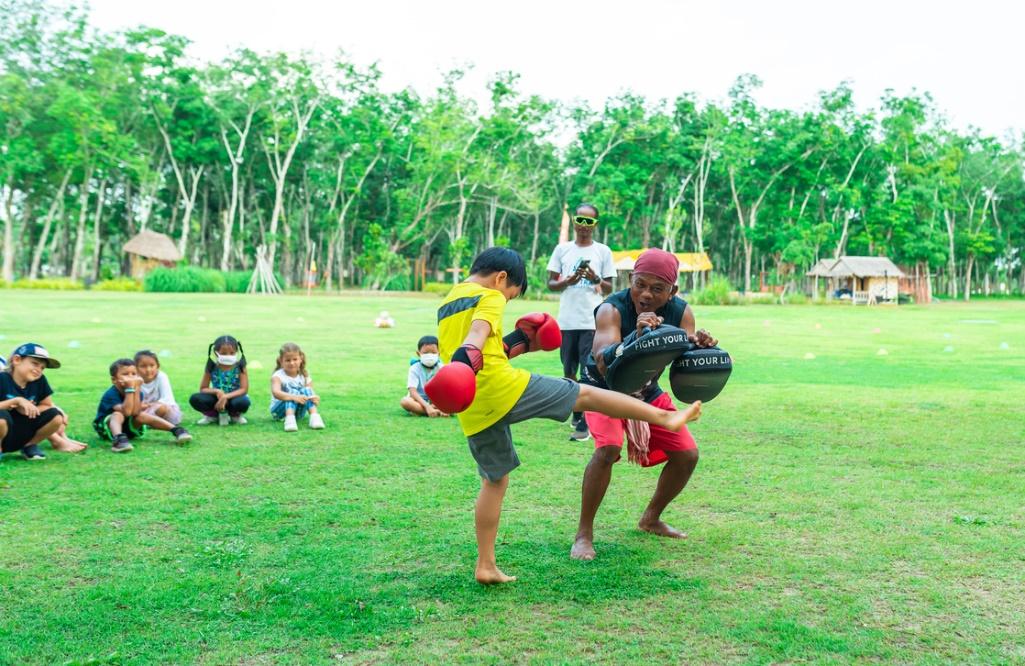 Muay Thai School Camp 
Experience the art of Thai martial arts that simultaneously enhance strength and flexibility while building stronger muscles.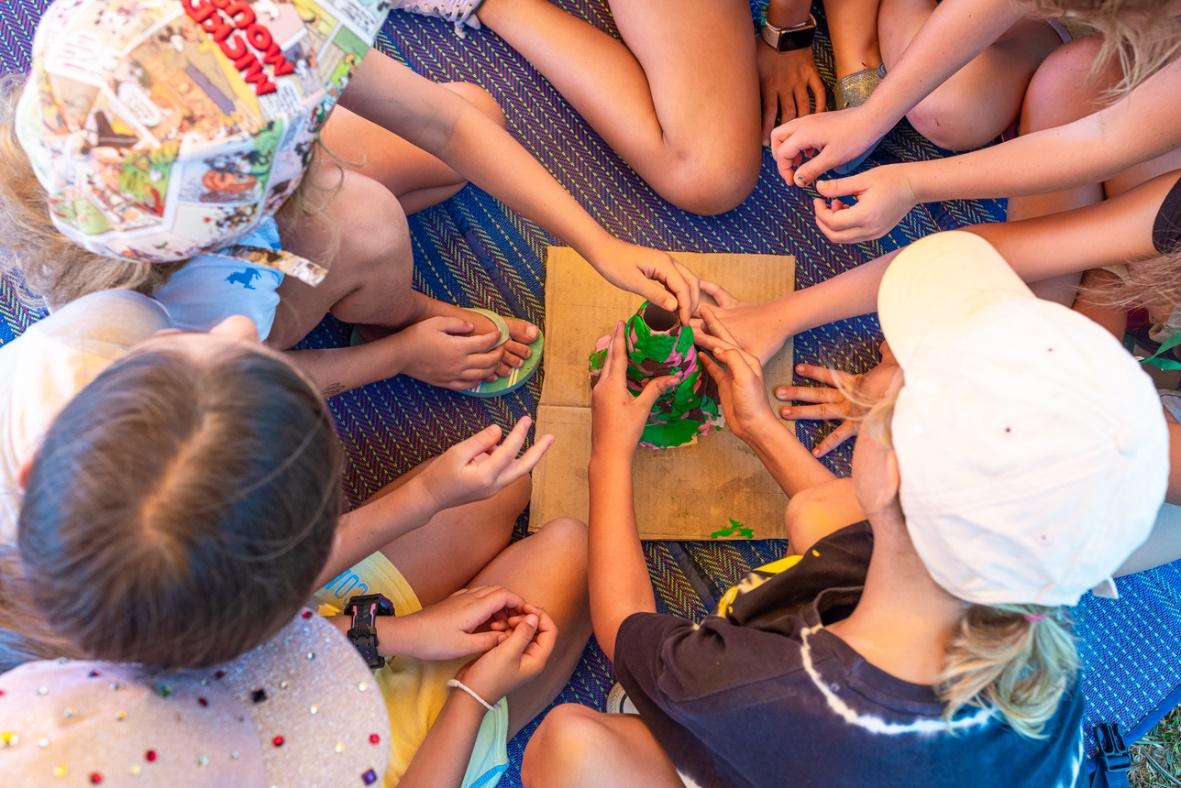 School Holiday Training Camp 
Another action-packed camp for young martial arts enthusiasts to learn the art of self-defense in a judo style. Also features team sports and other activities to enhance physical development and strength.
"We are confident that Blue Tree's experienced team who've been organizing Kids Camps for a long time will be able to take good care of the children and nurture their various skills. In each camp, we provide comprehensive lunch services and convenient facilities for the children. In the near future, we aim to increase the variety of activities in the camps to enhance diversification in skill-building and out-of-classroom learning in various fields. Moreover, children can also enjoy many other activities at Blue Tree Phuket," Mr. Bo Johan Wallen added:
"It's a complete package of sports and entertainment that promotes both good health and fun. Parents can have peace of mind and be worry-free."
#บลูทรี #ภูเก็ต #บลูทรีภูเก็ต #BlueTree #Phuket #BlueTreePhuket 
#Entertainmenthub #ThrillandChill #DayandNight
#KidsCamp #NinjaCamp #SchoolHoliday #MuayThai #SportCamp #NinjaCamp #TrainingCamp