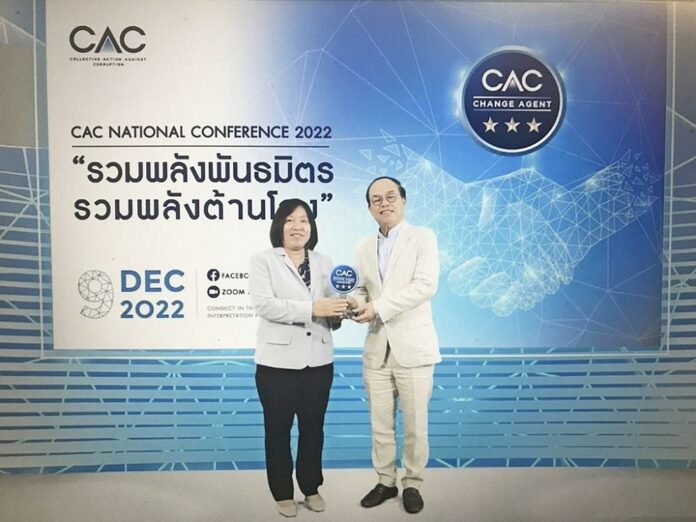 Charoen Pokphand Foods Public Company Limited (CP Foods) has been awarded the CAC Change Agent Award 2022 from Professor Kitipong Urapeepatanapong, CAC Chairman for its transparent supply chain.
The awards are given to organizations that comply with CAC's criteria on anti-corruption practices. Also, the company must expand the anti-corruption business network by persuading at least 10 SMEs in its supply chain to join CAC SMEs program within year. This process would help strengthening anti-bribery practices and creating transparent supply chain.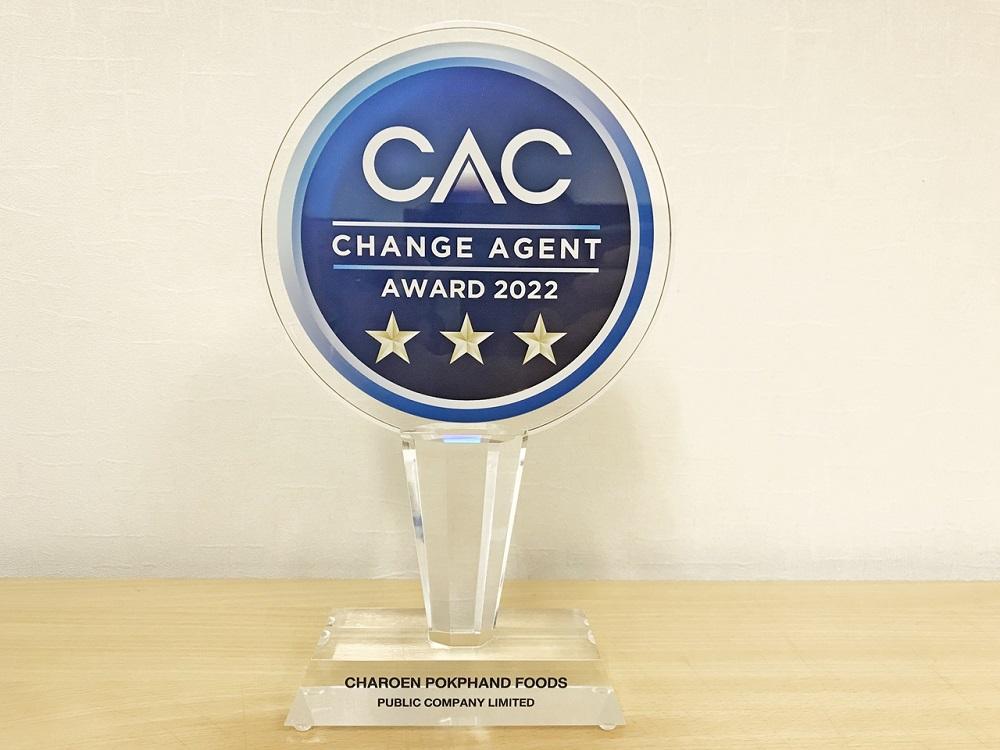 Wipawan Pramoonkwamdee, Senior Vice President at CP Foods, said the company believes that conducting business with fairness, honesty and transparency will be the main driver for sustainable business growth. The company has joined "The Private Sector Collective Action Coalition Against Corruption" to show the commitment to combat all forms of corruption together with the government civil society, media agencies and international organizations.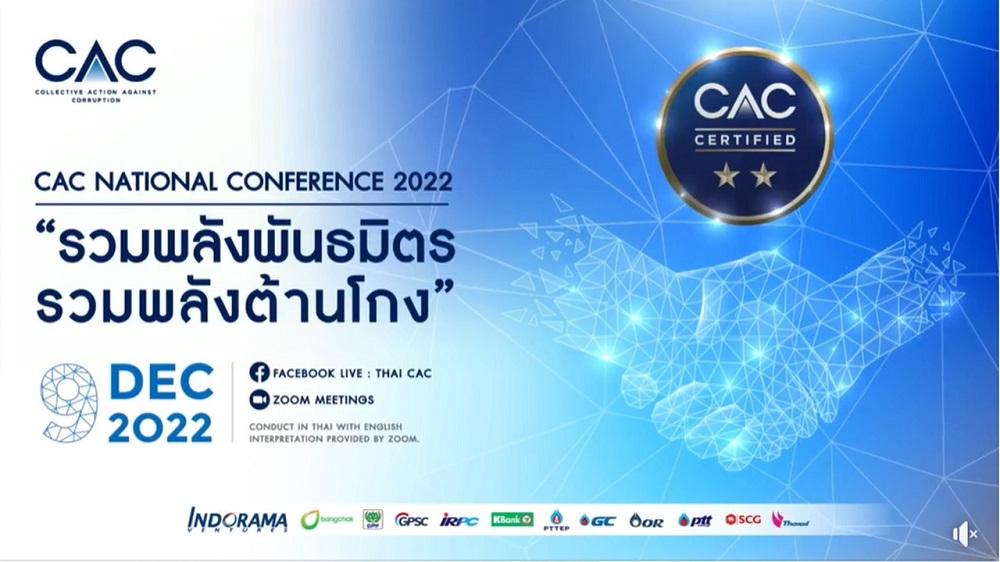 In addition, CP Foods also share its expertise in anti-corruption practices to its partners, enabling them to raise awareness among employees and form a clear guideline to prevent fraud appropriately throughout the supply chain. This will build confidence among all groups of stakeholders both inside and outside the organization.