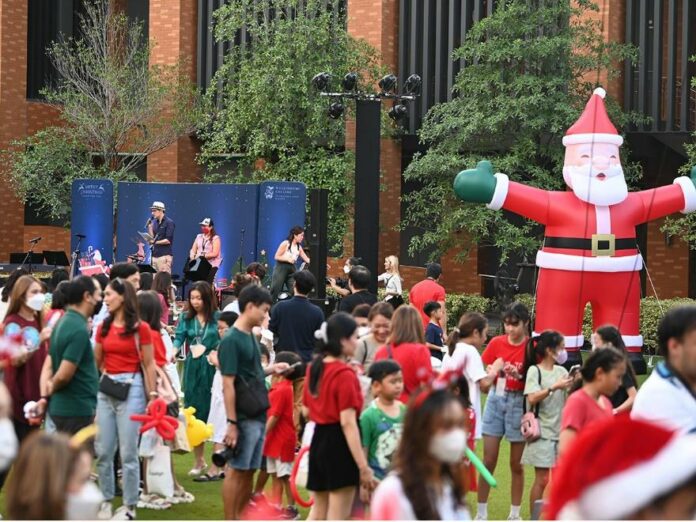 When we talk about the best international schools in Thailand, Wellington College International School Bangkok (WCIB) ranks highly in every respect. Under the management of Dr. Praew – Darika Lathapipat, the school provides a British curriculum with inspiring activities for children, complemented by a learning-friendly environment designed to support their journey of self-discovery. In addition to the strengths of its academic programme and exceptional facilities, WCIB embraces a culture of parent-school engagement that creates a strong community to benefit all members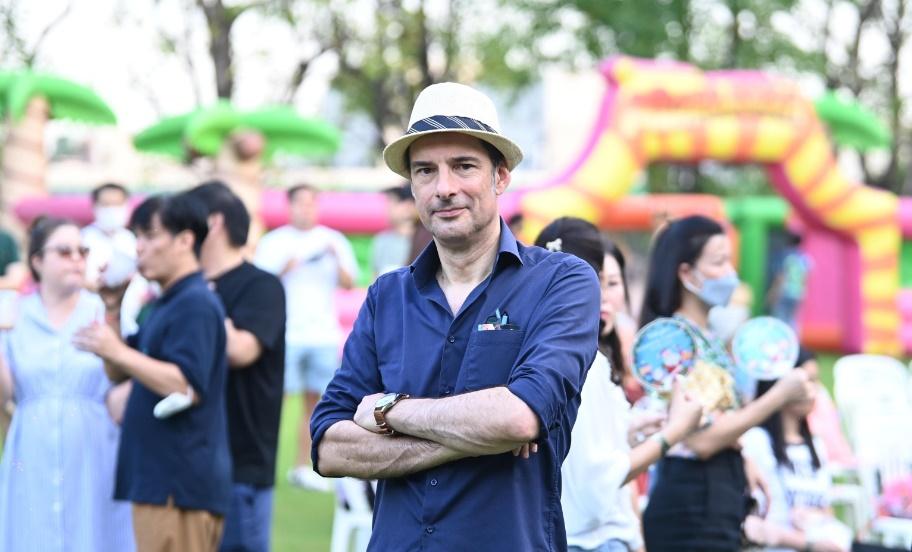 Mr. Christopher Nicholls, Master of WCIB, believes that the Friends of Wellington (FoW), an association of parents, is truly integral to Wellington's identity. "It is an organisation that brings parents, teachers, and other members of the school community together to share, learn and celebrate. The purpose of regular events, and of the FoW itself, is to support all members of the school as they get more involved, make new friends, develop their networking in our community and much more. Without doubt, a positive, constructive school community is a good school community. "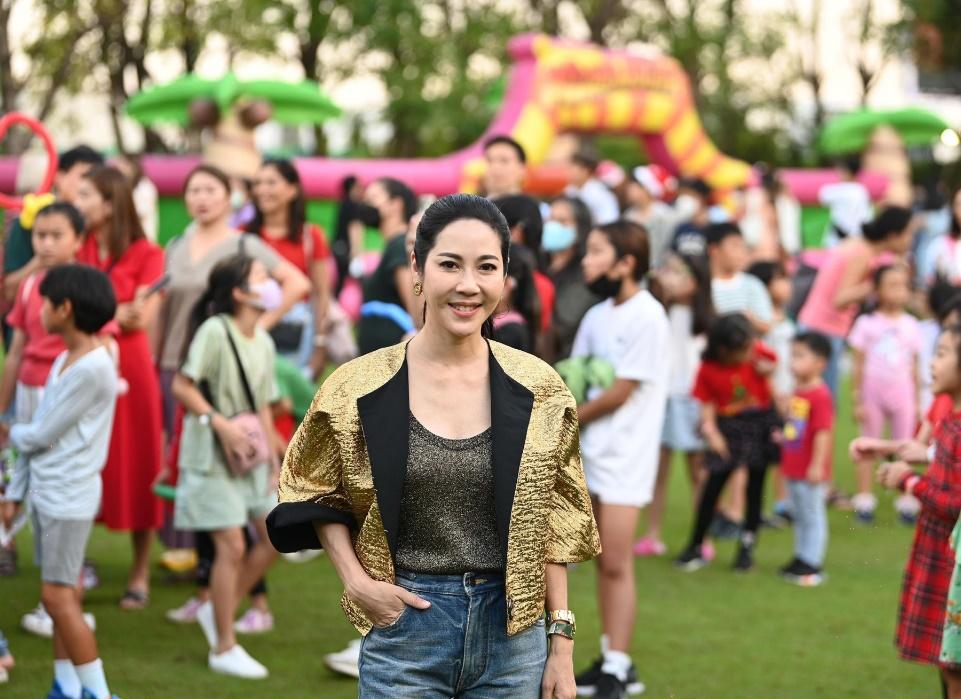 Dr. Darika Lathapipat, President of Dhurakij Pundit University and Chairman of the Board of Governors of WCIB, said that besides the focus on British education, along with inspirational activities and cosy learning spaces, WCIB also encourages parental involvement in students' learning and social activities inside and outside campus. This enhances their skills and knowledge, as well as their mental and physical development.
"Schools learned a lot from the pandemic, when – for long periods – we had to work from home. What was most challenging about that time was not the study itself but the lack of human contact. Once we returned to real-life study, everyone saw afresh how vital community really is. It's not just about the chat with other parents at the school gates in the morning, but the networks that develop when children make new friends, and their families become friends, and when they talk to their friends whose children are at another school and recommend them to visit and see for themselves. 
If the community is strong and comfortable and has trust, it is much easier for members to communicate openly and honestly. That way, when difficulties emerge, we can address and resolve them with confidence and assurance," adds Dr. Darika.
Mr. Notachard Chintakanond, Executive Director of the International Affairs Bureau, The National Broadcasting and Telecommunications Commission (NBTC), and Chairman of FoW, said that taking the adults in the FoW as role models, children should understand how vital it is to be a part of society. Working together is essential – when we are united, we can overcome challenges. They will recognise and appreciate the value of their community. It is fundamental that WCIB emphasises how we nurture our children and encourage them to grow up and become good global citizens."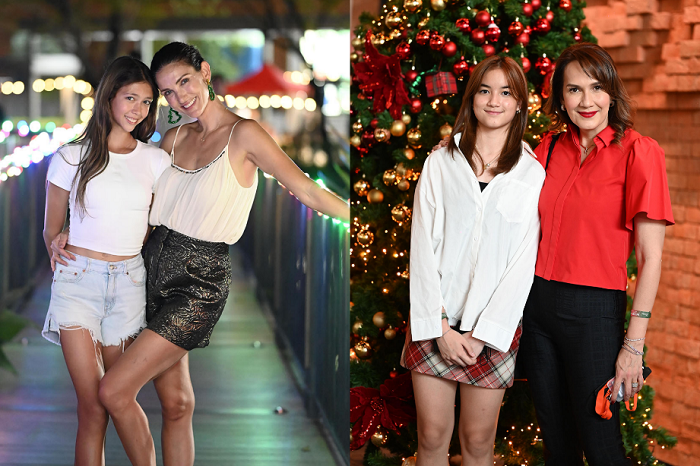 Mrs. Cindy Sirinya Bishop, Vice Chairman and Head of the CSR Department of FoW, maintains that the parent community plays a significant role in modern education. At school, rigorous educational standards are essential, but above all, it is important to build a strong parent community to encourage parental involvement and foster relations among community members, including the school, parents, and children.
"Regardless of our differences and backgrounds, we get together, join hands, and create many good things to benefit all. FoW has organised many activities which support children and their development. Although some events were suspended during the pandemic, we are back on track and continue to arrange activities to support our children and the school. At WCIB, children enjoy their time in a good learning environment. We can see their happiness, and, more importantly, they are excited to share stories about their school life with us. We notice their development both mentally and physically.
For this festive season, we are back together for the first time in three years to arrange the Christmas Fayre. Kids have so much fun, and we recognise that the school can be a space for children's happiness. Beyond the classroom, the school can be a children's playground or a place to celebrate festivities. This way, it helps children connect and create a good relationship with the school as they can see that their campus is where they can share a good time with everyone."
Mrs. Becky Russell, Friends of Wellington member, said that the biological system of the children is very important. "Kids have a safety zone here at WCIB. From my experience, when my child comes across problems, she talks to her teacher or counsellor. It is vital that our kids feel safe and comfortable in their community. So, I believe they will grow to their fullest potential with the Wellington education here."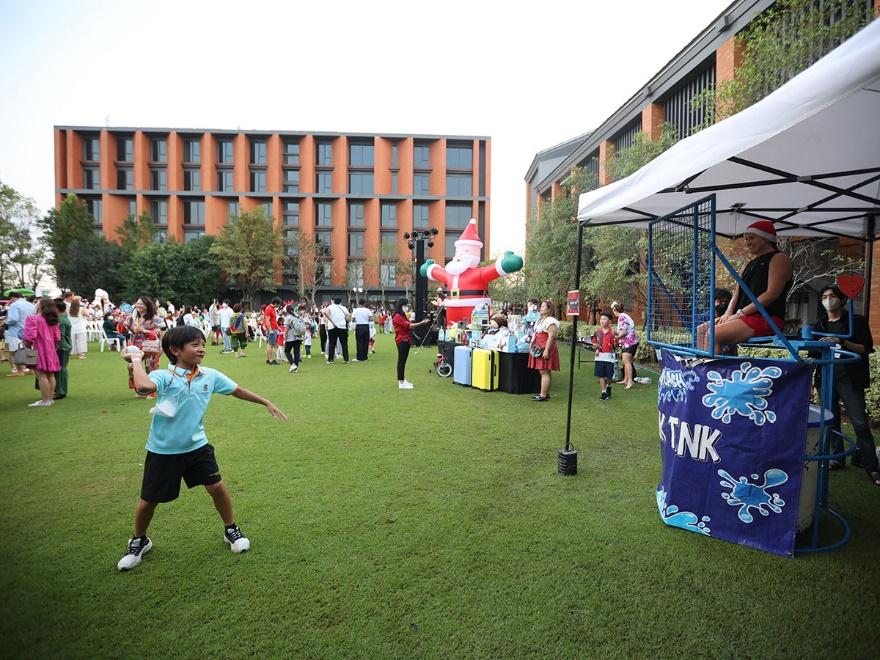 Wellington College International School Bangkok is a co-educational school that provides outstanding international education based on the British curriculum. All courses are in English and tailored to suit learners with Thai and diverse cultural backgrounds. It is one of the best private schools in Thailand, recognised for its excellent academic programme, guiding students to be inspired by everything they do, both inside and outside the classroom. The school develops critical thinking skills and encourages students to become truly independent learners. Moreover, the campus is equipped with world-class facilities designed to the highest specifications – all to improve the quality of learning. Taking a holistic approach, a Wellington education gives importance to its community. This strong and positive teamwork grows future game-changers with a burning desire to go out and do good in the world.