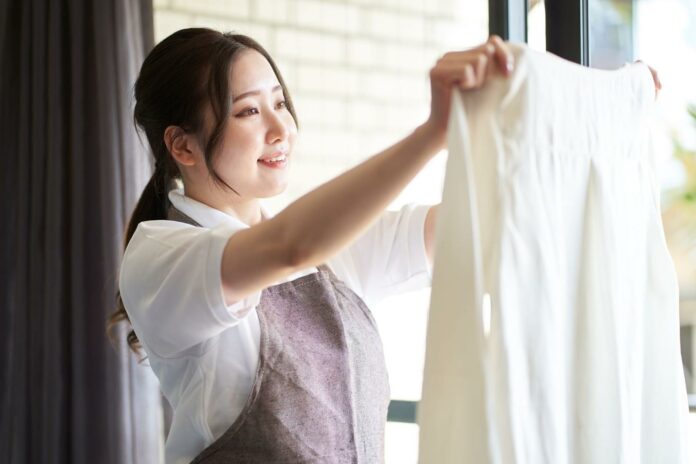 Use a Laundry Service in Chidlom
Reap all the benefits a laundry service in Chidlom can provide for your lifestyle and career while you spend the day shopping and dining with your friends and family. 
Discovering Shortcuts to Make Your Life Easier
When you're trying to balance the needs of your career with maintaining an active social and home life, you start looking for shortcuts and ways to maximise your leisure time while still attending to all the everyday chores of modern life. 
Making sure that your business clothes are always clean and presentable is vital to your ability to advance in your career. However, doing your laundry may take up to several hours of a precious weekend. Dropping off dry cleaning, sorting, and washing your clothes, not to mention the folding and ironing chores that accompany it, can eat up precious leisure time you would much rather spend with friends and family. 
But what if you could combine your laundry needs with the fun of shopping and dining with your friends and family? 
Combine Leisure Time with Chores
Bangkok is a city known for the scope and variety of its shopping malls. The malls offer entertainment, shopping, dining, and convenience under one air-conditioned roof. They also provide the perfect opportunity to maximise the amount of leisure time you have by taking full advantage of the services they offer. 
The Mercuryville Chidlom is a perfect example of the value that these malls offer by carefully curating the businesses and services offered within them. The Mercuryville Chidlom is located in the busy and vibrant Chidlom area of the city along Sukhumvit Road. Businesses, office buildings, and condominiums surround it. The condos are filled with career-minded people looking to reduce the amount of time they spend on chores to the bare minimum.  
The area residents visiting the Mercuryville Chidlom know that their time will be well-spent at this mall. While they can have fun sampling the many restaurants at the facility, they can also take care of many chores. They can see to their banking needs, have their eyes checked and order prescription lenses, enrol in several educational test preparation courses, and handle all their dry cleaning and laundry needs at Kikuya Dry Cleaning and Laundry services. 
Perfect Meeting Spot for Friends and Family
With the central Bangkok location of The Mercuryville Chidlom on Sukhumvit Road right by the BTS Chidlom Station, the mall is the perfect rendezvous point for friends and family to gather. It offers a day of shopping and eating and even a rooftop bar to celebrate the sunset and a successful day of leisure. Called the [email protected], it may just become the "finish line" for your day of shopping and leisure activities.
Combining your household chores with services offered by The Mercuryville Chidlom can reduce or even eliminate tedious tasks from your busy schedule. You can spend more time with your friends and family enjoying a meal and a day of exploring all the shopping opportunities this convenient mall offers.