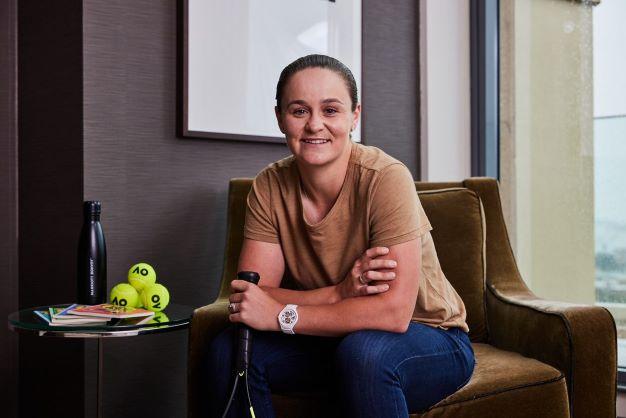 Members can get up-close-and-personal with top players at the Australian Open, including Marriott Bonvoy Ambassador, Ash Barty, and celebrate pride at the Sydney Gay and Lesbian Mardi Gras and Gay Games Hong Kong
Singapore – Marriott Bonvoy, Marriott International's award-winning global travel programme and extraordinary portfolio of 30 hotel brands, presents a year-long line-up of incredible experiences to celebrate diversity, equity and inclusion across APAC. From championing Women in Sports at the Australian Open, to celebrating pride at the Sydney Gay and Lesbian Mardi Gras and Gay Games Hong Kong, Marriott Bonvoy members can pursue their passions and enjoy once-in-a lifetime experiences through the Marriott Bonvoy Moments.
"Travel has the transformative power to connect people – whoever they are and wherever they may come from. It opens up perspectives to the places we visit, the people we meet and the cultures we experience," elaborated Julie Purser, Vice President, Marketing, Loyalty and Partnerships, Marriott International, Asia Pacific. "Marriott Bonvoy is proud to be collaborating with these cornerstone events that underscores our values of welcoming all. Through these curated collaborations, we also hope to rally travellers and empower advocates to celebrate diversity, equity and inclusion together with us."
Get inspired by the best Woman in Sport
The Australian Open (AO), one of the most highly anticipated sporting events in the region, returns this January with an unmissable Summer of Tennis. For the second year running, Marriott Bonvoy partners with tennis champion and 2022 AO winner, Ash Barty, to spotlight the shared passion for inclusivity and women in leadership through a collection of incredible moments that fuel members' joy for travel and change the way in which they see the world.
Members can get up-close to the action with coveted tickets to the Women's Final in the Superbox and tennis clinics with Barty herself. Fans also gain exclusive access to premium viewing tickets across marquee matches in both Women's and Men's finals, meet-and-greets with Australian tennis legends and the opportunity to take photos with the Daphne Akhurst and Norman Brooks trophies.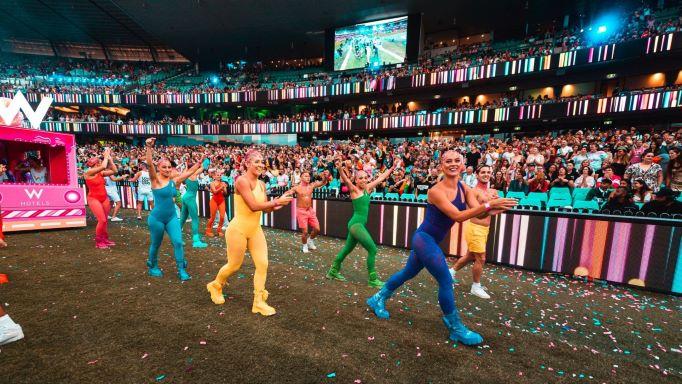 Celebrate love at APAC's grandest Pride events
This February, WorldPride will be coming to Sydney for the first time, combining with the Sydney Gay and Lesbian Mardi Gras for the largest Pride celebration in the world, with W Hotels, part of Marriott Bonvoy, as its exclusive hospitality partner. As a brand, W Hotels has always been a platform for individuals and communities, and this three-year collaboration underscores the brand's legacy of being a voice for progressive ideals. Marriott Bonvoy's portfolio of hotels across Sydney will be showcasing a range of exhilarating experiences to host guests and Marriott Bonvoy members through this global celebration of diversity and inclusion. 
In addition, Pride Month in June will see celebrations in W Hotels across several destinations including W Bangkok and W Koh Samui.
The Gay Games – the world's largest sports and cultural event open to all – makes its way to Asia for the first time ever, from 3 to 11 November 2023 in Hong Kong. Platinum partner, Marriott Bonvoy, presents a tailored "Feel Your Pride and Share Your Love" stay package to celebrate a week of diverse cultures, sports and inclusivity. Guests of the 13 participating hotels, including The Ritz-Carlton Hong Kong, The St. Regis Hong Kong and W Hong Kong, can create unforgettable memories with access to exclusive Pride-themed experiences, offers to discover the city, and a special welcome gift. Packages are now available for booking via the Marriott Bonvoy website here or mobile app.
Marriott Bonvoy Moments gives members the chance to use points earned from travel at nearly 8,200 hotels and everyday activities, such as cobrand credit card purchases, , to bid for the chance to take part in exclusive Marriott Bonvoy Moments experiences all over the globe. Members may redeem their points for either fixed-price experiences or use them to bid on packages through auctions 
For more information on Marriott Bonvoy and its offerings in Asia Pacific, please visit https://marriottbonvoyasia.com/ 
#MarriottBonvoy