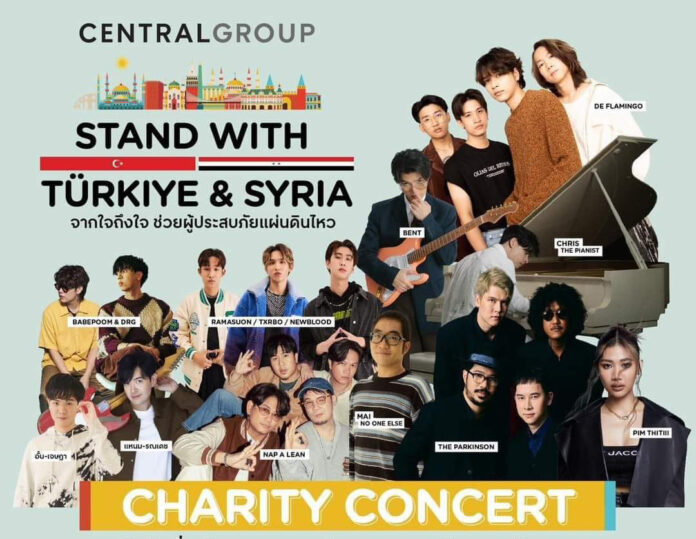 There will be a charity concert at Central World on Wednesday to raise funds for those affected by the recent major earthquake in Turkey and Syria.
* Enjoy mini-concerts throughout the day, led by SpicyDisc The parkinson, Nap a lean, No one else from Move record, Naem-Rondet camp from High Cloud camp, Txrbo artist from What The Duck camp, De Flamingo from Kicks records camp, BENT artist from Wanner Music Thailand camp, Babepoom & drg, etc.
* Buy charity T-shirts designed by famous artists such as 2CHOEY, LINECENSOR and try2benice for 490 baht each or buy them at Good Goods, 1st floor, Central World. until the product runs out
* Participated in drawing activities by artists from the Bangkok illustration Fair.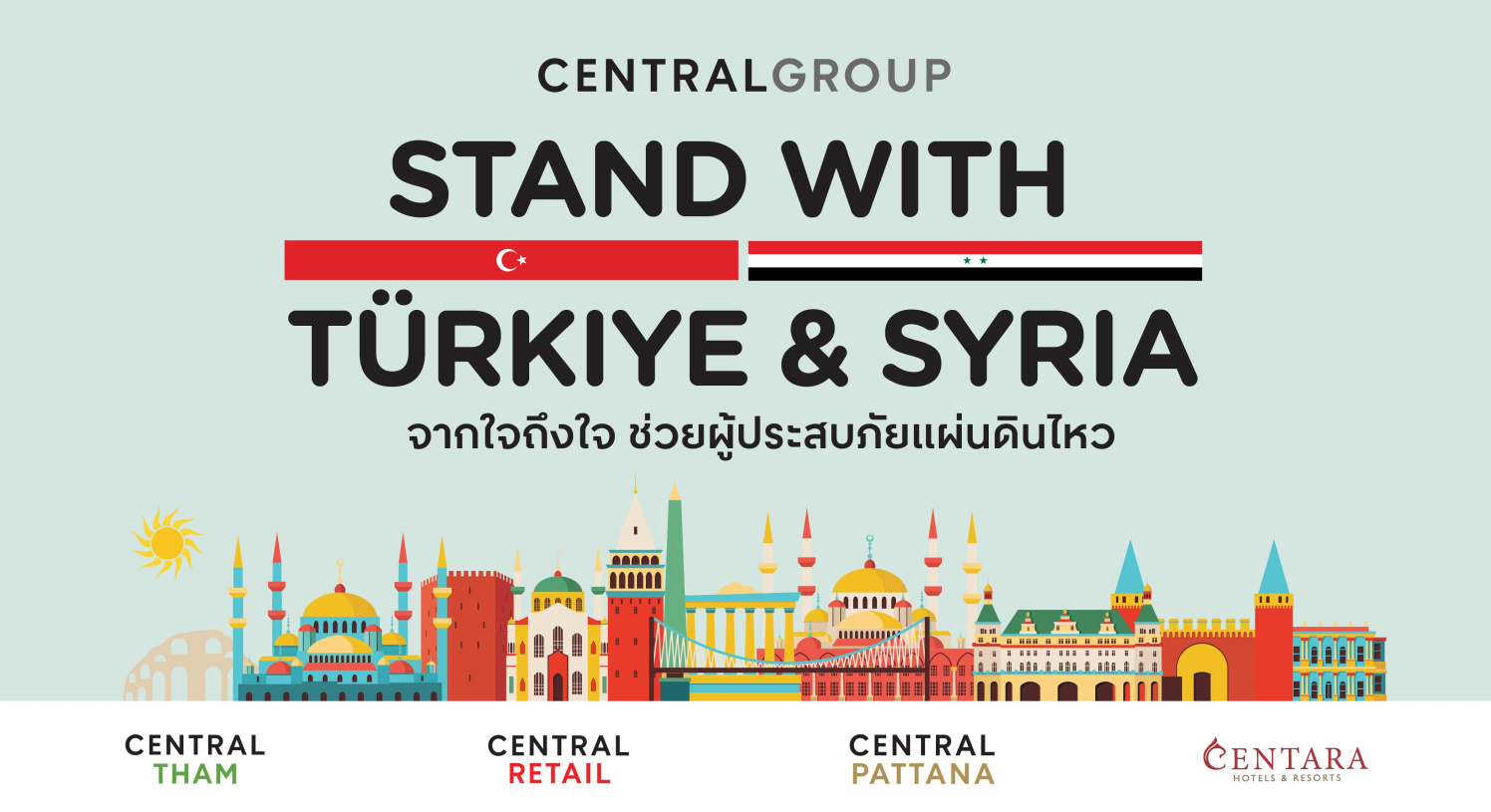 Many artists will serenade you from 11 a.m. to 8.30 p.m. at Central Court. There will also be some activities. Please help and be generous if you can:
– Don-dee fundraising website: www.tham-dee.com/projects/turkey-syria (tax deductible)
– Tiang Chirathivat Foundation, Bank of Ayudhya, account number 511-1-39405-0 (tax deductible)
– Service points with the CENPAY sign (tax deductible)
– Donation boxes in shopping centers and stores under the Central Group nationwide (not tax deductible)
– Use The 1 points to convert into donations. *From 23 Feb. – 30 Apr. '23 (non-tax deductible)