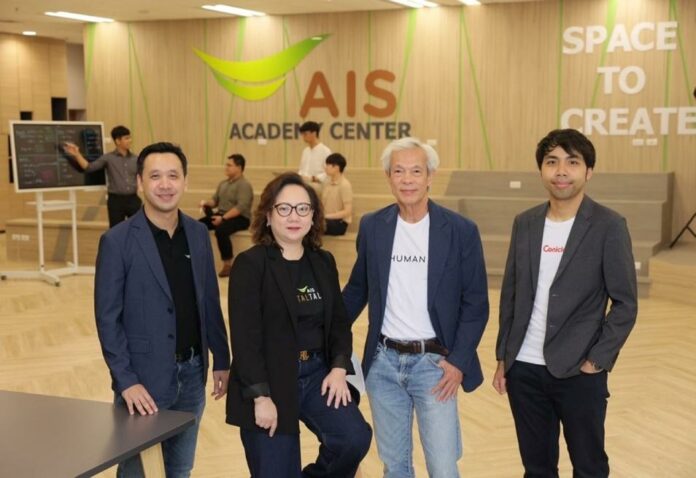 AIS and partners build resilient Digital Economy Collaboration with Humanica, Conicle and THAICOM builds Ecosystem for the younger generation Launch of Digital Talent | The Masters to identify the true tech wizards
Growing the country's technological capabilities successfully is down to the irreducible core of "people" who can focus on targets and deliver them. However, nowadays, recruiting the best talent in the digital space requires ecosystem partners who share our vision.
AIS has teamed up with three partners- Humanica, Conicle and THAICOM, to launch Digital Talent | The Masters with the goal of becoming a digital talent hub. This should be a source of opportunity to the younger generation who wish to make progress in their digital careers.
Talented individuals with digital tech competencies can choose to work with four leading companies in a variety of occupations such as AI, Blockchain, Data Analytic, Data Engineering, Data Scientist, UX / UI Designer, Cyber Security, Back-end Developer, Front-end Developer, Mobile Developer, System Analyst & Design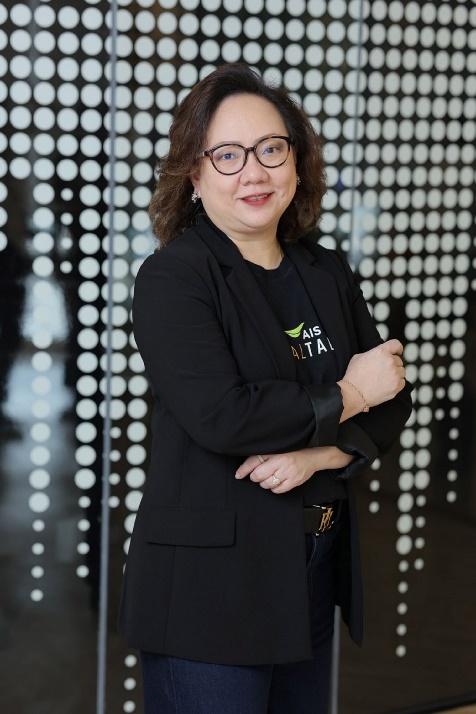 Miss Kantima Lerlertyuttitham, Group Chief Human Resources Officer, AIS and InTouch, said, "AIS is highly confident that this cooperation will be a strengthening of society under the concept of building Ecosystems which are consistent with AIS's operating goals. It is urgent for us to level up our tech infrastructure and promote resilience in the digital economy. We will build capabilities for our companies, society and the economy. The demand for digitally-skilled operatives is not limited to IT or any specific company. Every career type is involved at every level.
In Digital Talent | The Masters, AIS is cooperating with three other companies – Humanica, Conicle and THAICOM. Each of these companies has different outstanding business attributes. The attraction for this event is additional opportunities for talent to choose a company which they admire and embark on a career in their chosen path, so they can truly demonstrate their professional potential."
Soontorn Dentham, Chief Executive Officer of Humanica Public Company Limited commented, "This project is a cooperation between four leading companies. Despite differences in business model, scale and corporate structure, all of us give priority to innovation. We all have the opportunity to grow together.
With our cooperation in this project to attract the best talent to our businesses, and giving young people opportunities to get to know us, we hope we will stimulate their interest to work with one of the companies at the event. I believe that people have different skill sets and preferences.
Some people like the security of working with large company such as AIS, and some would rather work at a midsized enterprise like Humanica, who nevertheless want to create world breaking innovations. Still others may prefer a startup like Conicle. Some may like THAICOM, a burgeoning and transforming Space Tech Company. Therefore, applicants to the program do not just have just us to choose from.
They have opportunities to hear about preferences to work with whatever team or company, because every company has a structure and is attractive for different reasons. It is another reason why this program is unprecedented. It will be attractive to people looking for good jobs, because they can choose from a number of companies who are similar in their tech focus. We are all modern companies giving opportunities for everybody to grow in businesses at a variety of scales."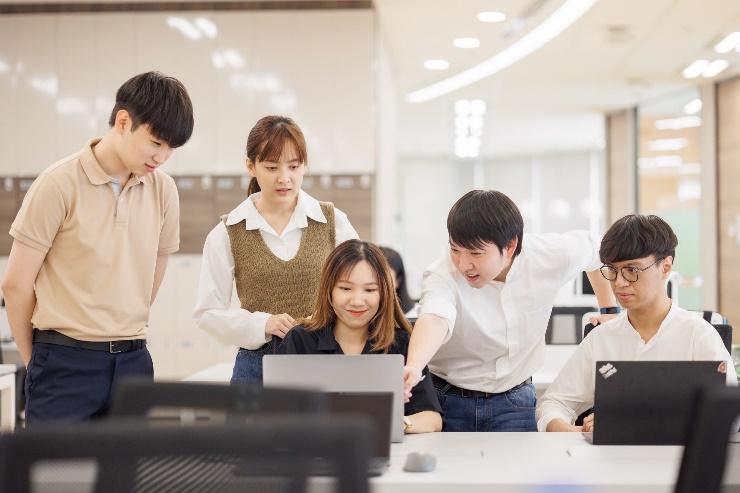 Nakorn Phuekphiphatmet, Chief Executive Officer-Conicle, noted, "Conicle is a leader in solutions and developing platforms for companies that we call "Learning Experience Solutions". We see that it is crucial to establish a Digital Talent Hub in Thailand in cooperation with our partners at this Digital Talent | The Masters. We are providing opportunities to talent who are seeking out challenges to display their capabilities and become part of Conicle, a Thai startup.
We are the younger generation who is passionate about working hard to level up Thailand into a new labour market, informed by know-how and innovation. People can develop their potential and grow in a startup working culture. We give opportunities to talent to learn and develop for themselves, and become "The Masters" for real."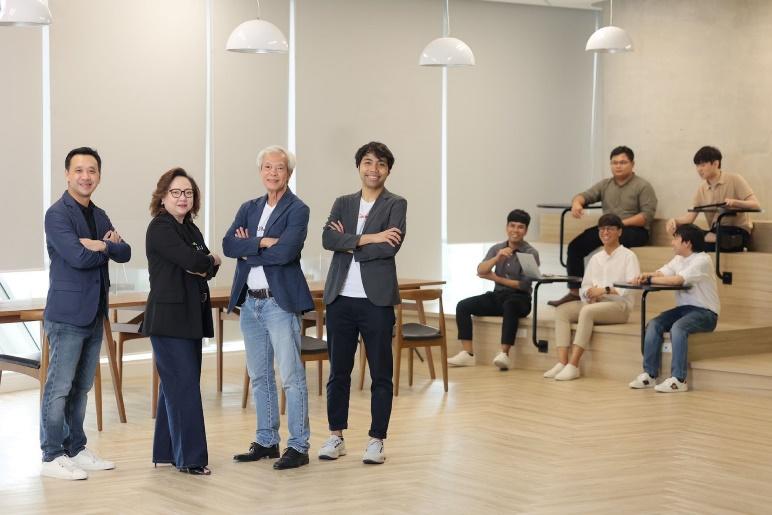 Sanpetch Sanpasiri, Vice President-Human Resources & General Administration, Thaicom Public Company Limited said, "Thaicom is on a path to become the top Space Tech Company in Thailand and the region. We are always on the lookout for digital talent with the passion to develop space technology solutions and platforms which benefit the Thai people. The New Space economy provides opportunities to all businesses. I'd like to invite all digital talent with an interest in becoming part of space tech innovation which will improve quality of life for the whole nation of Thailand."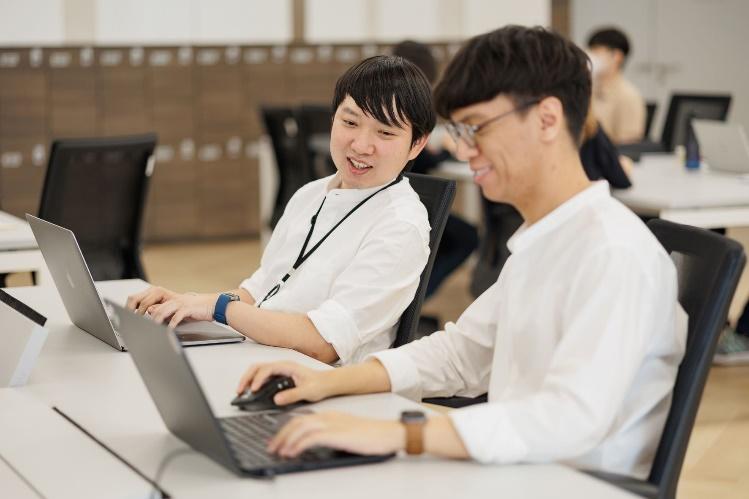 "Digital Talent | The Masters" is a recruiting program giving opportunities to younger people with the attributes and potential necessary for careers in digital tech such as AI, Blockchain, Data Analytic, Data Engineering, Data Scientist, UX / UI Designer, Cyber Security, Back-End Developer, Front-End Developer, Mobile Developer, System Analyst & Design. They should be people seeking new challenges in becoming part of creating technology and providing digital services to promote growth of the digital economy.
They will also contribute to development of resilient tech infrastructure to give the country extra capabilities, through working with any one of these four leading organizations, either AIS or its partners Humanica, Conicle or THAICOM. For more details and to apply from today onward see