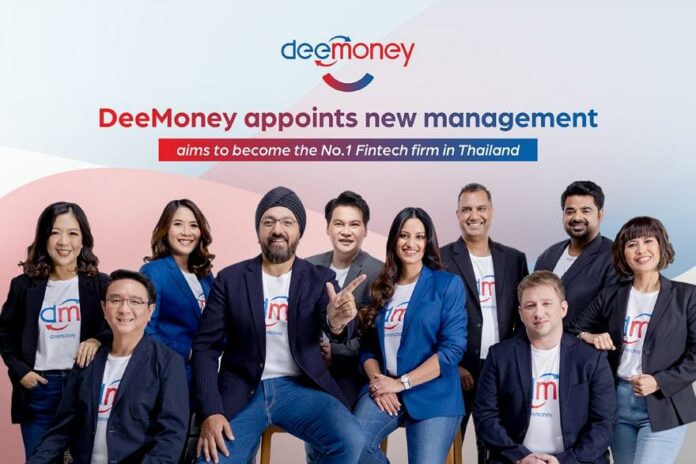 DeeMoney, Thailand's leading FinTech firm, an international money transfer service as a Neo-bank, has introduced a new management structure and appointed new management comprising highly experienced experts in different fields.
The appointment is a big move for DeeMoney and is aimed to strengthen its leadership, enabling the company to effectively achieve its business goals. The new structure and management will play an important role in advancing Thai FinTech firms to meet international standards as earlier announced by DeeMoney's Co-Founder and CEO, Aswin Phlaphongphanich.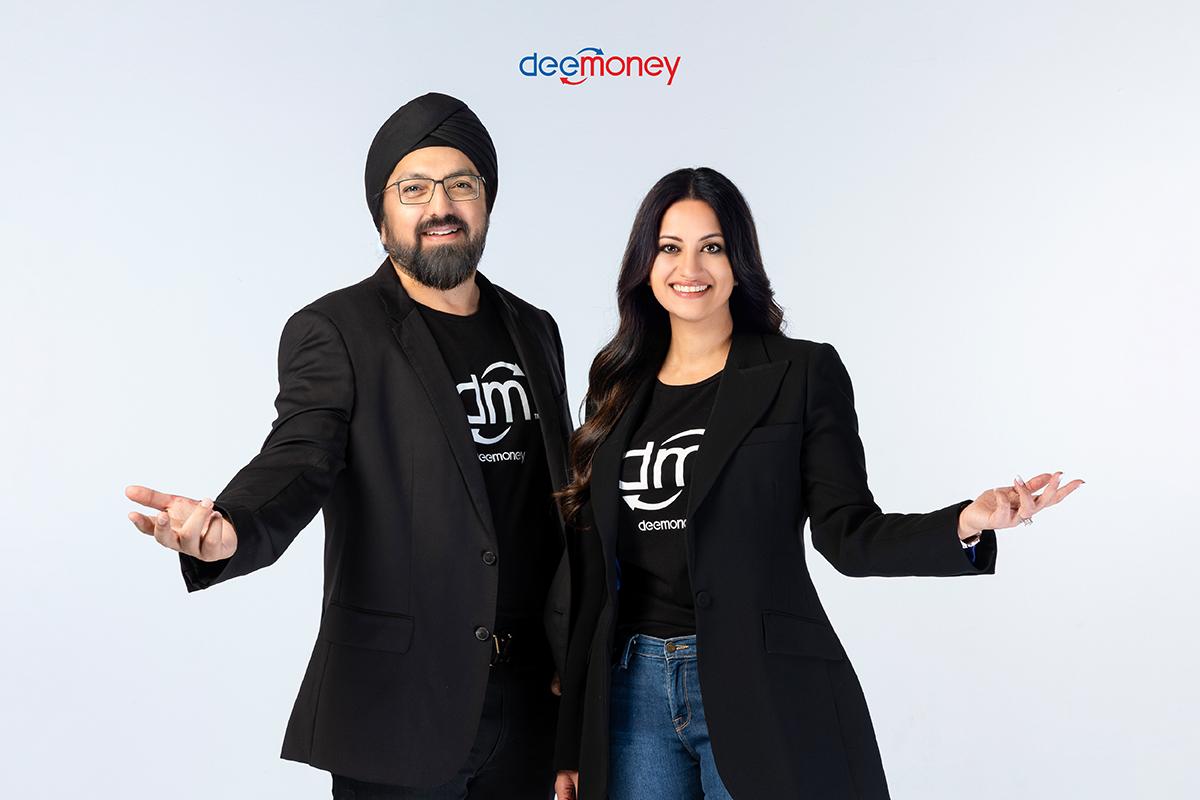 DeeMoney's management is currently led by Aswin and Ms. Rasmegh Srisethi, Co-Founder and Managing Director. Adding to the team of executives is, Mr. Robin Clart was recently appointed as the company's Chief Technology Officer. With over 15 years in technology and finance and previously led Omise as a CTO, Mr. Robin played a key role in overseeing the development and implementation of the company's technology and product strategy and was instrumental in implementing an "API first" approach which was a significant factor in Omise's growth and success. Mr. Robin is responsible for building and strengthening DeeMoney's technology team, enabling creative technology design, and ensuring a highly secure and reliable platform.
Joining the team as the Chief Operations Officer is Mr. Eustace Lobo. A well-recognized and in-the-known, with more than 25 years in telecommunications, payments and international remittance covering business development, sales, operations and grassroots marketing in key markets like India and the US. At Western Union, Eustace was instrumental in driving double-digit year-on-year growth for the US to South Asia corridor by growing the ethnic agent network coverage and by implementing community-specific marketing initiatives. Mr. Eustace oversees DeeMoney's operations to ensure a seamless transaction experience for customers.
To cement the brand and corporate reputation, Mr. Tanit Ruttjananthana was appointed as the Chief Marketing Officer to drive DeeMoney brand growth. With over 20 years of experience in this field, Mr. Tanit specializes in marketing, branding, business development and customer experience in various businesses stretching from; finance, banking, fintech, and other business segments, such as dtac, KTC, KBank and JKN. His in-depth understanding of consumer behavior and insight will steer DeeMoney toward a better customer journey, and effectively connect innovations, technology and customer demand within the company's products and services.
The Chief Sales Officer, Mr. Pakorn Manoromphatrasan, is dedicated to promoting new products and services for the benefit of clients, reducing costs, improving profitability, and increasing efficiency. He has extensive sales and distribution management experience, especially in the financial and telecommunications sectors at dtac and several start-ups. His aim is Sales team development and in-depth assessment of both B2B and B2C customers.
In a business where technology is a key driver, human resourcing is crucial. Adding to the team also is Ms. Wandee Phongpreepream as the Chief People Officer. Her highly cultivated experience in various fields such as Nike, SSP in Minor Group and startup like T&B Media Global, Tree Roots Entertainment Group, etc. will support DeeMoney in recruiting and developing a great talent pool that will become the key drivers behind the success stories. Ms. Wandee will apply her knowledge and experiences from those blue-chip brands to drive effective human resource development for DeeMoney.
Joining DeeMoney as the Head of Business Strategy & Market Intelligence, Ms. Jatupron Pimngern is a veteran of the Fintech industry. Specializing in products and services positioning that directly addresses customer requirements and the creation of a sustainable and prosperous business model, Ms. Jatupron has been a key player in the success of many banks, financial institutions and technology providers, such as Mastercard and Unicorn startups like Ascend Money Co., Ltd. (TrueMoney) and KBank. A frequent speaker at prestigious international events, namely Asia Leadership Conference. She is also an Executive Committee Member of the Thai E-Payment Trade Association (TEPA) We are certain that she will embark on an eventful journey as DeeMoney's strategic lead. 
The final addition is, Ms. Tharissara Ariyavorakul as the Head of Compliance,  ensuring full compliance with startup-related laws and regulations, such as KYC and Customer Due Diligence (KYC/CDD), transaction monitoring, personal data protection, fraud protection and Risk Management. Also other related measures of regulators such as the Bank of Thailand and the Anti-Money Laundering Office, etc. Ms. Tharissara also has a great deal of experience in financial services companies, payment, wallet and digital technology such as LianLian Pay.
The new and highly experienced management team will join forces and power through their cultivated skills and expertise to advance DeeMoney as Thailand's No.1 FinTech firm for domestic and international money transfer with Better Rates, Faster and Easier as a top-of-the-game service provider in the industry.