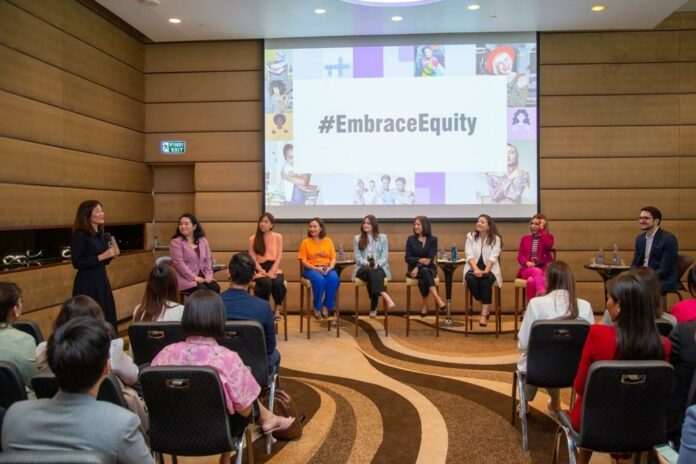 In the month that marked International Women's Day, Marriott invites six women in senior management roles to discuss their career successes and challenges
Bangkok, Thailand – In celebration of this year's International Women's Day and its theme of #EmbraceEquity, Marriott International has hosted an event in Bangkok that highlighted the power of strong female leadership and encouraged young women to follow their dreams.
Staged at W Bangkok on 27th March 2023, the "Women in Leadership" event heard from six women who hold senior management roles in traditionally male-dominated industries. This impressive panel shared their personal stories with an audience of Marriott associates, including junior team members who are currently being mentored as part of the Marriott Buddies' Group.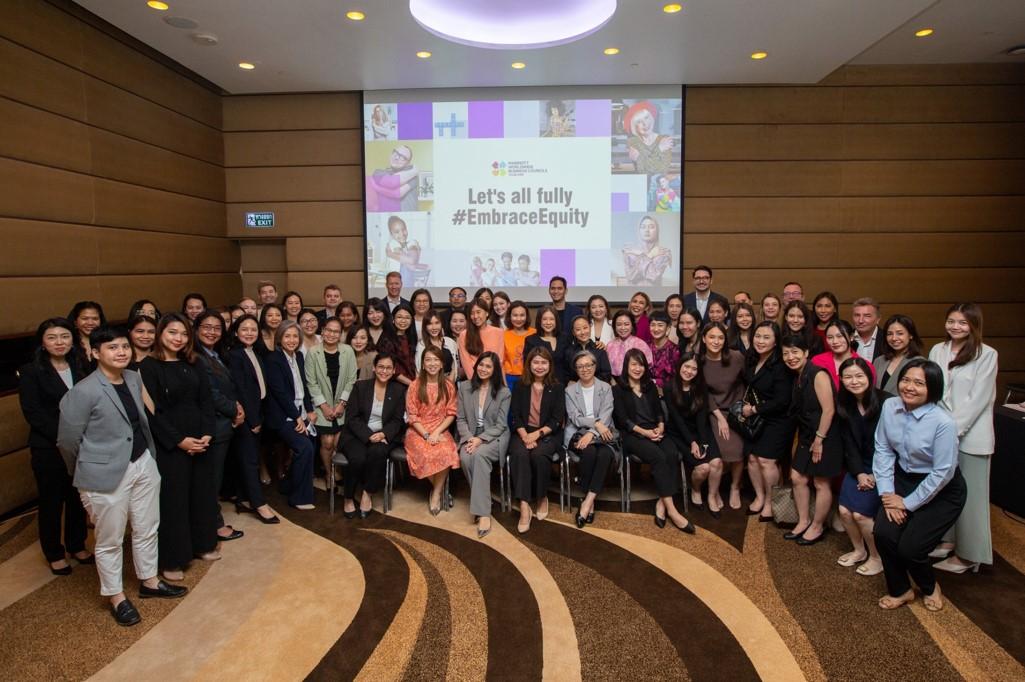 Organized by the Women's Ambassador Network, under the Marriott Thailand Business Council, this important occasion formed part of Marriott's Women In Leadership (WIL) program, which strives to achieve equality, diversity and inclusivity in the workplace.
Panelists included Somika Phagapasvivat, Partner at Baker McKenzie, the global leading law firm; Dr. Sutisophan Chuaywongyart, CEO & Partner of Slingshot Group, which offers leadership development services to companies; Khun Supanee Anuwongworavet, Deputy Managing Director- Marketing and Operations of Microsoft, the global technology giant; Khun Utumporn Viranuvatti, Head of Securities Services, Markets & Securities Service at HSBC Thailand, the leading international bank in Thailand; Khun Chawana Keeratiyutamonkul, Managing Director at CJ WORX, Asia-renowned advertising agency; Chanisda (Dena) von der Luehe, a founder of STEM Like Her, a student-led organization dedicated to empowering and supporting women.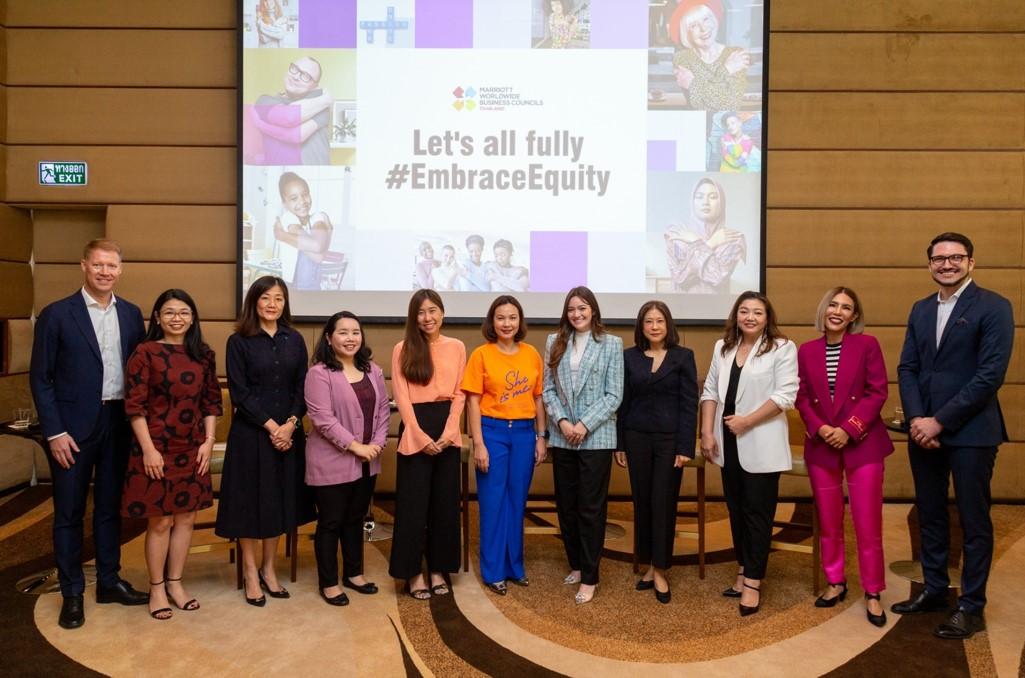 Together, these six inspiring women discussed the challenges they have faced – and overcome – during the course of their professional lives, and offered words of advice and encouragement to young people embarking on a career in any industry, but especially those traditionally dominated by men. The panel discussion was moderated by Phenzasinn Limthananuntha, Marriott International Senior Manager for L+D Delivery – APEC, and Alexander Kellermann, General Manager of Sukhumvit Park, Bangkok – Marriott Executive Apartments.
"As the world marks International Women's Day, it is vital that we hear strong female voices and learn about the challenges they overcame to achieve their success. Our six panelists have all risen to the top of male-dominated industries, so their input has the potential to motivate and empower our younger associates. Marriott is a proud champion of gender quality and our WIL program has been instrumental in creating opportunities for many women. But we also understand that more work still needs to be done. We will continue to work hard to #EmbraceEquity and create a world in which everybody is equal, regardless of gender," said Tina Liu, General Manager of W Bangkok and the first female chair of the Marriott Thailand Business Council.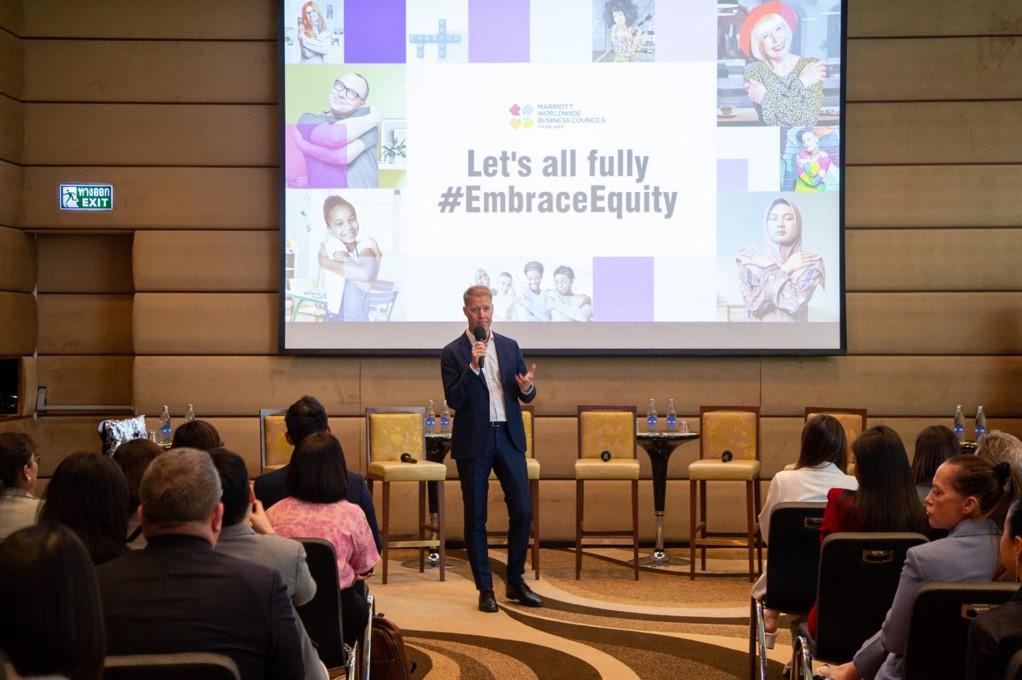 Marriott International is fully committed to diversity, inclusivity and gender equality. It is regularly recognized as one of the world's most progressive employers and featured on the "Top 75 Companies for Executive Women" list in 2022.
To learn more about Marriott International, please visit www.marriott.com.