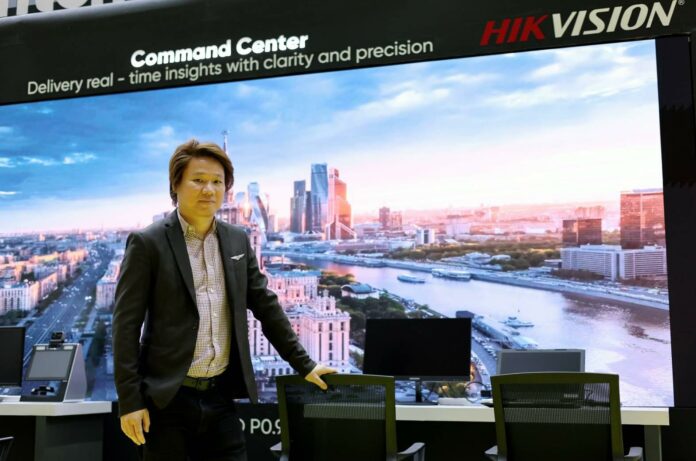 HIKVISION Actively Taps into Thailand's "Commercial Display Market", Highlights World-Class Status & Showcases Innovative Product Lineup at InfoComm Asia 2023
HIKVISION, leader of commercial displays, provider of AIOT (AI + IoT) and the world's biggest seller of security systems, underlines its positioning as a "Tech Company" by actively tapping into Thailand's commercial display market and showcasing an impressive range of advanced audio & visual innovations at InfoComm Asia 2023. The company has also opened its Commercial Display Service Center in support of after-sales services, with a firm focus on corporate customers and government agencies. 
Mr. Jerry Xu, Managing Director of Hikvision IOT (Thailand) Company Limited, reveals that his company will this year focus on establishing HIKVISION as a commercial-display leader and making the brand well recognized among target groups such as leading organizations, enterprises, and government agencies. Branding activities will highlight HIKVISION's status as a "Tech Company" with constant innovation development.
Its remarkable profile includes Pixel Pitch 0.7 mm LED screen, which boasts a higher definition and will enter the market later this year. Moreover, HIKVISION has developed IFP screens and accessories useful to meetings such as loudspeakers, microphones, and face-recognition cameras.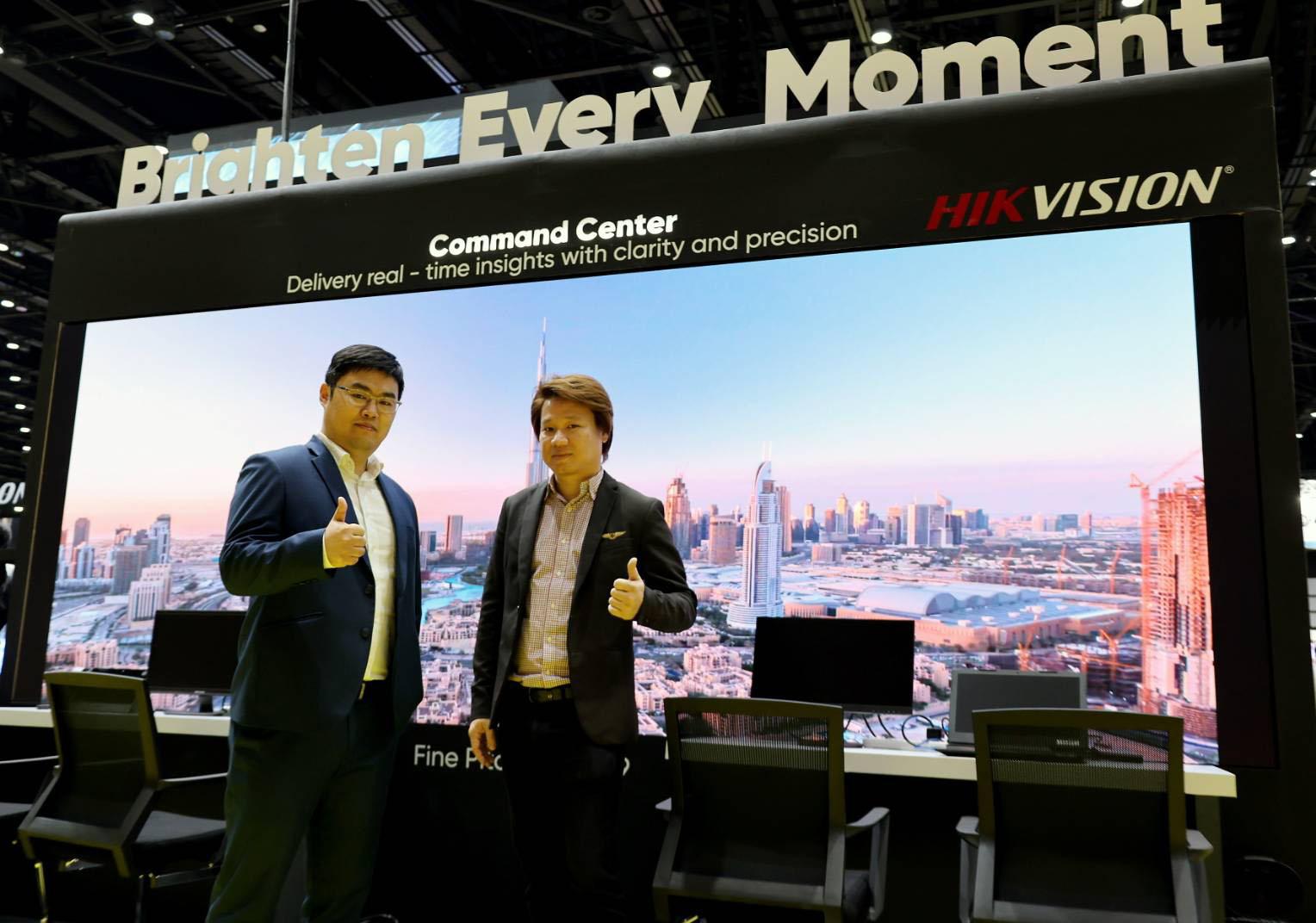 HIKVISION's communication strategy places an emphasis on quality and technologies to reinvigorate its image as a global leader of security and AI technologies. Also, its corporate communications seek to assure customers that HIKVISION intends to operate its businesses in Thailand in the long run with plans to invest in R&D on a continual basis. HIKVISION has set up its business units in Thailand too so that customers can be rest assured that if a need arises, they will get timely support and assistance.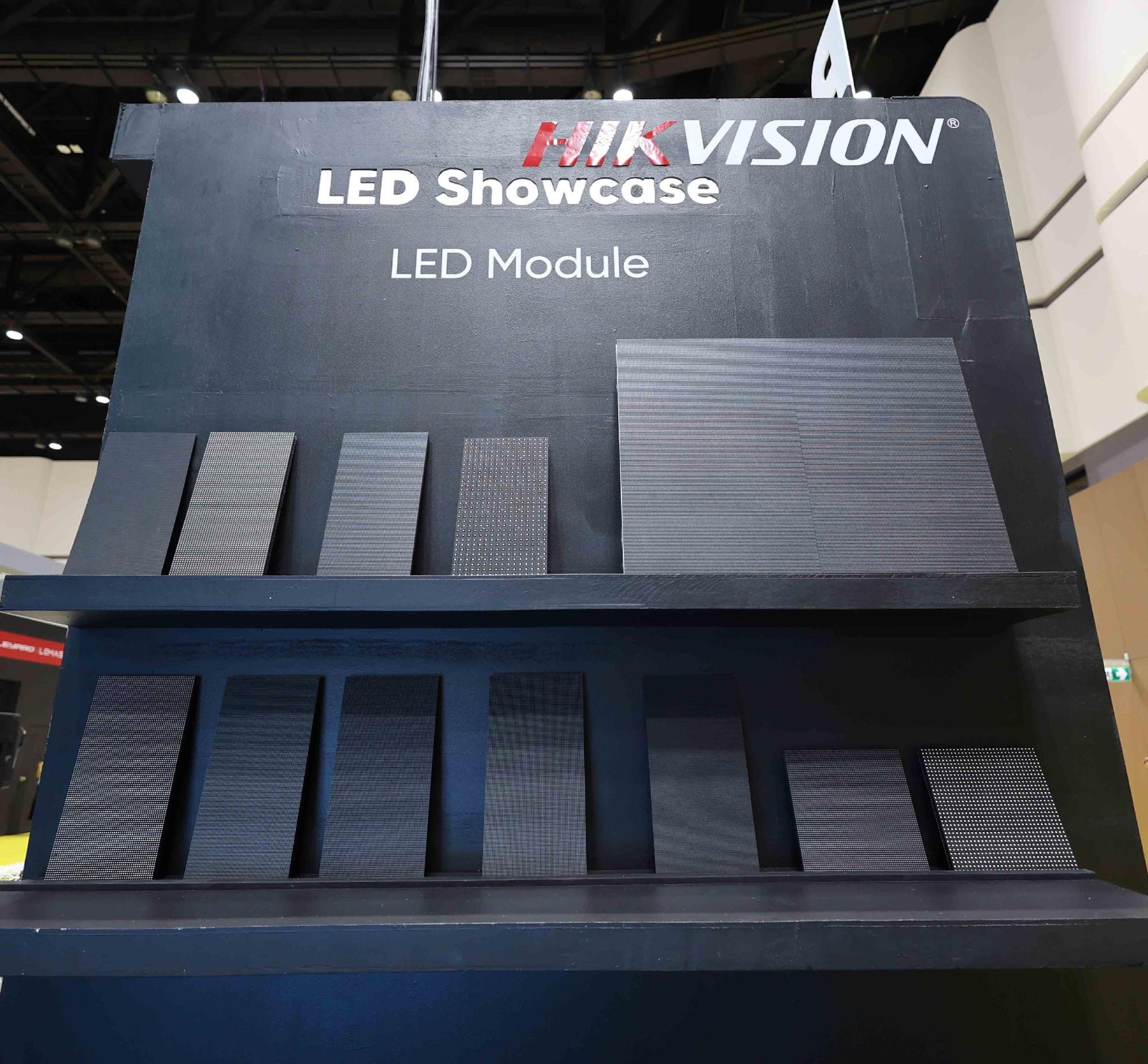 To respond increasingly better to corporate customers' and government agencies' needs, HIKVISION has invested in the establishment of its Commercial Display Service Center to dedicatedly provide after-sales services to customers in this sector. Commercial display category covers LED screens, both indoor and outdoor types. Demand for these products has been rising significantly as their usage for PR purposes has been growing both in the government and private sectors. HIKVISION, moreover, plans to actively promote the use of its interactive screens for new-style meetings as it aims to blend its products into all types of businesses.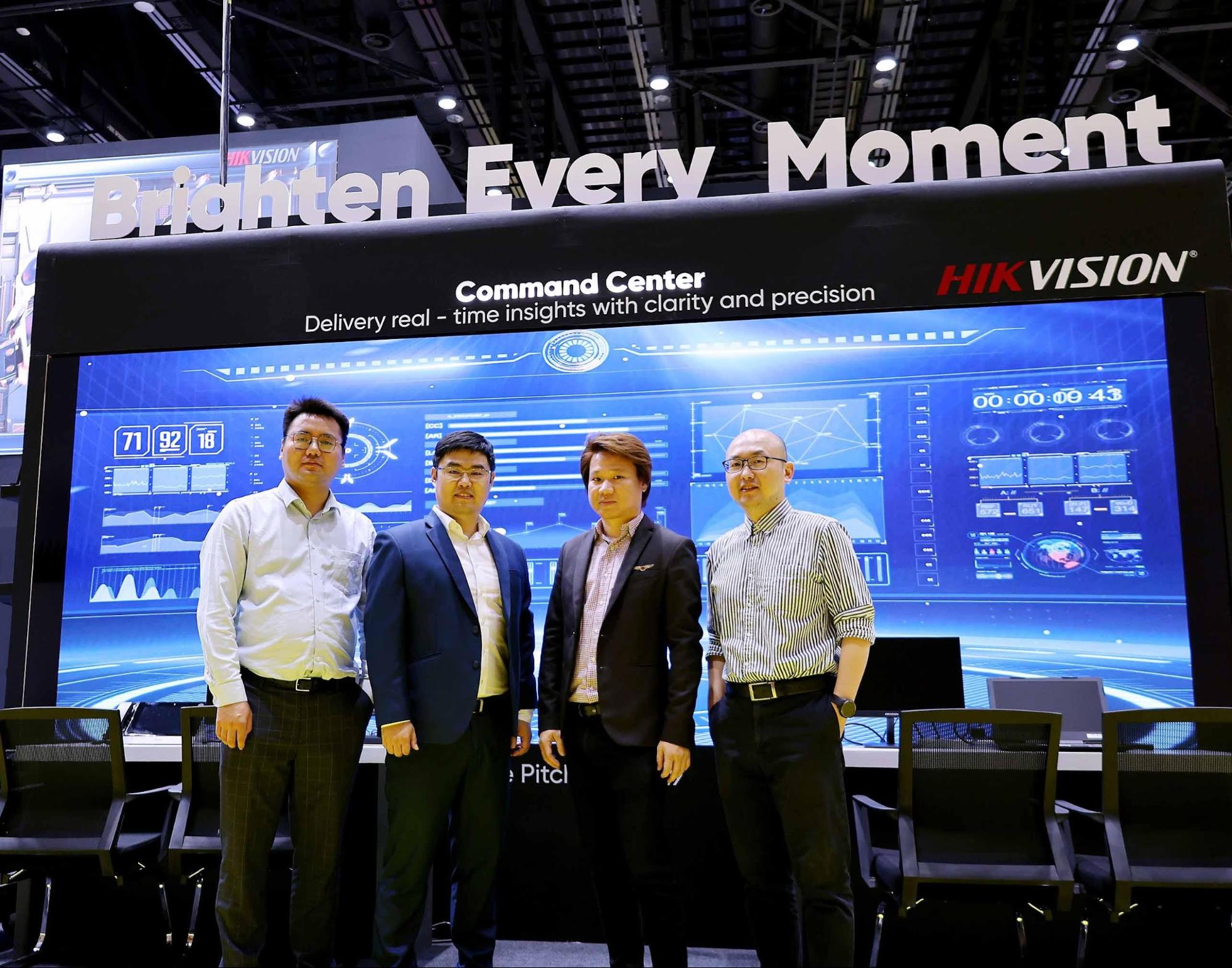 "HIKVISION has expanded its product lineup beyond CCTV cameras by investing in the development of a commercial-display business. After three years of efforts in this field, we would like to inform our partners and customers that HIKVISION is now well ready to serve customers in terms of modern technologies, service center, and national reference sites," Mr. Xu says.
Mr. Winyoo Klomklow, Head of Commercial Display TH BU at Hikvision IOT (Thailand) Company Limited, reveals that many leading enterprises and organizations in Thailand have chosen HIKVISION LED and interactive screens. Highlight installations of these devices are at the Queen Sirikit National Convention Center (QSNCC) where indoor p2.5 screens spread over 260 square meters.
Outdoor screens with curve splicing and p2.5 outdoor screens cover 140 square meters at the same center. In all, this world-class facility has used HIKVISION LED screens for more than 400 square meters of its area on top of deploying more than 80 HIKVISION screens as its LCD Video Wall and Digital Signages. All these screens are controlled centrally via HIKVISION's HikCentral FocSign.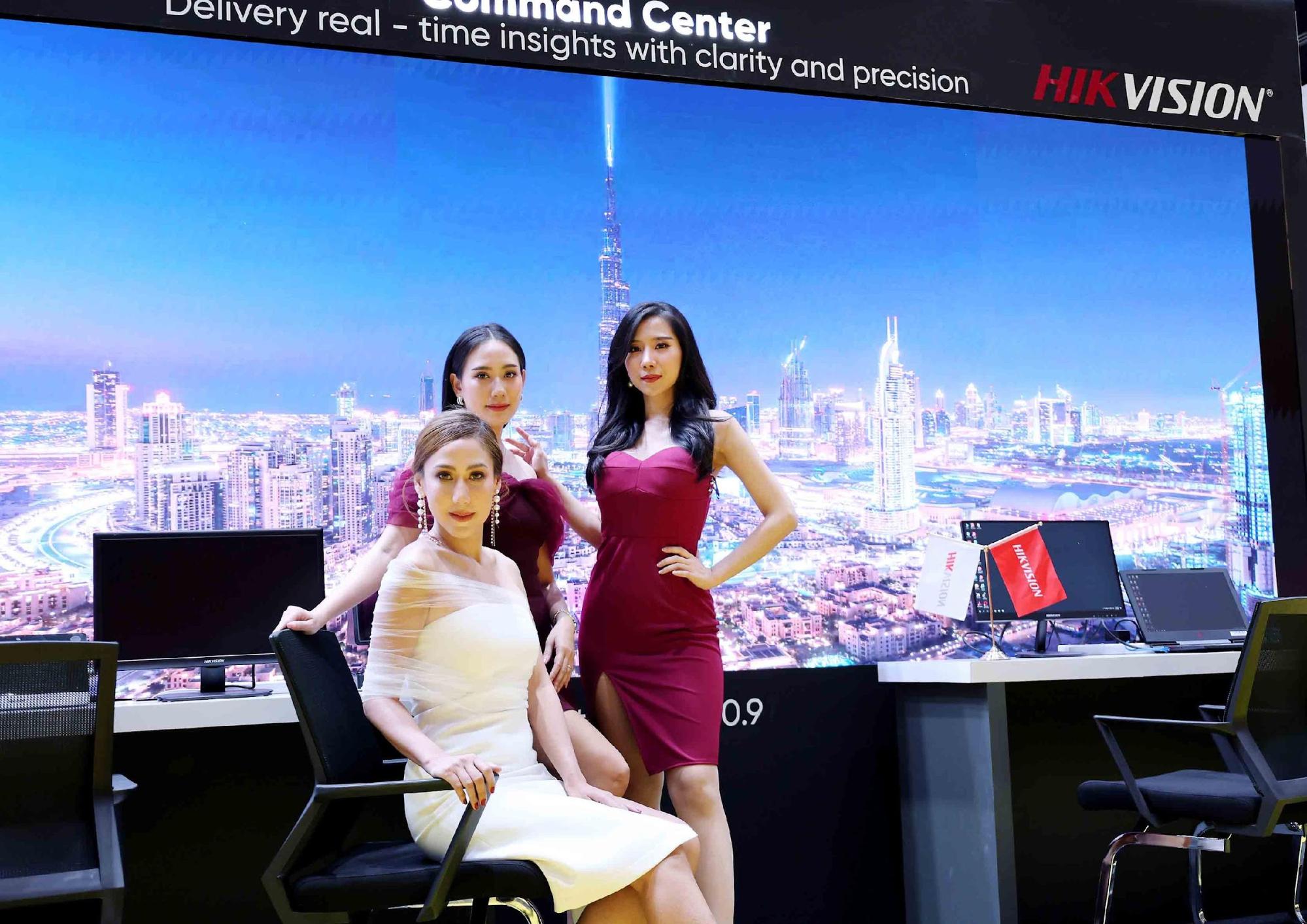 Another key reference site is KLOUD by Kbank. HIKVISION LED screen there is considered the most beautiful one in Siam Square. Featuring 3D technology, this giant screen is in the size of over 300 square meters. In addition, KLOUD by Kbank boasts semi-outdoor LED stairs. Also created by HIKVISION are the building's outdoor screen that provides weather data to passers-by and all indoor screens at main hall.
Moreover, HIKVISION products have also blended into many prominent automotive showrooms such as GWM at ICONSIAM, GWM at Siam Square, Benz Bang Na, and Isuzu Phra Ram 3.
After tapping into Thailand's commercial-display market last year, HIKVISION has achieved remarkable success. Its distributor management and its development of system integrators, who have been accumulating experience over time, have also contributed to the brand's ability to attract many more customers. This year, several projects in Thailand have already chosen HIKVISION commercial displays for their facilities. 
"Because we are the global leader of AIOT technologies, our corporate image will bring our product positioning to the next level. Our innovations from backend systems, to storage devices, CCTV systems, to frontend systems, and to screens are perfect answers in terms of functionality," Mr. Winyoo says. 
  Currently, HIKVISION's B2B customer base has been growing and generating more than half of its income. Major customers are traffic agencies that need CCTV cameras to detect speeding or read license plates. In this segment, high accuracy and modern software are key factors. For the B2C market, HIKVISION has managed EZVIZ brand via its subsidiary. Target groups are consumers who need IoT devices in modern designs for their homes, as EZVIZ products can fulfill their lifestyles.
"We have been growing from our security-product business. So, our commercial display business is relatively young. But we have developed this new business because we have recognized its growth opportunity. It may still be in its infancy today. But of course, we are now seriously promoting it and will continue to do so in the future," Mr. Winyoo continues.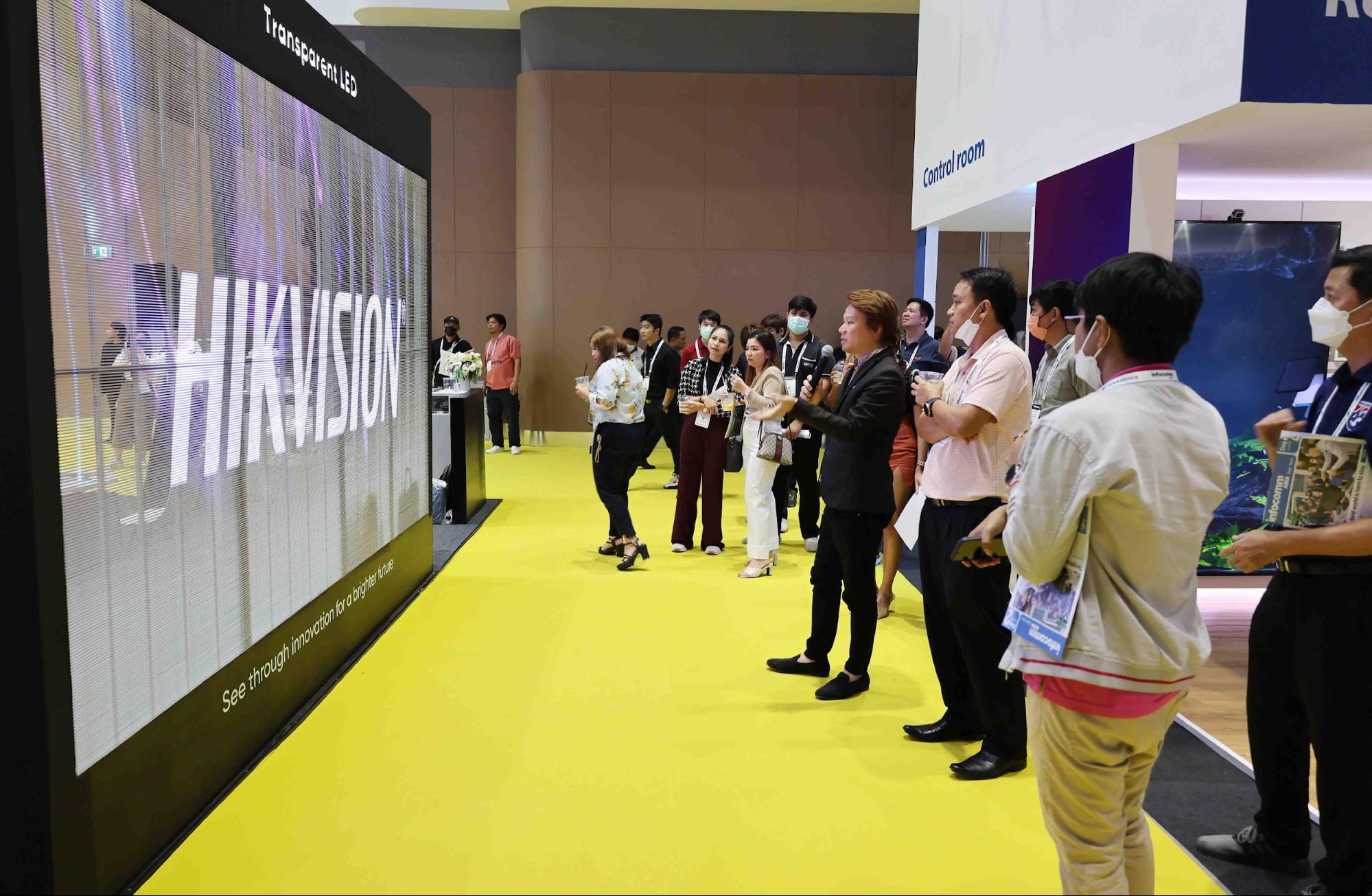 HIKVISION product lineup now covers digital signages, LCD video walls, IFP interactive flat panels, LED displays and controllers. More than 70 per cent of HIKVISION commercial-display sales come from LED-screen sales, with indoor pixel pitch 2.5 mm as a flagship product.
This year, HIKVISION intends to promote displays with higher definitions such as P1.8 and P1.5. In the interactive flat panel (IFP) category, new products will be launched on a continual basis. Able to simultaneously respond to 45 touchpoints, these innovations can support smart-education systems. They can efficiently function alongside CCTV cameras, embedded with AI technologies, in support of educational innovations. 
HIKVISION has recently showcased its innovative audio and visual products at InfoComm Asia 2023, which were held between 24 and 26 May 2023 at the Queen Sirikit National Convention Center. Highlights at the showcase were commercial displays. Available in many categories, these products are very functional and answer various business needs. For example, Pixel Pitch 0.9 mm screens work perfect for command centers, while 3D LED screens and LED tunnels – formed by 90-degree-angle panels – enable new ways of advertising.
Transparent screens, meanwhile, allow shop displays to present their content with a touch of novelty. Interactive screens, on their parts, can simulate smart classrooms, support smart-education system, and complement modern meeting rooms.
Apart from its participation at InfoComm Asia 2023, HIKVISION has also conducted roadshows to each Thai region for the mission of presenting its innovative products to partners and customers. The company has also planned to reach out to niche markets such as educational market and smart-building market.