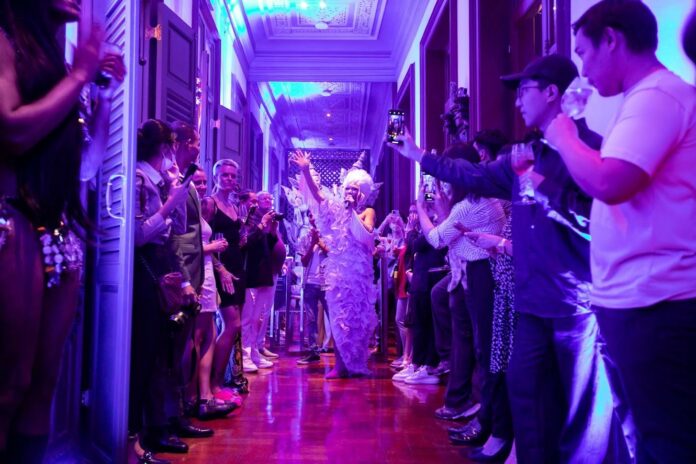 LGBTQIA+ COMMUNITY AND ALLIES GATHER TO CELEBRATE DIVERSITY, EQUALITY AND INCLUSIVITY AT W PRIDE 
W Pride commemorates LGBTQIA+ culture and gives marginalized voice a platform with a panel discussion, live performances and much more in a full-day event
BANGKOK, THAILAND –– Just prior to the country's first-ever official Pride celebration, W Bangkok hosted a fun day filled with love, individuality, music, connection, inclusivity and equality and called for the LGBTQIA+ community and allies to TAKE A STANCE on June 2, 2023 at W Bangkok's stylish WOOBAR®.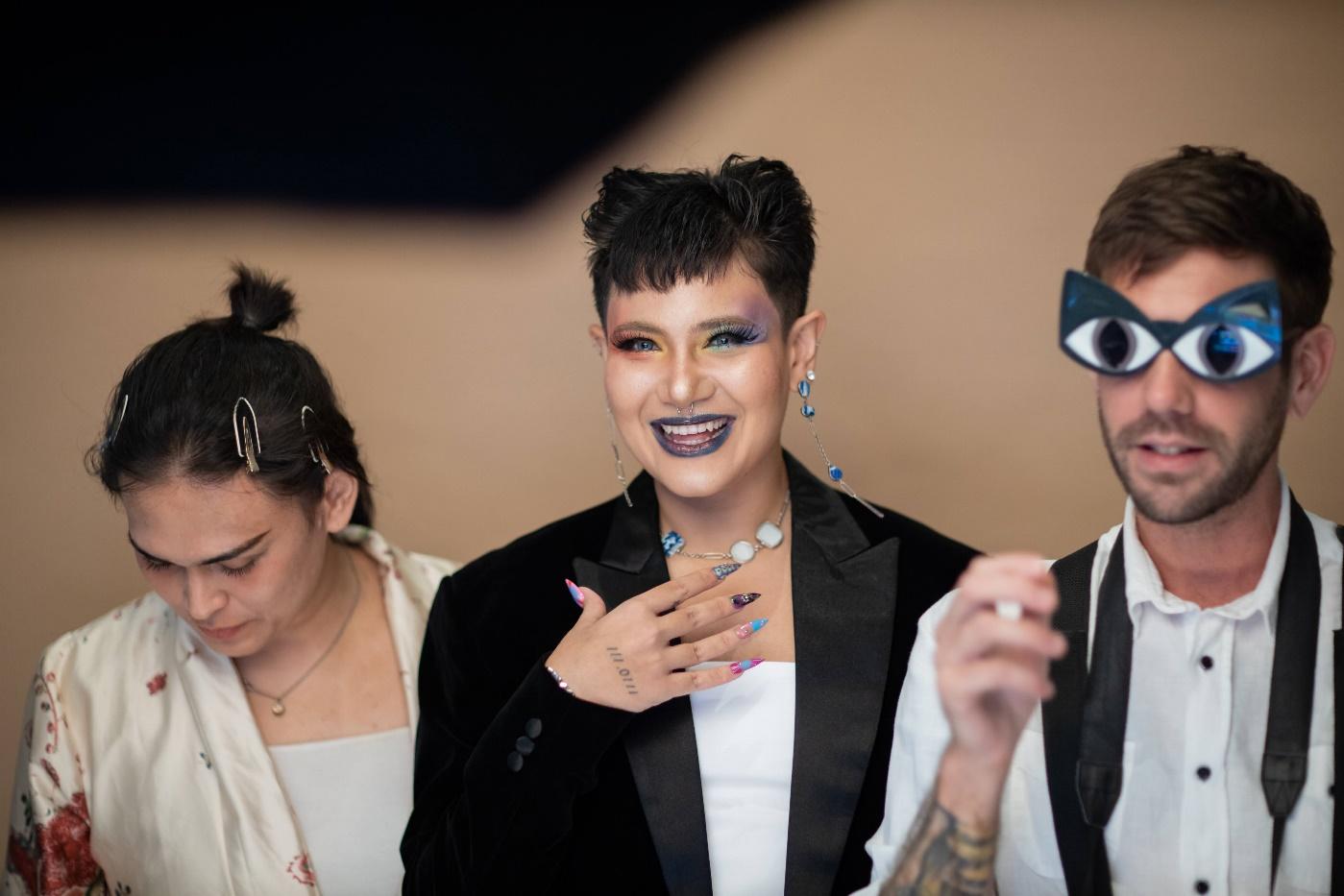 "W has always been a safe space that embraces all who visit, encouraging travelers to be their true selves and breaking through conventional norms to redefine luxury hospitality. W Bangkok is delighted to have welcomed the LGBTQIA+ community with this not-to-be-missed event," said Tina Liu, General Manager, W Bangkok. "Our 2023 tagline TAKE A STANCE called on everyone to celebrate Pride Month in Thailand, and to take a meaningful stance in supporting diversity, equality and inclusivity."
The festivities kicked off at 4:30pm with the Lean In Panel Series with high-profile local LGBTQIA+ advocates, namely Time Out Bangkok editor-in-chief Top Koaysomboon; Italian-Thai singer Silvy Pavida; US celebrity chef Kristen Kish; and Korean-born Japan-based DJ Noah. The engaging, inspiring and insightful session discussed current pressing issues regarding the LGBTQIA+ community in Thailand, including pending laws on marriage equality for same-sex couples, pervasive verbal abuse against the LGBTQIA+ community and the dire lack of specialized medical care for trans people. The panelists also shared their personal perspectives and experiences that empowered them to TAKE A STANCE and allowed them to shine as who they really are.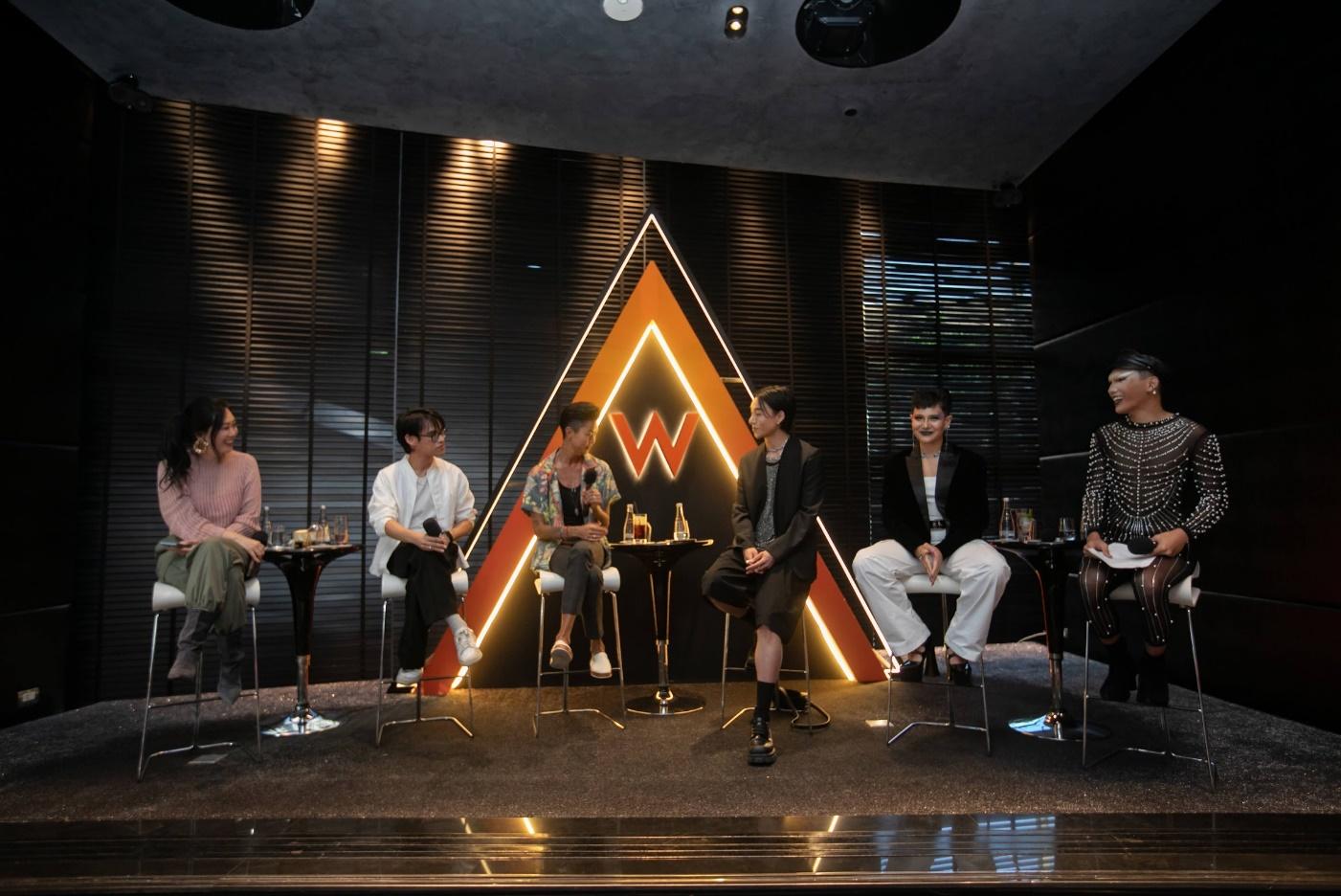 The hour-long panel discussion concluded with hopeful and positive messages that while awareness about the LGBTQIA+ community and culture has increased throughout the years, both the community and the allies should stand together to further educate and motivate as well as communicate to the general public about equality, inclusivity and diversity that would create a safe, loving and kind space for all to co-exist and thrive.  
The cocktail hour took off after the panel discussion, featuring playful drinks as well as music performances by Silvy Pavida and local DJ Nana. The event continued with a Get Glam Studio, where talented artists will offer live make-up demos for guests to glow up for the evening ahead. As the evening began, excitement intensified with an After Dark Party at the historic The House on Sathorn. From 7pm to 11:30pm, guests were treated to dazzling drag queen performances, captivating fashion show, and a mesmerizing Vogue dance backed by live music with DJs Groove, Taki and Noah from Japan.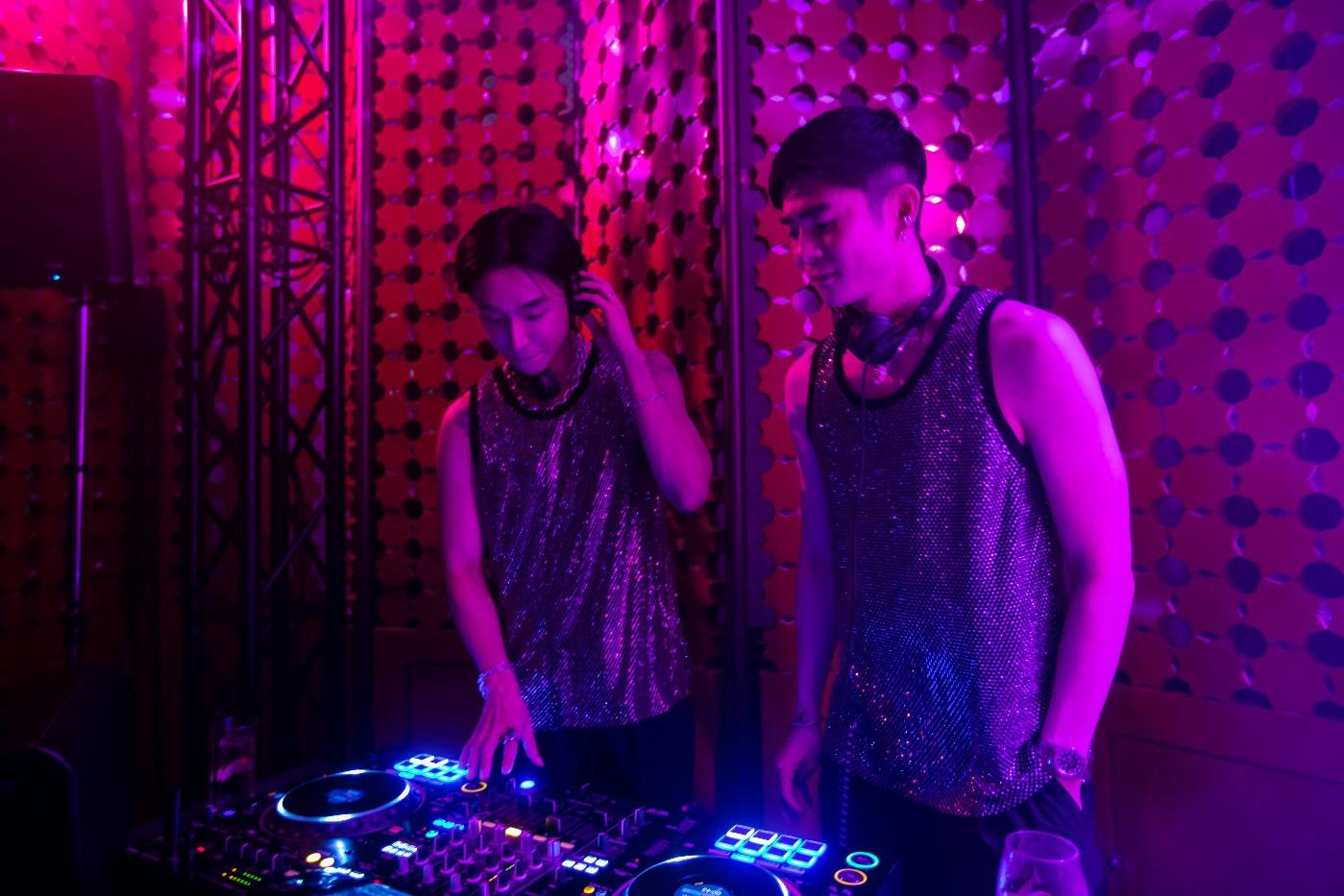 Marriott Bonvoy members also had the opportunity to join an exclusive mixology masterclass with Kristen Kish using her spirit, Yobo Kish, at The Bar at The House on Sathorn as part of a members-only Marriott Bonvoy Moments package, which includes a one-night stay in a Studio Suite at W Bangkok.
W Hotels proudly supports celebrating diversity in thought, culture and experiences, and amplifies global conversations by giving marginalized voices a platform and moving culture forward with vibrant celebrations of LGBTQIA+ rights, equity and inclusivity. This vibrant celebration reaffirms W Hotels' mission along with Marriott International's longstanding commitment to the LGBTQIA+ community through equitable workplace policies and practices, a strong commitment to inclusion and respect for all, as well as longstanding philanthropy for many LGBTQIA+ causes. To learn more about Marriott's commitment to diversity and inclusion, please visit www.marriott.com/diversity/diversity-and-inclusion.mi.