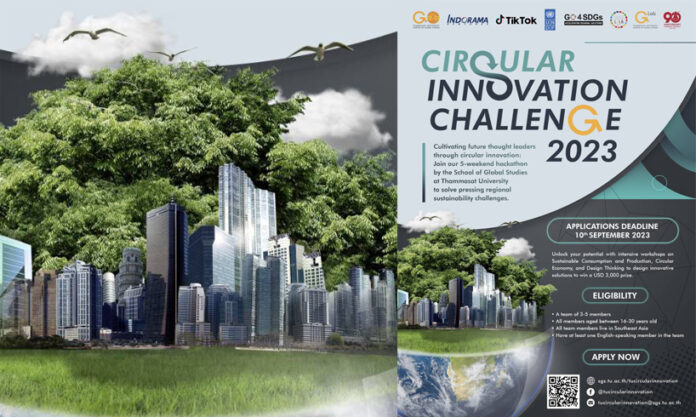 Join the Circular Innovation Challenge 2023, a 5-weekend hackathon hosted by the School of Global Studies at Thammasat University Rangsit Campus.
The Circular Innovation Challenge (CIC) cultivates a new generation of innovators, changemakers, and thought leaders in Circular Economy by bringing together thousands of young people from Southeast Asian countries to engage in intensive workshops on circular economy and design thinking boot camp dedicated to Circular Innovation.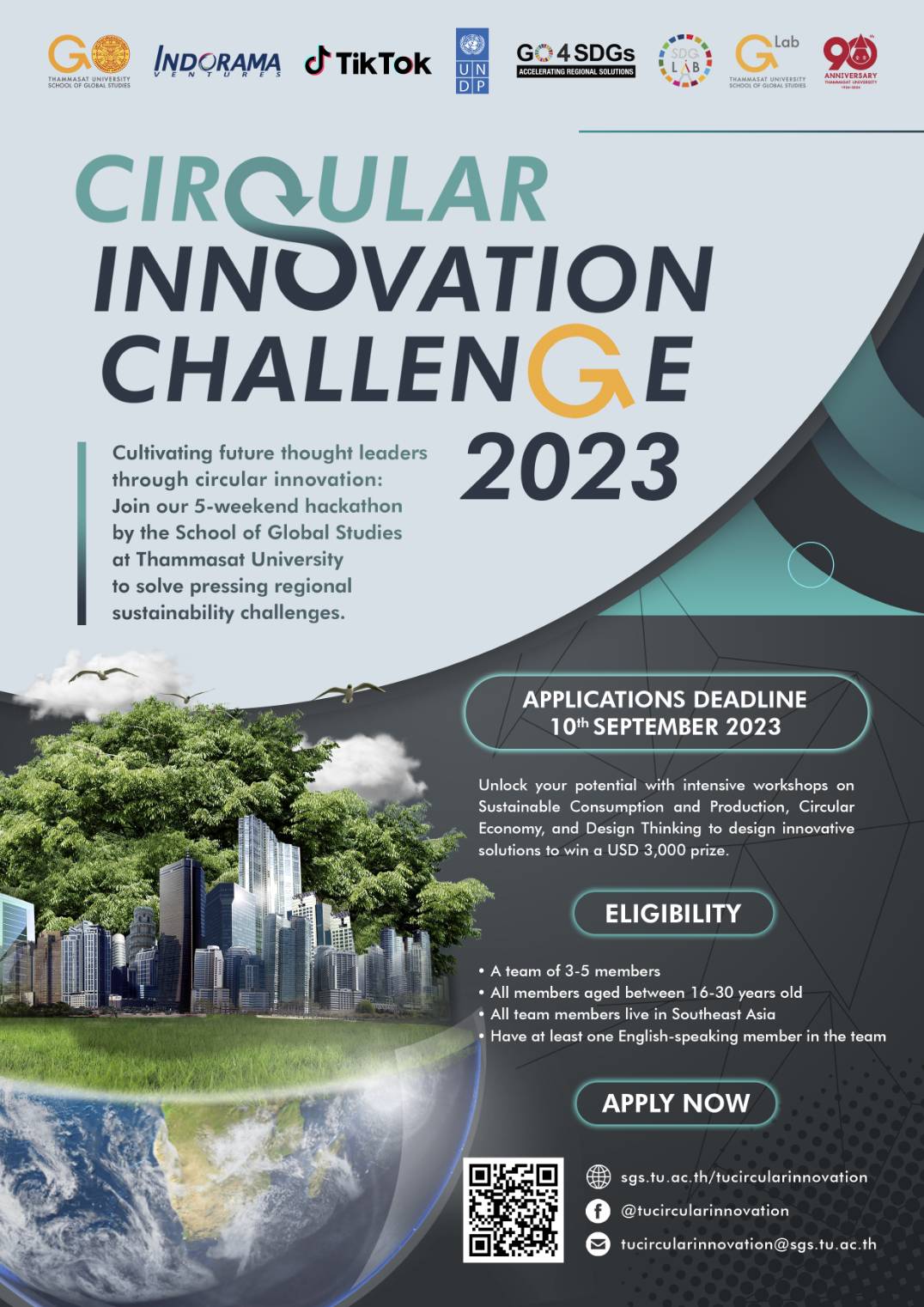 Unlock your potential with intensive workshop on Sustainable Consumpion and Production, Circular Economy and Design Thinking to design innovative solution to win the USD. 3,000 prize. The deadline for applications is September 10, 2023.
Visit our website https://sgs.tu.ac.th/tucircularinnovation to register and check your eligibility. More information, please contact Khun Suthima Tel.063-227-6259