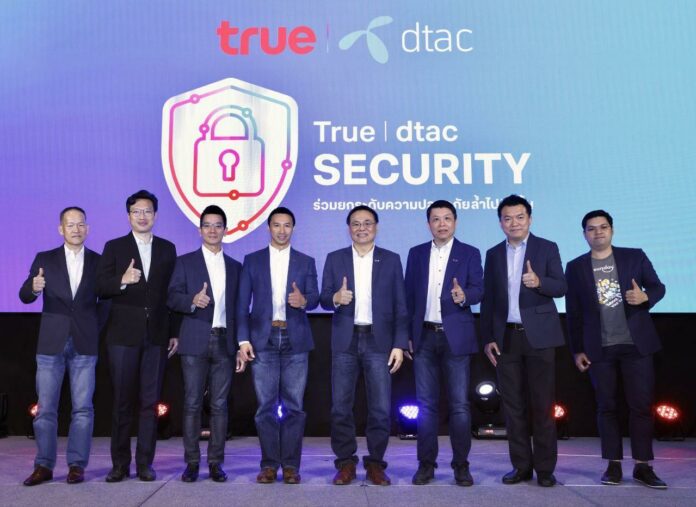 Sunday InsurTech and dtac Mobile Care unite to introduce SWAP+: Elevating mobile phone protection and insurance leader.
Bangkok, Thailand – 28 August 2023 – dtac Mobile Care teaming up with Sunday ("Sunday"), the first full-stack insurTech in South East Asia to offer a new service, SWAP+: Your pathway to effortless phone replacement. This partnership enhances phone coverage for dtac customers, providing an exclusive and seamless experience to elevate the quality of life.
Sunday joined the "True I dtac SECURITY" press conference as an established collaborator with dtac Mobile Care. Through our combined efforts, we have expanded the development of Mobile Care services to enhance the holistic customer experience for dtac users.
This initiative is designed to instill confidence in dtac customers, enabling them to embrace their lives fully without concerns about their mobile devices. SWAP+ is an intelligent solution tailored for the tech-savvy generation of today. This novel service addresses the surging demand for mobile phones.
According to a We are social report, despite a mere 0.2% increase in Thailand's population since 2021, phone ownership has surged by more than 20 times that rate, signifying a substantial leap.
This trajectory is anticipated to persist into the foreseeable future. Interestingly, the report does not illustrate a pattern of Thai individuals possessing multiple phones, unlike the scenario observed in Hong Kong.Mobile phones have seamlessly interwoven into the very fabric of daily life in Thailand.
Beyond mere communication tools, they serve as conduits for news consumption, information retrieval, and professional engagements. This pervasiveness underscores the pronounced significance of mobile phone ownership in shaping contemporary Thai society.
In mutual recognition of its paramount significance, Sunday and dtac Mobile Care have collaboratively devised the SWAP+ service. This intricate service is thoughtfully tailored to bestow a life of convenience and tranquility upon dtac customers.
The SWAP+ service functions as a comprehensive solution, empowering users of DTAC products to effortlessly replace or obtain alternative devices. This provision comes into play in scenarios where phone usage is impeded by unforeseen circumstances, encompassing a wide spectrum of situations such as screen damage, device misplacement, water immersion, and similar events.
This collaborative synergy between Sunday and dtac Mobile Care has culminated in the creation of the SWAP+ service – a safeguard ensuring the well-being of dtac customers' phones across all aspects of existence. The convenience encapsulated within SWAP+ services is readily accessible to dtac patrons, easily obtained from the array of dtac service centers distributed nationwide, as well as through the online avenues facilitated by the dtac app.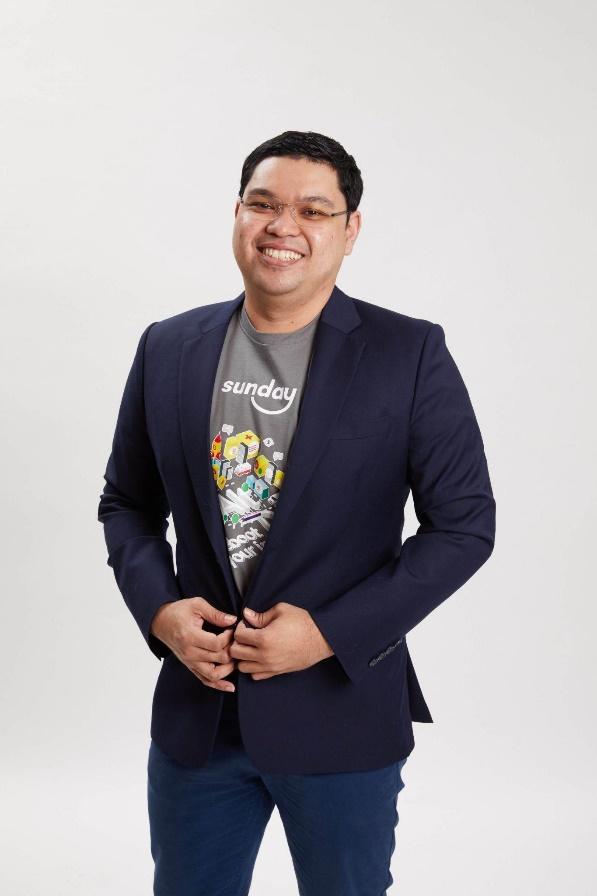 Mr. Suradej Panich, Chief Data Scientist of Sunday, added "Sunday is pleased to have partnered with dtac Mobile Care for over 4 years. We are excited to announce the launch of our new product, SWAP+, a mobile phone care service that meets the needs of today's consumers. As mobile phones have become an essential part of our lives, it is important to have a reliable mobile phone care service. SWAP+ provides dtac customers with peace of mind to ensure that their devices can be used continuously.
This collaboration is considered as one of the benefits that dtac customers can choose SWAP+ mobile phone care service in addition to other services provided in dtac Mobile Care to suit their needs at a reasonable price. Sunday sincerely hopes that SWAP+ will be a great addition among the others of our services that will allow dtac customers to live their lives without worrying about their phones."
Mr. Supat Lairayapong, Head of Retail Business Division, True Corporation, remarked "Customers typically take best care of their newly purchased phones, ensuring a prolonged lifespan for their devices. Despite their efforts in handling the device, it is likely that unexpected events can occur anytime, and they may not be able to make the best out of their expensive phones. Nevertheless, with the coverage provided by dtac Mobile Care, the phone's owner will feel at ease since the day the phone is purchased. In accordance with dtac Mobile Care's statistical data, the report reveals that, out of 100 phones enrolled with dtac Mobile Care, 82 represent newly purchased phones.
In addition, an average damage value per 1 claim in 2022 is over 7,400 baht, compared to that in 2023 which is 8,400 baht, a 12% increase due to higher cost of device parts and soaring mobile phone price. For customers, covering the entire phone repair expenses by themselves is totally not worth it and equals the cost of acquiring another new phone.
Both dtac and Sunday, the forefront innovators in InsurTech in Thailand, are committed to continuously pursue the development of dtac Mobile Care to cater to the shifting preferences of customers. Empowered by this dedication, dtac customers can be confident with the experience delivered by us throughout their usage journey."