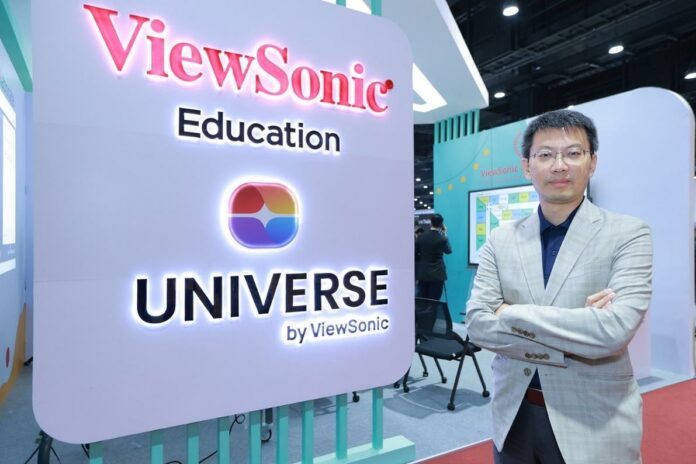 ViewSonic Introduces Education Ecosystem at EdTex Thailand Showcasing Elevated Modern Classrooms with Innovative EdTech Solutions
Bangkok – ViewSonic Corp., a leading global provider of visual solutions, first showcases its Education Ecosystem at the EdTex 2023 (Thailand Education Technology Expo) in Bangkok from August 31 to September 2. Through the comprehensive ecosystem, the company has sped up digital transformation in global communities and cultivating teachers, enriching digital learning content, and developing innovative education technology (EdTech) solutions.
In the first half of 2023, ViewSonic has achieved several milestones in the industry. The company secured its third consecutive quarter of global IFP market leadership (excluding China) in Q2, according to Futuresource, a market research firm. Furthermore, its myViewBoard software has also surpassed the impressive milestone of 9 million users.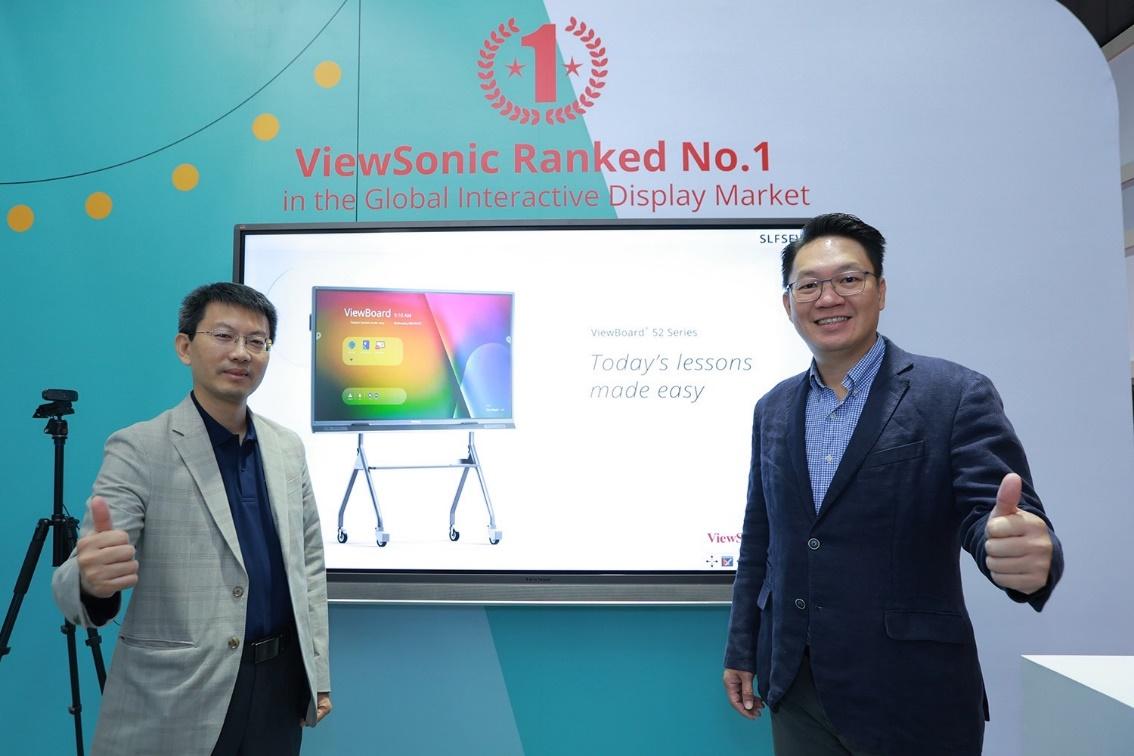 "We're incredibly pleased to maintain our position as the world's leader in the education industry, especially given the competitive nature of this category," said Eric Wei, General Manager of Asia Pacific Region. "ViewSonic has committed to be a company that provides comprehensive solutions. By simplifying technological integration and empowering teachers with the ability to teach digitally, we can accelerate the digital transformation with all stakeholders in the education ecosystems."
ViewSonic has reached the achievements by adopting the EaaS (Ecosystem as a Service) strategy which involves ecosystem development and partnerships to bring cutting-edge innovations to customers. The strategy goes beyond just offering hardware, software, and digital content but also extends to collaborating with stakeholders, partners, and users to provide comprehensive services. ViewSonic has partnered with governments, schools, and educational institutes to develop cross-curricular digital interactive teaching materials and accommodate the teacher-centered digital transformation.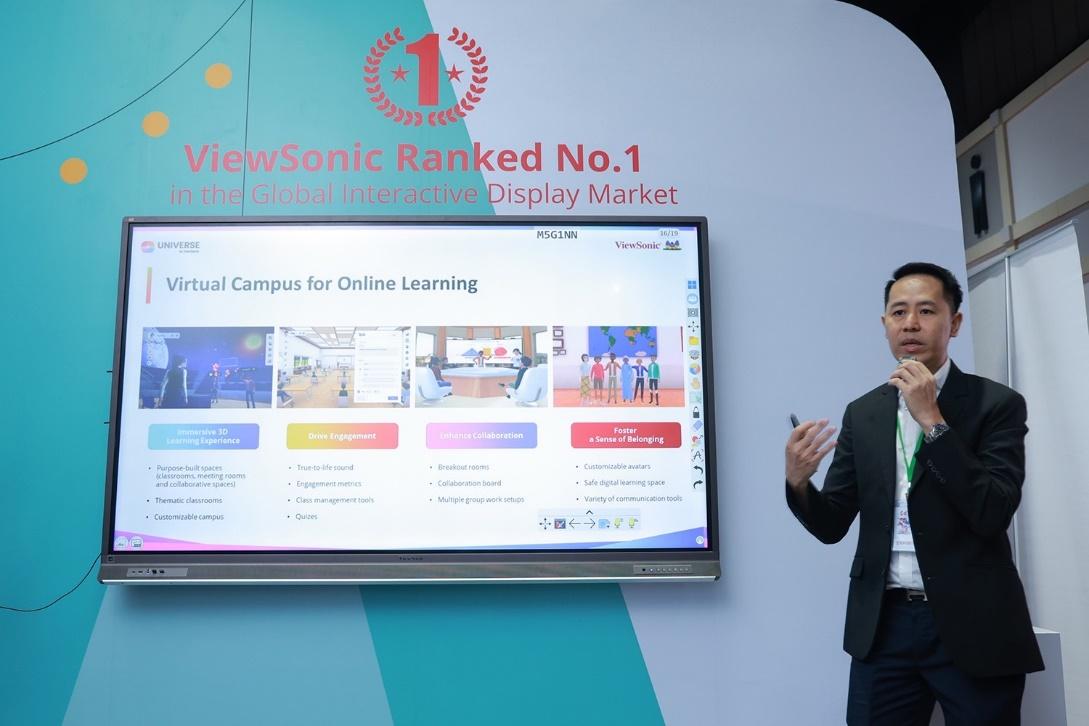 This integrated approach has established the foundation for ViewSonic's continued success in the field. Its ViewBoard  interactive displays and myViewBoard software have provided various digital teaching tools. For instance, the myViewBoard Whiteboard serves as a digital canvas for users to create and collaborate more effectively via interactive tools such as polls and screen sharing to create engaging lessons, demonstrating the company's broad-spectrum solutions based on open ecosystems and compatibility for both huddles and large groups. Moreover, educators can reach a huge collection of ready-made teaching & learning material from ViewSonic Originals for gamified lessons. 
This "one-stop solution" equips teachers with collaborative capabilities, intuitive interfaces, digital teaching tools, and a great diversity of interactive materials. Educators can embrace digital teaching, whether it is in-class, hybrid, or remote scenarios. For school IT administrators, the myViewBoard Manager and environment sensor box provide remote device management capabilities. This platform centralizes device monitoring and control, streamlining operations across large institutions via a user-friendly web dashboard and fostering an optimal learning environment.
In addition, ViewSonic also built communities through its Professional Development Program, supporting teachers to refine their digital teaching skills via in-person training sessions and online classes. 
To further enhance digital learning, the UNIVERSE by ViewSonic, a 3D virtual campus is created. It ensures students and teachers have access to solutions that harness the latest and most innovative technologies to enhance online learning experiences. Combined with intuitive controls and diverse features, UNIVERSE has been helping to increase student engagement, encourage collaboration, and foster a sense of belonging.
As part of this ecosystem strategy, ViewSonic has successfully obtained the latest Android EDLA (Enterprise Device Licensing Agreement) certification. This certification extends Google official certified GMS (Google Mobile Service) for large-format devices sold to enterprises. With the EDLA-certified OPS Slot-in device, VPC-A31-O1, ViewSonic can provide educational institutions and corporates with flexible and powerful productivity and collaboration tools, including fast computing, advanced security protection, and extensive app availability from the Google Play Store.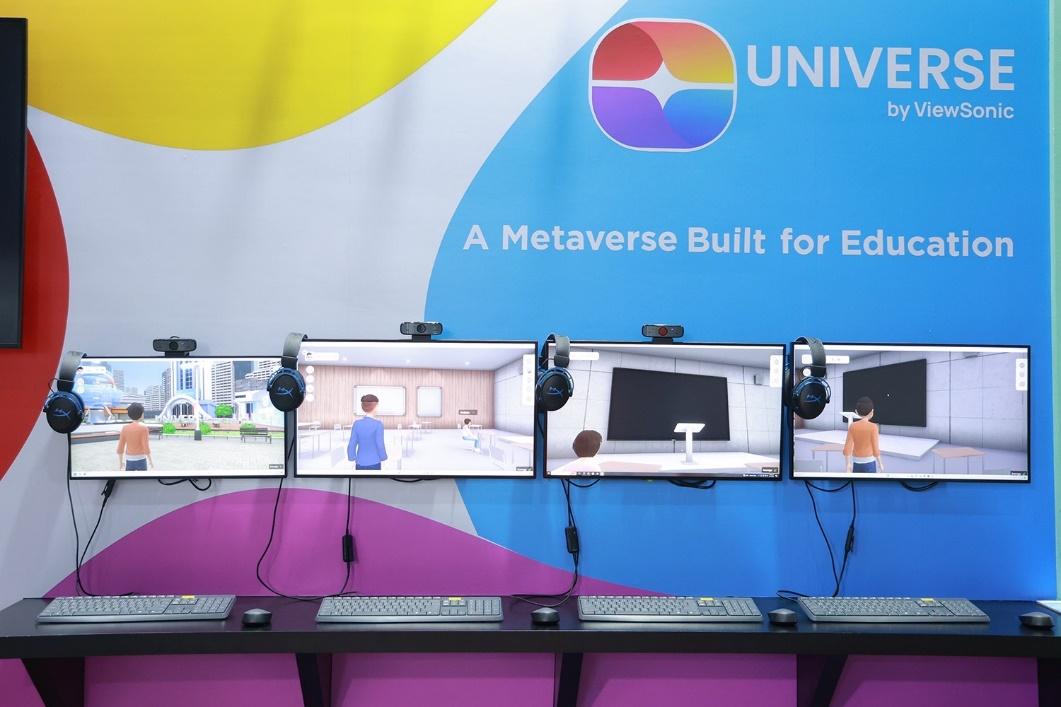 To empower the total solutions, experience and showcasing the transformation from traditional classroom setup to Edtech smart classroom setup, ViewSonic is bringing in the latest display solutions such as smart classroom with ViewBoard interactive display sizes from 65 inches to 105 inches, smart podium interactive solution with latest Lamp free projector and last, the 3D virtual classroom setup. 
Visit ViewSonic at EdTex 2023 (booth #D01) to see the latest total solutions of ViewSonic Education Ecosystem. The profession of educator could also experience the demonstration by appointment call +66 2 694 1101 at  ViewSonic Showroom. There are perfect range of short-term usage scenarios, such as lectures, events, and hybrid classrooms.