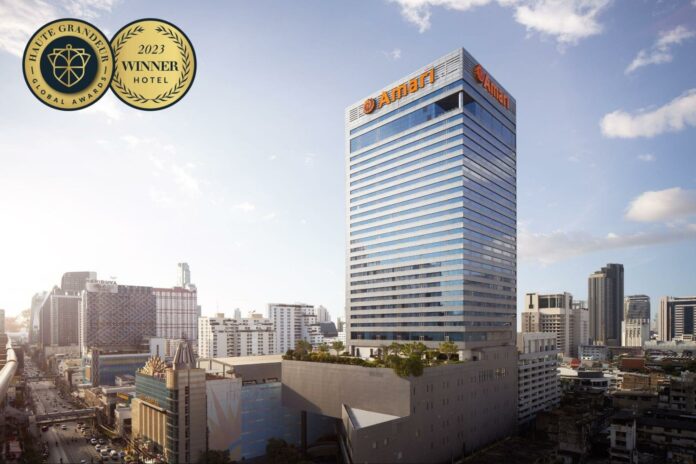 Amari Watergate Bangkok Receives Prestigious Accolades in the Haute Grandeur Global Awards 2023 Including the Esteemed Title of "Best Luxury Hotel in Asia"
Bangkok Thailand – September 2023 – ONYX Hospitality Group, the prominent force in Southeast Asia's hospitality industry, is delighted to announce that one of its flagship properties, Amari Watergate Bangkok, has received four prestigious accolades at this year's Haute Grandeur Global Awards, including the honour of receiving the esteemed title of "Best Luxury Hotel in Asia". 
A leading hotel management company with more than five decades of experience, ONYX Hospitality Group prides itself on its ability to bridge the best of Asian hospitality practices with global business precision.
With a dedicated and strategic vision of becoming Asia's leading hospitality provider, across its portfolio of diverse yet complimentary brands, including Amari, OZO, Shama, and Oriental Residence – each catering to the distinctive requirements of today's business and leisure travellers, ONYX is committed to upholding its reputation for excellence and creating exceptional experiences for guests at every property.
The success of Amari Watergate Bangkok at the Haute Grandeur Global Awards serves as a testament to the Group's continuous efforts to provide outstanding hospitality and exceed guest expectations. Rooted in the ethos of "a tailored approach to hospitality," the Group consistently crafts personalised stays that cater to individual preferences, across its brands.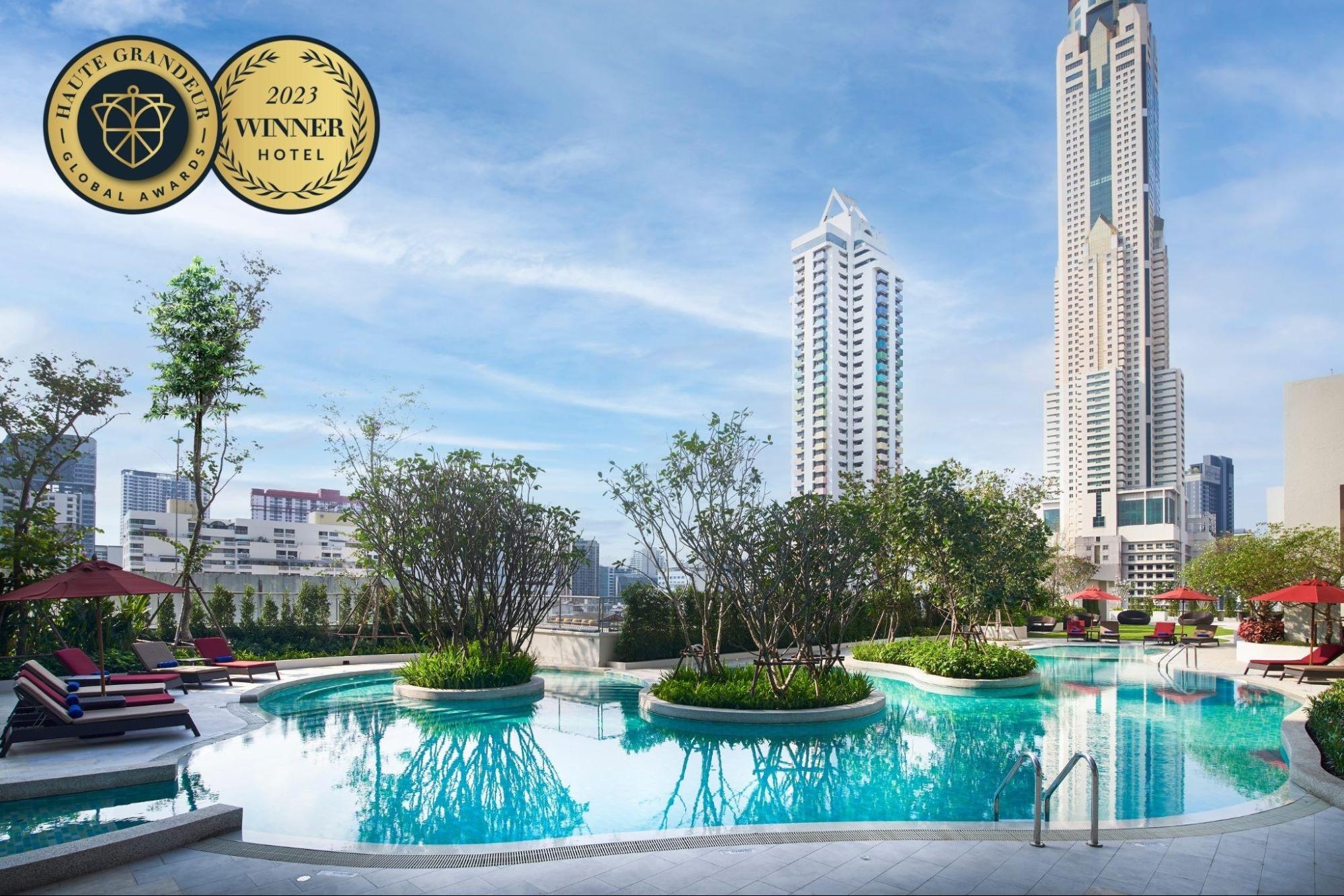 The Haute Grandeur Global Awards is a globally trusted Awards initiative, is building its reputation as the world's leading awards programme by rewarding outstanding hotel, spa and restaurant experiences, and known for its impartial judging. The Awards are regarded as the pinnacle of achievement in global hospitality. 
Amari Watergate Bangkok's recognition in multiple categories highlights its outstanding achievements:
– **Best Destination Hotel in Asia**: Acknowledging the hotel's ability to create a captivating guest experience that reflects the essence of Asia's cultural diversity.
– **Best Luxury Hotel in Asia**: Recognising the hotel's dedication to delivering luxury, impeccable service, and attention to detail that truly define a world-class experience.
– **Best Hotel Service in Thailand**: Commending the hotel's genuine and attentive service, setting a standard of excellence for the hospitality industry.
Amari Watergate Bangkok has become a symbol of refined luxury and authentic Thai hospitality in the heart of the city, and a favourite for both leisure and business travellers alike. Amari Watergate Bangkok is an optimal choice for the MICE industry. It delivers exceptional services for corporate events, conferences, and exhibitions, tailored to meet the unique needs and preferences of MICE clients.
Conveniently nestled in the heart of beautiful Bangkok, the hotel enjoys close proximity to shopping malls and the skytrain, enhancing accessibility and overall guest experience. Embodying the essence of contemporary Thainess, Amari Watergate Bangkok complements the city's charm as a harmonious blend of tradition and modernity.
A strong commitment to sustainability drives the hotel's ethos, embracing the concept of being "sustainably conscious" and prioritising efforts to reduce the travel footprint. This extends towards ensuring future generations can also cherish similar travel privileges, acknowledging that small changes can lead to significant differences.
Offering a total of 564 guest rooms and suites, Amari Watergate Bangkok provides a welcoming home-from-home ambience, complemented by world-class bars and restaurants. The hotel's commitment to excellence ensures a luxurious experience while maintaining a warm and homely atmosphere. "Brightening Your World" is the ultimate goal, and the achievement of this goal is highlighted by the esteemed accolades given by the Haute Grandeur Global Awards. 
Amari Watergate Bangkok's accomplishments at the Haute Grandeur Global Awards 2023 reflect the hotel's ongoing pursuit of delivering luxury and outstanding service. This recognition reinforces its standing as a premier luxury hotel and a testament to ONYX Hospitality Group's commitment to elevating the hospitality industry. 
Follow us on Twitter: https://twitter.com/ONYXHospitality
Follow us on Instagram: https://www.instagram.com/onyxhospitalitygroup/
Follow us on LinkedIn: https://www.linkedin.com/company/onyx-hospitality-group/