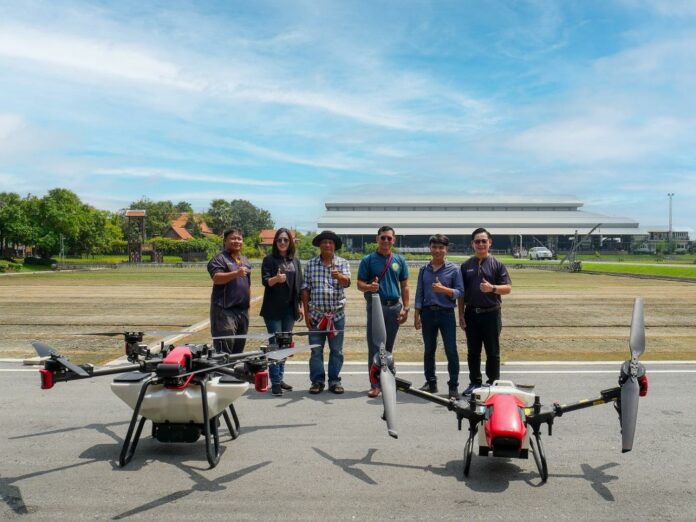 Bangkok – Having successfully established its brand and market presence across various regions in Thailand, FarmInno (Thailand), the pioneering agricultural technology business brand by Chia Tai Group, Thailand's leading innovative agricultural company, has recently hosted FarmInno (Thailand) Exclusive Press Trip 2023.
This exclusive event, themed "Empowering Smart Agriculture through Innovative Solutions with FarmInno (Thailand)," offers distinguished press and media members a unique opportunity to immerse themselves in the cutting-edge world of smart agricultural technology in which they have a chance to closely experience the operation of autonomous agricultural drones in Suphanburi Province. These experiences stand as a testament to Chia Tai's unwavering commitment to spearheading the transformation of Thai cultivation towards smart agriculture.
FarmInno (Thailand) aims to transform the Thai agricultural industry through innovative technology and knowledge, paving the way for smart agriculture solutions with a mission to equip farmers with the essential tools and expertise to effectively overcome current challenges.
During the event, the participating press and media members gain insights on agricultural vision outlined by Chia Tai executives. They also have the opportunity to delve into the first-hand experiences of greenhouse farmers, drone pilots, and smart farmers.
Additionally, the event showcases the exceptional capabilities of agricultural drones from industry leaders, which are XAG and DJI, offering a hands-on experience in controlling these drones. Ultimately, this exclusive press trip concludes with a visit to the thriving greenhouses of successful farmers who have embraced the agricultural solutions presented by FarmInno (Thailand).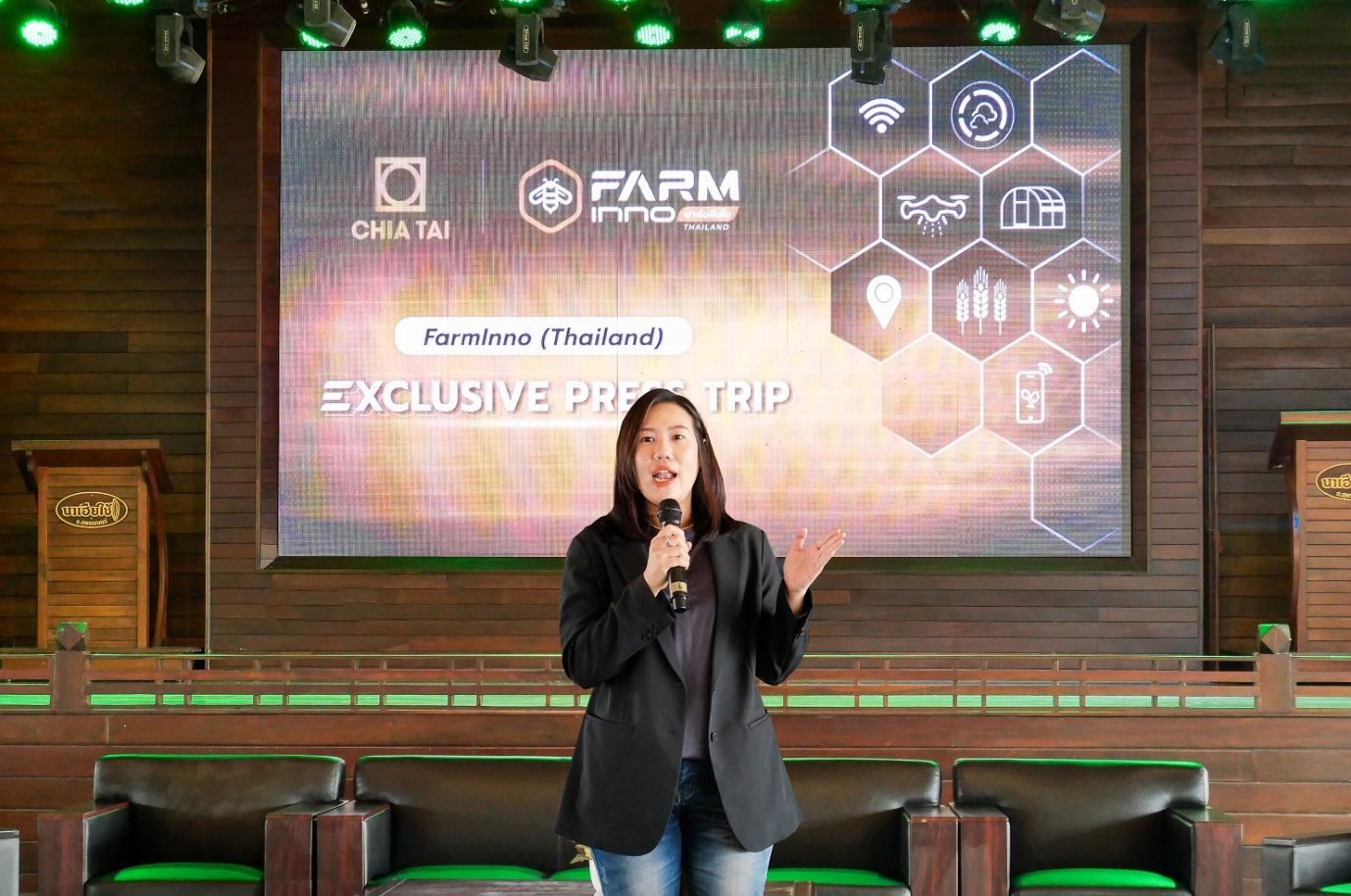 Ms. Rata Suttimantanakul, General Manager, Agricultural Technology Business, said, "FarmInno (Thailand) made its debut as a brand just last year under the management of Chia Tai Co., Ltd. Our primary focus lies in elevating the standards of the Thai agriculture, with a strong emphasis on fostering the transition towards smart agriculture. We are committed to providing agricultural solutions that empower farmers to effectively tackle the diverse challenges in modern farming.
To illustrate, we now find ourselves confronted by the pressing issue of climate change. In fact, the unpredictable patterns of rainfall have a direct and adverse impact on the livelihoods of our fellow farmers. An equally critical challenge also lies in the ongoing trend of an aging population in Thailand, resulting in a continuous increase in the average age of Thai farmers and posing a potential threat to the future workforce in the agricultural sector.
Therefore, Chia Tai and FarmInno (Thailand) are exploring ways to address these challenges through the integration of digital solutions in agriculture. This includes the adoption of digital farming techniques aimed at improving both the quality and quantity of agricultural produce.
These efforts contribute to the advancement of FarmInno (Thailand) products and services, encompassing high-performance agricultural drones, smart agricultural greenhouses, and agricultural community platforms, all of which collectively drive the transformation of Thai agriculture into a smarter, more convenient, and highly efficient system."
Mr. Thawin Inthakhan, General Manager, Commercial Department, added, "To enhance smart agriculture, FarmInno (Thailand) divides our products and services into two major categories. The first one is our innovative smart agricultural greenhouses. Beyond offering valuable knowledge on their operation, we also provide a comprehensive range of equipment, including structural materials, along with a suite of services encompassing consultation, design, cost estimation, and the complete construction and installation of the greenhouses, ensuring that farmers are well-prepared for their successful cultivation. The second category, which is our flagship offering, is our high-performance agricultural drones which open up opportunities for individuals of all backgrounds to engage in agriculture more easily, reducing the need for extensive labor while enhancing precision.
Designed for users of all groups, including men, women, and the elderly, our agricultural drones are user-friendly and ensure efficient operations. Essentially, our commitment goes beyond providing training on drone operation and maintenance as we also have a dedicated team of experts to offer diverse cultivation solutions. We have researched and tested the use of fertilizers and plant protection products in conjunction with drones, tailoring them to the specific growth phases and types of plants for optimal results. Besides, we will introduce several other agricultural solutions next year."
This exclusive event not only serves as a rich source of information and knowledge about smart agriculture, but also presents a significant step in showcasing the firm commitment of Chia Tai and FarmInno (Thailand) towards the transformation of Thai agriculture into a smart and sustainable system. For those exploring further information about agricultural technology and updates on FarmInno (Thailand)'s agricultural activities, please visit www.facebook.com/FarmInnoThailand and www.chiataigroup.com.